Kill the dengue virus in 6 hours instead of 2 weeks? This NUS researcher is 'getting close'
After spending 10 years on dengue research, he and his team from the Immunology Translational Research Programme are hopeful that clinical trials of 'super potent' medicines can start in the next 18 to 24 months.
In partnership with the NUS Yong Loo Lin School of Medicine.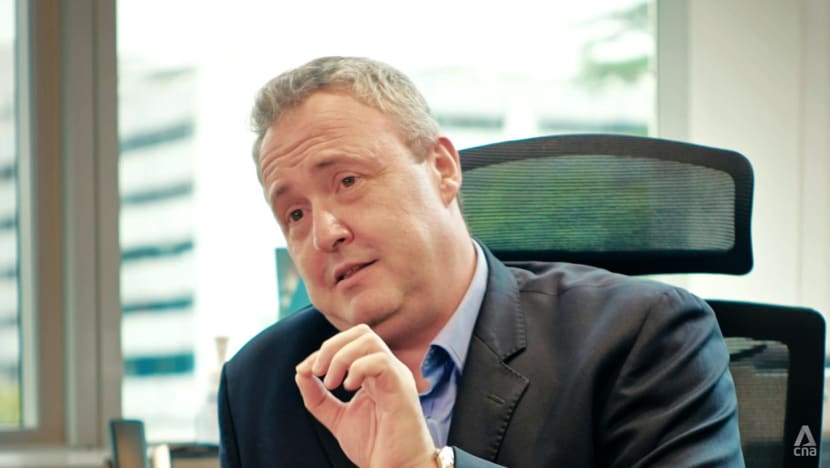 SINGAPORE: Imagine a day when patients with dengue can step into a polyclinic, have their dengue strain diagnosed and head home to rest after an injection of antibodies, knowing the virus will be killed within six hours.
Soon thereafter, they would be able to go about their usual activities, and what's more, any Aedes aegypti mosquito that bites them would not spread the infection to the rest of their family.
Taking the sting out of dengue, in a manner of speaking, is what Associate Professor Paul MacAry has set out to do. And he is "getting close", 10 years after his first breakthrough.
In 2012, he and his team from the Immunology Translational Research Programme at the National University of Singapore's Yong Loo Lin School of Medicine (NUS Medicine) isolated a human antibody after screening "literally hundreds of millions" of antibodies derived from individuals who had recovered from dengue serotype 1, he recounted.
These were patients from the National University Hospital and Tan Tock Seng Hospital.
"We saw this outlier, this antibody that appeared to kill the virus within a few hours, and it did it at concentrations that were much lower than any of the other antibodies we isolated," said MacAry, who is also the director of the NUS' Life Sciences Institute.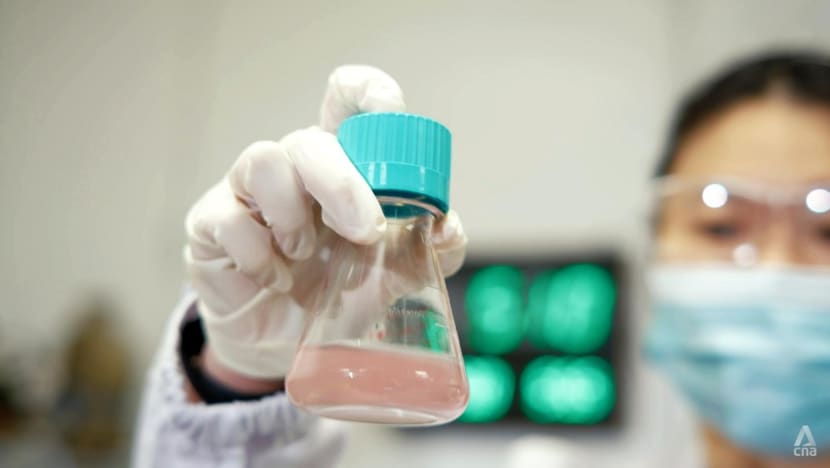 The researchers initially thought it was a mistake, but repeated tests showed otherwise. "The potency is off the charts," he said. "It's because this is an antibody that's already dealt with a dengue infection."
Today, the scientists have not only isolated antibodies to all four dengue serotypes but also made kilogrammes of these substances and are gearing up for clinical trials of the four "super potent" medicines, he said.
They are working with the private sector because "trying to develop new medicines … isn't something that's very easily done through government funding".
"We're in the process of fund-raising to support the establishment of manufacturing pipelines and the clinical trials," added MacAry, who expects the first trial, on serotype 1, to commence in 18 to 24 months.
WATCH: Cure for dengue? (4:23)
New medicines for dengue will benefit not only Singapore, which sees a surge in cases periodically and has reported more than 29,500 cases so far this year.
The global incidence of dengue has "grown dramatically", and about half the world's population is now at risk, according to the World Health Organisation.
An estimated 100 million to 400 million infections occur each year, with over 80 per cent of cases being mild and asymptomatic. But in severe cases, people end up getting life-threatening haemorrhagic fever or dengue shock syndrome.
Symptoms such as severe headache, pain behind the eyes and vomiting can also land many sufferers in hospital. And the presence of four dengue strains means people can contract the mosquito-borne disease four times.
STOPPING THE MOST SEVERE FORMS OF DENGUE
According to MacAry, the medicines his team are developing would be the most potent therapy for dengue that currently exists.
While there are vaccines targeting all four dengue strains in the pipeline — Japanese firm Takeda Pharmaceutical's vaccine, Qdenga, secured its first approval in Indonesia in August — there are no specific therapies for dengue patients.
They may be put on a saline drip to replace lost fluids, and paracetamol may lessen the headaches, but patients must wait for their immune system to deal with the infection, MacAry said. This could take about two weeks.
"What we're trying to do is stop people from manifesting the most severe forms of the dengue disease," he said.
"Our medicine's designed to be put in … the blood of a patient who's infected, and it's going to go to the virus, bind to it and kill it (within six hours)."
Another "remarkable" thing is that the medicine stops mosquitoes from spreading the virus. This is because the antibody binds to the virus and stops the mosquito from getting infected with dengue from biting a human, he said.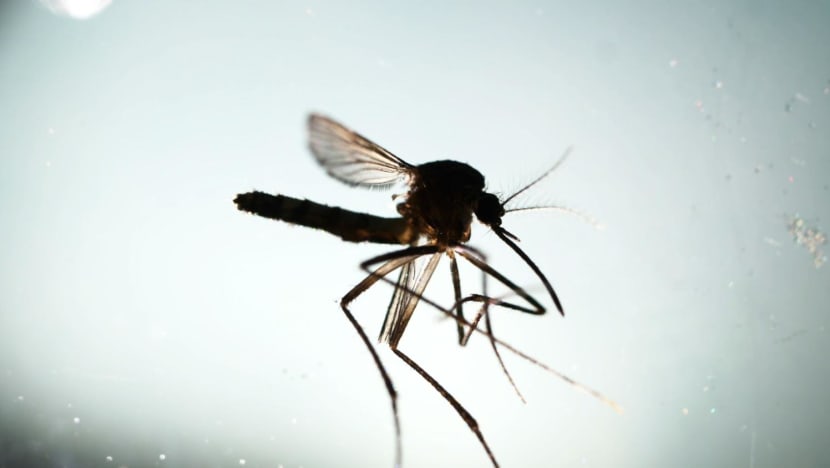 He described antibodies as critical molecules in the human immune system, with a set of cells called B lymphocytes being the principal source of antibodies in our blood.
Each B cell makes just one type of antibody, and these antibodies must be able to target all the pathogens that people are exposed to, from influenza to dengue to COVID-19.
"You have a relatively small number of B cells that are specific (to a particular target, like dengue). This is why you have to screen very large numbers to find the (specific antibodies)," he said.
This is also why it is not easy to isolate antibodies that kill a particular virus or pathogen; such a breakthrough would have been impossible two decades ago, he added. Automation and artificial intelligence-powered informatics have made it possible.
'THE MOST POWERFUL WEAPON' TO FIGHT DISEASE
MacAry's research — conducted in a laboratory seeking to isolate, discover and engineer new antibodies — extends beyond dengue.
What he loves about the study of the immune system is its "gigantic impact on human health", from cancer to chronic diseases. "The immune system is the most powerful weapon that we have to help fight human disease," he declared.
In oncology, "the best drugs that we have to target cancer … are antibodies that we use to target and kill the tumour cells".
In the case of messenger ribonucleic acid (mRNA) technology for COVID-19 vaccines, scientists used mRNA molecules to teach the body to make the coronavirus' spike protein.
"That engenders an antibody response and immune response against the spike protein. That then protects the individual from … severe disease," MacAry noted.
Had COVID-19 happened a century ago, he reckoned the world would have seen a situation like the 1918 Spanish influenza, with tens of millions of people dying and a decades-long impact. (About 6.5 million deaths from COVID-19 have been reported.)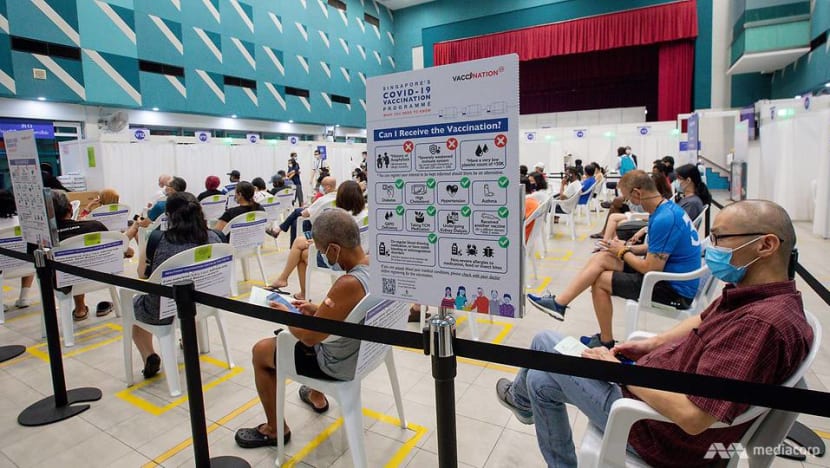 Instead, modern science allowed researchers and pharmaceutical firms to get the first COVID-19 vaccines out months after the pathogen was identified, in contrast to traditional vaccine development, which takes "at least eight years", he said.
In its first year, the COVID-19 vaccination programme prevented 19.8 million out of 31.4 million potential deaths worldwide, according to a study published in June in The Lancet Infectious Diseases journal.
Today, over half of the world's best-selling drugs are antibody-based drugs, and they are being used to treat diseases that were once considered largely untreatable, like rheumatoid arthritis, cited MacAry.
"This is one medical discipline that underlies some of the greatest new discoveries in medicine," he said.