Give cash to the poor, and they'll squander it? This Nobel laureate has a different opinion
The poor are generally quite sensible about money, says Nobel laureate Esther Duflo. The programme In Conversation speaks to the economist who is fighting poverty, one field experiment at a time.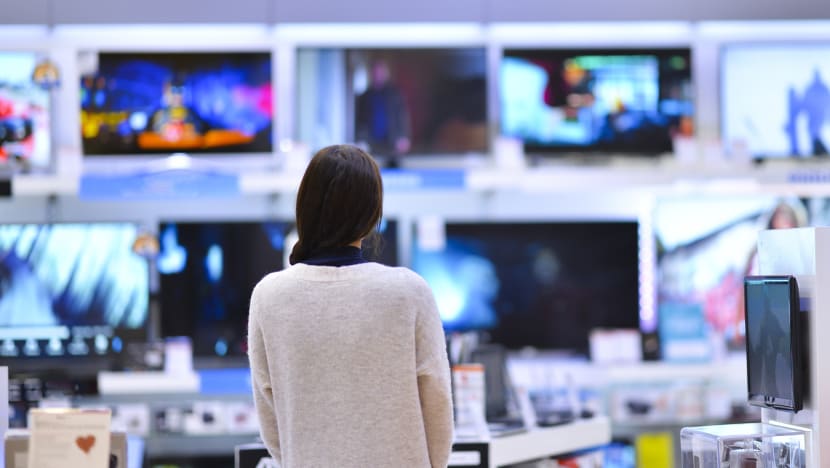 SINGAPORE: If you think poor people are less sensible about money than the wealthy, Esther Duflo can probably persuade you to think again, not through rhetoric but through the anti-poverty research she has done.
It is research that has made an impact in the real world and made her the youngest winner of the Nobel Prize in economics.
So why, for example, does someone who does not have enough to eat buy a television instead of more food?
"Because there's much more to life than just food," the 49-year-old told the programme In Conversation. "Food is important, but when people have a life that's very difficult and, to some extent, very boring because there's not too much work … you do need some entertainment."
This was how a man in rural Morocco explained to her why TV was more important than food, she recalled.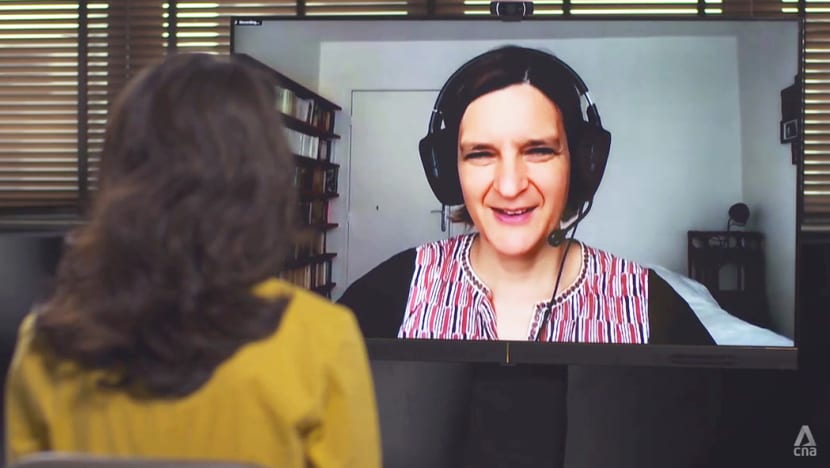 Known for her field experiments in development economics, she was awarded her Nobel Prize in 2019 together with her husband and Massachusetts Institute of Technology colleague, Abhijit Banerjee, as well as economist Michael Kremer.
Their citation said they had introduced a new approach to obtaining reliable answers on the best ways to fight poverty — by dividing the issue into "smaller, more manageable questions" — such as the most effective interventions to improve educational outcomes or child health.
"As a direct result of one of their studies, more than five million Indian children have benefitted from effective programmes of remedial tutoring in schools," noted the Royal Swedish Academy of Sciences, which selected the laureates.
"Another example is the heavy subsidies for preventive healthcare that have been introduced in many countries."
In general, the poor are "quite sensible" about money, Duflo said. The problem is that thinking about money uses much of the available space in their lives, "precisely because they're so keen on getting it right".
"It takes away some of the energy and ability to think about other things," she said. "They have to think about whether they'll manage the school fees for the children and so on.
That takes (up) so much brain space that you don't have the luxury of … deeper thought that makes life also worth living."
That's not to say humans, rich or poor, always make the best choices, such as spending the least amounts possible on the most nutritious foods. If that were the case, people would probably eat eggs and bananas all the time, which "might not be very fun or not fun at all", she quipped.
WATCH: Poor people are more sensible with money: Esther Duflo, Nobel Prize Economics (23:04)
But it does not mean governments and other groups seeking to help the underprivileged should deem them "completely irresponsible and incapable" of making their own buying decisions, she said.
She and Banerjee have said previously that there is little evidence that people squander away direct cash transfers.
In most contexts, it is "much better, much easier, much faster to give cash to people" than to give them food, she told In Conversation.
"So why not then give them the money — which is much easier to organise, has less corruption, has less procurement problems — and therefore make more resources available for everyone? And (trust) a little bit (more) that people do what's right for themselves."
INCENTIVES AND WHAT TO DISH OUT FOR FREE
Duflo's research has also added to knowledge about boosting immunisation among the poor.
Based on a randomised controlled study in rural Rajasthan, she and her collaborators found that offering modest incentives to families in poor areas could increase immunisation uptake significantly.
Even though vaccination benefits individuals and those around them, people are liable to procrastinate because it "isn't fixing a disease you already have; it's preventing something from happening" in future, she said.
But if people receive something they can use immediately, such as lentils or mobile phone minutes, it makes up for the "cost" of the effort to get vaccinated.
Such incentives are "not going to convince you if you don't want to do it for ideological reasons, because it's a very small gift", she noted.
"It doesn't change your view about vaccination fundamentally. But if you're someone — (like) many people in developing countries — who already thinks that 'yes, it's good to get vaccinated, and I should get it for my children', then it's going to encourage you to do it today rather than to wait."
She and Banerjee are co-founders of the Abdul Latif Jameel Poverty Action Lab (J-Pal), a research centre whose network of affiliated professors around the world conducts randomised impact evaluations to test and improve the effectiveness of social programmes.
Among other things, J-Pal's research has shown that people do not necessarily have to pay for something in order to value it. One such study, by development economist Pascaline Dupas, is on bed nets that protect people against malaria-spreading mosquitoes.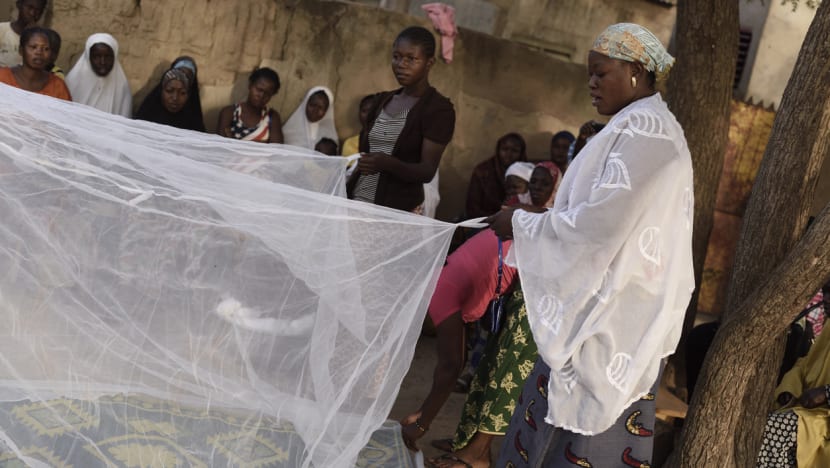 In an experiment conducted in Kenya, she found that when people had to pay some money for the insecticide-treated nets, demand went down considerably. Those who forked out were also no more likely to use the nets than people who received them for free.
"Moreover, if they got one for free, if (they) come back a few months later with the opportunity to get a second one but (must) pay a little bit for it, (they) are more likely to buy it than the people who don't have one," Duflo cited.
You don't get used to the handouts; you get used to the nets."
This was one of the studies that have helped shift policy towards reducing user fees for key preventive health products, according to J-Pal's website.
Parisian-born Duflo, whose father was a mathematics professor and her mother a paediatrician, feels that "much progress" has been made in the last 30 years in areas such as child and infant mortality, maternal mortality and school attendance rates.
Although the COVID-19 pandemic has undone some of that, she sees governments and citizens of developing countries "doing their share".
Wealthier folk should also contribute what they can and show empathy, she said. "We should, as a human species, always be concerned for whoever is the poorest person in society."
Watch the full exclusive interview here. CNA's In Conversation airs on Wednesdays at 9pm.