The Desistor Network will be launched next year.
Its volunteers are former inmates who remain free of crime and drugs.
Desistors and their mentees may meet up for meals and chats.
One mentor has put up videos of meetups on social media as a form of positive peer pressure.
SINGAPORE: "Daniel is buying me durian! This is one of the many, many (durians) I'm going to eat. I don't care, I'm going to eat till he's broke," Bruce Mathieu quips in English and Hokkien in a recent TikTok video.
His companion grins and waves at the camera. They tuck into the king of fruits with relish, like two buddies who meet regularly to shoot the breeze.
But there is more to it.
Daniel, also known as Tian Boon Keng, was one of the inmates featured in CNA's hit documentary Inside Maximum Security. In July, he was released from Selarang Park Complex under a remission order and the Mandatory Aftercare Scheme. The latter gives higher-risk ex-offenders more intervention and support.
The pair first met before Tian's release. According to Mathieu, Tian's reintegration officer Simon Lee — whom Mathieu has known for years — had called him and asked informally: "Bruce, do you want to befriend him and guide him?"
The reply: "Sure."
Since then, their meetups have made it to Mathieu's social media platforms, where he documents his food outings, volunteer work and meetings with a variety of people, from youths to political office-holders.
But he is putting Tian on TikTok not for more views. "You think it's for my content, right?" he said during an interview over coffee in Bugis.
I purposely put him on camera … to give him positive peer pressure."
Mathieu is, in Singapore Prison Service (SPS) parlance, a "desistor", someone who has been released from prison and continues to desist from a life of crime and drugs, said an SPS spokesperson.
Desistors have volunteered for the SPS since the 1990s. They visit prisons to reach out to inmates and are usually registered volunteers with organisations such as faith-based agencies and the Industrial and Services Co-operative Society, a social co-operative for ex-offenders under the purview of the Ministry of Home Affairs.
Next year, the efforts of desistors are set to extend beyond prison walls. The Desistor Network will be launched, focusing on newly released offenders, said the SPS.
For people serving the remainder of their sentences in the community, desistors will "support them by sending encouraging text messages, meeting up to chat or for meals if they wish", said the spokesperson. Desistors may also invite them to attend support groups and programmes run by community agencies.
The Desistor Network aims to provide peer support for those who are still on their rehabilitation journey, Minister of State (Home Affairs and National Development) Muhammad Faishal Ibrahim said at an event held in June by the SPS and statutory board Yellow Ribbon Singapore.
"Desistors have been through the journey themselves. They therefore understand the challenges faced and support required by ex-offenders after release," he said.
The SPS told CNA Insider the desistors may also be matched with current inmates to serve as their mentors and provide guidance during the inmates' incarceration.
USING THE GIFT OF THE GAB
As a former offender, Mathieu, like Tian, has been open about his story. Getting into gangs and drugs as a boy, he served five stints and 20 years in prison for crimes including robbery.
During his last stint, something gave him the impetus to change. His wife and daughter visited on the latter's fourth birthday. She asked him to carry her but, separated by a partition, he could not. He shook his head, and she bawled. It broke his heart.
He also found strength in his faith. Since his last stint in prison, he has made it his "life's mission" to inspire and help others.
A chance encounter had made him realise he could connect with people easily. "One day my cell door opened, and another (remand prisoner) came in," he recounted. "I was my usual bubbly self (and said), 'Come sit down.'"
When lunch arrived, he took the man's meal, placed it on a box and said, "Lai, jiak leh, mai pai seh (Come, eat, don't be shy)."
The man was "stunned" for 10 to 15 minutes. When he finally spoke, he told Mathieu: "Bro, you're very charismatic."
"When he said that, bam, it hit me," Mathieu said. "I'd heard the word 'charisma' before, but believe me … I didn't know the definition."
The "even stranger thing" was that the man was bailed out and left the cell after lunch. It was as if he had been "sent there just to tell me that one sentence", said Mathieu.
Mathieu later got hold of a dictionary and looked up the word "charisma".
"I thought to myself, 'Hey, I've always been in possession of all this, but I never put it to good use. What can I do in future with this talent?'" he recalled.
I decided to use my gift of the gab to benefit others."
While everyone who steps through prison gates has a story to tell, not all are able to, he said.
Some may not know how to articulate their thoughts, or they may not want to tell the world they are ex-offenders, he cited. Even if they do, their families may not be prepared for the attention.
When Mathieu was released in 2016, he did not chase after fast riches as he did previously. Instead, he worked with the charity, Teen Challenge, for over a year, then a social enterprise cafe that hired ex-offenders and allowed him flexibility in going for numerous speaking engagements.
He is now a part-time street journalist looking to start his own YouTube channel. He wants to give voice to "people's problems and plights" and be a conduit for members of the public who offer help.
THE MOST CRUCIAL PERIOD
It is important to journey with newly released offenders, as the "most crucial" period is when they leave prison, said fellow desistor Tan Mui Ho, 62.
"Prison … is strict. But when you're out, it's a colourful world with (temptations)," he said. "Being inside … is totally different (from being outside). If there's no one to help them, they could land back in jail in no time."
Tan, a freelance pastor, has volunteered as a desistor for more than 20 years. In the past, the founder of Sion Christian After-Care Services Centre would even meet some inmates on the day of their release to take them home.
These days, he goes to prison about once a month to provide personal counselling; he also preaches in Mandarin and Hokkien. His organisation runs a halfway house that currently has seven residents.
While finances are the biggest challenge for newly released offenders, they also need a "new group of friends", he said.
Because if they stick with their old friends, they'll quickly reoffend."
To introduce them to a new circle of people, he would invite them to a fellowship comprising ex-offenders who have returned to society for some time and are in employment. The group meets weekly for lunch in Bedok, he said.
Tan himself landed behind bars in 1983 and was detained for 11 years for secret society activities.
He had been involved in a gang fight in which someone from the rival gang died and others were injured. Aged 22 at the time, he was on the run for a few months.
But the constant worry over getting caught, or the other gang seeking revenge, proved too much for him. "I wanted to escape overseas but couldn't," he said. "So I didn't have a choice and surrendered."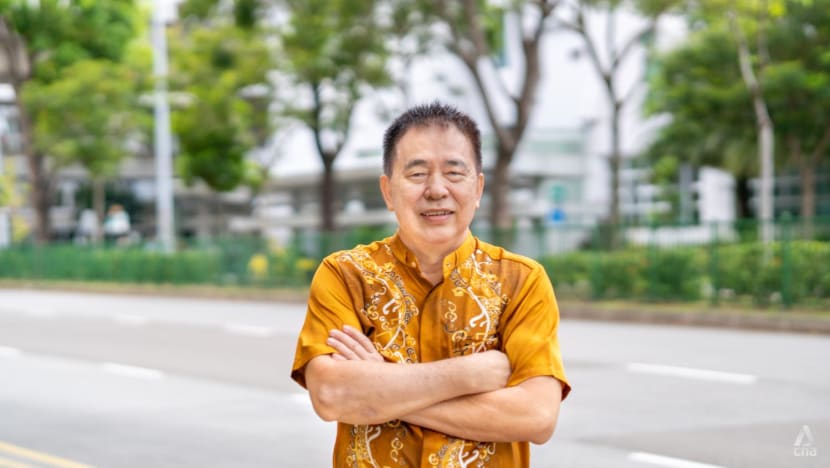 He reformed about midway through his stint behind bars. After his release, a beauty salon owner approached him to help her two children who were drug users.
"I didn't have drug (abuse or rehab) experience, but she was willing to hire me. Every day for a few months I went to her house to help her children, and she paid me a salary," he recalled.
Then he worked at a Christian halfway house before studying at the Singapore Bible College.
He estimates that about 90 per cent of the people he tries to help will "stumble". It could be harder for people with drug issues to quit for good than for other ex-offenders, he noted.
"A drug offender will be a recovering addict for the rest of his life," he said. "For a while he might be okay, but after one or two years, he may (stumble)."
He feels "it's a pity" when such cases happen, because the individuals would have to start afresh again. "And when people hit a certain age, they may feel there's no point in trying to change any longer," he said.
Walking with newly released offenders is eventually a mission with more misses than hits, he and Mathieu agreed.
While Singapore's latest two-year recidivism rate is the lowest in 30 years, at 20 per cent of the cohort released in 2019, the five-year recidivism rate is 41.1 per cent of the 2016 cohort.
The SPS is studying whether it is possible to further bring down the five-year recidivism rate, which has "dropped slightly over the years", Home Affairs and Law Minister K Shanmugam said in March.
"WHY MUST OTHERS GIVE YOU A CHANCE?"
While rehabilitation programmes can ease the transition from prison to society, Tan and Mathieu said the ex-offender must want to change.
Mathieu can tell that people are "on the right path" when they stop pinning the blame on others — for not giving them a job or a second chance, for example — and recognise their own problems and the need to reform.
"I listen, and I let them rant. Once they're done, I ask, 'Why must (others) give you a chance?'" he said. "I'd explain why the way (they) think is wrong. Because (if) everything is others' fault … how can (they) possibly change?"
And for any lasting reform, each ex-offender must find "that one thing that'll change them, that'll help them stay focused", he added.
For Idid Hazalee Hamid, 52, that thing was family. After his third stint behind bars, it dawned on him that his parents were getting old. His mother was "not walking properly", while his father had cataracts.
"That was a wake-up call for me. How long do I want to be like this, and how long more will they be alive?" he thought.
"What if I go to prison again and they were to pass away? If I go for the funeral in shackles, what will my aunties and uncles say? It'd (bring) shame (on) my family."
He also met someone a month after his release from prison in 2015. She was a friend of a friend on Facebook. Two days after they made virtual contact, they met in real life. Four months later, in October 2015, they got married.
She was a divorcee with three sons, and he was upfront about his past. She "liked the way I told her the truth", he said. He was also accepted into the family by her sons, now aged 22 to 30.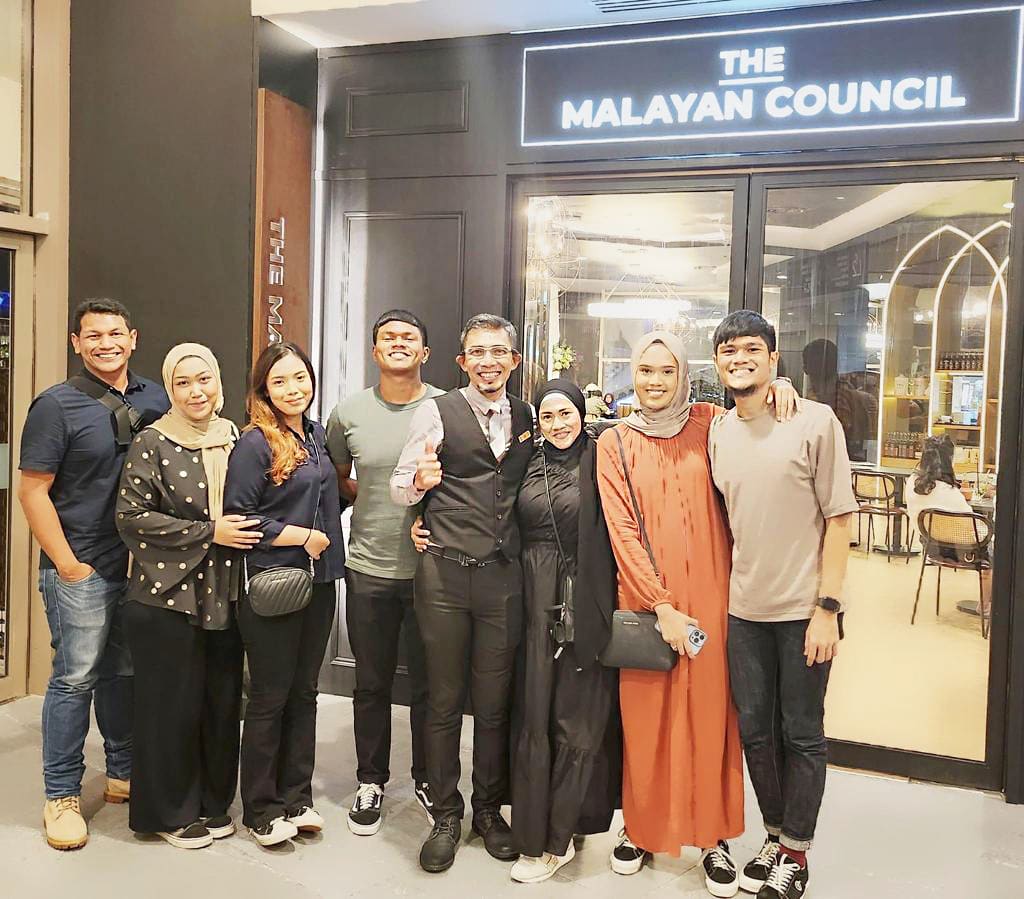 "If I hadn't known my wife, I might've gone back to my past," he said. "(I was able to) move on and be a better person with the support of my wife and three kids."
That said, as a desistor, he tells inmates to change for themselves, not others. "If you say you want to change for someone, what if that person passes on or moves on?" he reasoned.
NO LONGER SCARED TO GO OUT
Since 2016, Idid has volunteered with community service group RSG Organization — RSG stands for Reforming Support Group — which was founded by another ex-offender, Ramli Abdullah.
Work schedule permitting, Idid visits the prisons about once a week and shares his past as well as the "beautiful life" that inmates miss out on behind bars.
He was a Singapore Civil Defence Force (SCDF) firefighter and sergeant when drugs caused his downfall. He had been introduced to cannabis at the age of 12, then got into heroin when he was undergoing SCDF training.
At Jurong Island Fire Station, his company commander saw him "getting thinner and thinner" and sent him for a surprise urine test. That was the end of his uniformed career.
He longed to return but knew he had to move on. He found a job in a Boat Quay restaurant and discovered a passion for the food and beverage industry.
Then he then took on a customer service role at Changi Airport as it paid well. But a friend introduced him to crystal methamphetamine, saying it would help him power through the shift work.
This sent him back to the drug rehabilitation centre.
He would fall into drugs once more — in his final month at a halfway house. Knowing he would fail surprise urine tests, he absconded but was caught four months later, leading to his third spell in prison.
Today, he is a restaurant manager who has given up drugs, cigarettes and alcohol — which in turn has gained him the freedom to travel and not worry about random urine tests, he tells inmates.
"When I was taking drugs, I was scared to go out," he said. "(But) now I can enjoy myself and go overseas freely, confidently. (If the Central Narcotics Bureau) asks me (for a urine sample) at a checkpoint, no problem."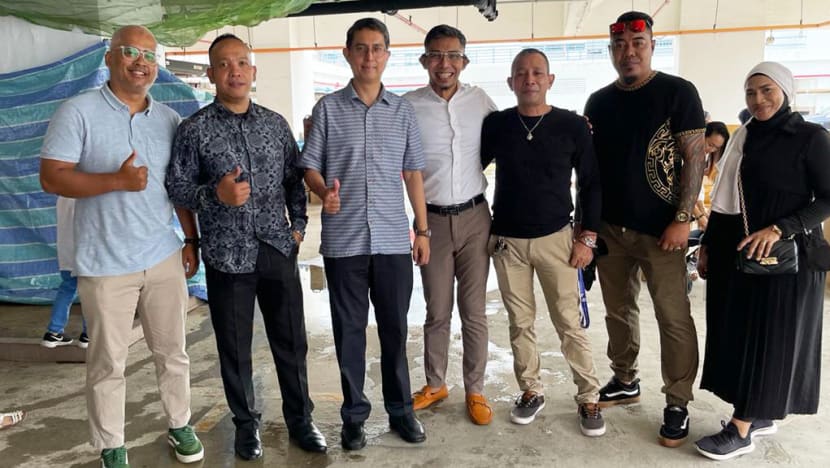 Some inmates he speaks to are on the Employment Preparation Scheme, and their questions for him include how he rose from waiter to restaurant manager, how he obtained his diplomas (in F&B management and service leadership) and whether his company is hiring.
He advises them to set goals. As to the last question, he tells them: "Finish your programme first. You can get my number from the (prison) officer … Once you're done, you can contact (me)."
The RSG also has a chat group for newly released offenders so that desistors can look out for them, Idid said. "Every day, we WhatsApp (the greeting) Assalamualaikum and ask everyone, how are you? If (you) have problems, then PM (private message) us."
Although desistors have taken on the role of mentors, some, like Mathieu, say they cannot be complacent themselves.
"I'm still a hard-core drug addict," he said. "Whoever's been in prison many times for (drugs) and says they're not … had better be very careful.
"I have to be on my guard until the day I die."
He has a duty as an ex-offender, he added. "I don't want people who've gone (to prison) for the first or second time to be like me … using (drugs and spending the) best years of my life in prison.
"I have an obligation to look out for other ex-offenders. I'm my brother's keeper."
Watch the series Inside Maximum Security here. Its sequel, Beyond Maximum Security, debuts on Dec 20 on CNA and CNA Insider's YouTube channel at 9pm.