Is South Korea on an 'inevitable' path to nuclear arms possession?
South Korea's president says he has no plans to pursue own nuclear deterrent, despite the North's growing threat. Some observers believe otherwise. Insight finds out.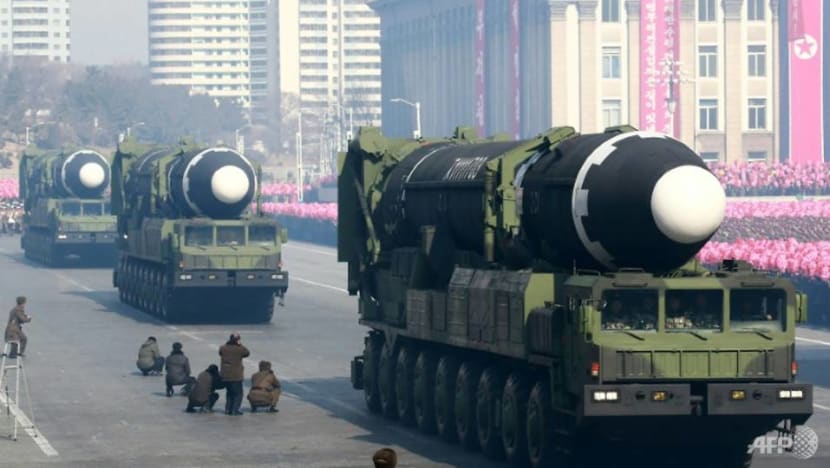 SEOUL: "Simple" and "childish" was how Kim Yo Jong, the sister of North Korean leader Kim Jong Un, described South Korean president Yoon Suk-yeol last month for his offer of aid in exchange for denuclearisation.
Calling Yoon's offer the "height of absurdity", she said in a statement carried by the North's state news agency KCNA: "To think that the plan to barter 'economic cooperation' for our honour, (our) nukes, is the great dream, hope and plan of Yoon, we came to realise that he is really simple and still childish."
"No one barters its destiny for corn cake," she added.
This week, the North passed a law making its nuclear status irreversible. Kim Jong Un said he would never surrender the weapons even if the country faced 100 years of sanctions.
As of June, North Korea has tested an unprecedented 31 ballistic missiles this year.
Satellite images showed in March it was reactivating its Punggye-ri nuclear weapons test site. Three months later, the United States warned that North Korea could conduct its seventh nuclear test – and its first since 2017 – at "any time".
Last month, it fired two cruise missiles towards the Yellow Sea after Seoul and Washington started preliminary joint drills in preparation for their long-suspended live field training exercise Ulchi Freedom Shield.
China and Russia round out the nuclear-armed trio at South Korea's doorstep.
Such neighbours and the increased threat of war are why artificial intelligence engineer Shin Changho believes his country should have nuclear weapons.
"I feel that if South Korea were to possess nuclear weapons, North Korea's military and diplomatic direction towards us would definitely change," Shin told the CNA programme Insight.
Not only would the North be stripped of a key advantage; South Korea is also "way ahead" when it comes to conventional weapons, he said. "So I think North Korea would be more careful about armed conflicts than they are now."
Shin may well belong to the majority of South Koreans, going by a survey published by the think tank Chicago Council on Global Affairs earlier this year.
Of a representative sample of 1,500 adults surveyed last December, 71 per cent favoured South Korea developing its own nuclear weapons, while 56 percent supported a deployment of US nuclear weapons in South Korea.
Participants vastly preferred an independent arsenal (67 per cent) over US deployment (9 per cent).
Kim Dong-yub, an assistant professor at the University of North Korean Studies, believes the North's recent tests are not simply for "diplomatic or negotiation purposes".
"Rather, it seems to serve a more practical purpose of refining their technology," he said, noting that the North seems to be developing warheads that would allow a single missile to carry multiple explosives at once.
"By refining their technology, they can unite their country, easing the worries of their citizens on the country's security," he said.
Jang Seyul, president of the National Association of North Korean Defectors, agrees that Kim Jong Un's "obsession" with nuclear development is a method of defending his regime.
"It seems like they are expanding their military to give their citizens some kind of pride and hope," said Jang, who escaped to the South in 2007 and previously worked at North Korea's intelligence unit.
Assistant professor Kim's view is that Pyongyang has shelved its expectations of the US and South Korea after two summits between Kim Jong Un and former US president Donald Trump in 2018 and 2019 resulted in naught.
At the second summit in Hanoi, the North Korean leader had offered to dismantle the Yongbyon nuclear research and production facility in return for the lifting of all sanctions against his country, which the US was not prepared to offer.
"(Kim Jong Un) expressed that he wants the US-South Korea joint exercises and hostile policies to be terminated," said assistant professor Kim.
"From Singapore to Hanoi, he returned both times empty-handed… I believe it hit him hard. He is basically saying, 'I've been tricked by you once, I will not be tricked a second time.'"
WATCH: Is East Asia Facing A Nuclear Arms Race? (47:26)
NO PLANS FOR NUCLEAR DETERRENT, BUT...
South Korean president Yoon said last month his government has no plans to pursue its own nuclear deterrent despite the growing threat from the North.
He has, however, ordered an update of the military's operational plans and backed preemptive strikes against the North's missiles and, possibly, its senior leadership in the face of an imminent attack. 
The North's new law apparently takes aim at these plans, allowing for preemptive nuclear strikes if an imminent attack by weapons of mass destruction or against the country's "strategic targets", including its leadership, is detected, Reuters reported.
This goes beyond existing provisions for the use of nuclear weapons to repel invasion or attack from a hostile nuclear state and make retaliatory strikes.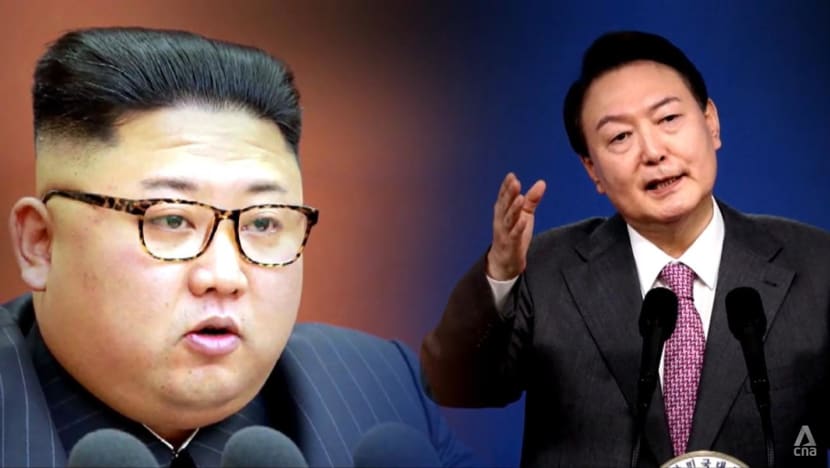 Cheong Seong-chang, director of the Centre for North Korean Studies at The Sejong Institute, a think tank, believes it is "inevitable for South Korea to possess its own nuclear weapons".
He cited two reasons: To achieve a balance of power with North Korea, and questions over whether the US would "guarantee South Korea's security through extended deterrence".
Both South Korea and Japan come under the US' nuclear umbrella — its promise to protect them with its nuclear weapons in the event of a nuclear attack.
But with North Korea's possession of inter-continental ballistic missiles that have the potential of reaching New York, Cheong's view is that "the possibility of the US protecting South Korea at the expense of its own citizens' safety is very low".
Although both South Korea and Japan are part of the Nuclear Non-proliferation Treaty (NPT), Robert E Kelly, a political scientist at Pusan National University, observed in a recent opinion piece in Foreign Policy magazine that the US "does not pressure friendly nuclear weapons states, including itself, to meet NPT requirements".
Detractors of the NPT also argue that existing nuclear weapons states and non-signatories like North Korea can continue to develop their arsenal, leaving signatories at a disadvantage.
And to AI developer Shin, possessing nuclear weapons would put South Korea "truly" on par with other developed countries.
Meanwhile in Japan, discussion on nuclear weapons has also grown louder but the Japanese public is largely against the weapons of mass destruction. A study published in 2020 reported that 75 per cent of over 1,300 Japanese surveyed believe that their country should join the Treaty on the Prohibition of Nuclear Weapons.
The country also adheres to the three non-nuclear principles of not possessing, producing or allowing the introduction of nuclear weapons to Japanese soil. While an important national policy, it is "not sacrosanct" and the country should consider international security circumstances, said Ryozo Kato, a former Japanese Ambassador to the US.
Said another observer, Tsuneo Watanabe, a senior fellow at the Sasakawa Peace Foundation: "For example, if North Korea succeeds in experiments to make a long-distance missile that reaches the US and nuclear warheads that can be mounted on it, then Japan's direction will change a lot. Or if we get into a situation where China is putting a lot of pressure, I think Japan will feel it has to stand up to it."
For now, in spite of disputes such as over the Senkaku or Diaoyu islands, Japan and China are "some distance from a full-blown military showdown", noted Indo-Pacific security analyst Lin Ying-yu of Taiwan's Tamkang University.
What's more certain is Japan's increase in defence spending, which looks set to double to 2 per cent of its gross domestic product within the next five years.
An arms race in East Asia seems inevitable.
China's 2022 defence budget of 1.45 trillion yuan (S$292 billion) is 7.1 per cent higher than the previous year. With cross-strait tensions at a high, Taiwan has proposed a record T$586.3 billion (S$26.6 billion) defence budget for 2023, a 13.9 per cent increase from this year.
"This military competition is a two-way street. In a way, everyone will worry that your safety is my threat; it is a safety dilemma (and) will lead to an escalation of competition," said Su Tzu-yun, a research fellow and director at the Institute for National Defense and Security Research in Taiwan.
"But history tells us (that) 'if you want peace, prepare for war'."
Watch this episode of Insight here.