Exam study tips from a two-time world memory champ who's also IKEA's first human catalogue
Memory marvel Yanjaa Wintersoul reveals the secrets to her process.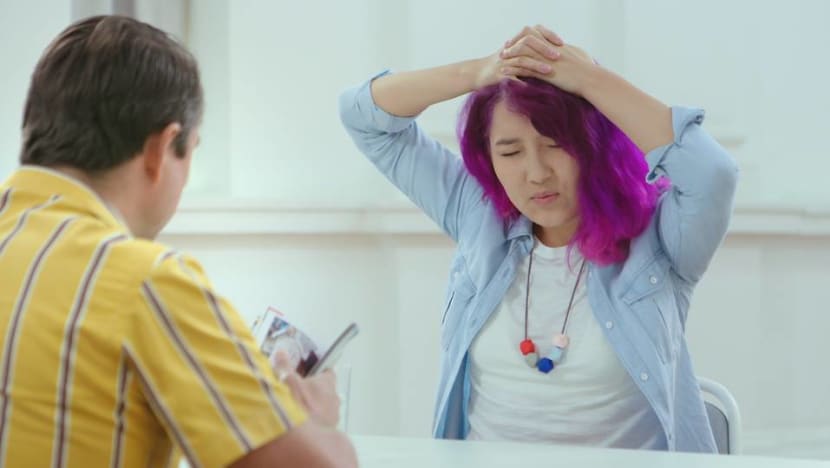 SINGAPORE:  In trying to complete her business degree in half the time it usually takes at Stockholm University, Yanjaa Wintersoul "accidentally" stumbled on a book teaching memory techniques.  
As happy accidents go, those techniques not only enabled the now 23-year-old to achieve that goal, it also landed her the title of two-time World Memory gold medalist.
"They (the book) explained how easy it is and I thought if this random dude can do it, so can I," said Wintersoul. "I entered my first competition a couple of days later and ended up in first place for the event."
Currently the highest-ranked female World Memory champion, Wintersoul was born in Mongolia and raised in Stockholm, Kenya and Tokyo. The polygot speaks Mongolian, Swedish, English and Swahili.
Earlier this year, she wowed both judges and audiences on Sweden's Got Talent. But she truly reached international recognition when IKEA tapped her for a left-field marketing campaign. After responding to an email from the Swedish furniture giant, Wintersoul is now the face of a series of campaigns in Singapore, Malaysia and Thailand as IKEA's "human catalogue".
Allaying all cynicism of her skills, she proved both her ability and mettle when IKEA fans tested her in real time during an IKEA Singapore Facebook Live event on Sep 6.
So does the memory marvel have any useful exam tips for the stressed out Singaporean student?
"It sounds like an old lady tip but do take walks," said Wintersoul. "Talking walks for longer periods of time a couple of times a week does help your spatial awareness. And also because you're breathing and using your body. When we use our bodies, we tend to learn better."
She said that many studies have shown people learning on slow treadmills "remember better" than people who just sit.
"I would also suggest active reviewing and not recall, which means instead of reading a page two times, read just one paragraph and try to recall what you were thinking about it," she continued. "Think about what you learn."
Wintersoul also said that drawing mind maps "to see how things are interconnected" and sleeping are two other things that really help.
"And if you can, try to do one page every day for your final exam, instead of all the pages the last day," she said. "I know all of us have the tendency to push things last minute."
Meditation is also something the memory champ really believes in.
"Memory is a lot about focus," she explained. "We're constantly checking our Facebook and Instagram… even I'm addicted to Facebook! But it's important to have a conscious moment with yourself and ask yourself 'Why am I studying this?'
"When we have a why and a reason for doing, we tend to perform better."