Spy cameras, illicit filming and upskirt photos: Are you being watched?
Being unwittingly filmed is becoming a serious issue in Singapore, and for every hidden camera found and insult of modesty case reported, there are potentially many more that go undetected. Talking Point investigates.
SINGAPORE: While bending over to get her food at the school canteen, this teacher did not realise that a male student was surreptitiously taking an upskirt photo of her – a moment that changed her life.
"I felt very betrayed. This was a student whom I had a proper teacher-student relationship with," recounted the teacher, who wanted to be known as "Stacy". "I felt even more insulted that he never bothered to apologise."
The boy, who was later called into the principal's office, was part of a WhatsApp group chat with about 10 other boys who had been sharing upskirt photos and videos of teachers and students.
Stacy, who had been a teacher for four years, took two days' medical leave and five months to get over the incident.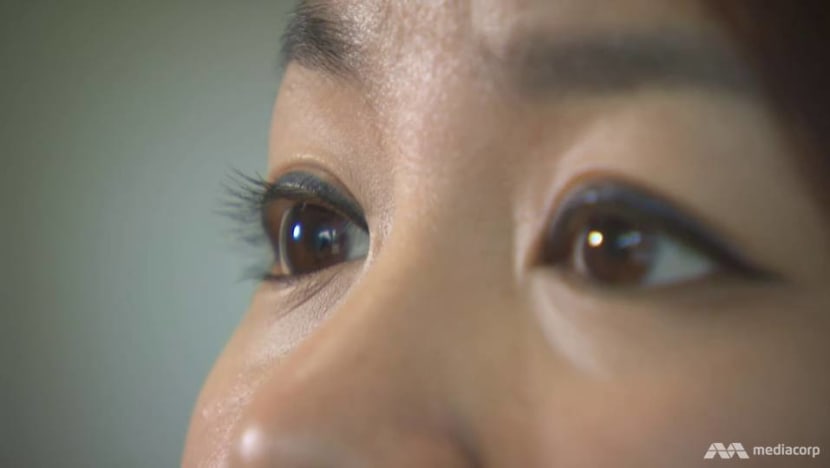 "I had no say in how the boys would be punished or what consequences they'd face, and it was very quickly swept under the rug," she said.
No disciplinary action was taken against the boys, and because they were minors, they were not charged either. The teacher has since left the school.
In Singapore, an average of 100 police reports on upskirt crimes have been filed annually since 2013.
More worryingly, there have been more than 500 insult of modesty cases every year, on average, since 2015. These include the use of spy cameras.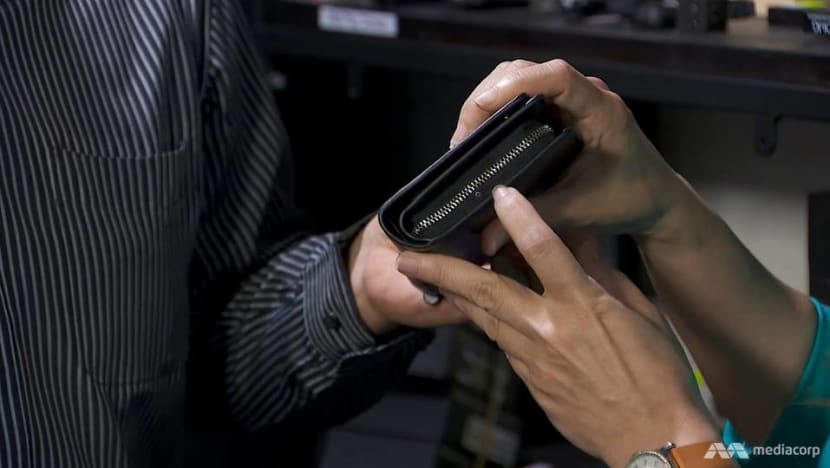 The programme Talking Point explores the world of illicit filming, with videos that reveal what happens when such cameras are misused, and how women can protect themselves. (Watch the episode here.)
HIDDEN CAMERAS ABOUND
Being unwittingly filmed by covert cameras is becoming a serious issue here, and for every hidden camera found, there are potentially many more that go undetected. Websites showing such footage of women can easily be found.
One particular site claims to have 30 million visitors a day, with at least 70 videos showing Singaporean women – many of whom were in various stages of undress in public places like toilets and changing rooms.
Presumably these were shot with hidden cameras or smartphones.
Asked if the footage can be taken down, the web administrator replied that it would be considered on a case-by-case basis. This means a complaint must be made, and the victims must be aware of the videos to begin with.
Just last week, a 26-year-old man who was part of a voyeuristic video group pleaded guilty to recording obscene videos of women relieving themselves in the toilet.
Spy cameras are accessible and cheap, and there seems to be no restrictions on buying them, which means they could be dangerous in the wrong hands.
Some of these cameras sell for as low as S$5, and they are readily available online: A search through Amazon generated 7,000 hits, and on Lazada, more than 500,000 hits.
Mr Pieter Tjia, the chief executive officer of OMG Solutions, which sells more than 200 types of spy cameras in its shop, said many spy cameras could be found in the most common items, like clothes hooks and air fresheners.
He has seen a 10 per cent year-on-year increase in sales of hidden cameras, partly because they are less intrusive than closed-circuit television cameras.
His customers are mostly working adults who want to monitor their children, elderly family members or their domestic workers at home.
Those who want cameras for perverted uses typically shop online, he said. "They don't feel comfortable doing a walk-in because we have so many cameras, and we normally ask them for contact details after their purchase."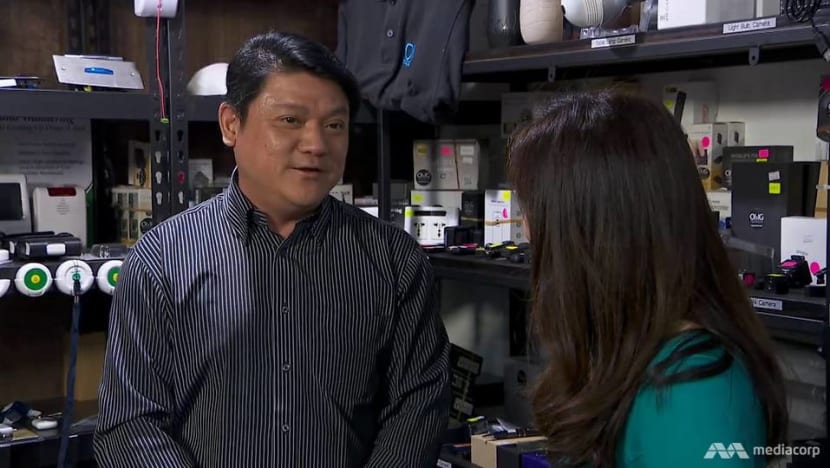 SOME DON'T THINK IT'S ILLEGAL
Criminal lawyer Rajan Supramaniam, who has handled over 50 cases involving hidden cameras, has noticed the increasing number of cases of late. "Compared to my early days in practice … maybe it's about five times more," he said.
What surprises him is that some perpetrators are unaware that it is illegal to upload, download and share voyeuristic photos and videos of women.
"The law and the courts are, in fact, imposing very stiff sentences because (such cases) require a high degree of premeditation," he said. But "most of the time, these cases go undetected".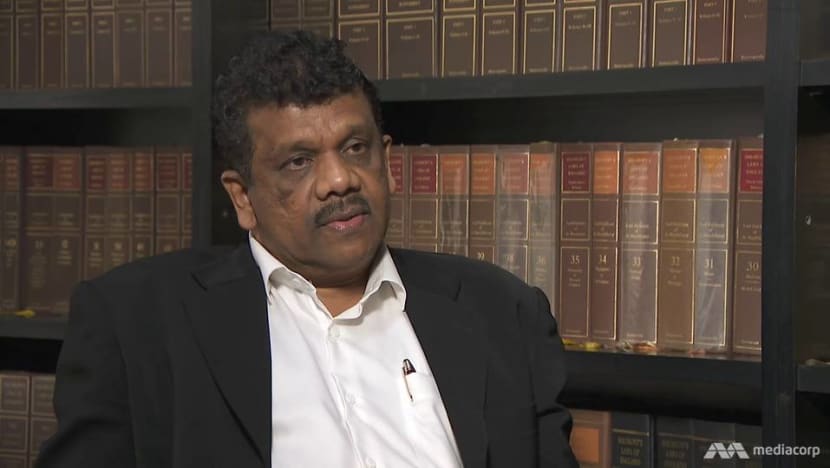 Some have suggested regulating spy cameras, but the law "can't keep up with the technology". To regulate it 100 per cent is difficult," he admitted. "Every country is struggling with this."

The Talking Point team managed to track down and speak to a perpetrator, an 18-year-old who confessed to uploading multiple upskirt videos on a porn website, and some of his footage has gained over 10,000 views.
He disclosed that he films six to eight upskirt videos monthly and that he has been doing this for two years without being caught. He even tried to give Talking Point host Diana Ser some tips on taking such videos.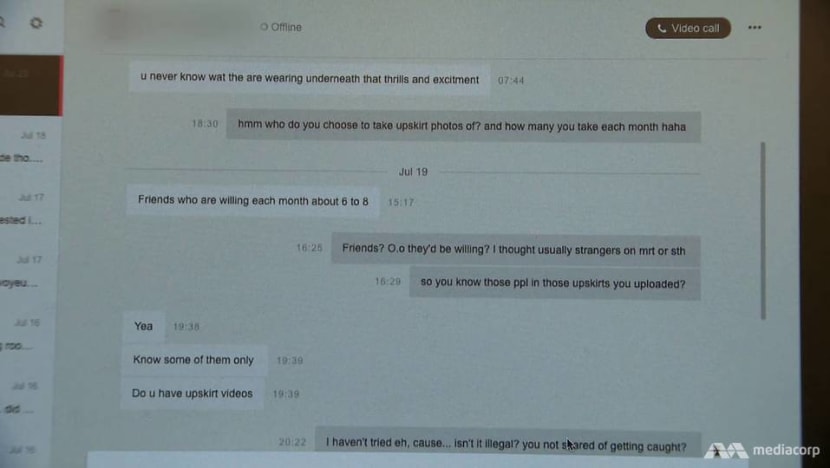 As to why he is continuing with this activity, despite knowing that it is illegal and carries the risk of imprisonment, he said everything has a risk but he was doing it for the thrill.
HOW TO PROTECT YOURSELF
For victims, once video footage of them is shared online, it is virtually impossible to remove all traces. So how does one avoid being caught in a compromising position?
Mr John Seng, a debugging specialist who has been in the business of counter surveillance and covert filming for 30 years, suggested ways to scan a room for spy cameras.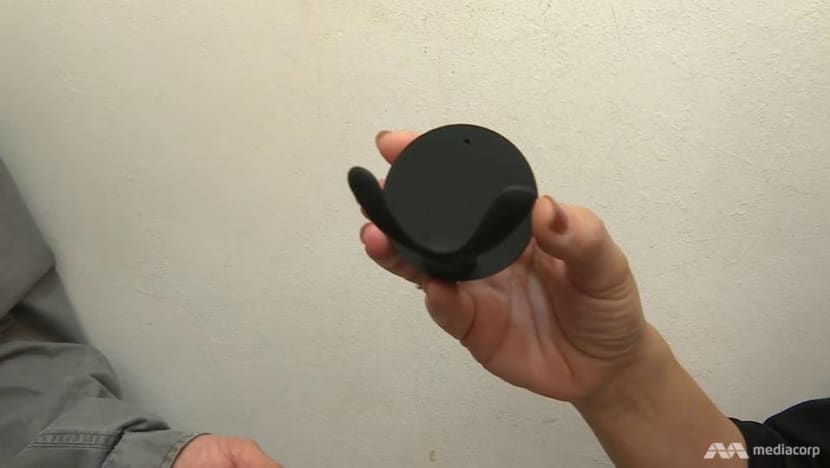 For example, women should take note of the position of clothes hooks in a changing room. "Most hooks are always fixed at eye level or even higher," he advised.
"But if you see that the hook is fixed from the shoulder to the thigh level, then have a close examination of this hook, to see whether it's a hidden camera (with a pinhole) or a real hook."
Usually, a bona fide clothes hook is screwed tight to the wall, so it would not drop off, whereas a spy camera would be mounted with double-sided tape.
Inside shower cubicles, soap dispensers are popular with voyeurs. While these do dispense solution and look normal, women should be wary of those covered with tape, meant to hide a camera.
WATCH: How they do it (2:49)
To be sure, one can remove the cover of the dispenser, and "if you see electronics, then this is the work of a voyeur," said Mr Seng.
Ms Anisha Joseph, who manages the Association of Women for Action and Research's Sexual Assault Care Centre, said victims who discover pictures or videos of themselves should take snapshots of the website as evidence and then file a police report.
They should also report the abuse to these online platforms.
While some people may say that the damage these women suffer cannot be as great as rape, Ms Joseph, whose centre provides support services for those who have experienced sexual assault, disagreed.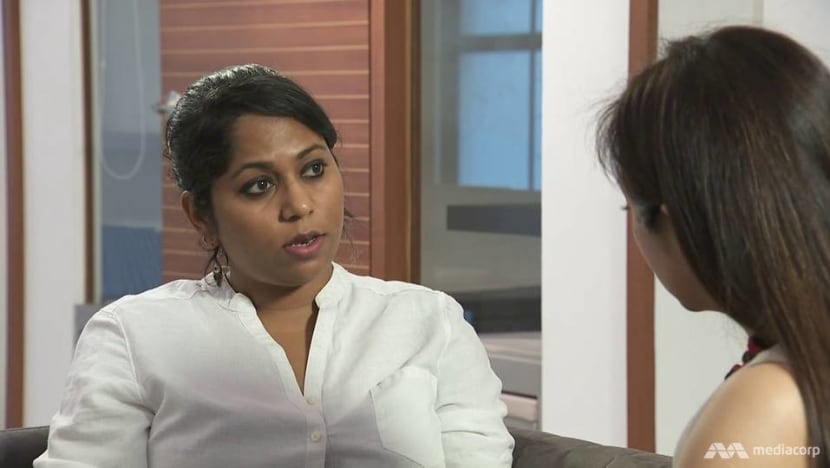 She said the shame that comes with online sexual abuse can be "much more".
"There's a huge sense of loss of control that you feel in these kinds of cases because you just don't know where your pictures are being shared and who's doing what with those pictures," she added.
Watch this episode of Talking Point here. New episodes every Thursday at 9.30pm on Mediacorp Channel 5.
If you are a victim of a hidden camera crime, please call the Sexual Assault Care Centre at 6779 0282 or email sacc [at] aware.org.sg.