How a Chinese fridge factory prevailed over General Electric, once the world's best firm
Haier was a small company in the 1980s when GE was raking in the money. Then a young manager took charge and made it China's version of the American appliance giant. Inside the Storm looks at how he did it.
QINGDAO and LOUISVILLE: It is to China what General Electric (GE) once was to the United States. In fact, household appliance giant Haier is tops not only in its home market, but also the world.
Its maverick leader Zhang Ruimin has done for it what GE's Jack Welch did to make the American conglomerate the world's best company when he was chief executive officer. And one of Mr Zhang's heroes was Mr Welch himself.
Haier was just a small refrigerator company in 1980 when GE was raking in US$25 billion (S$34 billion) in sales. In the early 1990s, however, the two became business enemies after the century-old organisation tried to buy the Chinese manufacturer.
"When we told them we didn't want to work together, they were furious," recalled Mr Zhang, 69. "They told us they were definitely going to enter the Chinese market, and their first goal would be to eliminate us."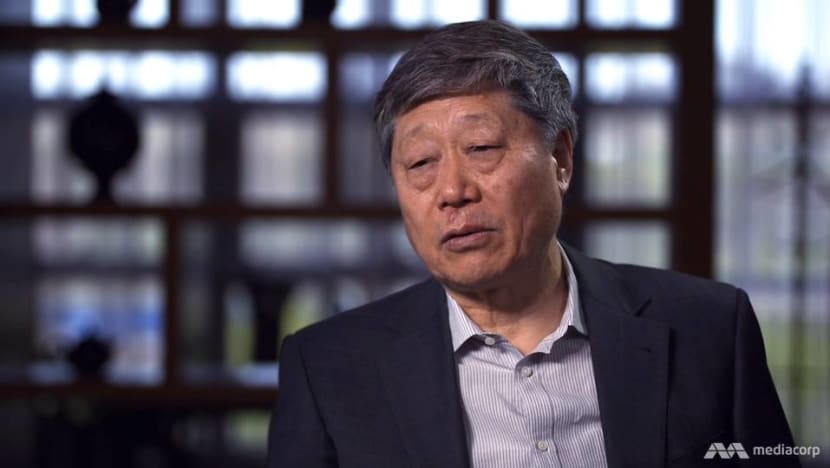 Two years ago, Haier turned the tables with a bid to buy GE's appliance unit, which by then was struggling and no longer the heart of the company famously co-founded by inventor Thomas Edison.
The story of how a company that once sold defective fridges became the saviour of one of the world's oldest appliance makers is told in Inside the Storm, a series about the high-pressure decisions and risks that major companies take and how they adapt in times of crisis.
SMASHING UP FRIDGES
Last year, Haier's global revenue hit 242 billion yuan (S$48 billion). But there was a time when the outlook was grim for what was then known as the Qingdao Refrigerator Factory.
Teetering on the brink of collapse, the collective enterprise had gone through three managing directors in 1984 when Mr Zhang, a 35-year-old city manager, was appointed as the fourth.
No one expected much of him, since a revolving door of directors had failed to stop the rot. He put it thus:
"People didn't have faith in the factory."
But he grabbed the national headlines a year later, upon discovering from a check on the inventory that a fifth of the fridges were faulty.
Each fridge was worth two years of a worker's pay, but Mr Zhang ordered the workers to destroy those 76 fridges – with a sledgehammer.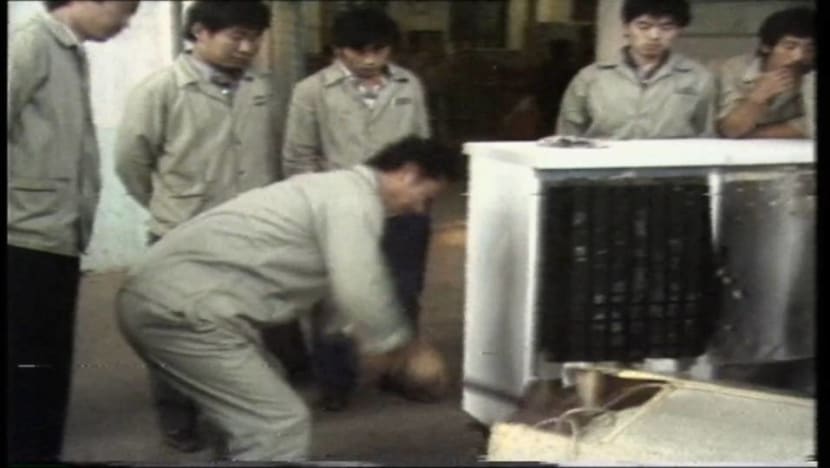 IMD business school Professor of Innovation Management Bill Fischer, who was living in China then, remembers the buzz about the dramatic gesture, which "made no sense to people" because they would buy a fridge "whether it worked or not".
"That was the only way they'd ever get one," he said. "There was this wonderful, ingenious repair business where people could fix anything because Chinese quality was so bad.
"It became a signature event not only in Haier's history but in the minds of everybody in China who recognised that this was an organisation doing the unthinkable – which was, promising not to sell products that didn't work."
It was, shared Mr Zhang, also the "entry point" for him to change the mindset of his staff, for them to understand that "high-quality products are made by high-calibre individuals".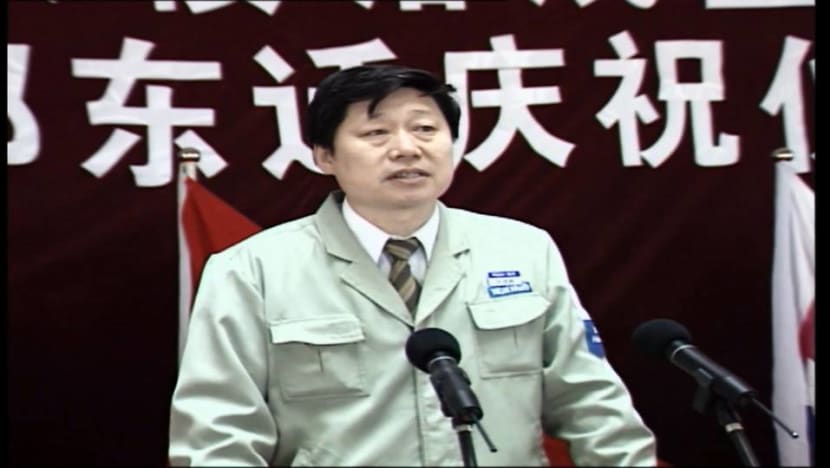 Within three years, the company's fridges were declared the best in China, an accolade they would win repeatedly. The municipal government rewarded the company for its turnaround by handing it 18 other appliance factories to manage over the years.
Where Mr Zhang succeeded while others had failed was in motivating his workers by, for example, determining that a worker's pay would be linked to performance.
But this was another "unimaginable" concept, said Dr Hu Yong, a professor from Peking University's School of Journalism and Communication, "because we grew up in a society where a company had to pay poorly performing workers forever".
He added: "We needed to break the iron rice bowl."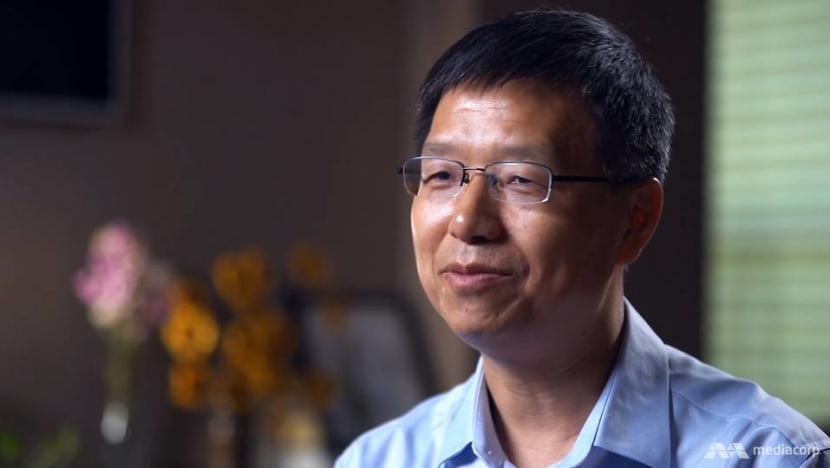 Throughout this process, Mr Zhang realised that many workers were talented, "but there was no way for their intelligence to be acknowledged" nor for their ideas to be implemented.
"Everyone accepted and carried out their superiors' suggestions from the top down. At times, the superior's directives weren't that clever," he said.
He too was once a factory worker, and even before he became a supervisor, he was studying management theories such as those of Mr Welch, who was focused on rewarding talent and ideas and giving employees control over innovations.
"We specifically went to (GE's) training centre to … learn," said Mr Zhang. "We used it as our yardstick … It was hard to imagine how such a vast, global enterprise could motivate its workers so effectively. GE was almost a legend."
BRUSHING OFF G.E.
In 1992, the Chinese company was renamed the Haier Group, a simplified transliteration of its former German technology partner Liebherr (pronounced 'Li-bo-Hai-er' in Chinese).
That same year, GE was looking for a contract manufacturer in China, and Haier said yes to its overtures at first.
"But during negotiations, we felt they treated us as a processing plant and did not intend to help us expand," said Mr Zhang. "So we rejected them."
GE threatened Haier with competition and warned that the company was "bound to meet great difficulties" as it continued to develop because "wages would have to go up and workers were bound to become less motivated".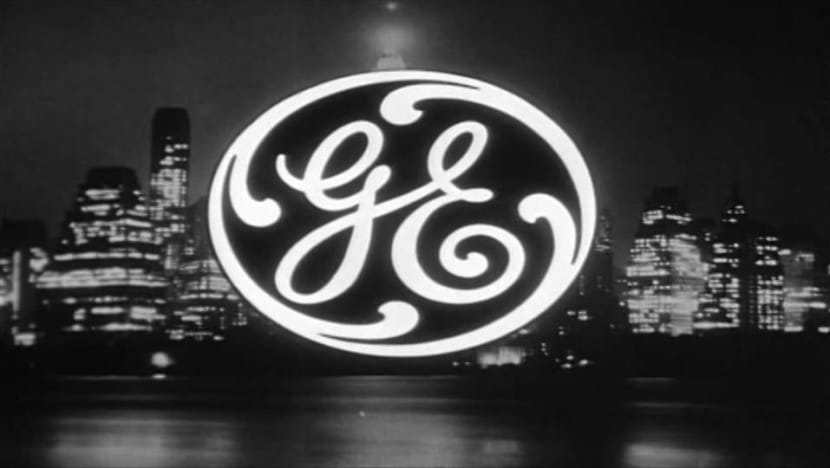 Mr Zhang responded with a quote from the late United States President Franklin Roosevelt: "The only thing we have to fear is fear itself."
Haier brushed off GE's words and grew throughout the 1990s and early 2000s, banking on its reputation for quality and ability to scale up – until being big was no longer enough.
"The fight began to change from who was the biggest to who was the smartest," explained Peking University Professor of Investment Jeff Towson.
"It's easier to be smarter than the other person in smartphones because there's a lot to be smarter about; it's hard to have a cutting-edge toaster … A toaster's a toaster."
Even before demand from Chinese consumers slowed down, Mr Zhang noticed Haier developing the sluggish bureaucracy of big businesses – the kind that Mr Welch pared down when he cast off more than 100,000 GE workers in his first five years.
In 2005, Mr Zhang initiated a restructuring of his own: To connect every worker with the customer and regain the entrepreneurial zest of small companies, he started dividing Haier into more than 1,000 microenterprises.
He termed this model RenDanHeYi (translated as maker-customer integration), in which each unit became responsible for its own decisions and financial survival. During this overhaul, Haier laid off 10,000 mid-level managers, which was "a very difficult decision to make".
"They were excellent workers or managers. But they found it difficult to be entrepreneurs. I suggested that they could either become entrepreneurs or leave. On this matter, we were determined to implement this business model," he said.
In this entrepreneurial spirit, workers can elect their team leaders and members as well as vote out non-performers. If a unit's products are not well-received, feedback is quick: Profit and loss numbers are shown even on the factory floor.
RenDanHeYi has encouraged innovations like the e-concierge system Ms Sun Dan Feng's team created to help retail stores order Haier products.
The company provided seed funding for the venture, but she and six others also forked out more than US$400,000 to keep the start-up afloat.
"We were forced to do it for survival," said Ms Sun, the general manager of Haier Group's Yantai microenterprise.
"It's because we invested our own funds that we paid so much attention to the market and the deadlines. My team always stayed up late to update the system for our clients."
BUYING G.E.
Haier became the world's top home appliance brand in 2009, a position it has held since then.
But in trying to ramp up its international expansion owing to its slower growth in the huge China market, it has had to deal with the perception that the Made in China tag meant poor quality.
"The stereotypes are hard to disabuse," said Prof Fischer. "I think Haier has been frustrated by its inability to make more of a statement in the North American and European markets."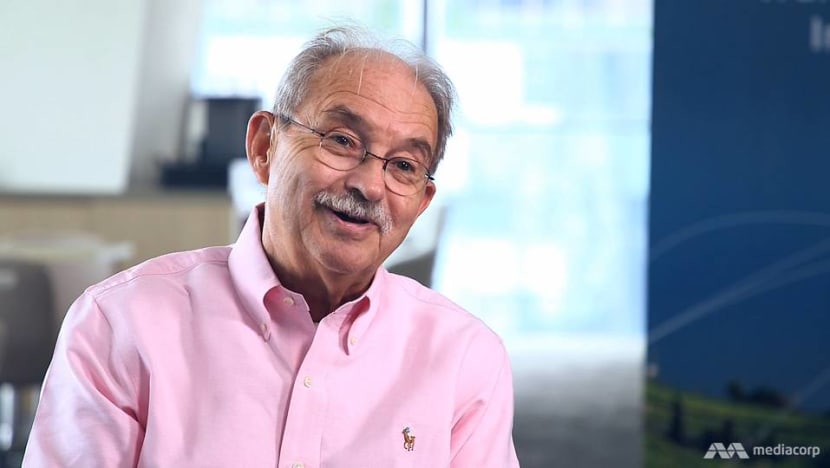 It finally decided to buy its way into developed markets like Japan and New Zealand by snapping up Sanyo in 2011 and Fisher & Paykel in 2012.
But in the market it entered in 1999 and valued most, the US, it had made little headway: Its market share was around 1 to 2 per cent.
"The great firewall against Chinese manufacturing is brand equity," Prof Towson said, adding that many Americans also do not buy washing machines in stores.
"Washing machines are sold to builders, real estate developers and then some trade stores like Ikea and stuff. But that system – the distribution, the marketing and the brand – was a pretty defendable position for companies like Maytag, Whirlpool and GE."
GE Appliances' market share was around 14 per cent, but its parent company wanted out of the appliance game.
In 2014, GE struck a deal to sell the business to Sweden's Electrolux. But objections from antitrust regulators scuppered the deal. So GE Appliances was put on the market again. This time, Haier was invited to make a bid.
"We were already five times larger than them. We could see that even though they were massive in scale, they … expanded very slowly. We developed much faster," said Mr Zhang.
At the Haier headquarters, some questioned whether it would be a good buy, which he agreed was an important question.
"But I felt that our goal was very clear. We wanted to create an established brand, a localised version of the Haier brand," he explained.
"In the hearts and minds of Americans, or of many people at least, they believed in GE … The brand had a lot of depth and substance. For us to create this depth, the issue wasn't money, but rather time."
The opening days of the bid were tense. Reports suggested there were seven bidders, and he knew that Haier's bid was not the highest. So he rushed to the US to meet GE's then CEO Jeff Immelt.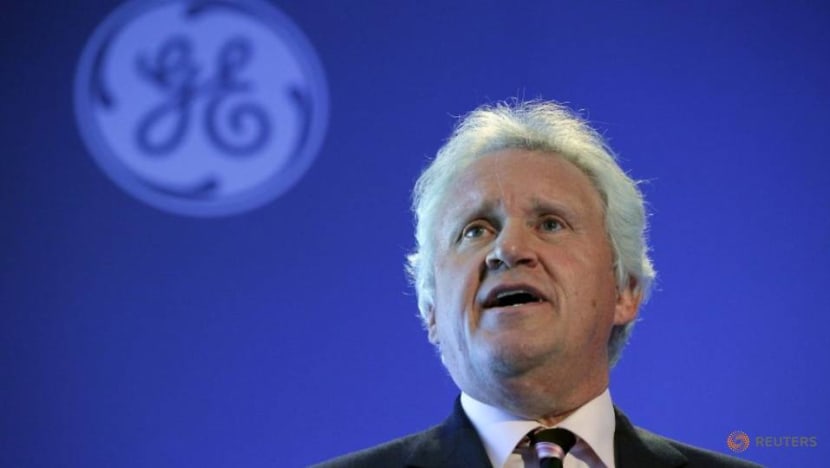 "During the talk, we mainly exchanged our personal philosophies on management, how RenDanHeYi can solve problems common to large corporations and … could possibly bring more opportunities to GE. He couldn't agree more," recounted Mr Zhang.
"After hearing this, he became more inclined to think that price wasn't the only yardstick … He felt that Haier would be a better fit."
The Chinese company also did not intend to retrench staff "the way many companies do after a merger".
On Jan 15, 2016, GE announced it had accepted Haier's bid. The final price was US$5.6 billion.
THE FUTURE, TOGETHER
At GE Appliances' headquarters in Louisville, Kentucky, there was a "fear of the unknown" as workers wondered what it meant to be acquired by a Chinese company and what it could offer, admitted its current CEO and president Kevin Nolan.
But there was also relief because "we were finally acquired by someone that really wanted us", said Mr Nolan, the then chief technology officer. "And I think all the employees … knew we needed to do something different".
As part of the deal, GE Appliances kept its autonomy, so Haier could not simply enforce its will. But change was also needed because the market leader of the 1980s had fallen behind Samsung and LG in the US.
Mr Nolan spent a year in Qingdao to learn about the new parent company's technology road map and to see how RenDanHeYi worked.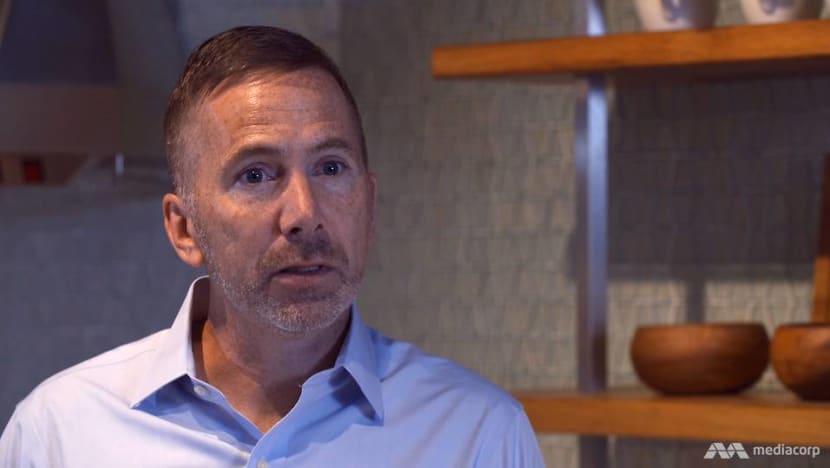 He was promoted soon after, and in his first year as CEO, he started to break the company into microenterprises.
One of these first units was its laundry business Clothes Care, which became the best performer last year with a profit of US$12 million, in contrast to losing US$3 million in 2016.
"What's great about this model is the speed. There aren't four layers of approval," said the enterprise's vice president Peter Pepe. "We're being responsive to the market … and it lets us grow."
From the outset, Mr Zhang thought the workers would accept RenDanHeYi because its core concept is about "respecting the individual". He said: "It places the value of the individual first and allows the individual's potential to be fully unleashed."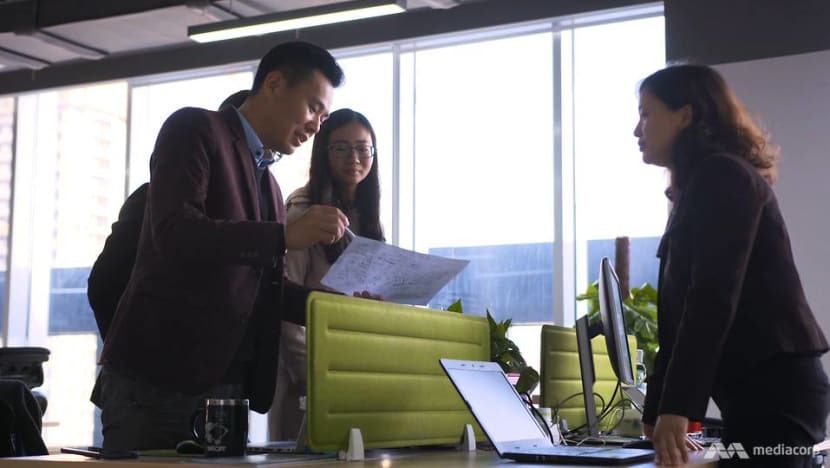 Still, there are areas of concern. One pillar of Haier's strategy is the Internet of things, so that appliances can be smart products in a smart home, connected and remotely controlled – but GE Appliances has "just started" on this.
With buy-in from its employees, however, that strategy is starting to pay off. This year, its new Kitchen Hub was named the most innovative appliance at the annual CES, formerly known as the Consumer Electronics Show.
"It allows us to create things like virtual cooking classes. It has cameras on it that can create interactions with families that hadn't existed before," said Mr Shawn Stover, the vice president of GE Appliances' SmartHome Solutions.
"So if you wanted to reach out to Mum and have her help with that recipe, you can do it (via video chat) right from the Kitchen Hub."
The idea for the product came from FirstBuild, an innovation lab Mr Nolan co-founded in 2014, before Haier came on board. It has an open community of industrial designers, scientists, students and makers co-developing ideas with GE Appliances.
Together, they sell up to 1,000 units of promising prototypes, and the company may take up products that do well, with the inventors getting royalties – a crowdsourcing model of innovation.
This year, GE Appliances reported its best results in a decade, with profit growth of 22.4 per cent. But now, Haier wants the American brand to become truly global.
"It didn't have much of an overseas strategy, so … it has to change drastically," said Mr Zhang,
Haier recently opened a GE Appliances boutique shop in Qingdao, but the storm clouds of the deepening trade war between the US and China are threatening those expansive dreams on the mainland.
Perhaps a greater challenge lies ahead as Mr Zhang turns 70 next year and edges closer to retirement.
So far, Haier's story has been one of reinvention, from the humblest appliance to the work culture, and to him, the largest takeaway point is this: "No matter the size of the company, you need to challenge yourself every day, and persist in triumphing over yourself.
"There must be change every day, otherwise you'll definitely lag behind the times."
Watch this episode, as well as earlier episodes on Uber, Apple, Japan Airlines and Starbucks on the series Inside the Storm here.