Spying on maids with CCTV – where do we draw the line?
As more employers embrace the use of surveillance cameras to monitor their household and maids, the programme Talking Point discusses if this technology is invading their privacy instead.
SINGAPORE: When his second child was born three years ago, Mr Christopher Sun hired a foreign domestic worker to help look after his kids.
To be safe, he set up closed-circuit television (CCTV) cameras at home, to ensure that his new hire was "not doing funny things" and to keep an eye on his children.
While monitoring the cameras from his office one day, he was shocked by what he saw. "The maid gave a kick to my daughter, (and she) fell to the ground," he recounted.
"I was lucky that I had CCTV cameras installed, or I don't know how many times my kids would have been abused."
Mr Sun handed the footage to the police and uploaded the clip on Facebook as a warning to other parents.
He is just one of many employers here who install cameras at home to monitor their maids' activities: A study in 2015 showed that at least one in five domestic workers in Singapore is living with CCTV cameras at their workplace.

But when does this monitoring cross the line, and it is legal to record or to upload the camera footage online? The programme Talking Point explored these questions. (Watch the episode here.)
WATCHED CONSTANTLY
In the last two years, there have been a number of reported cases about maids committing crimes at home, such as theft and abuse of young children and the elderly.
Many of these cases were exposed thanks to CCTV cameras – which is why employers like Mr Sun resort to the technology as a precaution.
READ: Maid jailed 4 months for ill-treating bedridden young boy
While some domestic workers have accepted the presence of these cameras at their workplace, others, however, complained about a loss of privacy, and how they are being watched constantly.
One pointed out that she would feel uncomfortable with these cameras and that "if you (the employers) don't trust anyone else, then don't hire maids".
For Indonesian 'Rita' (not her real name), the excessive monitoring by her former employer was simply too much – the cameras were everywhere, in the living room, the master bedroom, and even her own room.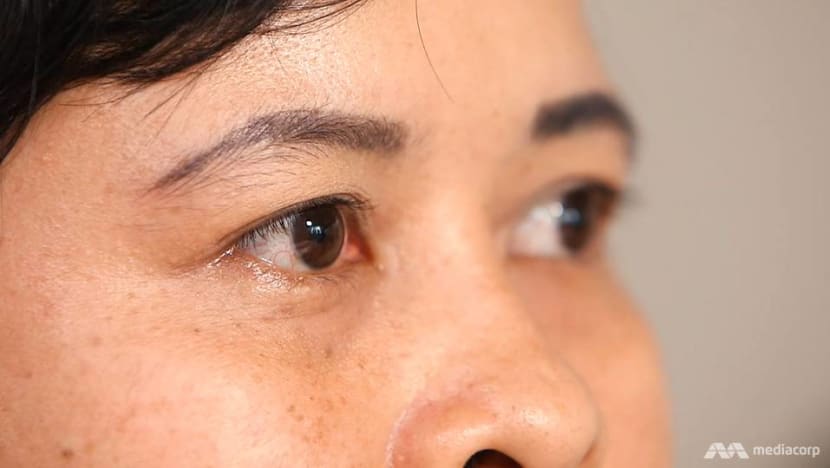 There was one time when her employer's son climbed on top of the coffee table. She got a call from her irate employer, who told her to not "let the boy sit on the table".
"In my heart, I was like 'Oh my god, they saw me on the CCTV'," she recounted.
According to 'Rita', when she sat down for a while, the phone would ring and she'd be asked: "Why do you keep sitting down?" And even when she went to the toilet, she'd get a call asking why she "took so long".
She asked the agency for a change of employer when her contract ended.
WATCH: Two sides of the issue (3:36)
MORE SAYING NO TO CAMERAS
Maid agency United Channel said it had seen more cases where domestic workers reject job offers from employers with CCTV cameras at home. This makes up about three out of every 10 cases that they handle.
Branch manager Ms Flora Sha noted that these are typically the more experienced transfer maids.
When domestic workers complain about CCTV cameras in the home, the agency said it would usually attempt to resolve the situation with the employers. If that fails, they would find a replacement maid.
While employers might install CCTV cameras for peace of mind, few have given thought to what one can and cannot do with these cameras.
Ministry of Manpower (MOM) guidelines state that the employer must inform the domestic worker of the cameras' locations, and these must not be areas that would compromise her privacy or modesty, such as where she sleeps or changes clothes, or in the toilets.
Nonetheless, lawyer Steve Tan from Rajah & Tann explained that it is perfectly legal to install CCTV cameras at home to record the activities of a household, including that of the maid.
"This is called the personal or domestic exemption. That means that anything the home-owner does, in terms of the collection of personal data such as CCTV images in a personal or domestic context, would not need to comply with the general data protection law," he said.
But one should not place a camera in the maid's room or toilet, where at some point, "you would know that sooner or later she would be in a state of undress", he said.
"If you do something with the intention to insult the modesty of a woman, by intruding into that private space of that woman, it announces criminal offence," said Mr Tan.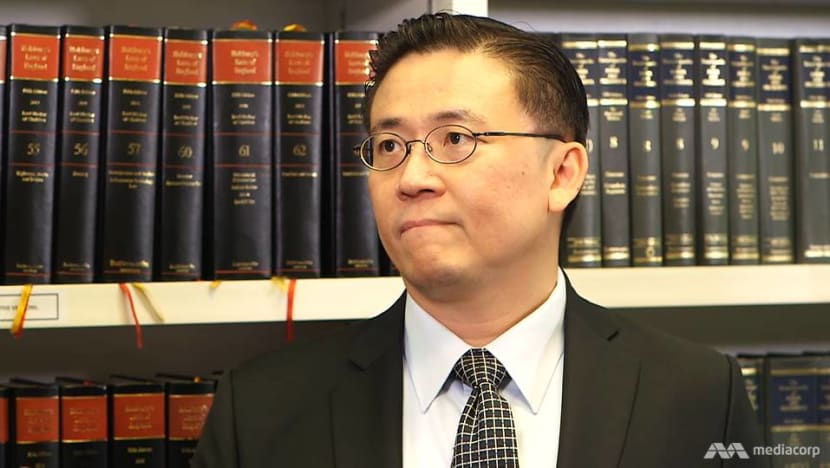 CAN "CHOOSE NOT TO WORK THERE"
But what happens if the living room doubles up as the maid's sleeping quarters, and there is a camera there?
"No one in the right frame of mind would go to a state of undress in your living room, especially as you know that in this household there are multiple home-owners," said Mr Tan. And since nobody would want to change clothes in such a space, he reasoned, "it is still arguably reasonable for you to install a CCTV there".
Meanwhile, the jury is still out on whether it is an offence to upload footage of one's activities at home, including that of the maid, on social media, he said.
All in all, employers seem to have the upper hand when it comes to the monitoring, recording and sharing of footage captured from their CCTV cameras at homes. The domestic worker's recourse? 
To "choose not to work for the homeowner there", said Mr Tan.
Watch this episode of Talking Point here. New episodes every Thursday night.