In South Korea, a lesson to be learned from a plastic waste crisis
With trash piling up on the streets and recycling businesses losing money, the country was left scrambling for better solutions after China stopped buying its plastic waste, as Coming Clean About Green investigates.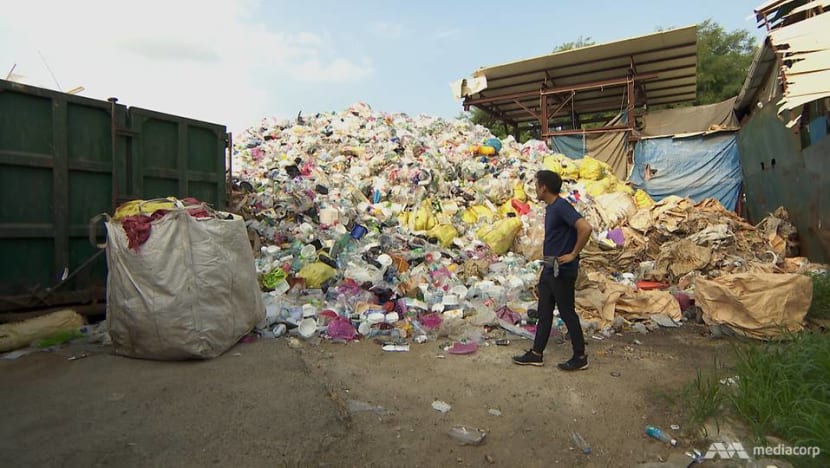 SOUTH KOREA: When China – for years the world's largest importer of recyclable materials – banned the import of plastic waste from this year, South Korea was left in a bind.
The latter had one of the world's highest rates of recycling municipal waste – at more than 50 per cent – but following the loss of its biggest buyer of plastic scrap, the country found itself with excess amounts of plastics.
With the plunge in prices of plastic waste caused by Beijing's ban, 48 of South Korea's recycling firms even halted the collection of plastic and foam wastes, claiming unprofitability and leaving the trash to pile up on pavements.
"All of a sudden, that whole (recycling) process was gone," Green Korea activist Bae Sunyoung told the series Coming Clean About Green.
"We were able to see it for ourselves – we threw out so much trash. And to see it directly was a shock for us." (Watch the episode here.)
The crisis lasted for close to two weeks in April until a compromise was reached, with the government promising financial help to the recycling companies.
More than that, however, the problem is forcing South Korea to move away from simply exporting its plastic waste to a more sustainable model of domestic recycling and reduced plastic consumption.
INDUSTRY DISRUPTED
The financial troubles of waste sorting facility Meerae Enterprises are typical of South Korea's recycling industry this year. For example, it had to reduce manpower and deduct wages, said its owner Jung Namgyu.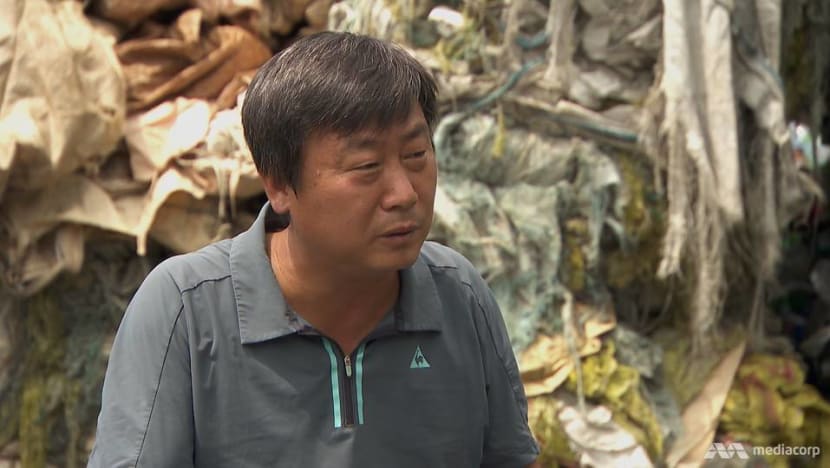 He now keeps his business afloat through the subsidy provided after the authorities intervened. Under a three-month contract, his company is obliged to continue plastic waste collection, whereby the city government will pay US$0.22 (S$0.30) per kilogramme of waste collected.
This is helping his city of Cheongju, about 110 km from Seoul, to remain clean. But that might change when the subsidy ends. "The situation will worsen … There'll be a situation where the waste collection won't take place," he said.
One of the things his facility processes is polyethylene terephthalate (PET) plastic bottles, which are compressed and packed for delivery to domestic recyclers for washing and shredding.
And if companies cannot sustain themselves without a subsidy, he is worried that there would be "a big problem environmentally".
"If we don't collect the PET bottles, the PET bottle would be classified as regular trash, and it would be burnt," he said.
"This would lower the recycling rate of our country as a whole and negatively affect recycling around the world."
REDUCING WASTE
In the wake of the industry strike, the Ministry of Environment unveiled tougher regulations in May in order to reduce plastic waste by half and lift the domestic recycling rate from 34 per cent to 70 per cent by 2030.
Environment Minister Kim Eun-kyung said: "To resolve the plastic waste crisis, society as a whole needs to change its ways of production, consumption, recycling and even the culture."
To this end, beverage makers will be banned from using coloured plastic bottles from 2020 because these are more expensive to process for recycling compared with colourless ones.
There are also plans to crack down on excessive packaging. And any products containing harmful components such as polyvinyl chloride (PVC) will be banned, while other plastic products that are difficult to recycle are set to be phased out.
Plastic bag usage will also be reduced, while disposable cups and plastic straws at coffee shops and other public places are being phased out gradually by 2027, the government said last month.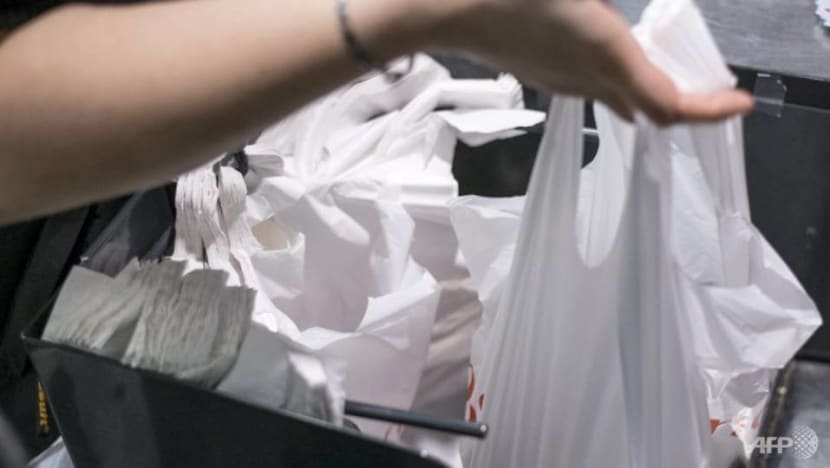 Ms Bae agreed that it was time to rethink recycling as a solution to overconsumption. "We have to think about how to reduce trash in the first place. There is already too much plastic that we consume," she said.
"Of course it's important to recycle, but recycling is not the final answer."
FED UP WITH CUSTOMERS
The government started off by banning the use of plastic cups inside all cafes from August. Plastic cups can be used only for take-out drinks, while in-store customers must be served with non-plastic mugs.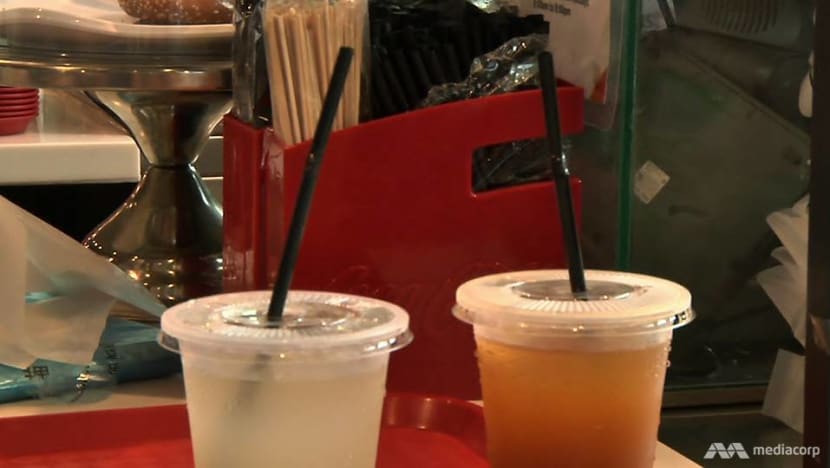 In Seoul alone, there are over 18,000 cafes in operation, more than the number of cafes in Seattle and New York combined. So millions of South Koreans are affected.
An annoyed 23-year-old university student working in a Seoul cafe said she almost quit her job a few times because of the new rule and customers who harass her about it and lie to her.
"Many are just not used to using glass mugs at cafes. Some want their drinks in plastic cups in case they want to leave the cafe before finishing their drinks," she told the Korea Herald.
"There are many reasons why people lie, and I'm so fed up with having to deal with them."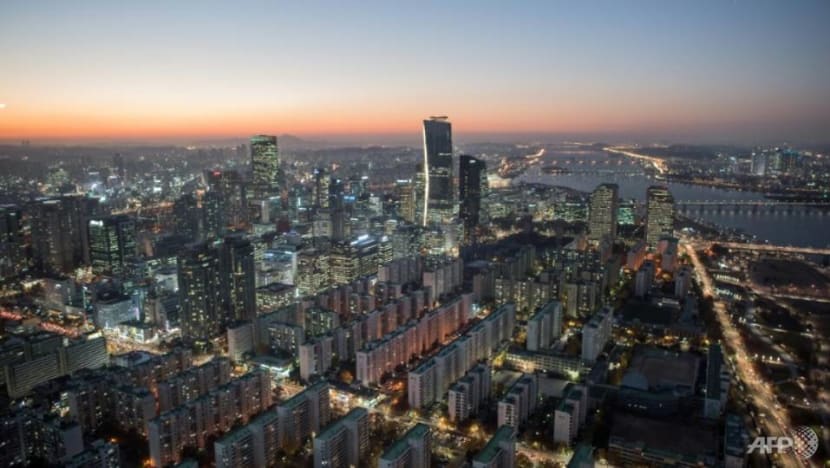 Coffee business owners who violate the new rule is subject to a fine of up to two million won (S$2,400).
Following the national government's push to cut down on plastic materials, the Seoul city government also pledged last month to halve usage in the capital by 2022.
"The Seoul city government will also phase out the use of plastic cups and bottles in the city government, and it will forbid the use of disposable plastic cups within the City Hall compounds this year," the city government said.
Businesses including hospitals, movie theatres and even funeral houses will be discouraged from providing disposable plastic products, including cups and bags.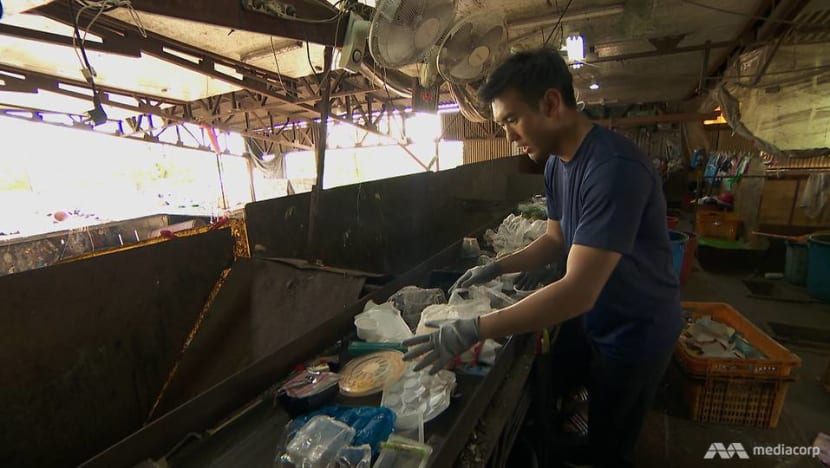 NO MORE UMBRELLA SLEEVES
Even plastic umbrella sleeves, traditionally provided at building entrances and subway stations, were not spared. They were replaced with umbrella dryers or water-absorbent carpets.
These plastic sleeves were previously incinerated or buried after use because the moisture left on them meant they could not be reused.
The Seoul Metropolitan Government also plans to crack down on stores that hand out free plastic bags after purchase, as plastic bags make up more than one-third of the city's recyclable waste.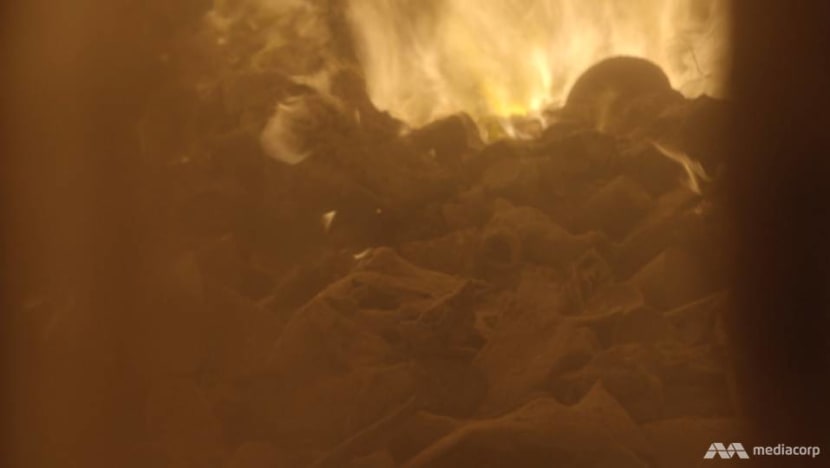 Customers are encouraged to use paper bags or boxes, and business owners violating the rule face a fine of up to 300,000 won.
South Korea is the biggest consumer of disposable plastic products globally, coming out tops at 98.2 kg per person annually, according to a 2016 government report.
Environmental activist Kim Hyun-kyung from the Seoul Korean Federation for Environmental Movement pointed out that the ongoing change is necessary, despite complaints from some consumers and business owners.
"We're in a phase where people are still getting used to the change," she told the Korea Herald. "We eventually have to get to the point where people don't even have to be informed that they have to use non-plastic mugs in cafes.
"We need more educational programmes to inform the public that we're all connected on this planet, and what we consume and discard affects the lives of others."
The series Coming Clean About Green looks at the complex realities of green solutions being pursued across Asia. Watch this episode here.