Commentary: Why is it so hard to talk to a human being to get my money back?
The rise of automation and chatbots to deal with customer queries is here to stay because it reduces business costs and allows scalability, but no machine can fix a poor service recovery mentality, says Jonathan Chang.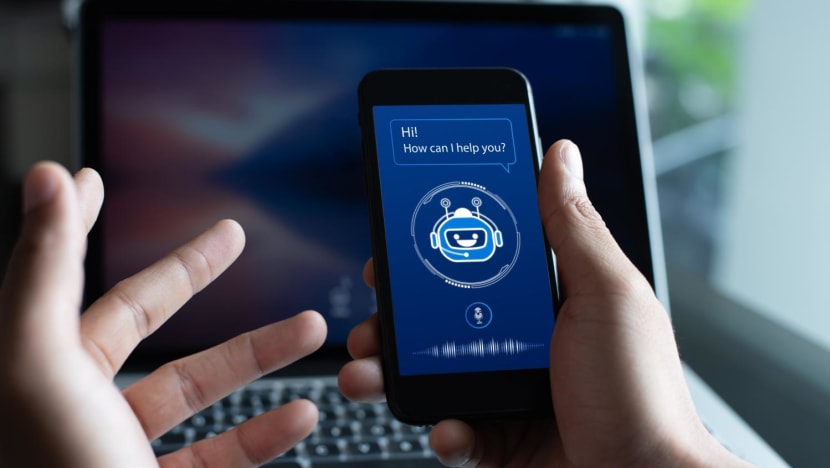 SINGAPORE: "Due to high call volume …" seems to be the standard greeting when customers call a hotline these days. It makes you wonder – if a company consistently expects a high call volume, why don't they put in more resources to shorten the wait time?
Recent news about scams across many online platforms have captured the attention of the Singapore community - in particular, the OCBC scam saga in which at least 790 victims lost more than S$13.7 million to phishing scams involving SMSes.
The numbers have grown since the news first reported as more came forward. People aired their grievances on social media. We read horror stories where victims saw their life savings gone before their eyes.
The Monetary Authority of Singapore (MAS) quickly issued a statement that it will consider supervisory actions against OCBC for a phishing scam, adding that all customers should be treated fairly and that there should be a dedicated service line to deal with scam victims.
Yet, it shouldn't have to require a stern warning and an investigation from authorities for a business to respond to its customers. As anxious customers having to wait to speak to a customer service representative show, this should go beyond strengthening cybersecurity measures and include enhancing customer service.
THE RACE TO DIGITISE AND ITS DOWNSIDES
I get it. To remain competitive, companies are racing to digitalise and streamline business and IT processes and scale up quickly as demand for their products and services increased, especially after a pandemic struck.
From food delivery services to late charges over credit card bills, automated voice services and customer support have reduced the need for human interaction with customers. Many customers don't mind either. Just look at how they use supermarket self-serve lines with ease.
In a manpower-lean economy short on staff, this is a sensible strategy. Airlines and hotels will incentivise customers to use their apps and automated service either by giving a slightly lower price for transactions conducted online or by charging extra fees for transactions conducted by a live agent.
The customer services of most telcos are completely online with most if not all transactions done through mobile apps.
Change is also being driven by the lure of lower costs. Investors prefer start-ups to use chatbots than live agents. Many commonly ask start-up founders whether they would automate business and IT functions to keep costs low.
As chatbots become the default touchstone with customers, however, the downsides have become more obvious.
Most of us have had a bad personal experience, going around in circles and needing to navigate complex sequences of buttons on our phone before we finally speak to a real customer service representative or having to scour through the Internet for a company's customer service phone number to skip this wall of automation that doesn't address our issue.
Granted, phone automated systems have gotten more adaptive. Most hotline systems can recognise our phone number and complete common customer service functions like those credit card annual fee waiver requests or send you a replacement card when you've lost yours.
We know we have it good – compared to when we had to key in our credit card numbers when calling a bank's hotline, only to be asked to verify the whole sequence of numbers again by a customer representative - not for security reasons, but because systems can't talk to each other.
However, the recent online scams and subsequent customer service disaster playing out in public raise the question: Have companies relied too much on automation for customer service?
BUSINESSES NEED TO THINK ABOUT CUSTOMER BEHAVIOUR
We can't blame people for thinking that systems are not designed to recognise when someone has an urgent issue if they constantly require you to hop through a menu of options before you get to speak to a human being.
People understand this helps filter out less urgent calls when the number of call service representatives remain small during a surge of inquiries.
But the issue is not that businesses have relied on artificial intelligence and bots too much, but that business leaders are not thinking far enough about the unexpected and do not fully appreciate customer behaviours and expectations.
Artificial intelligence and bots are great in handling expected issues that have precedence, with pre-set scenarios. I recently had to use the app provided by my mobile phone provider to change subscription plans and add features. It was all done in a few clicks while I was commuting on the MRT.
Using chatbots rather than speaking to a live agent in these cases can save a customer long periods of having to stay on the phone.
This is a win-win situation for businesses too. Compared to past years when we had to call a shop to place an order, you can do that 24/7 with merchants on e-commerce platforms such as Shopify, Lazada, or Shopee. These small businesses can't scale if all customer services must be managed by a human being right away. Digital tools and automation allow companies to deliver great products and services while maintaining competitive pricing.
But that is not the same scenario as a panicked customer whose accounts have been hacked.
STICKING TO THE SCRIPT
The trouble compounds even after you get to a human customer service representative. Many are bound by strict customer service scripts, unable to deviate from normal responses - making customers feel even more frustrated and angry.
I recently booked an online learning course but was frustrated because I couldn't figure out how to start the lesson with the poor user interface. My problem remained unresolved despite going back and forth with the customer support several times via emails and there was no one to pick up the listed phone number.
Boilerplate questions such as which browser, operating system and laptop type I was using, and whether I've tried clearing my cache did not help. After they ceased responding to my emails. I called up my credit card issuer and initiated a charge back.
The learning centre then called me back and apologised but it was too late. They had lost me as a customer. 
Could the solution be for contact centre representatives to be trained about empathy and compassion and to be authorised to go off script under unexpected circumstances? Perhaps refraining from tying performance with call time can be a baby step. This might empower customer service agents to go above and beyond and to address a customer's needs.
Not all companies can do that when most outsource call centre services. But most can establish a system that identifies and escalates urgent matters to a supervisor with the authority to make a quick sound decision for customers.
Companies can set up a call system using AI to detect a caller's tone of voice and speech patterns. Angry callers should be redirected to senior managers trained at conflict resolution.
Will inflation hit investors' pockets and portfolios?
ADAPTING FOR THE FUTURE
Businesses should also understand their customer demographic and behavior well enough to predict how customers might behave under certain circumstances.
For instance, Singapore has an ageing population. For essential services such as banking - where a significant portion of the customer service hotline base is the elderly who are often not technologically savvy and are prone to online scams – customers shouldn't be directed to use chatbots or to navigate an endless loop of automated phone systems.
Many older folks might have language barriers. This is why most frustrated customers rather head down to a branch to resolve an issue in person.
Perhaps these points of tension have brought into sharper focus that as more companies go digital, businesses shouldn't leave less tech savvy customers out.
They can do that if customer services are designed without being customer-centric. Firms must drop a cookie cutter approach that inflicts unnecessarily frustrations.
I hope all businesses and merchants - affected or not by the recent online scams - take note of the need for providing the best customer experience by making their chatbots and automated system adaptive and inclusive.
Let's fix the issue of customer service and happiness, before it is broken. And if it's already wonky, then let's earn back customers' trust by making substantial changes and process improvements above and beyond what is required by law or otherwise.
Customers come first.
Jonathan Chang is the Head of Growth for Governments and Organizations at Shopify.