Commentary: Techies essential for Singapore to stay relevant as regional business hub
Tech skills are in high demand, accelerated by COVID-19. Being open to tech talent offers best chance to attract top firms here, says Faizal Yahya.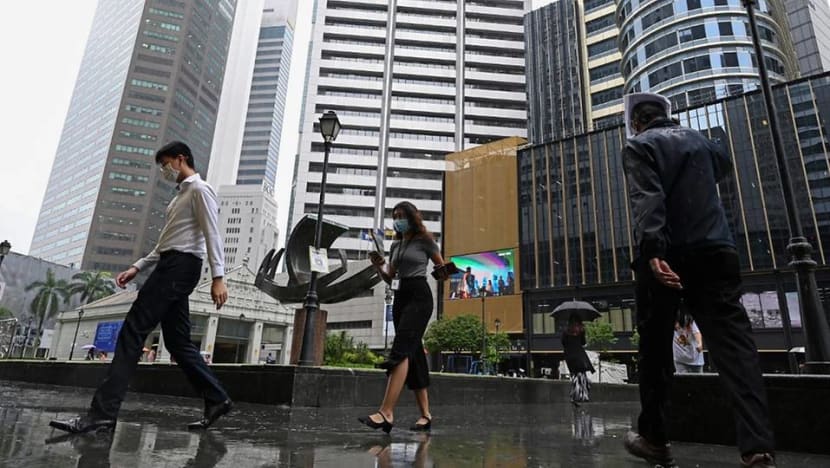 SINGAPORE: The drive towards digital transformation spurred by the pandemic has exacerbated the shortage of tech human capital or techies.
This could adversely impact Singapore's status as a regional business hub.
Prime Minister Lee Hsien Loong made a passing reference to this in his National Day Rally Speech on Sunday (Aug 29) when he emphasised the need to "refocus on the future" to generate "new growth", "new jobs" and prosperity for the future, as the global economy picks up.
Highlighting how video-conferencing giant Zoom opened a research and development centre here, he also urged Singapore to remain open to investors and encouraged Singapore companies to make their mark in the new economy and seize fresh opportunities.
TECH WORKERS IN SHORTAGE
A vital ingredient in an increasingly digital work are tech workers. They perform critical functions across all sectors, especially in the growing finance and IT sectors, and both local and foreign tech talent are required to maintain and grow Singapore's status as a regional business hub.
The concern over shortages of tech talent was highlighted in a poll by the Singapore Infocomm Technology Federation (SiTF) as far back in 2017. This shortfall was most felt by start-ups (91 per cent), small and medium-sized enterprises (SMEs) (76 per cent) and multinational corporations (MNCs) (75 per cent).
The five hardest jobs to fill were programmers (54 per cent), business development (50 per cent), cybersecurity specialists (40 per cent), system architects (38 per cent) and engineers (36 per cent).
The entry of tech giants such as Tencent, Bytedance, Zoom and existing demands from "unicorns" such as Grab and Sea Ltd may have further fuelled the war for tech talent.
An Amazon Web Services (AWS) report in early 2021 highlighted that Singapore will need an additional 1.2 million digital workers by 2025 - a 55 per cent increase from today's level - to remain competitive.
DIGITALISATION ACCELERATED DURING COVID-19
During the pandemic, companies including a range of small and medium-sized enterprises (SMEs) in all sectors accelerated their digital transformation to leverage remote working capabilities and develop a new customer base to cope with curbs on physical interactions.
Surprisingly, the rapid adaptability of workers and consumers in the digital space increased connectedness and service experiences. Driven by necessity, workers and consumers made the digital leap overnight.
But this change in how workplaces operated, and consumers bought drove demand for new tech skills especially around tech domains and industry expertise that enabled seamless and cost-effective integration of new and legacy IT systems.
In the construction industry, the need to share pockets of data from software like MS Excel onto a single digital platform for project coordination has created the need for a tech systems integrator.
This comes even as construction companies are simultaneously moving from longstanding design tools like AutoCAD used since the 1980s to more sophisticated 3D-imaging software like GRAPHISOFT's Archicad, which requires skilled tech workers to convert older designs to 3D images.
Listen to a consultant and a business professor discuss how COVID-19 has accelerated workplaces' digital transformation on CNA's Heart of the Matter:
But employers are seeing productivity gains in embracing new digital solutions. In 2020, as part of digital transformation, Randstad Singapore's COVID-19 Employer Pulse Survey found that 46 per cent of employers aimed to increase investments in tech to improve their staff's agility while remote working, including building a strong and secure cloud infrastructure that enables the sharing and accessing of encrypted files.
START-UPS LACK SPECIFIC SKILLS
Still, the start-up ecosystem needs tech skills desperately. Randstad Singapore estimates about 50,000 new tech jobs requiring advanced skills and familiarity with deep tech - in artificial intelligence, data analytics and machine learning - are much sought in catalysing the inflow of capital and funding but border control measures compound the challenges of supplying such manpower.
The payoffs can be huge. Local start-up Breathonix, after hiring experts to join the team, developed revolutionary non-invasive breath tests that can detect COVID-19.
Added to that is demand from MNCs and banks that use Singapore as their regional base. It's no wonder the tightening measures on inflow of foreign tech workers and our slow expansion of the local tech talent pool have resulted in intense competition for tech talent – with high turnover rates and unsustainable salary increases.  
Almost half of surveyed Singapore workers say they intend to leave their current jobs in the next 12 months – the highest in Asia Pacific region, according to a study by IDC and Workday.
This comes as little surprise when some tech professionals could command pay increases of up to 30 to 35 per cent in shifting to new jobs, according to Randstad.
PUSH TO TRAIN WORKERS
In a bid to alleviate the shortage, the Government has been retraining thousands of workers at the entry and mid-career levels to nurture a pipeline of tech workers.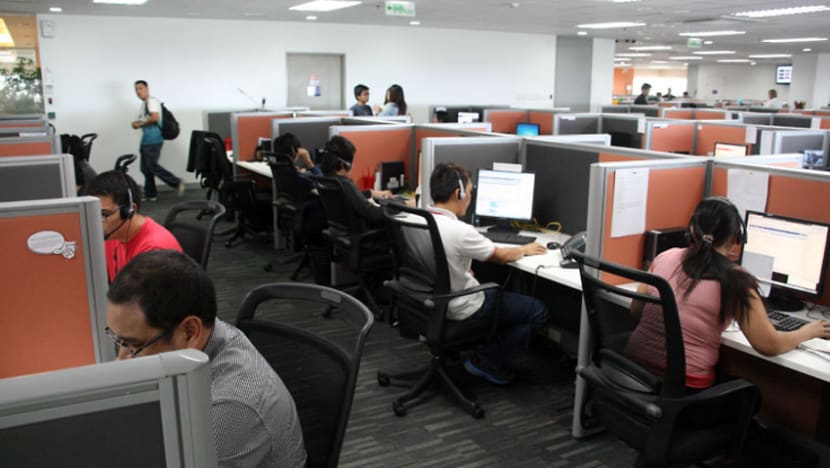 Since 2017, the intake for IT courses in Institutes of Higher Learning (IHLs) has risen 17 per cent to around 7,600 in 2020. Company-hosted traineeships and attachments also account for about 4,900 more roles as of late last year.
Government grants to hire and meet the wage expectations of mid-career switchers have also helped smaller companies.
SMEs are even leveraging gig contract workers and internship schemes to alleviate short-term IT manpower gaps. Software solutions firm Adventus Consultants, which designed Scoot's booking engine and Khoo Teck Puat Hospital's corporate website, for example hires interns to work on real-life projects where they can also gain work experience.
Companies know sharing scarce IT talent might be the new way forward.
Speaking in May at a webinar on financial sector jobs, Managing Director of the Monetary Authority of Singapore (MAS) Ravi Menon highlighted that Singapore workers have made inroads in some tech skill areas.
Singaporeans occupied 70 per cent of net new jobs as cybersecurity engineers and user experience or interface designers and 50 per cent of net new jobs as data analysts and scientists.
However, there remains an acute shortage of software engineers with strong programming skills and in-depth business knowledge.
On this, Mr. Menon highlighted that rather than restricting the inflow of tech expertise, individual financial institutions and MAS need to collaborate to build strong skills in technology.
BEING OPEN TO TECH TALENT TO ATTRACT MORE GLOBAL FIRMS
The good news is the tech talent crunch has not discouraged global companies from locating in Singapore, which attracted a record 12-year high of S$17.2 billion of investments in 2020.
In order to maintain Singapore's regional business hub status, the Economic and Development Board (EDB) continues to seek and ensure that global tech companies in Singapore have access to a skilled local workforce and a diverse set of foreign tech talent through schemes like the new Tech Pass Visa.
They know Singapore's continued relevance as a business hub is dependent on creating a complementary system of both local and foreign top-tier tech talent.
And that concerns over the sustainability of recruiting foreign techies can be mitigated by the nurturing and upskilling of local tech talent.
Dr Faizal Yahya is a Senior Research Fellow at the Institute of Policy Studies, Lee Kuan Yew School of Public Policy, National University of Singapore.