Commentary: Can we finally fix iPhones at neighbourhood shops without voiding warranty?
Apple's self-repair policy reversal might mean users get cheaper repairs and a new Apple experience, says Nanyang Business School's Eunsoo Kim.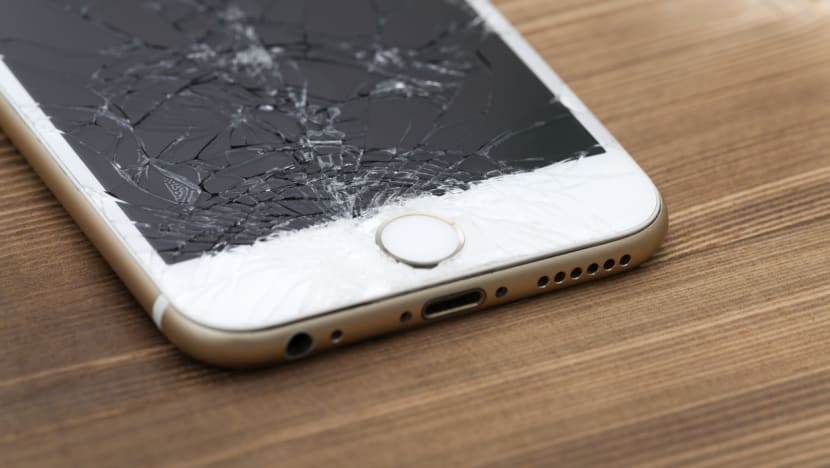 SINGAPORE: Sometimes, all Apple users want is to get their iPhone repaired - without long wait times or costly tabs nudging them into thinking replacing it with the latest model might actually be more worthwhile.
Can they now rejoice? Apple announced on Nov 17 it'll release self-service repair kits next year, starting with the most common parts like screens, batteries and cameras.
All brands try to control customer experiences from start to end, to ensure positive encounters, maintain long-lasting relationships, and establish brand loyalty.
And Apple has been strict on imposing this in repairs. You make an appointment to visit its "Genius Bar" – three in Singapore - or authorised service providers, where certified technicians use only genuine Apple parts.
By restricting the use of unauthorised parts often by claiming this could compromise consumer safety, Apple can meticulously maintain product quality while maintaining sales.
Bringing customers into physical stores can also further immerse them in its carefully curated product universe.
News of this dramatic policy reversal has sent ripples of excitement among Apple fans and "right to repair" advocates, allowing consumers to potentially engage a third-party technician or make repairs themselves with original parts.
But does this mean users can now pop into their heartland handphone shops for a cheaper quick fix?
WILL SELF-REPAIR BE CHEAPER OR WITHIN WARRANTY?
No one knows yet how much the self-repair kits and genuine parts will cost. So it's uncertain how much value users can get out of self-repair.
But even on the assumption that it'll continue to be cheaper to get repairs done in a third-party shop with Apple kits, this will certainly entail some manner of trade-off.
Such trade-offs in repair policy are not unheard of - even Samsung has them.
A phone call with Samsung's service centre and the warranty policy on their website provided guidelines that subtly direct customers to choose its repair service or to choose stores using authorised Samsung parts.
For instance, consumers can directly purchase limited parts from Samsung directly and fix devices under their responsibility. However, if we get it repaired by parties other than authorised service centres, warranty limitations and exclusions kick in if we need subsequent repairs by Samsung and will incur charges even within the warranty period.
Another clause in the same section of the warranty is on replacement with unapproved parts. Samsung may charge for repair services or even restrict it if authorised parts weren't used.  
While Samsung is less prescriptive about repair services, customers need to take responsibility if the damage is occurred by seeking repairs outside the company's preferred setting.
So when we see out-of-warranty repair costs displayed on Apple's website – S$669 for iPhone 12 and iPhone 13, users will definitely want to keep an eye on how much Apple will price the self-service kits.
But a major aspect to watch is how Apple will apply its warranty policy, if self-repair is done by users or third-party repair shops (let alone repairs potentially using unauthorised parts, which may further lower the cost). Some may push for Apple to extend warranties in such scenarios.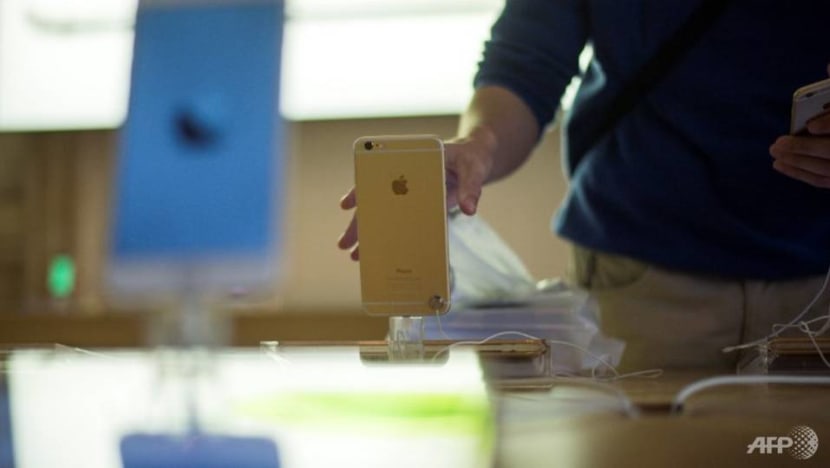 Its warranty policy currently includes a prominent reminder in bold not to open the device and that damage from doing so isn't covered by the warranty. Elsewhere in the policy similarly excludes damage caused by third party components or non-representative servicing.
If Apple changes its policy, chances are it might introduce terms similar to Samsung's – to entice users to stay within their management.
Whether it will go further and keep the warranty intact remains unknown. It will partly depend on how sincere this shift towards the right to repair is and their business model. Eventually, the warranty terms on the usage of a self-repair kit will influence the pricing of the self-repair kit.
APPLE REPAIRS AS A BRAND NEW PRODUCT AND EXPERIENCE
Make no mistake, even if this is a more customer-friendly policy change, Apple will still see advantages from a marketing standpoint.
This new initiative diversifies its intangible repair service by adding a tangible self-service repair product. Apple plans to distribute not just the authorised parts but also the manuals and tools for customers
A creative way to position this could be to sell an "Apple repair experience" for tech-savvy customers. With a good marketing strategy, it can be a fun – and lucrative - DIY product line that makes die-hard Apple fans feel like their own "Genius Bar".
Apple can also better segment customers seeking repairs, matching various needs with repair services and products.
What did you do with your last handphone? We put this question to our guests in our discussion on Singapore's consumer culture on CNA's Heart of the Matter podcast:
Tech enthusiasts keen on getting their hands dirty can delve further into the inner workings on their treasured devices. This may increase Apple's brand loyalty – though this is already at an all-time high of 92 per cent according to a 2021 survey of US smartphone users.
An experience or culture of self-repair can be amplified and expand online Apple communities such as through sharing tips, teardowns and guided how-to videos.
For those who care more about the reliability of repairs but prefer to incur a lower cost, Apple can continue to maintain product quality by making it easier for more users to choose genuine parts. They can simply order the kit and turn to local technicians providing the repair service at a lower cost or try doing it themselves.
Consumers who don't enjoy reading fine disclaimer prints about their warranty or don't mind paying Apple's prices to avoid uncertainties with independent repair shops will return to the Apple store.
Such customer segmentation will likely reduce demands on Apple's repair service personnel. Wait times will become more manageable in-store for those in need of serious repairs or for product purchases.
At the same time, Apple will maintain or even see an increase in its revenue stream by converting part of its manual-intensive labour into "authorised parts products."
EARLY DAYS FOR APPLE SELF-REPAIR, BUT BETTER THAN NONE
After years of resistance, the timing of Apple's reversal of its strict repair policy follows months of growing pressure from repair activists, regulators, and a shareholder resolution, which environmental advocates filed with the company in September.
This timely move may pre-empt potential regulatory action from the US Federal Trade Commission (FTC) involving unlawful "right to repair" restrictions," which made it official for the agency to investigate unlawful repair restrictions.
Whatever Apple's intention, having this additional option for repairs is better than none.
Apple's self-service repair will start only with the iPhone 12 and iPhone 13 in the United States in early 2022. This is expected to expand to cover more countries and products, but when it actually rolls out to Apple users in Singapore is an open question.
Consumers must keep in mind the as-yet unknown tradeoffs, such as the price of the repair kits or the modified warranty terms. On Apple's part, it's a matter of how much flexibility to extend to users and how it plans to manage the sales of authorised parts for self-repair to be useful to more than those who purchased the latest models.
Perhaps one day we'll indeed be able to get our Apple products repaired easily and more affordably right in our neighbourhood stores.
Eunsoo Kim is Assistant Professor, Division of Marketing at the Nanyang Business School, Nanyang Technological University.