commentary Commentary
Commentary: Global shipping and logistics chains reshaped as China's Belt and Road dreams take off
China's Belt and Road Initiative is changing the paradigm for global logistics chain, with huge ramifications for shipping, says Andre Wheeler.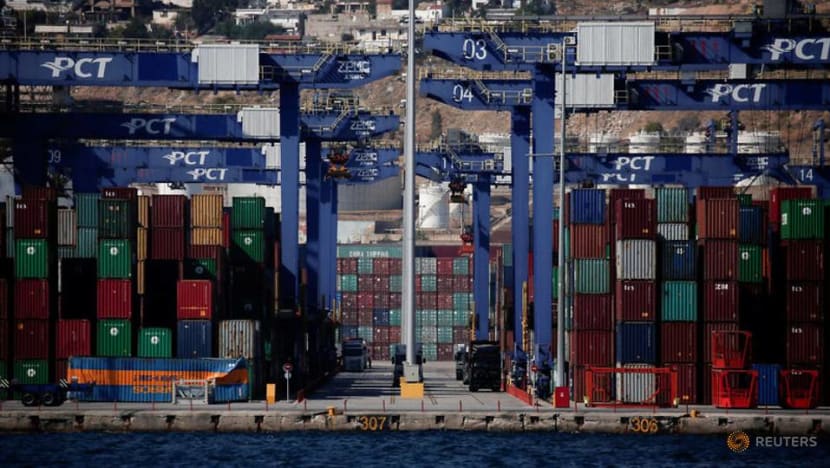 SINGAPORE: Tectonic shifts are underway in the shipping sector as trade logistics and supply chains are being disrupted, not by technology but the awakening of a long-asleep dragon.
The subject of this grand reshaping of global trade links is trade between China and Europe, valued at about US$600 billion in 2017 and expected to double by 2025. 
By value, 70 per cent of all cargo of this trade has been transported by ocean, including 15 million barrels a day of the global daily oil production.
REBIRTH OF A SILK ROAD
If you think about it, these shifts were already underway for centuries as Asia developed trade routes to Europe and the wider world.
The original Silk Road is believed have commenced in 1070 BC and ended in 1720 with the fall of the Mongol Empire. Development of Central Asia region has been credited to the Han Dynasty, starting in in 207 BC.
This vast transportation network, connecting key markets in Asia to Europe, passed through countries like India and Indochina, providing the conditions that gave China international trade leadership as the start and end points of key transport nodes.
In this region, as shipping and navigation methods improved, with the rise of colonialism and the Straits of Malacca becoming more navigable, the maritime sector grew in tandem, providing a sea alternative to the land belt.
In the interests of slashing costs and shipping time, great powers have debated how to bypass the Malacca Straits for over 400 years.
The idea for a southern Thailand canal arose in 1677. King Narai wanted to explore building a waterway connecting Songkhla and Myanmar, connecting the Gulf Of Thailand with the Andaman Sea but costs and expertise considerations put the development on hold.
The idea was revisited again through the centuries but the British government decided instead on an alternative strategy – to entrench and protect the regional dominance of the port of Singapore.
BACK TO THE FUTURE
Fast forward to today, the Chinese government's Belt and Road Initiative (BRI) has revived these ancient plans for greater connectivity from Asia to Europe.
Beyond building point infrastructure like ports and railway stations, the BRI intends to carve out a global logistics and transportation network that connects those regions promising high economic growth with strategic resources.
For Southeast Asia, projected to be the world's fourth largest market in 2030, the BRI connects a market of 600 million people to the rest of the world, boosting growth and vibrancy for ASEAN's ten countries.
To achieve this level of connectivity, the Maritime Silk Road converges with the Inland Belt at strategic ports. By pairing ports with rail networks, a new logistics "hub and spoke" framework is developed, focussing on end-to-end delivery rather than the current port-to-port model.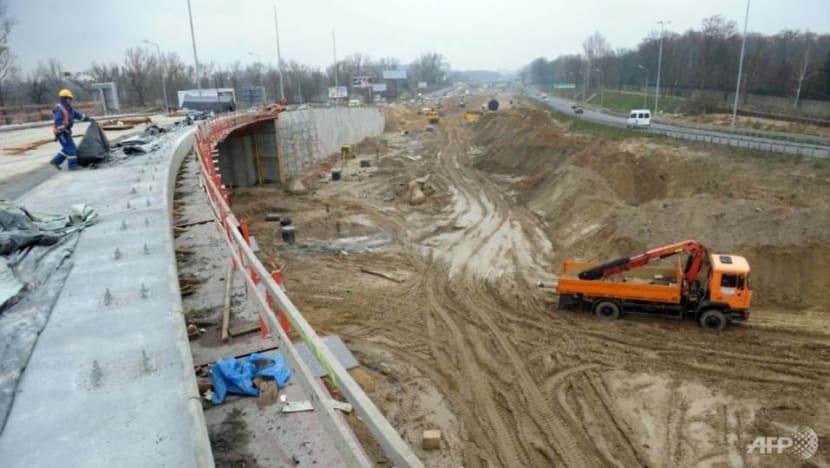 These pairings optimise trade routes between China and Europe through embedding logistics and supply chains in a larger transport network of terminals, docks and yards.

CHANGING MARITIME SHIPPING
Ports and shipping organisations recognise that they need to understand how this port-rail pairing will revolutionise trade.

Leading the pack is Chinese mammoth Cosco Shipping Holdings, operating 150 sea-rail container transportation corridors through 100 ports.  
It took a 51 per cent stake in the Greek port of Piraeus and turned this sleepy port into a key transshipment terminal connecting maritime shipments from Asia to rail and roads that snake into more European markets.
It has shifted away from the dusty old sea freight port-to-port paradigm towards a new model of building ports that connect to hinterland markets with rail serving as "last and first mile" transportation. The massive reduction in time and costs is powering e-commerce and just-in-time manufacturing.

While seaborne trade between Europe and Asia slowed in 2018, Piraeus witnessed tremendous growth as China's maritime gateway to southern Europe, growing from 3.75 million TEU in 2017 to an anticipated 4 million TEU in 2018.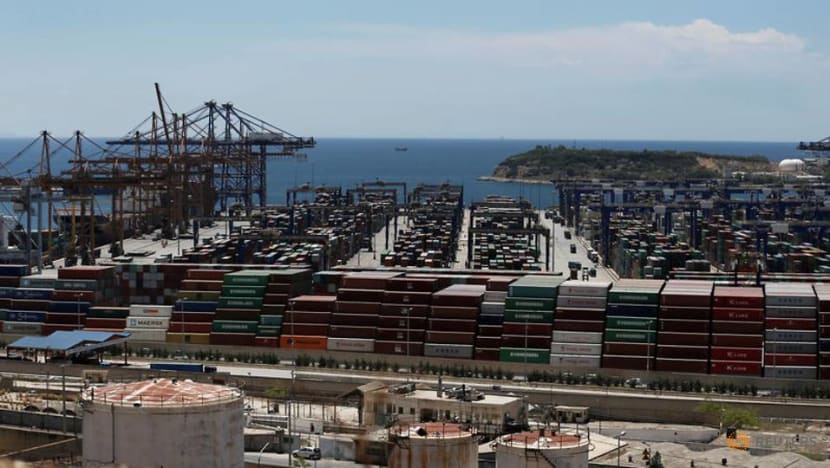 Western Europe is waking up to this fresh ground-breaking modus operandi. 
Cities, like Italy's northern port of Trieste, are now positioning themselves to leverage this new transportation mode and integrating logistics operations with EU rail networks. By adopting this new model, Trieste has doubled its container traffic since 2016.

THE MARITIME TRADE UNDER THREAT?
While some European nodes reap dividends, no doubt the BRI will have massive impact for shipping.
For one, the BRI may cannibalise current Southeast Asia maritime trade routes. Under the old model, shipping could help reduce costs through bigger vessels, which offered an economical solution that drove down product unit costs with reduced bulk freight.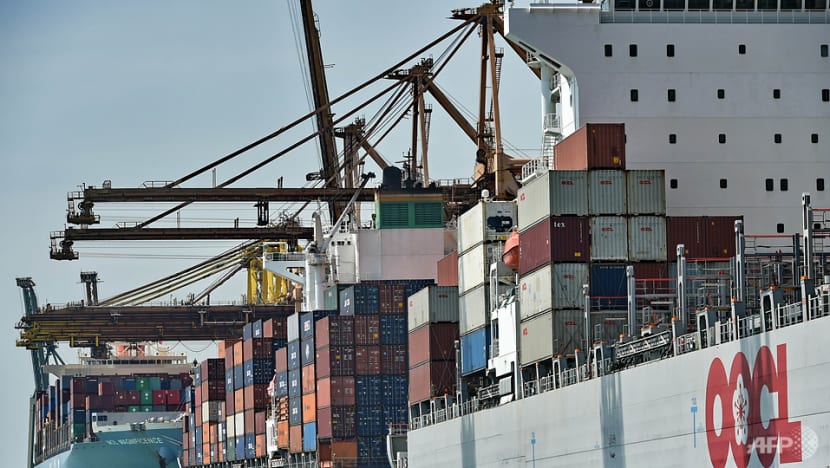 But total freight costs still remained high because of inventory holding levels and costs associated with warehousing and storage, with some impact on companies' cash flow. 

The BRI's new logistics hub-and-spoke arrangements, on the other hand, allow for more regular delivery thereby reducing costs associated with higher inventory levels and large warehouses. Its inter-modal container freight combinations of ship, rail and road has been made possible by smother connectivity.

What the BRI offers is more efficient last- and first-mile delivery of product. 
For example, socks manufactured in the inland Chinese city of Yiwu used to rely on ocean transport, taking up to 45 days for delivery. In the new paradigm, freight trains can now take product from Yiwu to London within 14 or so days.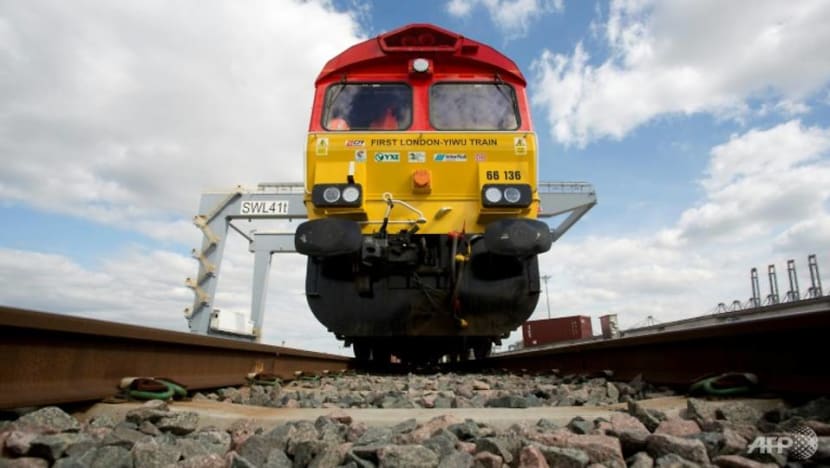 While rail will never replace ocean freight, it might lose market share in the transport of high-value goods as ocean freight may be increasingly restricted to price sensitive commodities such as everyday clothing sold in large discount departmental stores.
As the BRI network becomes more efficient, the need and commercial viability for larger container ships will diminish as the emphasis on regular and speedier deliveries grows with the consumer world moving towards fulfilling "instant gratification" enabled by improved IoT and technology. 
With quicker delivery times afforded by tighter rail-shipping pairing, there would be less need to ship large quantities in one go.
We may also bear witness to greater vertical integration of logistics chains as more shipping companies buy into ports and logistics providers. 
Logistics providers, using integrated IT platforms, can now offer a more comprehensive service by organising all activities in the logistics chain, from customs clearing, to transport to the factory – allowing for manufacturers to deal with one logistics provider rather than a plethora of shipping agents and port authorities.

Traditional silos of freight forwarding, shipping and logistics will soon fall under a single umbrella that provides customers a simple end-to-end solution for continuous supply chain needs. 
German company DB Schenker, a partner in China's BRI, now offers an integrated delivery of automotive parts from Chongqing to Europe through sea, rail and road. 
The company also launched the first Asia-Europe perishables logistics chain this year, with the first train moving 11 refrigerator containers of fresh produce from Chengdu to Moscow in 15 days.

Shipping is being reshaped as ports are paired with rail networks requiring maritime economies, like Singapore, to look at how best to manage this new development.
This will include reviewing the size and type vessels required, matched with portside operations and capacities. After all why build port infrastructure to accommodate 20,000 TEU vessels when supporting systems can only handle 6,000 TEU a day?
What is certain is that with China's BRI dreams taking off, the future of global logistics and shipping will look very different in one to two decades and economies that don't adapt to this new paradigm up will fall behind.
Andre Wheeler is chief executive of Asia Pacific Connex, and has 20 years of international business experience in the US and Asia-Pacific.