Commentary: Absconding CEOs show how corporate governance gaps can be better plugged
Singapore companies have a strong reputation for good corporate governance standards, but even the best-built houses require regular maintenance, says ISCA member Victor Lai.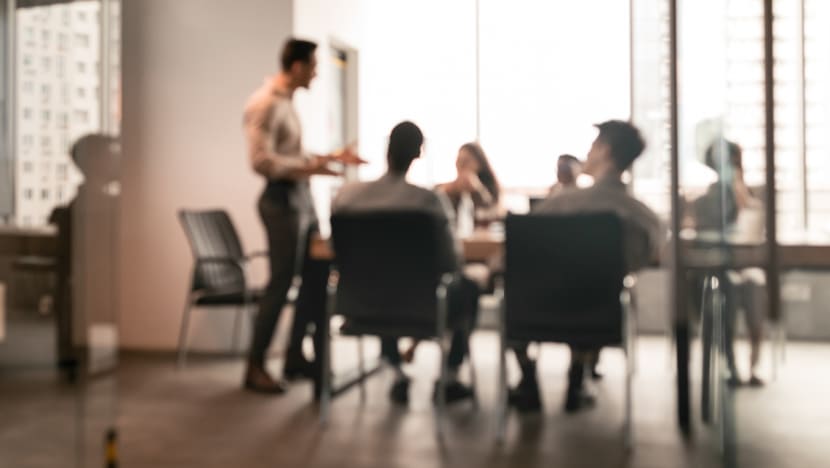 SINGAPORE: Absconding with a chest of money to a tropical island for carefree days sipping pina coladas by the beach is a common movie trope. Yet, disappearing from the face of the earth is no easy feat, even with a chest of money. Nevertheless, it does happen - even in Singapore - at least until the law catches up with the absconder.
Take for example the recent high-profile case of former Apple reseller Epicentre Holdings, whose CEO is still at large. In a special audit report on Catalist-listed Epicentre, it was said that Kenneth Lim, who is also the chairman, had arranged for loans with various external parties, some of which bore Epicentre's stamp.
However, these loans were neither received nor recorded by the company. Almost S$28 million of such loans were highlighted in the report.
The plot thickened when Epicentre announced that Lim had been uncontactable since May 2019, and his whereabouts were unknown.
A Catalist-listed entity like Epicentre is subject to Catalist Rules and the obligations arising from the Code of Corporate Governance. Part of the intrigue of cases such as Epicentre's is the manner in which such malfeasance escaped the safety net of dutiful regulatory reporting, which should have uncovered such financial irregularities.
There is also the case of Singapore-based Three Arrows Capital, a once high-flying hedge fund whose collapse bankrupted creditors and caused massive financial distress to investors. Reports have said Three Arrows Capital owes its creditors US$2.8 billion (S$3.9 billion).
According to court documents filed in early July, the whereabouts of co-founders Zhu Su and Kyle Davies were unknown, and they were "rumoured to have left Singapore". After weeks of hiding, the founders told Bloomberg in a telephone interview in late July that they went into hiding because of death threats. Zhu Su reportedly reappeared in Thailand on Aug 19 to deliver an affidavit in person.
THE MAIN PLAYERS IN EFFECTIVE CORPORATE GOVERNANCE
Often, the problem arises from the assumption that corporate governance structures in the organisation are functioning effectively and collectively. Hence, the cracks are only noticed when the structures fall apart. We must understand the fundamental building blocks of corporate governance to prevent such cracks from forming.  
The four main players required for effective corporate governance are the audit committee of the board of directors, executive management, internal auditors, and external auditors. Together, they establish an ecosystem of controls within companies.
The heart and fail-safe of this ecosystem are strong leaders. They are needed to ensure that processes and structures are properly directed and managed. To do so, these office holders must possess in-depth finance knowledge and expertise, and a firm commitment to ethics.
CORPORATE GOVERNANCE GAPS TO BE ADDRESSED
Nevertheless, staying informed and vigilant is also key when it comes to corporate governance. For instance, the special audit uncovered that certain amounts of loans Epicentre took up were not recorded in the group's accounting system. Nor were they reflected in the banking records.
It was reported that Epicentre's CEO received S$1.2 million from Epicentre Entities as a repayment of loans that he allegedly made to them. However, only S$200,000 of the purported loans were directly from the CEO.
It would appear that the company's processes and structures were intact since its internal mandates required the approval of the board of directors for loans more than or equal to S$500,000. Yet, reports indicate that three loans totalling S$2.69 million were apparently not approved in accordance with the approval requirements.
AUDIT COMMITTEE – THE EYES AND EARS WITHIN THE BUSINESS
In regulated entities, the audit committee is charged with the governance responsibility of ensuring the integrity of financial statements and announcements. It must assess and challenge, where necessary, the accuracy, completeness and consistency of financial reports (including interim reports) before they are made public. They are the eyes and ears that ensure a business's corporate governance structure is intact.
To function effectively, the audit committee relies on assurance provided by the executive management that the financial records are properly maintained. Hence, the audit committee is expected to apply enhanced vigilance when the board chairman is also the CEO.
A common gap that needs to be addressed is the need to deepen the extent of the audit committee's involvement in the company's critical transactions, and the level of detailed information provided to the audit committee for review.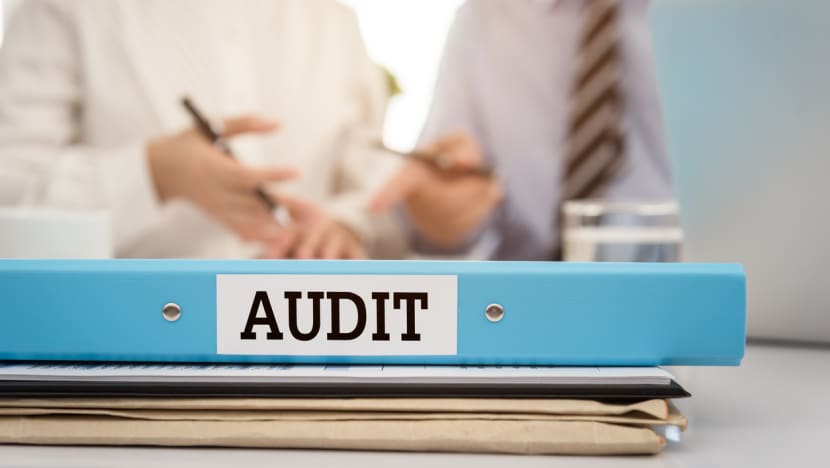 It is not rocket science, but a significant level of judgment is required by the audit committee, which comprises a majority of independent directors, to address the fundamental issue of "how much questioning do I need to do" to ensure that their regulatory and statutory obligations as directors have been dutifully discharged.
Some of the key themes highlighted in the special audit report are cautionary for any company; all companies should be on the lookout for such gaps. This includes requirements for companies to announce information on loan agreements, including the breach of any terms, which may impact the company's operations; interested person transactions; and information on material contracts involving the interests of the CEO, each director or controlling shareholder.
EVEN THE BEST-BUILT HOUSES REQUIRE REGULAR MAINTENANCE
Singapore companies have a strong reputation for good corporate governance standards, but even the best-built houses require regular maintenance. 
To ensure that businesses continue to maintain high corporate governance standards, the four players in effective corporate governance must function well and in unison with qualified and ethical business leaders. Corporate boards must be committed to enhancing board effectiveness beyond the surface of compliance and push executive management towards higher standards of financial and risk reporting.
Despite that, there are some among us who still think that all this maintenance work sounds too expensive, but that usually changes when they receive the bill for corporate governance lapses. 
Victor Lai is a member of the Corporate Governance and Risk Management Committee at the Institute of Singapore Chartered Accountants (ISCA) and Principal Consultant of CitadelCorp.