commentary Commentary
Commentary: Budget 2017 and the carbon tax lays the groundwork for climate leadership
The move to introduce a carbon tax highlights the leadership role that Singapore can play in addressing climate change.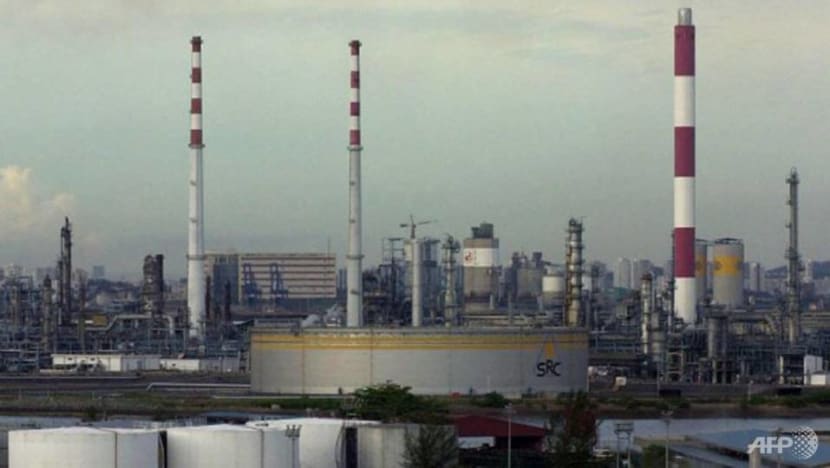 SINGAPORE: It was a bold move.
Apart from announcements aimed at further nudging the Singapore economy along the route of transformation, one that stood out was Finance Minister Heng Swee Keat's signal that from 2019, Singapore will join the ranks of many other jurisdictions around the world with a carbon tax.
The main target of the tax: Some 30 to 40 large, upstream "direct emitters" which will include power stations, but naturally also other mega-emitters in the manufacturing sector, especially refining and petrochemicals.
At a time of lingering global and domestic economic uncertainty, it was a move that stood in contrast with the slew of initiatives that came with greater Government spending. In its boldness, it can set the stage for Singapore to now more confidently take a leading role at the forefront of the international fight against climate change.
SETTING THE CONTEXT
Just why was it so significant?
Singapore is what we have called ourselves "alternative energy disadvantaged". Put simply, we import just about all of our energy needs and have little option in non-fossil fuel alternatives. To reduce greenhouse gas (GHG) emissions, this resource-limited city state has simply had to use what it needs as efficiently as it can; in other words, it has to be energy efficient.
This is precisely why in its international commitment enshrined in the Paris Agreement, Singapore's efforts were primarily spelt out as a function of efficiency in reducing our emissions intensity, or GHG emissions per dollar GDP. By 2030, Singapore has committed to reducing emissions intensity by 36 per cent from 2005 levels.
Simply improving on energy efficiency, however, was never going to be enough. Prime Minister Lee Hsien Loong said as much in 2010: "… You must price the carbon. That is a fact you cannot run away from. And the energy prices when you tax the carbon will take into account not just the price of extracting and producing the fuel or the electricity, but also the social cost of the carbon emissions."
It has taken seven years, but as the next step in ensuring that we use energy and reduce GHG emissions even more effectively, the carbon tax has at last landed.
For a country that depends as much as we do on energy-intensive industries, this is no small matter. Context is important.
First, Singapore has already done much in power generation, initially switching from fuel oil to natural gas, to the situation now where some 95 per cent of our electricity is generated from the far cleaner fossil fuel.
Second, another large emitting sector is in chemicals and refining, and let's not forget that it contributes to about 25 per cent of Singapore's manufacturing output by value. The economy depends on it.
Third, since being enacted in 2012, indications are that the Government is already looking into amending the Energy Conservation Act to further drive efficiency in industrial energy use among the biggest emitters.
The signs are clear. Singapore is ready and able to do more.
WHY EVEN MORE CAN BE DONE
The carbon tax will therefore have an important signalling effect to global and domestic audiences, of our seriousness in tackling climate change. But there are many other reasons why Singapore can be even more confident as we look ahead, in taking a stronger climate leadership position.
First, many of the big oil companies are already generally supportive of a carbon price. And many of them are here in Singapore. Many of the other major emitters are also going to be at the forefront of technology. For those which are not, moves such as the strengthening of the Energy Conservation Act will be crucial.

The key will now be in working even more closely with all major emitters, to ensure that both sides work on new research, new technology and new systems that discourage old high-emitting habits, and ultimately seed and embed ground-breaking green technologies in Singapore.
Second, the Smart Nation initiative provides a ready-made opportunity for Singapore to take a quantum leap ahead in green technology. A Smart Nation is a green nation, and many of the yet-to-be-found digital advances in urban management will lie in areas of energy efficiency and even emissions reduction.
Third, Singapore has already been driven to act not only in mitigating the effects of climate change, but in adapting to it. We are at the forefront of technology. Changi Airport's new Terminal 5 will already be built about 5.5 metres above average sea level and more is being done to protect our shorelines. It's no joke, but talk of floating roads, bridges and cities is already part of the international discussion in adaptation. There is no other country that has the capacity and the need to act in equal measure. Singapore can take a leading position here.
Fourth, cities and urban policy are where the action will be at when it comes to climate action. Cities are where emissions may originate, from consumption to transport and buildings. But they are also where technology, Government and innovation lie. Yes, Singapore has the disadvantage of being a city-state without the hinterland of other larger countries on which to site more carbon-intensive activities. But Singapore is also a country with the dexterity of a city, and a city with the resources and long-term imperatives of a country.
As it stands, the international environment is crying out for climate leadership. Long-held as the front-runners in environmental policy, Europe is likely to be preoccupied and distracted. The United States as well, is in the throes of a worrying climate-sceptic funk. Ironically, what's left is for China to take up the mantle. There is no reason why Singapore cannot also do so in specific areas like energy efficiency and green buildings.
WHAT NEXT?
Besides the move on a carbon tax, Budget 2017 was also one that saw bold moves from the Government in announcing a 30 per cent hike in water prices, and a new volume-based duty of $0.10 per litre on more pollutive diesel. Seen in totality, there is no doubt that the Budget was one meant to stake a strong position on sustainability.
There will be push-back. There will be fears that the costs of being green may be passed on to consumers. This will have to be continually monitored and addressed.
There will be fears that higher costs may erode Singapore's economic competitiveness. Here, the key is in ensuring that our economy is one that takes full advantage of the many opportunities that have been outlined above.

Green growth may be a cliché, but it is one that is fully aligned with our future economy.
Jaime Ho is Chief Editor of Digital News at Channel NewsAsia.
Editor's Note: About 95 per cent of Singapore's electricity is now generated using natural gas. This commentary has been updated to reflect these latest figures.