commentary Commentary
Commentary: How to step off the career treadmill
Take time to think about what you want out of your career, says a career adviser from the National University of Singapore's Centre for Future-ready Graduates.
SINGAPORE: How often do you wish you didn't have to go to work, and drag yourself out of bed in the morning already counting down the hours till you can get off? 
Perhaps you find your job uninspiring or lacking meaning. Or maybe you are fed up with your boss who doesn't seem to appreciate you. Or perhaps you question your company's values.  
Nevertheless, like a hamster on a running wheel, you continue to pound the work treadmill, moving constantly but never getting anywhere.
When was the last time you took pause to ask yourself: Am I happy doing what I do?  Does my work match who I am and what I stand for? What other options are there?    
Indeed, many of us spend so much of our time fighting fires – the pressing work deadlines, the office politics – that we put reflecting on our careers to the backburner. Our excuse: We have no time. 
Some of us are aware that we are unhappy in our jobs, but are unsure what would make us happier. Our excuse for inertia: We don't know what we want.
A few of us know what we want but fear that we lack the requisite skills. Our excuse for inaction: We don't have what it takes.  
As such, many of us continue chugging along in jobs or work environments that don't really agree with us – a lamentable phenomenon given that many of us spend more time on our careers than on family, food and sleep combined. 
BREAKING OUT
So how do we break out of the work rut and find greater joy in our careers?
One easy way to start is through using career profiling tools which can help you better understand yourself and the careers more suited to you. These tools can assess your "career fitness", or what work makes you feel capable and happy in a matter of minutes, voiding your excuse of "no time". 
A quick Google search will turn up a plethora of tools, some which target more specific aspects of the work self and some which address the more general aspects such as personality.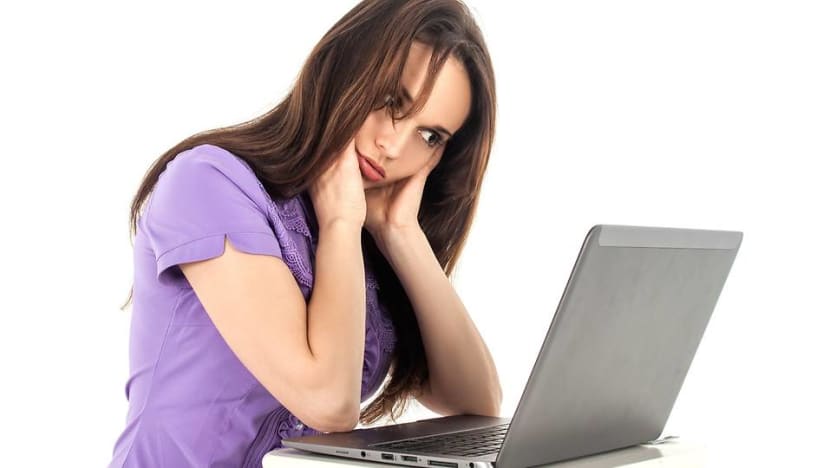 GO BEYOND PERSONALITY TYPE
Chances are you've taken a personality test of sorts that classifies you into a particular type and recommends suitable careers based on this. However, when using such tools, keep in mind that there is enough scope within each occupation to allow for a range of personalities.
For example, although extraversion might appear a requisite quality for success in many industries, this hasn't stopped introverts like Bill Gates and Warren Buffett from becoming some of the most successful business leaders.  
Of course, personality matters in job fit, but also consider your career interests. Do you like to work with people? Or do you prefer tinkering with machines or computers? Or perhaps you thrive on creativity? 
The idea is to find work that maps onto your career interests, so that you are likely to stay longer, feel happier and be more successful. For instance, if you prefer working with people to data, you might derive satisfaction in positions helping others rather than creating pivot tables using Excel. 
STAY CLOSE TO YOUR VALUES
Whenever you reflect on your career, be it evaluating a switch or just taking stock of where you are, go back to what is truly important to you.
I think most of us have a sense of what our core values are. It's just that maybe we don't spend enough time reflecting and assessing if they are aligned with our work environments. 
Or perhaps we feel compelled to live out the values of our loved ones – our parents who want us to be in high-status jobs, or our partners who want us to be in stable 9-to-5 jobs. Yet living out others' expectations can be confusing, and at times, painful, if we are not conscious of the reasons why we do what we do. 
To understand your work values, ask yourself: Is high income or status important for you? Or is job stability or work-life balance more critical? Do you care about helping others or making a difference to society? What are your long-term career goals – to advance, to grow, or to lead?
Your values are a compass that can guide you out of the dark and into the light. For example, if you care deeply about contributing to society, you may be unhappy in a job that focuses on profit and may be happier in the public service or non-profit sector.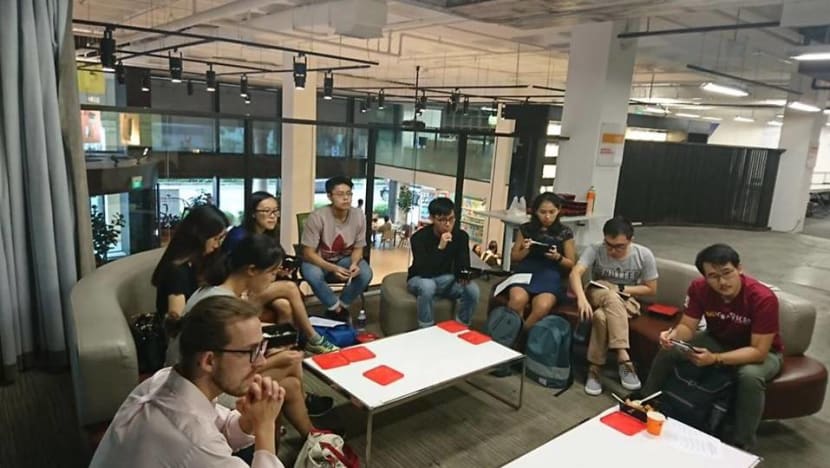 BUILD A STRONG CORE OF TRANSFERABLE SKILLS
Although understanding your values and interests gives you a clearer idea of what you want, you will also need to have what it takes.
To be agile and mobile, you need to build a strong core of transferable skills - skills relevant across jobs and to many employers. Start viewing your career journey as a lattice rather than a ladder and be open to non-vertical moves that could help you build a unique combination of skills. 
Strengthening your core of transferable skills is particularly important in this day, where disruption is the norm, with old jobs being destroyed and new jobs being created on a massive scale.
Examples of such skills include literacy, numerical and analytical skills, as well as personal and interpersonal skills.
Reflect on what you are already strong in presently, how they can take you forward and what new skills you must hone to strengthen your value proposition. 
We all have moments when we feel like we are in a career rut and question whether we are in the right job or field. Sometimes this creeps up on us slowly, sometimes it comes as a shock in the form of a retrenchment. Don't wait until you are out of breath in your career before you break out of the rut. 
Instead, start reflecting early and often, taking advantage of career profiling tools as a quick way to understand yourself better. There is no crystal ball to guide you to guaranteed career success, but you can read up, dig deep and adopt the insights that make sense to you. 
At the same time, continue to invest time and energy in building up skills that are valuable across industries, and will help you pivot from your current position to the next. For those of us with a S$500 SkillsFuture ang pow given by our government, we simply have no excuse not to start. 
Dr Ann-Marie Lew is a career advisor and clinical psychologist at the Centre for Future-ready Graduates at the National University of Singapore.
This is the fifth commentary in Channel NewsAsia's series with the NUS Centre for Future-ready Graduates on achieving career success.
Read the first commentary on whether work-life balance is as elusive as most people make it out to be.
Read the second commentary on why networking is not a dirty word but a necessary skill.
Read the third commentary on why multitasking is a productivity killer. 

Read the fourth commentary on why career resilience is more than just bouncing back.