commentary Commentary
Commentary: As reality dawns on consumers, time to question if private-hire cars advance our car-lite drive
The best way to approach promotional fares is to enjoy it while it lasts and not be unduly disappointed or alarmed when the situation normalises, says Channel NewsAsia's Bharati Jagdish.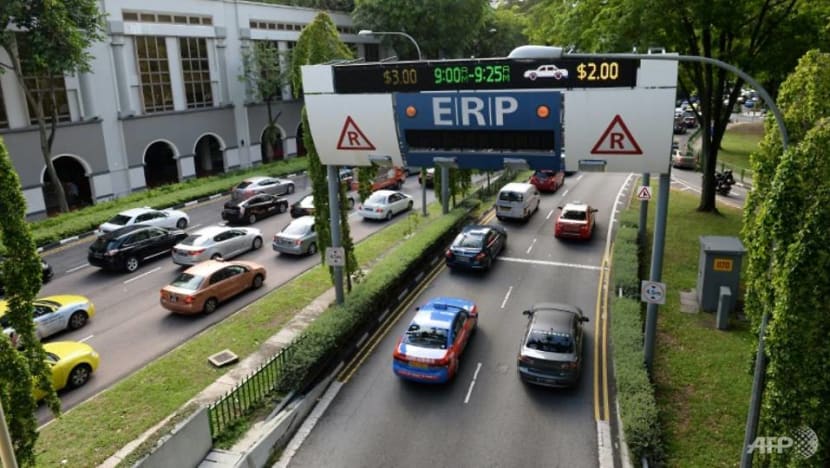 SINGAPORE: Consumers have been given a shot of reality.
Especially since Grab's announcement in March of a takeover of Uber, its American rival's operations in Southeast Asia, more and more are reporting fewer promotional codes and discounted fares on bookings from the ride-hailing giant.
Even as Grab explains that perks such as shopping gift cards and frequent flyer miles through GrabRewards have replaced the good old promotional codes, many are starting to realise that analysts' warnings in the last few months were warranted.

Several had said that discerning consumers should have figured out that the perks would not last forever as they did not make for a sustainable business model.
The discounts are merely a strategy many industry disruptors use to acquire a larger market share.
While some consumers only began to worry about monopolistic prices after Uber announced its intention to exit the Singapore market, Nitin Pangarkar, Associate Professor in the Department of Strategy and Policy at the National University of Singapore (NUS) Business School pointed out that with or without the Uber-Grab merger, "the discounting was bound to stop at some point in time, probably as early as next year, because of Uber's planned IPO."

If you think about it, fares are not really rising. They are now just being set at levels they should have been in the first place.

Putting aside the issue of discounting, he said "we should not be unduly alarmed about the loss of consumer welfare because of high prices for the simple reason that there is a cap on how much the "new Grab" can raise prices, especially in Singapore."

READ: Nitin Pangarkar's commentary on Grab-Uber's merger.
READ: A commentary on what can be done to ensure Grab's service standards remain high.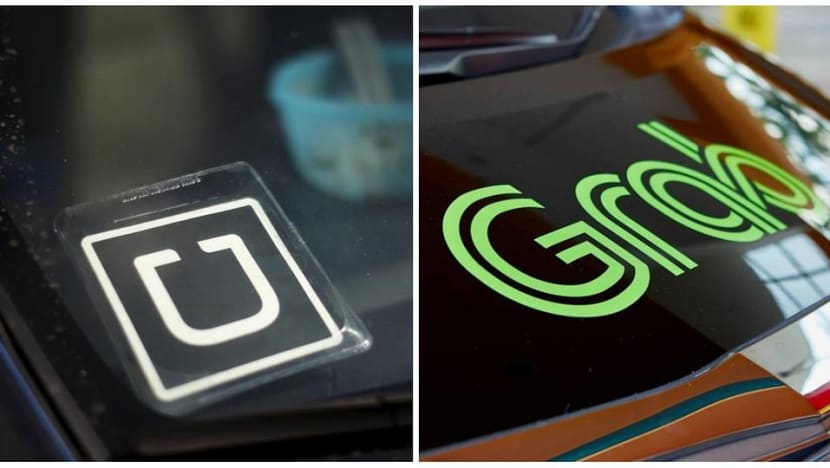 Also, as many others have pointed out, there are several alternatives to private-hire cars in our transportation ecosystem.
Consumers could very well switch to taxis, trains and buses in the face of monopolistic prices.

ANOTHER CYCLE OF DISCOUNTS

However, since then several new players have entered the private-hire car service market.
Ryde and Jugnoo have made their debuts.
More are due to enter soon including local startup Filo and possibly, Indonesia's Go-Jek.

It is highly likely that we will see another round of promotional fares and other measures from these players aimed at expanding market share.
But again, analysts warn we should not become accustomed to this state of affairs.
Perhaps the best way to process this is to enjoy it while it lasts and not be unduly disappointed or alarmed when the situation normalises.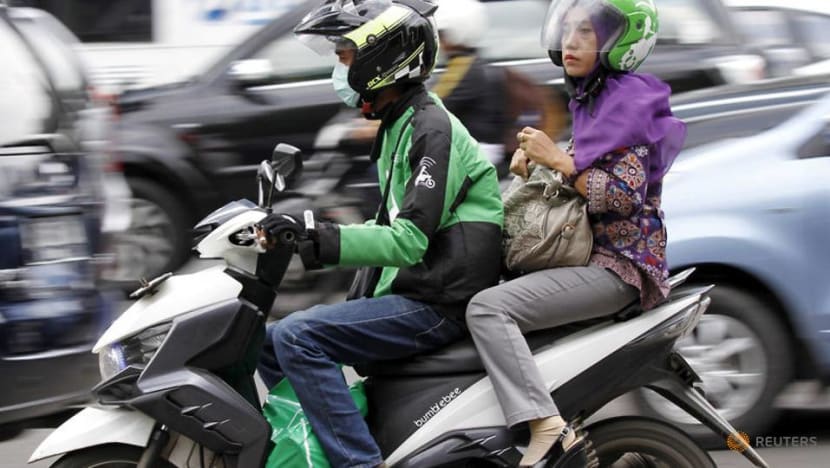 Others say for as long as ride-hailing service providers are keen on entering the market even as some leave, we can be assured of cycle-after-cycle of perks for both riders and drivers as the market remains in flux at least in the short-term.
We should note that several players who entered the market in 2013 and 2014, exited by 2016.
Clearly this has not dampened other players' desire to enter the market.

In a recent episode of Channel NewsAsia's podcast, The Pulse, executive adviser to the National Taxi Association and the National Private Hire Vehicles Association (NPHVA) said we can expect this to carry on and it is not possible at this point to fathom if the market will ever stabilise. 
He also pointed out that newcomers to the scene may end up offering a suite of services including concierge services which would include things such as queueing up to buy you bak kwa during Chinese New Year and delivering it to your home.

THE LARGER TRANSPORT ECOSYSTEM

But while private-hire cars services have been lauded in many quarters as a welcome panacea to the numerous difficulties consumers experienced with taxi services in the past, it is worth considering how such services fit into the larger transportation ecosystem.

First of all, there are some indications that the state of flux is off-putting to drivers.

ComfortDelGro Taxi announced on Monday (May 7) that it is set to add 200 new hybrid Hyundai Ioniqs to its fleet, bringing it close to 13,000.

ComfortDelGro Taxi CEO, Mr Ang Wei Neng, said: "We have seen things settle down lately with more drivers switching from private-hire cars as they find driving taxis relatively more stable."

However, those who see driving for such services as a part-time job or a way to at least partially finance their own cars might see things differently.

LOW FARES THWART SINGAPORE'S CAR-LITE VISION
At the same time, we should consider whether car-sharing services such as private-hire cars are furthering or thwarting Singapore's car-lite vision.

Observers point out that the roads seem more congested with the proliferation of private-hire cars.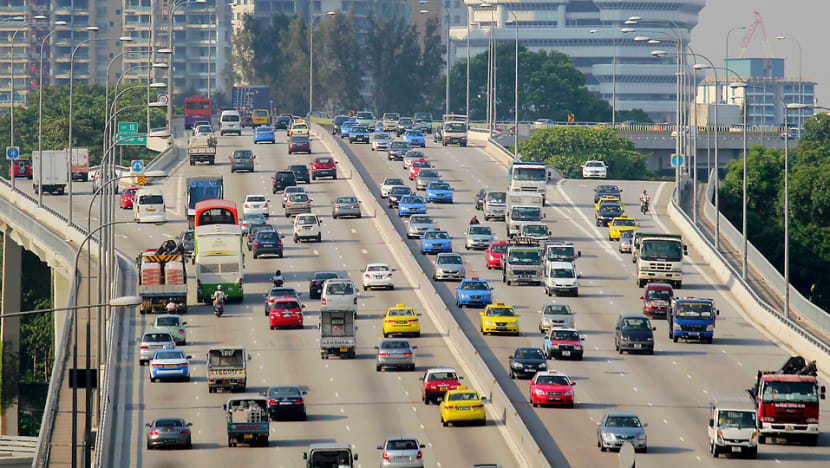 Several studies in the US have shown that while policymakers think that private-hire car trips have the effect of reducing trips by private passenger cars, it may very well be that low promotional fares are merely inducing demand from commuters who would otherwise have taken the train or bus.
It's quite common also for those who might have walked or taken a feeder bus service on the last-mile of their journey to now use a private-hire car service instead.
Studies in the US of such services have shown similar findings.
One by researchers at Northeastern University in Boston found greater congestion, and commuters who are now opting for a cheap private-hire car ride instead of walking, cycling or using public transport.
Researchers at the University of California, Davis found an increase in the number of miles driven in and around cities including New York, Washington, Boston and Seattle.
MORE REGULATIONS IN ORDER?
If we are to forge ahead towards a car-lite Singapore, perhaps more regulations are in order.
In his addenda to the President's address this week, Transport Minister Khaw Boon Wan said the authorities are "reviewing the regulatory framework to license the private-hire car (PHC) industry. We aim to keep the PHC and taxi industries open and contestable, and protect the interests of commuters and drivers".
Analysts have pointed out that private-hire car companies enjoy a lower-cost regime largely because of their business models and there is no cap to their fleet size.
How exactly such services can be regulated to keep the market contestable and to also advance our move towards a car-lite Singapore remains to be seen.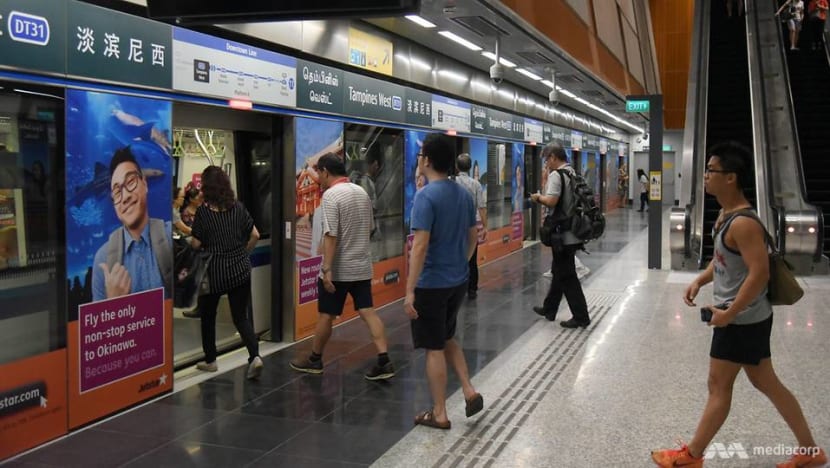 Experts need to look into how such services can target the demand for privately-owned cars more directly.
ALTERNATIVES NEED TO BE ATTRACTIVE
In the meantime, let's remember that the Land Transport Authority's target is to to expand the rail network to about 360km by 2030.
With this, eight in 10 households will live within 10 minutes of a train station.

As long as the train and bus services are accessible, reliable and efficient, "car-lite" can indeed be achieved.
But if private-hire services continue to remain artificially cheap, commuters might opt for them instead.

The authorities might very well have to reconsider how new services fit into the ecosystem not just for commuters' convenience but whether they further Singapore's larger goals.

Bharati Jagdish is the host of Channel NewsAsia Digital News' hard-hitting On The Record, a weekly interview with thought leaders across Singapore, and The Pulse, Channel NewsAsia's weekly podcast that discusses the hottest issues of the week.