commentary Commentary
Commentary: Crazy Rich Asians should stir reflection on what wealth to bestow our kids
The movie adapted from Kevin Kwan's best-selling book displays lavish lifestyles but should urge us to think about the legacy we want to leave our children with, says a mother of three.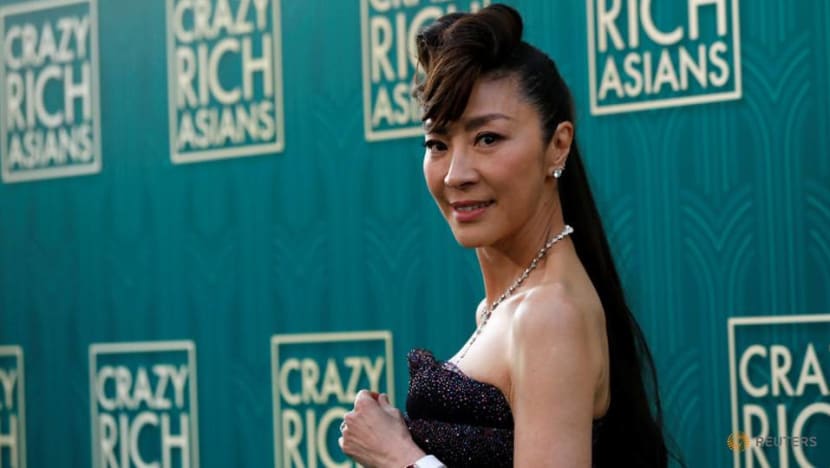 Warning: Movie spoilers ahead.

SINGAPORE: Crazy Rich Asians may be about the lavish lifestyles of the uber rich, but it's also about love, family ties and leaving a legacy for our children.

Watching the movie prompted me to think, what sort of "wealth" do I want to leave my kids? What are the keys to true happiness and sustainable joy?

Is it found in material comforts?

Is it in academic success and pushing them to achieve their full potential?

Is it in fuelling their passions and talents?

All these are good things, but is that all there is to lasting, true riches?

HAVING A STRONG IDENTITY

I think the answer can partly be found in the character of Rachel Chu who comes from a working-class background and was raised single-handedly by her mother, an illustrious woman. Rachel grew up under her wing and now earns a respectable living as an economics professor.

Rachel is filial, has a strong mind of her own, and is unfazed by how wealthy or poor her boyfriend is, that is, until she finds out that he's the heir apparent to a huge global empire and their relationship comes under strain from his family's scrutiny.

She is intelligent, well-mannered and able to carry herself in tricky social situations. But what stands out is her character; although she has the choice to marry Nick, she turns him down as she did not want to drive a wedge between him and his family, for whom her social background becomes a bone of contention.

Rachel shows true riches lies in knowing where we came from. In spite of her challenging background, she is not lured by the prospect of marrying into riches. Instead she walks away confident in her decision to stay true to herself.

Most of us are not born with silver spoons in our mouths. Our parents worked hard to put us through schools and universities. We in turn work hard to support our families.

I was raised by my nanny when I was young. She raised two kids on her own as her husband left her. Although she has since passed on, I remember her tenacity and determination, and how she struggled and overcame through sheer hard work and grit.

Knowing our parents' and forefathers' stories of hardship enables us to see what we have today with gratitude rather than entitlement.  

But why are today's kids so prone to entitlement?

Perhaps the recent years of peace and prosperity that we've enjoyed have caused us to lose that sense of struggle and drive – a theme that was stronger in earlier generations. Perhaps we are over-protecting our children from challenges.

Having a strong sense of self will also enable our children to make decisions that are aligned to their values rather than be swayed by the wind, making it a key to true success.

How do we help our kids have a firm sense of identity? By telling them stories of our own struggles and overcoming challenges, and not allowing them to forget that we are where we are because of grit.

ENDURING VALUES

The second key to wealth I hope to leave behind is values.

After ending her relationship with Nick, Rachel meets with Eleanor, Nick's domineering mother, over a mahjong session. Although Rachel has the winning tile, she discards it, leading to Eleanor's win.

Rachel then reveals her winning hand, along with the news that Nick is willing to forego his inheritance and family just to be with her. While Eleanor has dealt with Rachel cruelly, Rachel reciprocates with grace, not vengeance.

If we as parents model values such as kindness, respect and resilience, our children may learn character, gain a sense of identity and build a strong foundation from which to explore the world.

Do we respond kindly when our neighbour accidentally scratches our car?

Do we empathise and support our kids in times of failure, such as when our child comes home with his first F grade?

Do we intentionally talk about and practise kindness and respect as a family?

In her book Unselfie: Why Empathetic Kids Succeed in our All-About-Me World, Michele Borba argues that we need to "weave kindness back into our hurried lives." She writes: 
(Practising) kindness increases children's pro-social behaviors as well as their happiness, self-esteem, gratitude, popularity, health, and resilience.

KEEPING THE RELATIONSHIP FIRST

It is apparent in the movie that Rachel's strength comes from her relationship with her mother. When Rachel trumps Eleanor at the mahjong table, she walks away hand-in-hand with her mum.

The last key to true riches I hope to pass on to my kids is a strong and enduring parent-child relationship.

Winston Churchill famously said: 
We make a living by what we get. We make a life by what we give.

True wealth is not about getting everything we desire in the world. Sometimes it entails giving away a part of ourselves and learning to step aside. It's about understanding that when we strive to win something small, we end up sacrificing something bigger that might be more important.

I hope that my children will remember me for the love I lavished upon them, the values I taught and showed them, and the stories of my success and failures, rather than for the way I pushed them to achieve academically or in other domains.
By protecting our relationships and living out our values as a family, we are investing in our children's character, which is a legacy worth its weight in gold, perhaps even more far-reaching than a hefty trust fund.

June Yong is a mother of three, an educational therapist and owner of Mama Wear Papa Shirt, a blog that discusses parenting and education in Singapore.