Commentary: Don't dismiss the fury over Fukushima's water
To build the clean energy sector the world needs, nuclear power advocates must sway public opinion their way. Just crashing through won't cut it, says Bloomberg Opinion's David Fickling.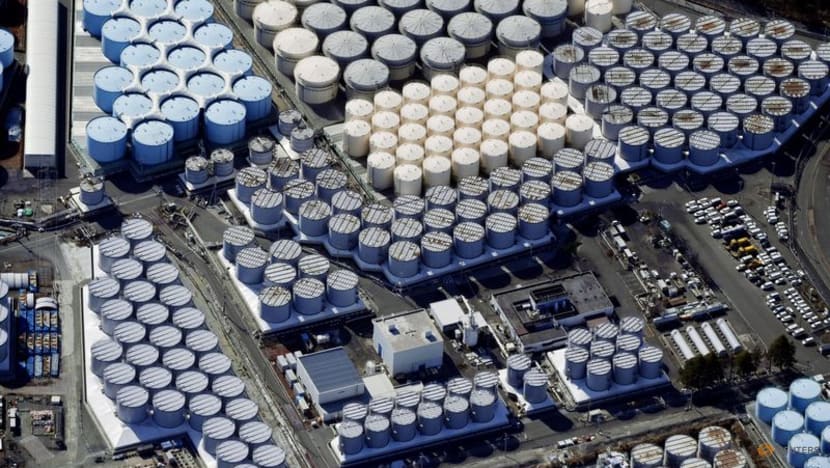 SYDNEY: More than 12 years after the disaster that closed Japan's Fukushima Daiichi nuclear power plant, the country will soon dispose of one of the most enduring legacies of the disaster.
Some 1.3 million metric tonnes of water, most of it used to cool the radioactive material at the core of the plant, will be filtered and cleaned up before being pumped slowly to sea once a 1km pipe is completed in the coming weeks. 
It may take decades to trickle out the water at a pace slow enough to keep radioactive concentrations at sufficiently low levels - but that hasn't prevented bitter opposition from some of Japan's Pacific neighbours.
"Continuing with ocean discharge plans at this time is simply inconceivable," Henry Puna, secretary general of the Pacific Islands Forum intergovernmental group, wrote earlier this year. "I fear that, if left unchecked, the region will once again be headed towards a major nuclear contamination disaster at the hands of others". 
China has also condemned the plan, while South Korean nuclear experts will be doing their own monitoring of radiation levels.
FEARS ARE UNCALLED FOR
These widespread fears are spurious. There's zero risk to human life from releasing Fukushima's contaminated water at sea under the plan proposed by Tokyo Electric Power Company (TEPCO). Drinking a glass of it directly from the outflow pipe would expose you to about as much radiation (from trace quantities of the hydrogen isotope tritium) as you'd get from eating a dozen bananas.
Once further diluted in the vast waters of the Pacific, the radioactivity decreases to homoeopathic levels. The 1.3 million metric tonnes of water that TEPCO needs to get rid of sounds like a lot - but the Pacific Ocean holds roughly 500 billion times that amount.
EMPATHY ON JAPAN'S PART
At the same time, Japan of all countries should be empathetic in dealing with the sometimes irrational opposition that nuclear energy can generate.
For decades, US nuclear submarines and aircraft carriers visiting local ports had to give authorities 24 hours' notice so that geiger checks could be carried out - despite more than 1,000 dockings passing without incident. 
A 20-minute unapproved arrival in 2001 prompted the country's foreign minister to temporarily call off such visits. In the 1960s, even agreed visits often prompted thousands of demonstrators to turn out.
That unique political environment is inseparable from the fact that Japan is the only nation that has had atomic weapons used against it. You would have expected the nation that razed Hiroshima and Nagasaki to be a little accommodating of local sentiments on this issue. 
Even so, the US' observance of the radiological theatre around ship visits was a potent example that, in diplomacy, listening and pragmatism are usually more important than being right.
Pacific nations have a similar history. Though no country has suffered the death toll that Japan endured from nuclear weapons, the dozens of bombs tested in the Marshall Islands released energy about 5,000 times greater than that of those dropped on Japan. It left a grim legacy of cancers and birth defects.
Most Pacific nations became independent from their former colonial powers in the late 1970s and early 1980s, at a time when both the US and Japan were looking to the region's vast spaces as a dump for radioactive waste. Fighting against those policies and establishing a nuclear-free zone south of the equator was a foundational event for many young nations, quite as much as pacifism was in post-war Japan.
Some circumspection earlier in the process might have paid off. It took China's aggressive diplomacy in the region before Japan, the US and Australia started to reverse decades of neglect and began making serious attempts to woo and listen to Pacific island governments. 
As recently as 2015, then-prime minister Shinzo Abe told a delegation of island leaders meeting some 40km from the Fukushima plant "to support Japan's effort without being misled by rumours".
That sort of scolding response was thankfully absent in his successor Fumio Kishida's summit on the sidelines of the Group of Seven meeting earlier this month with Prime Minister Mark Brown of the Cook Islands. Pacific leaders, in turn, appear to have been mollified by the greater transparency and dialogue.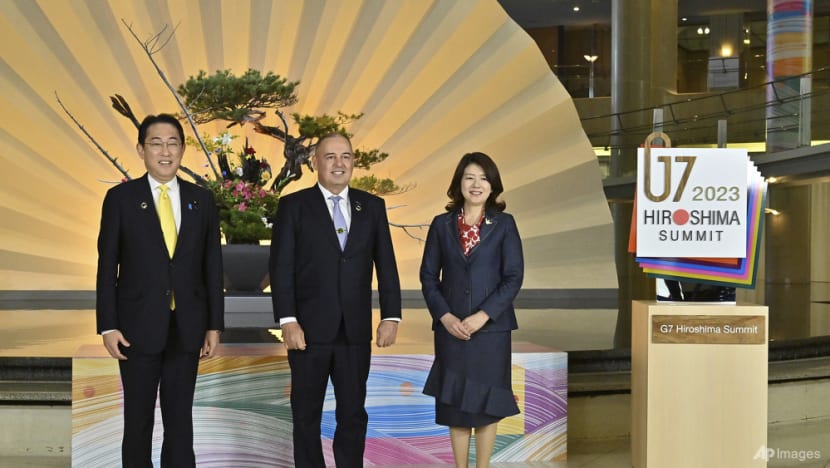 REGULATION MATTERS TOO
There's a lesson here for nuclear advocates, too. It's common now for supporters of an enhanced role for nuclear energy to dismiss the safety regulation around atomic plants as an unnecessary and costly imposition that must be swept away, sparking a renaissance of atomic power. 
That's an unrealistic and ultimately counterproductive ambition. Every form of major infrastructure has to deal with public opinion, and in a democracy you don't get to rule whether your opponents' arguments are valid enough. 
That's a problem for renewables as much as nuclear. Europe closed nine factories for wind turbine parts between 2018 and 2022, according to Bloomberg, as demand slumped in a region that has effectively outlawed onshore wind farms from swathes of its territory.
Still, the solution isn't to gripe about the injustice of it, but to work with the regulation we have and seek changes where we can to build the clean energy the 21st century needs. If Japan's problems with the Pacific serve to reinforce this lesson, that's no bad thing.
LISTEN - The Climate Conversations: In the race for cleaner energies, is nuclear power really part of the climate change mix?