Commentary: Young Singapore investors are still keen on cryptos despite crash. Here's how we can help them
The implosion of FTX and plummeting prices of cryptocurrencies such as Bitcoin have been costly lessons for retail investors. What is the best way to protect investors from getting in over their heads? Richard Hartung weighs in.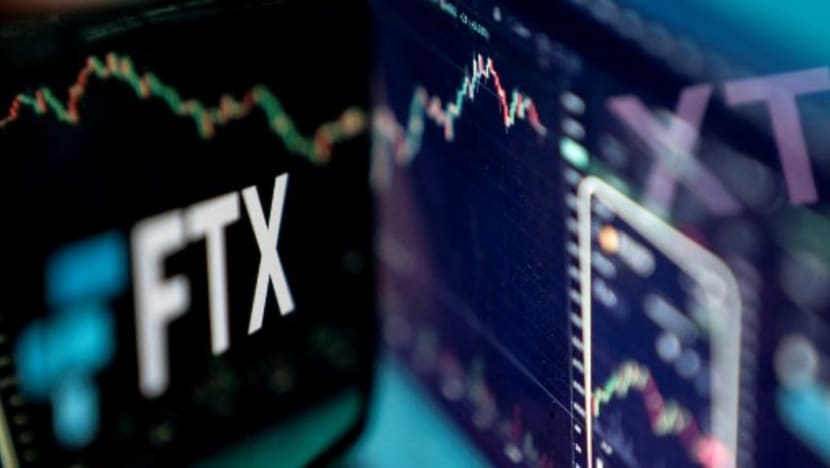 SINGAPORE: For years now, policymakers have warned about the risks of retail investors putting their money in the highly volatile cryptocurrency market, saying that buying cryptocurrencies is not suitable for the general public.
In October, Singapore's financial regulator suggested that retail investors may have to take a knowledge test before being allowed to trade cryptocurrencies.
Two weeks later, crypto exchange FTX filed for bankruptcy, leaving possibly more than 1 million customers and investors facing losses in the billions of dollars.
While data on the number of Singapore retail buyers of FTX is not available as it is not licensed here and does not operate in Singapore, some people have lost "tens of thousands of dollars", according to a local media report.
"Unfortunately, those who invested in cryptocurrencies through FTX's global platform would have lost money," said Deputy Prime Minister and Finance Minister Lawrence Wong in Parliament on Wednesday (Nov 30).
The implosion of FTX and massive drops in Bitcoin as well as other cryptocurrencies are costly lessons for retail investors and have sparked conversations about the need to protect retail customers. An essential question is whether tests are the best way to go or whether education is more appropriate.
TESTS OR EDUCATION
An assessment of retail investors is one of several measures relating to cryptocurrencies that the Monetary Authority of Singapore (MAS) proposed in October. Retail investors may have to go through one or more assessments before being allowed to trade cryptocurrencies.
MAS said it will require that service providers ensure proper business conduct and adequate risk disclosure "to reduce the risk to consumers from speculative trading in cryptocurrencies".
The proposed testing echoes assessments MAS started requiring in 2012 relating to Specified Investment Products (SIPs). A Customer Knowledge Assessment (CKA) assesses whether retail customers have the knowledge or experience to understand the risks and products they're buying, and the Customer Account Review (CAR) has questions related to factors such as the investors' education, work experience and trading experience.
Financial institutions use the results to decide whether investors can purchase listed or unlisted SIPs.
As former CEO of DollarDEX and current University of Cambridge researcher Chris Firth said, however, the CKA only weakly identifies less skilled investors. "The high misclassification rate, under an analysis favourable to the scheme, highlights the challenges of investor screening."
While Firth did find that people meeting the assessment criteria made fewer mistakes, he also noted that retail investors tend to make poor investment decisions.
Instead of tests and more disclosure documents, perhaps a better way to help retail investors is to educate them.
APPROACHES IN OTHER MARKETS
In other countries, regulators have also tried to use assessments or detailed disclosures of investments risks to protect retail investors. 
In the UK, for instance, the Financial Conduct Authority has required people advising on investments to ensure the recommendations are suitable for their customers. Companies must obtain enough information to understand whether the investor has the knowledge and capacity to understand and bear the risks.
In the European Union, the Packaged Retail and Insurance-based Investment Products (PRIIPs) regulation requires delivery of a standardised Key Information Document (KID) that provides investors with information about a product before they purchase it. The KID is supposed to inform investors and enable them to assess the products better.
Brokerage firms in the US also provide voluminous documentation, both to inform investors and to protect themselves against risks. Many investment websites and brokerage firms also offer free online questionnaires that are supposed to help customers invest better.  
These solutions, however, have showed less than stellar results. Researchers at the Rand Corporation found, for example, that more detailed disclosure documents have not been effective at helping consumers make informed choices in mutual funds due to investors' limited attention or limited understanding of the material.  
Boston University professor Tamar Frankel similarly found that disclosure requirements for investors in the US failed to achieve their objectives due to the complexity of the financial promises, the copious disclaimers, and the drive of salespersons to emphasise promised gains. The net result, Frankel said, is a disastrous failure of disclosure to produce the anticipated results.  
And in the UK, Aegon pensions director Steven Cameron told Money Marketing that the advice and guidance gaps have arguably gotten worse after the requirements started because of the complexity of what was required.
EDUCATION CAN HELP INVESTORS MORE
Rather than trying to assess retail investors and inundating them with pages of documents, educating them more effectively and warning them about risks could be better solutions.
Policymakers should enhance financial literacy, broaden access to information and improve personalisation of products to enhance investor protection, the World Economic Forum (WEF) suggests.
Basic financial planning is key to ensuring retail investors are in control of their finances. Policymakers and financial services firms must improve financial literacy education, and individuals must understand their own finances. In the meantime, the WEF suggests that individuals can use trusted blogs, podcasts and books to learn about investing fundamentals.
Regulators can also provide warnings. In Australia, where nearly half of retail investors owned cryptocurrencies last year, the Australian Securities & Investments Commission (ASIC) recently warned brokers to be careful about offering high-risk products such as crypto assets to retail investors.
The ASIC said financial services firms may be liable for civil penalties if they do not ensure they provide financial services efficiently, honestly and fairly.   
Rather than putting the burden solely on retail investors, regulators should consider requiring companies selling or promoting financial products to have a "fiduciary standard of care", so that financial advisers act solely in the client's best interest when offering personalised financial advice.
Placing a requirement on companies would be especially beneficial for young investors who are still keen on cryptocurrencies despite making losses on their investments.
According to the OCBC Financial Wellness Index released last month, about one in five Singaporeans are invested in cryptocurrencies. On average, Gen Z and young millennial crypto investors who made losses lost 40 per cent from their crypto investments, according the OCBC. Despite those losses, 39 per cent of crypto investors in their 20s are still likely to invest more in the next 12 months.
Faced with such a scenario, providing better investment education to help retail investors – especially young investors - understand what they are buying into and setting higher standards for financial services firms could protect them better than more tests and stacks of documents.
Richard Hartung is a freelance writer and consultant who has resided in Singapore since 1992.
You may also be interested in: