Commentary: People love pandas but what's really behind China's panda diplomacy?
China's panda programme is a pretty effective soft power instrument – in more ways than one, says Griffith University's Caitlin Byrne.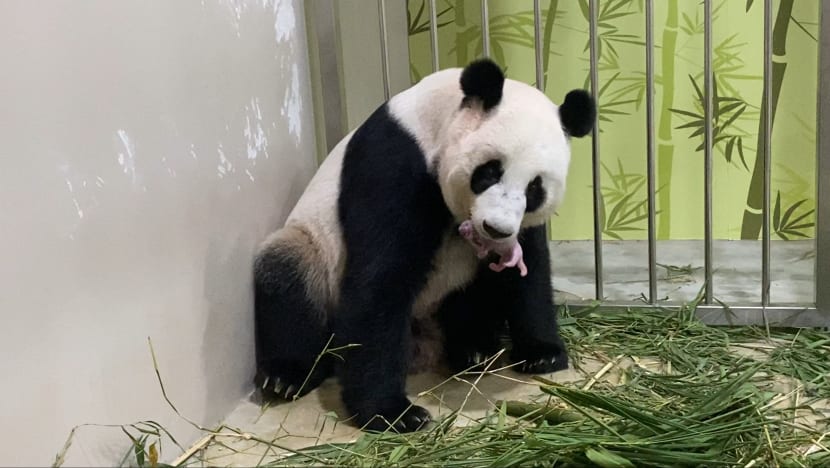 BRISBANE: There is no question, the world loves China's giant pandas. The enigmatic, reserved herbivores evoke goodwill wherever they travel.
With numbers of wild giant pandas perilously low, though no longer endangered, the rare arrival of a giant panda cub, especially in captivity, is a much-celebrated event.
Last week's announcement of a cub born to giant pandas Kai Kai and Jia Jia — currently on loan from China to Singapore — is no exception, attracting the delight of many, including Prime Minister Lee Hsien Loong.
As the first panda cub born in the Southeast Asian country, this new arrival serves as a timely reminder of China's soft power reach.
GIFTS WITH A UNIQUE SIGNIFICANCE
China's panda diplomacy is nothing new. Gift-giving is quite normal in diplomatic practice.
Animals, particularly where they hold a unique national significance, have long been associated with the most famous diplomatic gifts over time. And in the context of winning hearts and minds, "cuteness" also matters. Australian koalas, also used for diplomatic impact, provide another popular example.
When it comes to pandas, Tang Dynasty records date the practice to the seventh century, when Empress Wu Zetian is believed to have presented two "bear-like beasts", thought to be pandas, to the Japanese court.
But the significance of gifting pandas as more regularised diplomatic practice, a symbolic gesture of goodwill and friendship, took hold from the 1950s, as the People's Republic of China sought to position itself in the modern world. 
Notable moments in panda diplomacy include the symbolic gifting in 1957 of giant panda, Ping Ping after the Soviet Union became the first nation to establish of diplomatic relations with the PRC. Just two years later, a second giant panda, An An was sent as Ping Ping's pair.
Similarly in 1972, just months after US President Richard Nixon's infamous visit to Beijing to normalise diplomatic relations, America received its first giant panda pair, Hsing Hsing and Ling Ling. The high-profile gesture of diplomatic rapprochement was reciprocated, to a degree, by Nixon's gift to Beijing of two musk oxen.
China's early engagement with panda diplomacy continued through to the 1980s. During this time an estimated 23 giant pandas were offered across nine countries, including France, the UK, and Japan.
Five of those were delivered to close ally, neighbouring Democratic People's Republic of Korea (DPRK) through this time also.
FROM GIFTING TO LOANING, BUT STILL PAYING OFF
From the early 1980s however, with their own panda numbers under threat, the Chinese government shifted from gifting to loaning their pandas to nations around the world.
It's a substantial enterprise, with panda pairs loaned out on a 10-year renewable basis, at significant cost to the host nation.
Hosts must also meet strict requirements when it comes to the care and accommodation of the panda pairs, while also paying up to US$1 million per year for the privilege.
There is an additional substantial fee levied for any panda cubs born during the loan period.
And while loaned panda pairs are generally returned to China at the end of the agreed 10-year term, panda cubs must be returned within the first four years to join the national breeding programme.
The new arrangements sound more transactional than diplomatic. To be fair, China is not alone in this practice. In 2015, Australia loaned four koalas to Singapore to mark 50 years of diplomatic relations.
The shift towards loan arrangements reflects the significant demands associated with caring for unique animals outside their natural environment. For China, the panda loan strategy has yielded positive results – in diplomacy and in lifting conservation awareness and outcomes.
A significant proportion of the funds earned through the loan scheme are directed towards the improvement of the pandas' natural bamboo habitat and to support ongoing breeding programmes.
The 2008 Sichuan earthquake, which devastated significant portions of natural panda habitat underscored the centrality of international cooperation in China's long-term panda conservation efforts.
The 2016 reclassification of the giant pandas from "endangered" to "vulnerable" is positive. Yet with only 1,800 animals found in the wild today and much habitat still under threat, there is clearly more to be done.
And so, it's appropriate that the giant panda continues to hold its well-known place as the official image of the World Wildlife Fund (WWF).
If anything, the diplomatic significance of the panda has been enhanced through the loan scheme. Today, pandas are found in some 20 countries, with the most recent panda pair loan being made in 2019 to Denmark's Copenhagen Zoo.
Receiving nations have benefited enormously over the years, particularly in terms of the visitor numbers and associated dollar spend that pandas can attract. Yet, breeding pandas for a life in captivity or simply as a tool for diplomatic or commercial gain, is not a viable, long-term solution.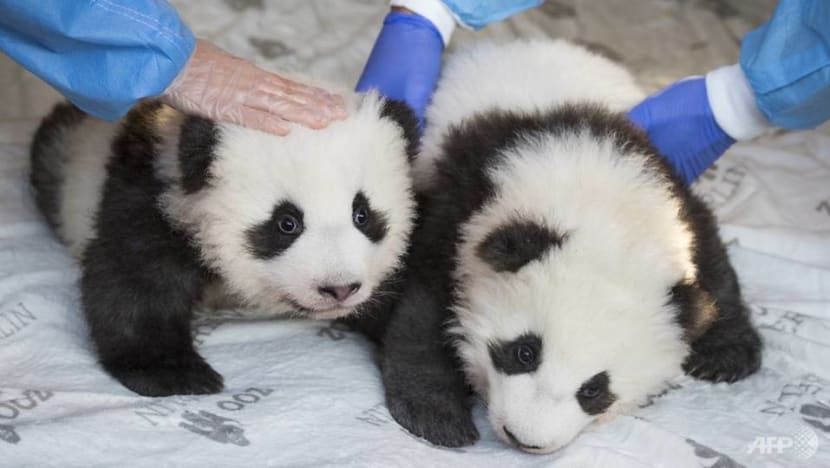 NOTHING RANDOM ABOUT PANDA DEALS
There's nothing random about panda deals. The high costs and onerous requirements associated with hosting a panda confines panda loans to select diplomatic relationships. 
Where they occur, panda loans tend to reflect positively on the bilateral relationship in question, often coinciding with major trade outcomes or events.
For example, pandas arrived in Canada, France and Australia following significant bilateral uranium export deals with China.
Other loan arrangements have been linked to the successful conclusion of free trade arrangements (FTAs), for example, the extension of Thailand's panda deal followed successful completion of the ASEAN-China free trade arrangement in 2010.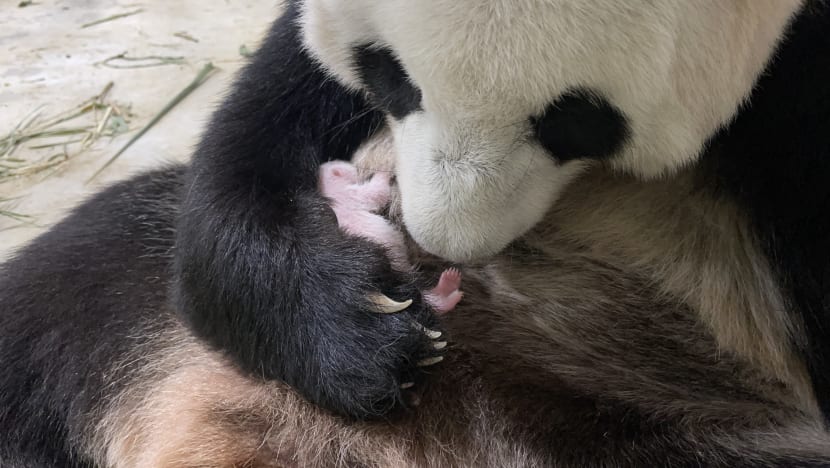 It's also unsurprising that panda loans have been on the rise since the arrival of President Xi, alongside his increased ambitions for China to "go global".
Author and scholar Lin Wen-cheng makes the point: "These adorable creatures can easily conquer the hearts of people in foreign countries, particularly the younger generation, and win favour for China".
Just as panda deals reflect positive bilateral relations, so too, can their unravelling be a sign of problems. For example, Malaysia's panda arrivals in 2014 were delayed after China raised concerns arose about the nation's handling of MH370 incident.
In 2010, two panda cubs were recalled early from the United States. While they were always going to be returned, some reports suggest the early repatriation reflected China's displeasure at US President Barack Obama's announcement that he would meet the Dalai Lama.
The return in 2018 and 2019 of pandas Gao Gao and Bai Yun from their adopted home in San Diego also took place amid deteriorating Sino-US relations under US President Trump. However, zoo officials maintain the pandas were returned, while they were still in sufficiently good health, to live out their final years in China.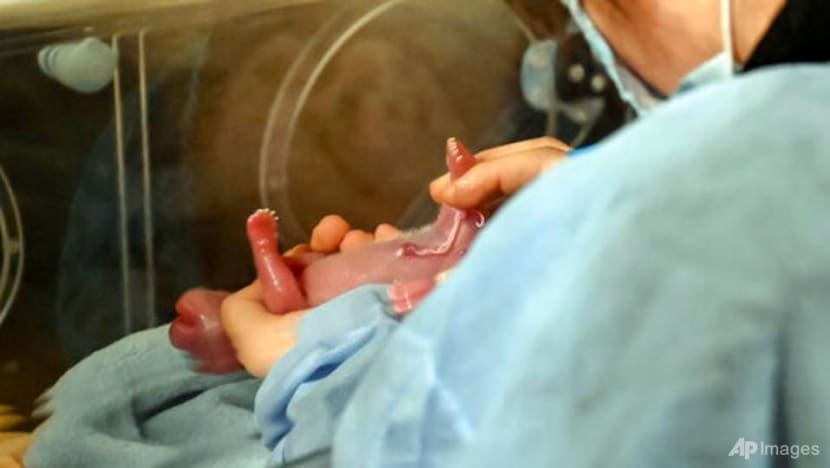 It's unsurprising then as US-Sino rivalry escalates, the Smithsonian's National Zoo announcement that pandas, Mei Xiang and Tian Tian would return to China at the end of 2023, seven years ahead of schedule, might be seen as a diplomatic slap.
To be fair, the pandas were initially loaned to the Smithsonian in 2000 and remained in place, following a series of five-year extensions, while delivering four cubs. At this stage, the future of their only cub still remaining in the US, Xiao Qi Ji ('Little Miracle') remains uncertain.
When it comes to China's global engagement, there's no question that pandas are a unique cultural icon and diplomatic asset, offering a striking contrast to China's "wolf warrior" diplomacy of late.
Used to engender goodwill with public audiences around the world, pandas might be the superstars of China's soft power push.
SOME OPTIMISM OVER BIRTH OF NEW PANDA REGARDLESS
COVID-19 brings new pressures to bear on China's panda diplomacy.
Canada has only recently returned its panda pair, Er Shun and Da Mao due to shortages in and logistical challenges with the deliveries of bamboo. With tourism numbers in decline around the globe, the appeal of hosting pandas will be questioned. 
With these new pressures in mind, the birth of the yet-to-be-named giant panda cub in Singapore is, nonetheless, an event to be celebrated. 
Bringing a panda cub into the world in normal circumstances, is no easy feat. For Singapore it's taken seven years of scientific skill and partnership.
To happen during COVID-19 brings a sense of optimism to the region. And it reflects positively on Singapore's ongoing engagement with China; a diplomatic relationship it clearly seeks to navigate with some care.
Caitlin Byrne is director at the Griffith Asia Institute and professor at the Griffith University.