Commentary: Whatever happened to Google Search?
The world's biggest search engine was once a wonder of the Internet, but it is now hard to escape advertisements on it, says the Financial Times' Elaine Moore.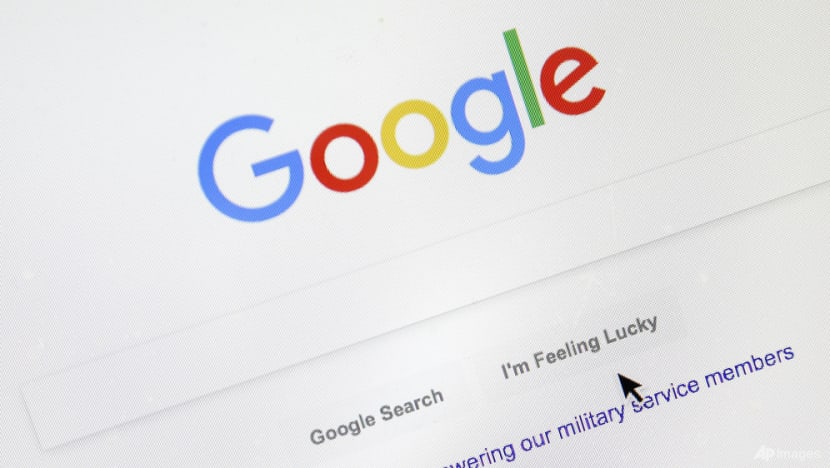 SAN FRANCISCO: Google Search was once one of the wonders of the online world. Its clean, organised pages of results filtered the otherwise unmanageable slog of information on the Internet.
That was until it became cluttered with adverts. Now the world's biggest search engine is less encyclopedia, more Yellow Pages.
Look up a search term that can also be a product - asthma inhalers, for example - and you will need to scroll past up to four large adverts before reaching non-sponsored results.
Search for clothing and the entire first page will be companies hoping to make a sale. Even non-ad results can look like wrong answers, with links full of buzzwords so Google gives them a higher ranking.
Google and its parent company Alphabet are caught in the conundrum that faces all businesses reliant on digital ads. Put ads up high and watch as revenues rise while user experience falls.
A NOTICEABLE RISE IN COMPLAINTS
In the last set of quarterly results, paid Google Search revenue was 2 per cent better than expected. But there has been a noticeable rise in complaints. In November, the Freakonomics podcast called the search engine a set of cheap tricks. A few months earlier, The Atlantic magazine asked whether it was dying.
Moaning about a free service may seem fruitless. Google Search is part of a trillion dollar company powered by digital advertising. Never mind the moonshot business ideas such as storing electricity in salt, Google advertising accounted for almost four-fifths of Alphabet's revenue in the last quarter.
The company says that its goal is always to provide "ads that are useful". It points out that not every search result has ads, either. But advert crowding would be more palatable if the basic service was noticeably improving at the same pace.
Google's example of one enhancement is the fact that search results come with more images now. Of course, this just so happens to be good for advertisers too.
Other improvements have been slower to appear. Content behind paywalls is still not marked as such, for example. Nor is it possible to search for words spoken in a video without a transcript - though a trial is under way in India.
HOW GOOGLE BECAME THE MOST POPULAR SEARCH ENGINE
When it launched in the late 90s, Google Search was one of many search engines. But Larry Page and Sergey Brin's PageRank algorithm, which organised websites by the number of times they were linked to other pages, meant their search engine was best at bringing up relevant results. It quickly became the most popular.
In theory, users would up sticks and go elsewhere if the service was in decline. But Google Search has no real competitors. When did you last use Microsoft search engine Bing or DuckDuckGo?
The prevalence of Google's Chrome browser and the fact that it pays Apple to be the default search engine give it a huge advantage. DuckDuckGo also claims Google's rivals struggle because they cannot crawl, or visit, the same number of sites looking for links.
THE FUTURE OF GOOGLE SEARCH
Will anything change? There is a serious, albeit slow-moving, challenge from antitrust officials targeting Google's promotion of its own services.
A more immediate threat could come from OpenAI's chatbot ChatGPT. There are reports that Microsoft, which invests in OpenAI, will use it so Bing can reply to queries with answers instead of links to websites. But Google's own AI investment may neutralise this threat.
In the meantime, we will have to adapt to the prevalence of ads. Just as we trained ourselves to use key words when searching online, we may start using Google Search for purchases rather than factual queries.
The change could be positive. Outsourcing our collective knowledge to a single tech company never made much sense to begin with.
Source: Financial Times/el