commentary Commentary
Commentary: With Grab's super app ambitions, who will it eat for lunch?
After buying over rival Uber's operations in Southeast Asia, Grab is poised to expand into more services but will it come at a cost to consumers? NUS Business School's Nitin Pangarkar dives into the issues.
SINGAPORE: In just over six years since its founding, Grab has grown tremendously.
Despite being a late entrant, it beat Uber, its multinational rival.
GROWING AMBITIONS
Like many start-ups such as Tencent in China and Go-Jek in Indonesia, Grab's ambitions didn't stop at being a leading player in the shared transport space.
Its burgeoning ambitions has now led it to expand into food delivery and payments, among other services.
This expansion has shown early promise, at least in terms of growth in partners, for instance the number of restaurants on GrabFood, and customers, for GrabPay.

Grab's initial success on these counts raises uncomfortable questions of what comes next for Grab and what its expansion means for consumers.
There was considerable alarm over Grab's potential monopoly power when news of its acquisition of Uber's Southeast Asian businesses sent shockwaves across the region, and the acquisition incurred fines from the Competition and Consumer Commission of Singapore (CCCS).

No doubt Grab's plan for a rapid proliferation of services under the Grab umbrella may have huge implications for consumers and consumers may be suitably worried.
SHARED TRANSPORT CONTINUES TO BE A FLASHPOINT WITH CONSUMERS AND DRIVERS
In the shared transport space, the more popular an app, the more attractive it is for its drivers and consumers, given network effects. Hence there tends to be consolidation of market share, which is what caused concern for CCCS and consumers.
Grab has since taken some mitigating steps, at least in terms of offering better terms to drivers, including guaranteed income for meeting specific targets, announced just last week.
Yet prices apparently have risen by 10 to 15 per cent and stayed that way because of fewer promo codes and less attractive rewards, which is what alarmed the CCCS and led it to require that Grab remove the clause of exclusivity for Grab drivers.

So, shared transport will remain a flashpoint for Grab given its unbeatable market share even as it tries to make amends to regain trust with commuters and drivers.
DIGITAL PAYMENTS A CROWDED SPACE
Yet, concerns about monopoly power are likely to be less salient for mobile payments, where there are many players vying in the area of small payments consumers use to pay for everyday purchases, such as in hawker centres, through the use of digital wallets.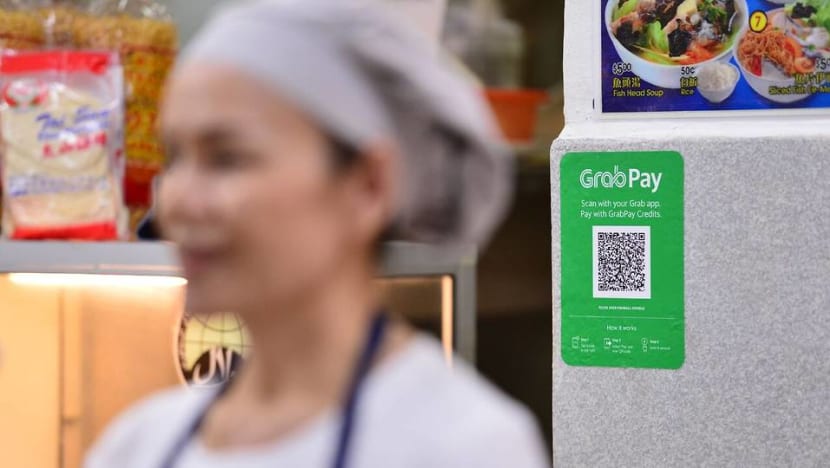 Grab also faces stiff competition from the like of FavePay, Paylah, and NetsPay, among others.

While Grab has a captive base of Grabpay users, the fact remains that the big boys NETS and DBS (Paylah) have existing infrastructure and deep pockets, coupled with strong commitment from their top management, to be key players in this space.
The space of payments for business transactions looks even more crowded and likely affords advantages to larger, incumbent multinational players such as banks, Visa, Mastercard and AliPay.
So concerns about potential dominance by Grab are limited. GrabPay offers good convenience for its users but how dominant Grab will become is anybody's guess. The most likely scenario is that multiple payment platforms will coexist, without one party dominating.
RISK OF PRICE INCREASES IN FOOD DELIVERY UNLIKELY
GrabFood has made impressive strides in signing up a good number of restaurant partners but concerns about higher prices charged to consumers may be tempered because of two factors.
First, existing competition in the form of Deliveroo, FoodPanda and Honestbee, among others. Given the popularity of food delivery in Singapore, the sector is likely to continue to attract new entrants even if we see market consolidation in the future.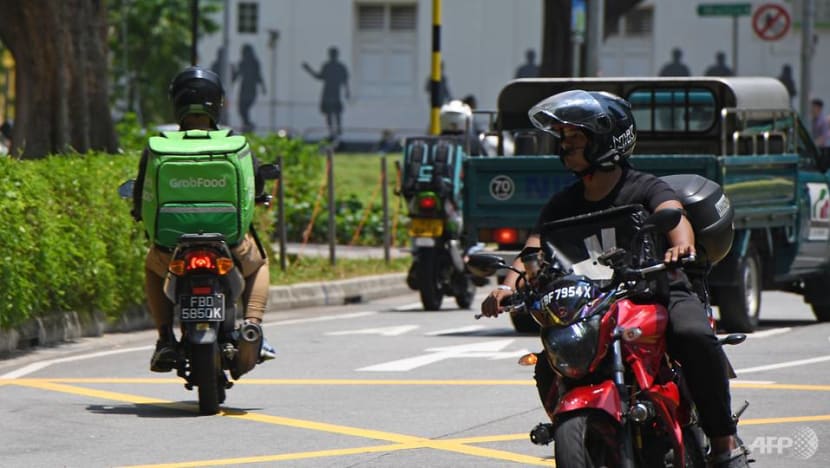 Second, the business model of food delivery companies is also funded by commissions from restaurants, not just fees from users. 
Given high rents in Singapore, restaurants will generally be open to charging a lower price and giving incentives to food delivery companies because they provide additional business without using restaurants' most expensive and constrained resource - space.

SO FAR SO GOOD
So it seems despite grand plans of expansion in a variety of services, concerns about Grab's market power will be most salient in the shared transport space.
The CCCS ruling may have alleviated some concerns. There is also emerging competition in the form of TADA and Go-Jek, a well-funded rival with a good track record of successful growth in Indonesia, which might be good news for consumers and drivers.
On the whole, Grab management has made good moves. Expanding into payments and food delivery are smart, synergistic moves.
GrabPay which already handles a huge number of transactions for riders and drivers, saves Grab charges it would otherwise pay to payment processors.
Food delivery is an attractive market in Singapore. The culture of eating out in Singapore is strong because dual income families face time constraints and food delivery makes it even more convenient not to cook while enjoying a meal in the comforts of one's own home. 
A conservative estimate of the market for food delivery is S$500 million – and capturing even a small proportion can be a game changer for Grab.
Regardless, from a business strategy perspective, Grab's management has shown a high degree of agility in terms of seizing on opportunities quickly and generally executing these strategies well.
CHALLENGES ON THE HORIZON, LIKE BEING PROFITABLE
Grab faces three challenges on the horizon. First, its shareholders might clamour for Grab to be profitable in the not-too-distant future. 
From a growth-oriented company trying to capitalise on wide-ranging opportunities, Grab must transition to a profitable, well-managed corporation; it is no longer and cannot behave like a start-up.

Already the company has made US$1 billion in revenues in 2018, according to Grab President Ming Maa, and yet he said in August that they are still not done raising money.
Second, Grab must resist the temptation of trying to be all things to all people. Following the likes of Chinese tech giant Tencent to become a snazzy super-app may be alluring but at what cost?
Grab will do well to remember the 80/20 rule according to which most of its revenues and profits will likely come from a small number services.
Having too many services may dilute Grab's focus, especially in warding off challenges in each sector, possibly reducing overall profits.
Having paid the price of diversification, many companies are returning to simplicity. Google jettisoned a number of its moon shot ventures, including recently announcing it will discontinue Google+.
General Electric has also decided on a narrower focus, selling off its distributed power and rail business units, and Starbucks has brought its focus back to brewing good coffee.
So Grab's current focus on essential services consumed everyday like transport, payments and food delivery seems appropriate to me.
But I am sceptical of Grab Cycle where the revenue potential will be limited. The current pricing at S$8 a month charged by a bike operator will generate less than a million for Grab, small change compared to its other lines of business and might soak up valuable management time and attention.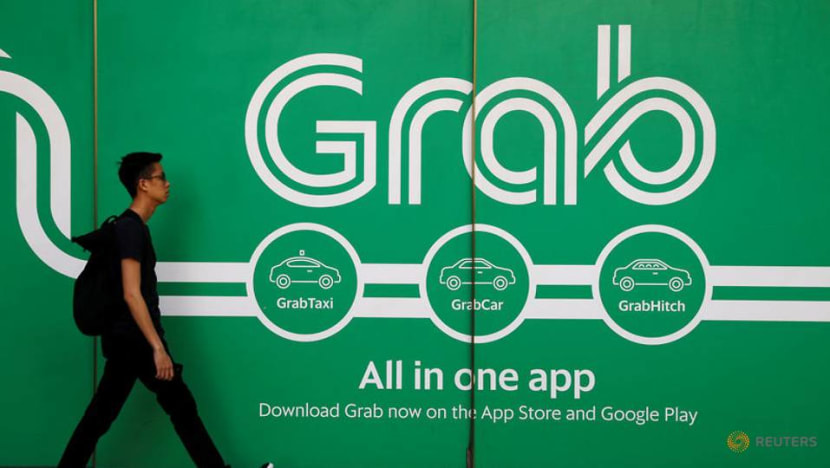 Third, there is the issue of rewards. While enticing consumers to join its suite of services, Grab might be tempted to offer generous rewards that may be difficult to sustain in the long run and yet operate profitably.
They might have learnt their lesson from the brutal price war in the ride-hailing business, but there is also the temptation to react aggressively to competitive challenges in the short term and rewards are difficult to scale back at a later point, because of possible consumer backlash.
So all in all, Grab's focus should not be simply on offering more services but offering a focused range of synergistic services to become profitable.
My guess is that in the short term, there will be a proliferation of services under the Grab umbrella brands, but in the long run, we will see a more focused approach where selected services that are synergistic and high potential will be offered under the app.
So perhaps there is room for optimism for consumers, as Grab's business expands.
Nitin Pangarkar is an Associate Professor in the Department of Strategy and Policy at the National University of Singapore (NUS) Business School. The opinions expressed are those of the writer and do not represent the views and opinions of NUS.