Commentary: New rules for BTO flats in prime areas have larger implications for public housing
As Singapore observes a rising number of "public-housing millionaires", the long-overdue new public housing model for prime area BTOs is encouraging, though they throw up new conundrums, says Propnex CEO Ismail Gafoor.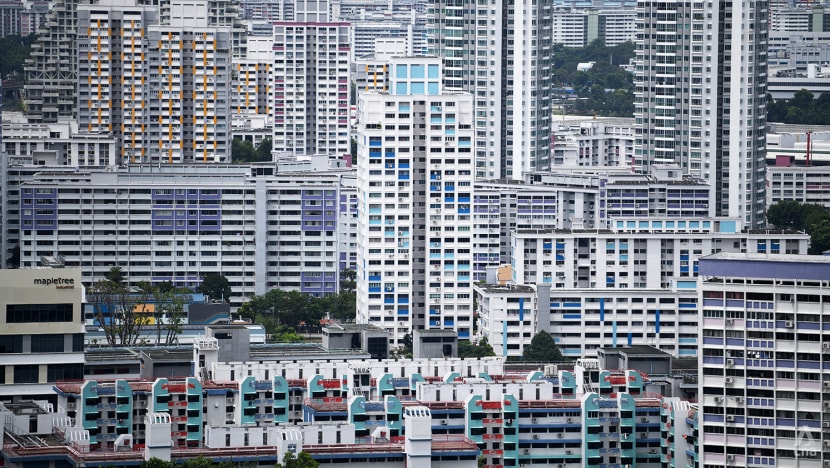 SINGAPORE: The Housing Development Board (HDB)'s and the Ministry of National Development (MND)'s announcement of the new Prime Location Public Housing (PLH) model on Wednesday (Oct 27) prompted a flurry of reactions.
This is unsurprising given the keen, perennial national interest in public housing, in a population where four in five live in HDB flats.
But this introduction of a PLH model for prime area Built-to-order (BTO) flats in the city centre and Greater Southern Waterfront also comes on the back of declining affordability of central area flats and the rising number of "public housing millionaires".
For years, Singapore has debated to what extent housing and public housing should be treated as investment asset class reaping multifold returns for homeowners.
A flat in Bishan has just set a new resale record price in changing hands for S$1.36 million over the weekend. There were 82 flats resold for over a million in 2020.
Should a small group of public housing owners lucky enough to score a BTO in attractive locations be allowed to disproportionately benefit from that luck? Would letting such developments continue to price out lower-income families from swaths of HDB flats closer to downtown and go against a key public housing tenet to provide affordable housing to the broad middle of Singaporeans?
The PLH seeks to provide an answer, in tackling the diminishing affordability of prime area flats and curbing the "lottery effect".
NEW PLH RESTRICTIONS CAN HELP CURB THE LOTTERY EFFECT
Although intended to rejuvenate Tanjong Pagar by attracting younger families to move in, the Pinnacle @ Duxton project has become a lightning rod for public debate about HDB and the lottery effect.
In 2021 alone, 55 units at Pinnacle @ Duxton were million-dollar deals, representing 29 per cent of the 190 million-dollar HDB transactions recorded this year.
Those successful in securing a flat under the ballot system were a lucky few since these flats were almost certainly going to profit a great deal from their future resale.
Policymakers back then could not have imagined that such new developments could have produced many "state-sponsored" millionaires down the road. So it is little wonder that in launching another wave of BTO flats in attractive locations, authorities would introduce mechanisms to ensure equitable distribution.
PLH FEATURES STRIDE IN RIGHT DIRECTION
The PLH features are a big stride in the right direction to make HDB BTO flats more affordable for the broad middle to ensure that wealth does not give others an unfair advantage while selecting serious buyers looking to raise families in those homes over a long tenure.
To that end, the key features of the PLH model include ringfencing the pool of eligible resale buyers, a 10-year Minimum Occupation Period (MOP), and clawback of subsidies via a percentage recovery.
The shift from the existing five-year MOP for BTOs for the original owner to a 10-year MOP to be applied to both the original and subsequent owners of the flat slows the pace at which such flats can change hands.
Such moves will weed out investors looking to turn a quicker buck – a necessary step since the potential for price appreciation tend to be higher for centrally located flats.
Based on HDB resale transactional data up until Oct 31, our calculations show flats in the central area have appreciated by up to 45 per cent since 2010 compared to the national average of 30.5 per cent.
Interested buyers will also have to do careful planning and prudently assess their needs very early on since the 10-year "lockdown" period allows for little deviation down the road – especially for young families, whose space constraints will increase as the family grows.
For now, the 10-year MOP strikes a balance and the intent of authorities to extend the MOP for longer terms like 20 or even 30 years in future projects should not be ruled out.
The challenge is dealing compassionately with appeals when homeowners' life circumstances change suddenly, and they need to monetise their homes.
PLH MEASURES CAN HELP CURB RESALE PRICE SURGES
The PLH model, with its stringent eligibility criteria to be applied to first-hand buyers and subsequent buyers, also aims to limit the pool of buyers and restrain resale price hikes.
The restrictions raise additional hurdles for homeowners wishing to sell their flats, possibly moderating the competition for such homes and consequently, the future resale prices of these PLH flats.
Applicants must form a family nucleus, with at least one a Singapore citizen, which will rule out singles and non-Singapore-citizens.
An income ceiling of S$14,000, coupled with the requirement that applicants cannot have private property ownership, will likely restrain resale values and cash-over-valuation transactions, which have made a robust comeback over the last few years.
But these do not exclude more well-endowed buyers seeking financial assistance from other family members purchasing such homes. Coupled with resale grants, keeping the price point affordable can be challenging.
There is also no certainty the clawback wouldn't simply be priced in and passed on to the next buyer, and contribute to artificially inflating flat values.
The overall effect may be windfalls continue but take a longer time to come through.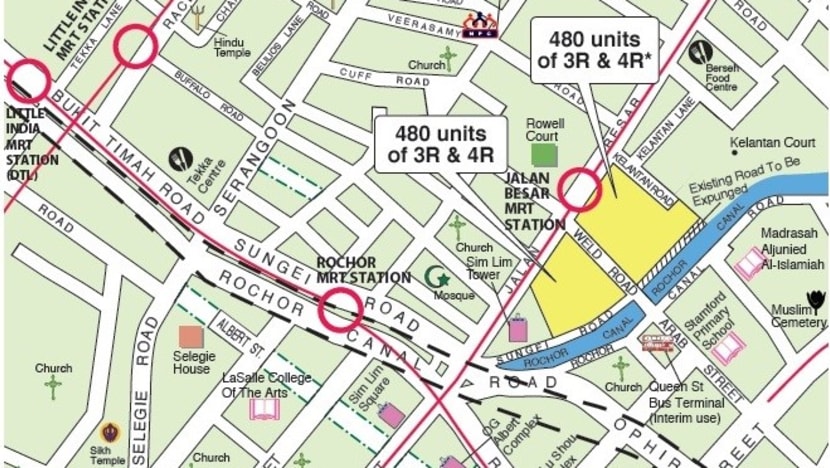 SOME THINGS AROUND HOUSING CANNOT BE CHANGED
Still, the PLH moves are a laudable step in the direction to give more Singaporean families the chance to stay in prime areas. Many low- and middle-income families would not have the opportunity to otherwise.
But it remains to be seen if the model can curb powerful forces in the property market, where the abundance of cash and saving continue to throw up many willing buyers in recent years, prompting observers to remark that the Singapore property market subscribes to a different set of physical laws compared to the real economy.
For years, the Government has emphasised the importance of keeping public housing equitable, helping lower-income families own their homes through schemes like the Fresh Start programme introduced in 2016 and enhancing the CPF housing grants so buyers have more choices on where to stay especially mature estates.
The question is less whether these PLH measures will ensure fair distribution and more of whether they will be replicated to some degree in fresh BTO projects outside of prime areas.
Bishan and Queenstown have seen resale flats change hands for more than S$1 million. Toa Payoh saw 20 million-dollar transactions in 2021, with the highest transacted a Design, Build and Sell Scheme (DBSS) unit on Lorong 1 Toa Payoh which changed hands for S$1.238 million in July.
Listen to Propnex CEO Ismail Gafoor on what's driving high prices in the property market:
Will HDB move more aggressively to embrace redistribution and tackle wealth inequality as key objectives? Then MND Minister Lawrence Wong highlighted how "You cannot have a person living in a 3-room flat saying, 'This is not accessible to me, this is a city only for the elites'."
The puzzle over curbing HDB prices won't be so easily resolved. On the one hand, seeing prices rise too fast will render the affordability of these flats beyond the reach of many ordinary Singaporeans.
On the other hand, Singapore homeowners will always hope the value of their flats appreciate where that is a longstanding social compact that gives them a stake in the country's future.
Appreciating HDB homes have also been a tool of upward mobility for so many ordinary Singaporeans who use capital gained to upgrade to a private property, fund their children's tertiary education or simply create a comfortable nest egg for retirement.
The PLH, while working to curb the excesses on one hand, will limit property as an asset. There isn't a model answer to this problem, but we can take some comfort in the assurances that this policy is not cast in stone and can be tweaked along the way.
Ismail Gafoor is CEO of Propnex.