Commentary: Clues but few answers in the childhood hepatitis mystery
With conspiracy theories already circulating, convincing answers are urgently needed about the rare and severe liver inflammation affecting otherwise healthy children all over the world, says the Financial Times' Anjana Ahuja.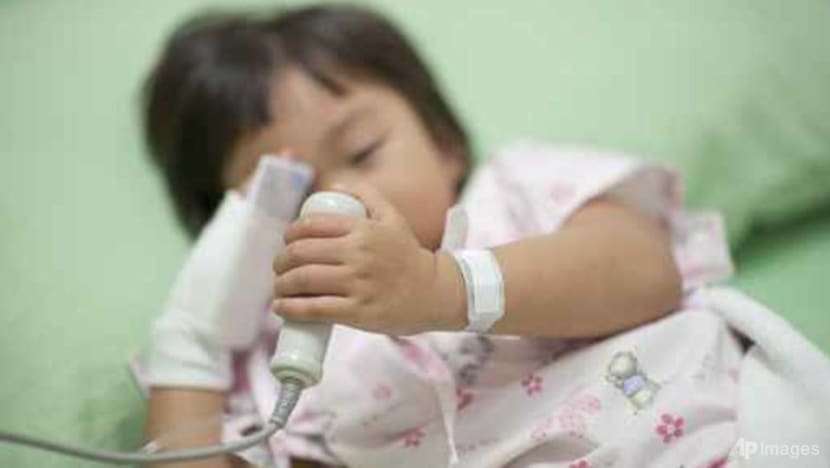 LONDON: If three-quarters of your liver were removed, it would grow back to its full size in about a year. The extraordinary resilience of our largest internal organ raises the possibility that the rare and severe hepatitis (liver inflammation) that is affecting children across the world might be causing a wider, undetected wave of milder liver damage.

That is one takeaway from a technical briefing published on Friday by the UK's Health Security Agency. "I suspect that these catastrophic cases are likely to be accompanied by mild and moderate cases that are going almost unnoticed," agrees Zania Stamataki, a senior researcher in liver immunology at the University of Birmingham.
Scientists are mystified by this new hepatitis, which is now thought to be afflicting more than 300 children across the world. Lockdowns, adenoviruses, COVID-19 and, recently, exposure to dogs have all been blamed.
Researchers are now speculating whether two culprits share culpability, perhaps with a previous COVID-19 infection priming some children to overreact to an adenovirus. With conspiracy theories already circulating, convincing answers are urgently needed.
FEW CONCLUSIVE ANSWERS AVAILABLE
The liver filters the blood of toxins and secretes bile, which helps to digest food. It usually regrows, in both children and adults, after mild or moderate injury. That picture changed this year when five otherwise healthy young children showed up in quick succession with failing livers at a Glasgow hospital. 
Within weeks, clinicians in many other countries were also seeing children suffering jaundice, vomiting or gastrointestinal symptoms such as diarrhoea. The World Health Organization issued a global alert on Apr 15.
The US Centers for Disease Control and Prevention is investigating 109 cases, including five deaths; Indonesia has reported three deaths. There were 163 UK cases in under-16s as of May 3, of which 11 have undergone liver transplants, and no deaths.
The five known hepatitis viruses (A-E) have been ruled out, as have COVID-19 vaccines (most patients have not been jabbed). So-called "trawling questionnaires" have failed to reveal a common "aha" factor, such as a water source, drug, toxin or foodstuff.
A completely novel, spreading virus looks unfeasible, given that cases are not geographically clustered. There is no link to parental occupation, recent travel or compromised immunity.
More than half the UK children are aged between three and five; they are mostly white, and 70 per cent either have a dog or have contact with dogs, although the pet link could be a chance finding. Three-quarters have recently used paracetamol, but that is expected among sick children.
The HSA has floated adenovirus as a potential cause, either alone or with another factor (such as Omicron), because it was picked up in 72 per cent of the UK cases tested. But it is extremely rare for adenoviruses, which generally cause mild cold and gastrointestinal symptoms, to induce liver failure.
Neither has COVID-19 proved particularly toxic to the liver; early fears that liver transplant patients would be at heightened risk were unfounded. The COVID-19 virus was found in only 18 per cent of the children tested in the UK, suggesting a new variant alone is unlikely to be responsible.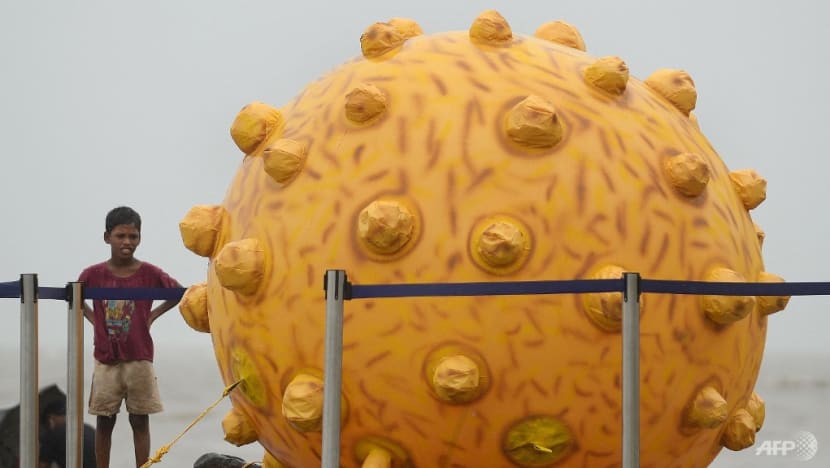 MORE THAN ONE CULPRIT
But the HSA also speculates two pathogens might be working together. Stamataki agrees that "more than one factor is likely to be at play because these cases are so rare". The same rarity leaves her unconvinced that lockdowns, which affected millions of children, are to blame for lowering immunity.
Deirdre Kelly, a paediatric hepatologist at Birmingham Women's and Children's Hospital in the UK, wrote in an email that there was no evidence that the hepatitis is caused by autoimmunity, in which the immune system attacks liver cells.
An overactive immune response may play some role, however, as it did with multi-system inflammatory syndrome in children. Reports from Israel suggest some children improved after receiving steroids, which dampen the immune response.
Petter Brodin, a paediatric immunologist at Imperial College London, believes previous COVID-19 infections may have left some children with a pool of virus in the intestine, which is reactivated by adenovirus infection, triggering liver inflammation and a dysfunctional immune response. 
"I still can't explain why this is happening now and not earlier in the pandemic, but milder variants like Omicron might make these viral reservoirs more likely. I think case numbers will track adenovirus epidemics."
In the absence of an explanation, a testable hypothesis feels like progress.
Source: Financial Times/geh