Commentary: Still adapting to Gen Z workers? We need to start thinking about working with Gen Z leaders
Gen Z do not like the words "leader" and "boss", too often associated with an old-school hierarchical organisation. Rachele Focardi gives insight into how the next wave of managers will lead.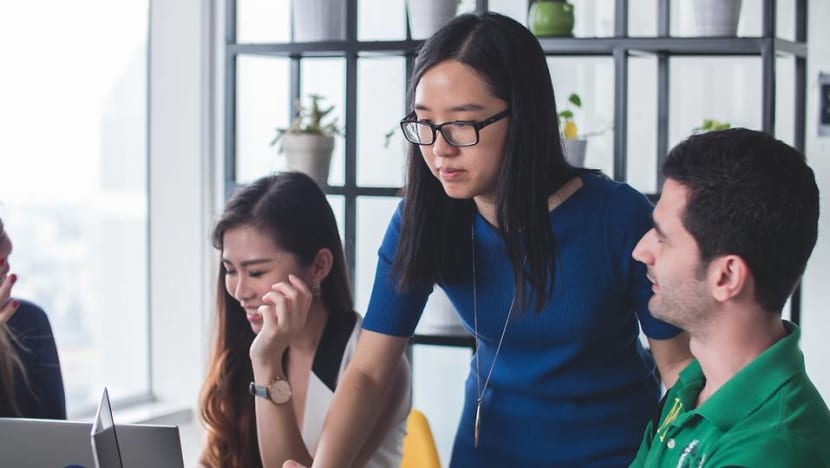 SINGAPORE:  How can we better manage and work with Gen Z workers? Discussion has largely centred on those joining the workforce in the last few years, with differing views on the values Gen Z place on work-life balance and social causes, or trends like quiet quitting.
But should we be bracing for yet another major workplace shift? We need to start thinking about working for Gen Z bosses, not just with Gen Z colleagues.
Most of Gen Z - born between 1996 and 2010 - are still pursuing their education, but older cohorts have spent some time in the workforce and are already starting to emerge in leadership positions, such as managers within established organisations or as start-up founders.
Of course, the fact that the workforce must adapt to a new generation of leaders is not new. Just as baby boomer and Gen X workers had to grapple with the wave of Millennial managers, the cycle continues.
Leadership has already pivoted significantly under the Millennials, who replaced the pyramid hierarchy with meritocratic and flat management structures. Millennials confronted the old style of "appointed" leadership by giving rise to the first generation of "authentic" influencer leaders, "who promote and are respected for their inclusive, progressive ideas".
One of the most powerful examples is Alexis Ohanian, co-founder of online forum Reddit. He has advocated paid paternity leave, having taken 16 weeks off when his child was born, and believes that being "a real, whole relatable human being" is a core strength and a competitive advantage for any leader.
After all the buzz about Gen Z workers, what should we expect from Gen Z leaders?
"LEADER", "BOSS" ARE DIRTY WORDS
Well, Gen Z question the very definition of leadership to begin with – they are very distrustful of the term "leader", as I learned while researching and speaking to Gen Z for my book Reframing Generational Stereotypes.
They feel it has been thrown around and bestowed upon undeserving people - particularly in schools - who then developed a "sense of superiority and authority over others, a false sense of competency and accountability, pride, denial, and arrogance". And that this has resulted in many issues we see in the world today, from failing to act on climate change to economic and geopolitical turmoil.
To Gen Z, being a leader is not a position or a personality trait, but a form of social responsibility: Taking up challenges to serve and help others, regardless of personal gain. This suggests they will lead with more empathy and ambitious social goals.
Coming together is critical for Gen Z. Which is why they utterly dislike the word "boss". Ellie, a Gen Z student, told me. "It makes us think of someone who just tells other people what to do, all talk and no action."
Instead of leading the pack, Gen Z want to be a part of it. In my research, one in two said becoming a manager of people is not important to them. They often find the idea of managing others intimidating, predominantly because they don't want to feel distant or disconnected from co-workers and team members. "I don't like the idea of having to be the one to assess others or do performance reviews," Ellie said.
FAREWELL TO BUREAUCRATIC, TOP-DOWN LEADERS
For many Gen Z, an agile mode of working is the only way forward, no more of that old-school, hierarchical organisation where they believe employees were often promoted simply for serving time.
Millennials changed this by borrowing the concept of "agile team" from the software industry, shifting attitudes from top-down management to group facilitation. Gen Z believe that managers should be on the same level as other employees, and work alongside them.
In a Gen Z-led organisation, everybody is an equal. Managers should not see themselves as decision-makers, but as information integrators, decision facilitators and coordinators of collaboration between teams of teams. "Leadership will become invisible," Victor, a senior innovation manager who works closely with Gen Z, told me.
This means a final farewell to authoritarian, bureaucratic or top-down leaders who think of team members as subordinates and impart orders.  
A Gen Z manager will seek to be a reliable guide, coach – even friend, who will create a safe space where differences are encouraged, where team members at all levels can bounce ideas fast, and where even the most junior employees are able to influence decisions.
Where mentorship is seen as peer support, an exchange of experience and information, and a learning opportunity for all sides. And of course, where a lot more emphasis is placed on mental health, happiness, work-life balance and flexibility.
But don't mistake Gen Z leaders for being soft. They will expect accountability and the ability to provide and receive constructive feedback all the time.
They seek loyalty and trust, want open-minded teammates who will learn and try new things, and expect open communication and mutual respect.
"We do expect people to show up and do what they have committed to within the agreed timeframe," Glory, a Gen Z student told me. "We are interested everyone's ideas, whether we agree with them or not. Similarly, we expect people in the team to remain open and receptive to feedback and new ways of working." she said.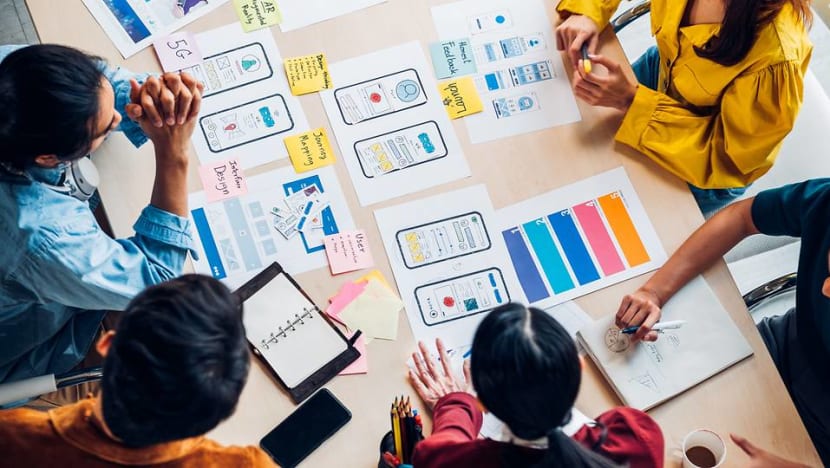 FACILITATIVE LEADERSHIP HAS PITFALLS TOO
While there are many obvious upsides to this hive-mind style of leadership, ­­it also has its potential pitfalls - one of them being consensus paralysis.
Gen Z are driven by forming consensus, and the challenge that this presents – especially in situations of urgency and crisis – is the reluctance to take charge and own the outcome, whatever it may be.
"We don't like making tough decisions, manage expectations or deal with conflicts. And we do not look forward to being the first point of contact whenever a problem occurs," Bruce, a Gen Z who recently joined a local bank told me.
Another important consideration is how the process and manner of communication differs from that of older generations. While most Millennials experienced the world before mobile, social media and constant real-time information, Gen Z are complete digital natives, fully immersed in the smartphone era.
Constant communication, information overload and instant gratification are a given. This makes their social interactions, feedback needs and attention span rather different.
Since their media use is on-demand, they often rely on specialised communities and influencers for information. And with algorithms determining the content they are exposed to, what informs their choices, actions and beliefs differs depending on how they look for information.
Such media fragmentation could be reflected in a vast array of approaches to leadership. "Worst case scenario: A chaotic lack of consistency. Best case scenario: Diverse approaches will lead to some discomfort and trial and error, but then give way to innovative styles of leadership which are in a constant state of revision as a means of improving quality of work," Isabella, a Gen Z intern said.
Of course, leadership styles evolve. As Gen Z gain more experience in the complex geopolitical and economic climate, their style will adapt and transform. I for one, am excited to see what changes they will bring about.
In the meantime, organisations who are already struggling to understand and accept the quirks of Gen Z workers should take note and adapt quickly. It might not be long before the next change in leadership.
Rachele Focardi is founder of XYZ@Work, Chair of the Multigenerational Workforce Committee for the ASEAN Human Development Organisation and author of Reframing Generational Stereotypes.
Have Gen Z been unfairly portrayed? Listen to the discussion on shifts in work values on CNA's Work it: