Commentary: Buy Now Pay Later - can we buy it all with instalment plans without worry?
Installment payment may appear more manageable to some younger consumers, but it takes little for debt to add up and spiral out of control, says Credit Counselling Singapore's Tan Huey Min.
SINGAPORE: Like most parents, Madam Lim* wants to fulfil her children's requests when they are well-behaved or do well in school. She tries to be careful with her S$3,000 monthly salary and credit cards, but her purchases slowly added up – to the point she was unable to service even the minimum payment of her outstanding balance.
Mdm Lim's story is familiar to us at Credit Counselling Singapore (CCS). The top reasons for indebtedness we commonly hear from borrowers is overspending, supporting a family and a drop in household income.
And with good deals hawked in the perpetual cycle of online sales events, like 10.10 and 11.11, it's easy to overspend if we aren't mindful.
After all, isn't buying on credit or instalments – with credit cards or Buy Now, Pay Later (BNPL) schemes - a convenient and socially accepted way to buy stuff we can't pay in full upfront?
Especially when BNPL services are increasingly popular and available at many well-established retailers?
RISING INDEBTEDNESS?
Some numbers appear to suggest that younger people are borrowing too much.
According to Credit Bureau Singapore's second quarter 2021 report, personal loans have risen almost 20 per cent and credit card delinquency by 4.4 per cent, most significantly among those aged 21 to 29.
However, Senior Minister Tharman Shanmugaratnam, chairman of the Monetary Authority of Singapore (MAS), in Parliament in September, said average monthly default rates among young borrowers had remained low and the number with credit card rollover balances had dropped by 23 per cent from March 2020 to March 2021.
But while these may not indicate rising indebtedness among the young now, they may reflect reduced spending during the pandemic amid restrictions on businesses, weddings and travel instead of consumer prudence.
CCS has also not seen an increase in demand for our credit counselling services – or at least not yet.
Still, in our experience, the quarter-on-quarter uptick in borrowing and credit card delinquency by younger people suggests a strong need for caution among this segment. Debt can easily spiral out of control if we are not mindful in our spending. And this is true for any age group.
DEBT BURDEN CAN BALLOON AND SPIRAL OUT OF CONTROL
It's easy to overlook the need to plan and manage our money when we assume using credit cards and other products that make our spending more manageable should do the trick.
We meet with hazards every day that can throw our finances in disarray. Some in-store instalment plans can have interest rates of more than 20 per cent annually over five years. We may budget for a small amount monthly but end up paying considerably more as a total.
Unpaid credit card balances will also attract high interest charges of about 25 per cent. Miss a payment or repay only the minimum sum and we attract late fee or interest charges that we didn't consider when making our purchase.
And did we consider when buying a new computer on instalment, that we already have several ongoing instalment payments from earlier purchases staking their claim on our salary?
Worse, imagine having to juggle all these and suddenly running into cashflow problems, if you're in a sector still reeling from the effects of COVID-19 rules, like F&B and tourism.
THE ATTRACTION OF BUY NOW, PAY LATER
How about new interest-free BNPL plans that allow instalment payments for small-value consumer goods?
BNPL is the new kid on the block that claims to offer ease, convenience and affordability. Unlike credit cards, they don't charge interest for stretching payments over time, nor do they require proof of income when signing up. Younger consumers may thus more readily use these platforms.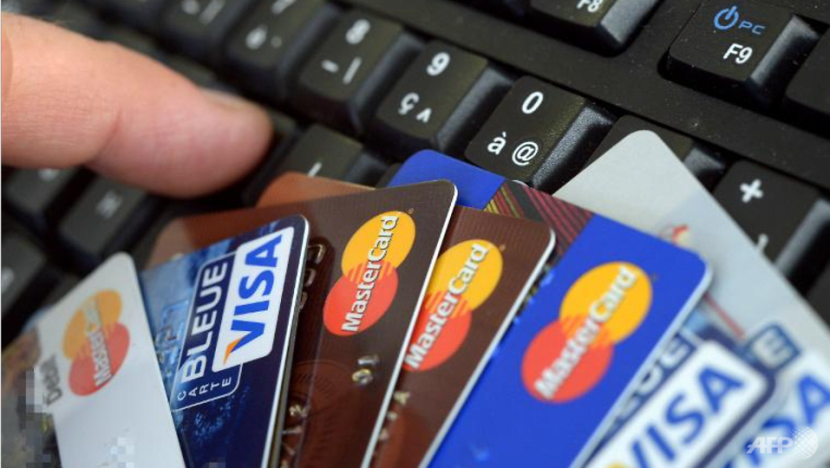 For many new to the workforce wielding their first salaries, BNPL may amplify a newfound sense of purchasing power.
An October 2020 survey by Singapore-based consumer research firm Milieu Insights found that 38 per cent of Singaporeans had used a BNPL service.
But 27 per cent also felt they were worse off financially due to a BNPL mistake, which includes making impulse purchases, buying more expensive items than they otherwise would have bought and overstretching one's finances.
BNPL schemes currently fall outside MAS regulations, though the regulatory agency has said it is looking at the need to do so as they could lead to excessive consumer borrowing, especially among youth and impulsive buyers.
But it won't be surprising to see more BNPL offerings come our way, given the benefits that retailers have observed in terms of increased sales and decreased online cart abandonment, according to fintech and payment news sites.
NO SUBSTITUTE FOR PROPER PLANNING AND CONSUMER EDUCATION
Ultimately, new credit products will continually change the way consumers spend, just as credit cards have done.
But buying today and paying many days later may further dissociate the immediate gratification from the cost one needs to pay in some distant future.
So no matter if it's BNPL or any other delayed payment mode, consumers – young and old – must carefully weigh the perceived benefits against the potential costs.
Take the first step to consider whether we really need the item, whether we have budgeted for it, and how we can limit impulsive unbudgeted purchase - lowering existing credit limits or holding fewer credit cards.
Next, save up and pay for it in full, reducing any instalment-related risk. The is the most financially prudent course of action - but not always possible in an emergency, say if we don't have enough cash savings on hand when the fridge breaks down.
Then, assess our financial capacity to take on new commitment, especially if it requires a new instalment plan on top of existing ones.
We should understand different payment modes available, such as in-store instalment plans or credit cards, and ideally choose the shortest repayment tenure fitting our budget. Beware of overcommitting our monthly pay cheque to too many payment plans.
And if we do buy on instalment, remember to make prompt payment to avoid late charges. It can be as simple as setting phones reminders before scheduled payment dates.
There is no free lunch when it comes to buying anything via instalment and no better way to avoid the angst of debt problems by being an informed and prudent consumer.
Tan Huey Min is general manager at Credit Counselling Singapore, a registered charity helping people address unsecured debt problems.
* A pseudonym was used in this commentary.