Commentary: Why cheating and verbal abuse incidents drive some to call for culprits to be fired
Social media buzzes with criticism when incidents deemed insulting, abusive or dishonest come to light. SUSS psychologist Victor Seah weighs in on why netizens may call for severe punishment, including for perpetrators to be fired.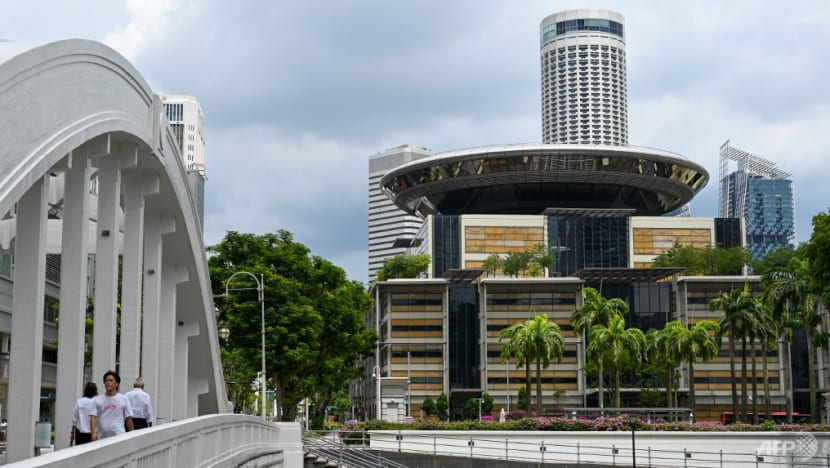 SINGAPORE: What do two former bank employees and 11 trainee lawyers have in common?
For one, they had engaged in extremely poor behaviour in the eyes of the public, separate from any investigation and follow-up by the police or their professional bodies.
A former DBS Bank employee was given a stern warning for sharing an image of a Singapore flag being ripped to show an Indian flag underneath in 2018. A former JP Morgan employee was also investigated after being caught on video verbally abusing a condominium security guard in 2019. And more recently, it was reported that the trainee lawyers cheated on the Bar exams.
After these incidents became known, some netizens called for their employers to fire them, often citing their poor moral character that could reflect badly on the organisation.
To be clear, the actions of some of these individuals are at best disrespectful and appalling, and should be publicly denounced. This has sometimes resulted in doxxing, which has been made an offence since 2020.
But when misdeeds go viral, we somehow seem to look at cutting off their economic lifelines as an effective and fitting punishment. Are such calls excessive or should people be content to let the authorities and other entities decide what punishment is suitable?
And what are the other contributing factors at play when people turn their ire away from the person responsible and towards their employer?
PURSUIT OF FAIRNESS AND PUNISHMENT OF BAD BEHAVIOUR
If you're anything like the 5,000 Singapore respondents who answered a values survey, you might have chosen fairness as your number one strength. You would join the more than half of one million respondents from 75 nations who answered the same.
It is perhaps in this zealous pursuit of fairness that some netizens have called for various wrongdoers, and in some cases, even their families and loved ones, to be identified, fired and harmed. Our general sense that the world is fair may lead us to believe that such transgressions deserve to be attacked.
It may be a form of virtue signalling – the often subconscious process of competing with others to endorse societal values to gain approval. In this perverse competition to appear more virtuous, some commentators might push for ever more severe punishments.
Then there is displacement, where we redirect our anger and frustrations (for example, from a bad day at work) to targets that are less threatening and more available.
Related to this is schadenfreude, the deriving of joy from the suffering of others. When the psychological distance between commentator and target is large – such as a commentator finding little similarities between them and a wealthy foreigner – greater negativity is not unexpected.  
Finally, cognitive biases, or mental shortcuts, may be at work too. The fundamental attribution error may lead us to solely blame the individual, even when in some cases where situational factors may have influenced bad behaviour.
SOCIAL MEDIA SUPERCHARGING THIS SHIFT TO EXTREMES
We have always had our two cents, especially when it comes to evocative topics like cheating or verbal abuse. Before social media, this may only have resulted in a mumble. Now, our thoughts have an easy and immediately gratifying outlet in social media. Social media gives our knee jerk snap reactions to a global audience.  
Commenting on social media is also an open declaration. Just as how smokers who want to quit are encouraged to declare their goal to loved ones, commenting on social media can be considered a commitment device – the making of a prior commitment to a given position.
Commentators are more likely to commit to, and even double down on, their calls for punishment since they have declared so publicly.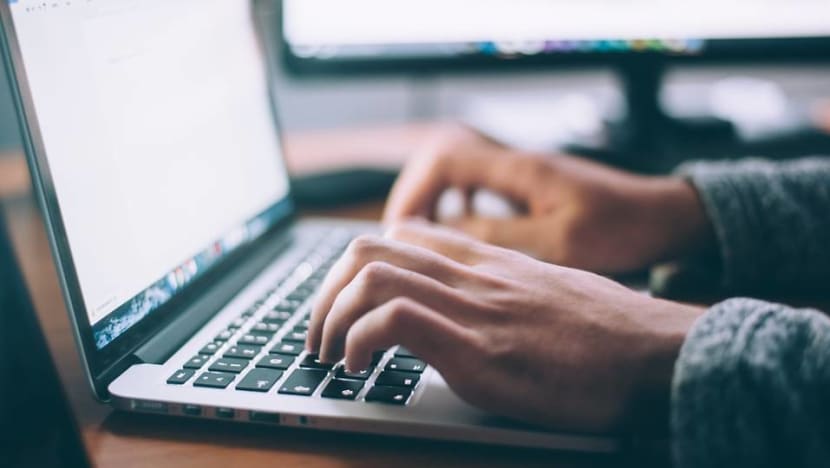 You may have heard by now that the perceived anonymous nature of the Internet has been linked to disinhibition. This disinhibition is a key difference between online interactions and face-to-face ones. This disinhibition can lead to people expressing positions, sentiments and opinions that they would never express in face-to-face conversations.   
Group polarisation and risky shifts are other ways in which social media is pushing conversations to the extremes.
Individuals can form strong group memberships and identities online. Subsequently, these groups can serve as echo chambers that reinforce our views.
OUR EXPECTATIONS OF ORGANISATIONAL JUSTICE
Just as how social media has supercharged our pursuit of fairness, rising emphasis on corporate citizenship, brand activism and calls to go beyond traditional corporate social responsibility (CSR) to what has been termed corporate social justice, are all impetus for organisations to be more socially active.
Thirty years after entering the market, McDonald's is now selling off its Russian business, arguing that owning a business in Russia was no longer consistent with its values.
We want to believe that companies do not want to remain associated with the misdeeds of their employees, especially in cases where we perceive a lack of values.
Edelman's Trust Barometer 2022 report, involving respondents from 28 countries, including 1,150 from Singapore, found that a majority of respondents wanted CEOs to speak out on controversial issues that they care about. They say they will buy from or advocate for brands based on their beliefs and values, or even choose a place to work this way.
These findings suggest that there is some desire for workplaces, including Singapore ones, to be agents of societal change.  
This should come as no surprise since issues of fairness and justice are fundamental matters at work.
Organisational justice can be defined as the perception that rules guiding appropriate decision-making are being adhered to.
The perception that there is organisational justice often precedes judgements of fairness – a general perception of appropriateness at work, and is thought to encourage trust and feelings of being supported at work.
Conversely, a lack of organisational justice has been linked to unhappiness, drops in organisational commitment and loyalty, and even a desire for revenge. Organisations that fail to act against employees who have clearly engaged in deplorable behaviours risk damaging their employees' perceptions of workplace justice and fairness.  
Failing to act may also violate employees' psychological contracts – an unwritten set of expectations that we have for our organisations and our supervisors.
Today's more socially-engaged employees may also expect organisations to act against employees who violate social justice, in addition to more traditional expectations like salary, development opportunities and being treated with respect.  
Crucially, should a serious offence that violates the organisation's core mission and purpose be proven, organisations could seriously consider terminating such workers against the cost of alienating other employees and the public. But we too have to be willing to acknowledge that we can go overboard in our outrage by instantly threatening people's livelihoods.  
Dr Victor Seah is the Deputy Head of the Psychology Programme at the School of Humanities and Behavioural Sciences, Singapore University of Social Sciences.