commentary Commentary
Commentary: Malaysia's mid-week polling day may impact voter turnout in Johor, Kelantan and East Malaysia
Calling a Wednesday polling day is unusual and unprecedented, and it puts the opposition at a clear disadvantage, says one political economist.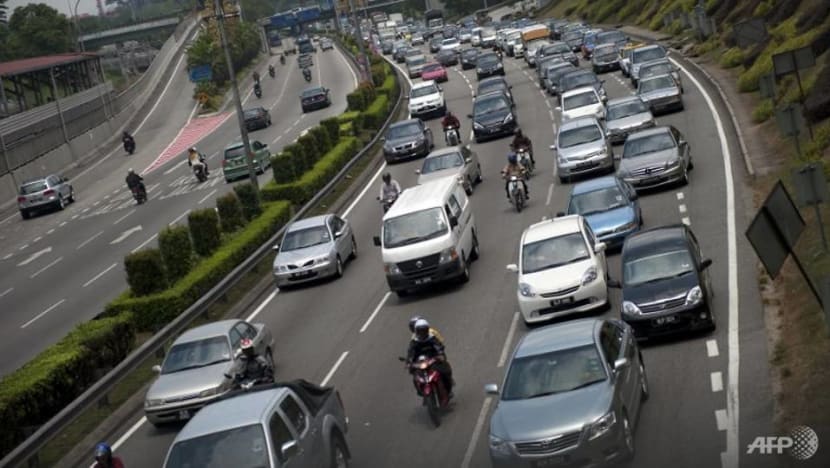 KUALA LUMPUR: The much anticipated general election for Malaysia has been set.
Much to the chagrin of the voting public, polling day will take place on Wednesday (May 9). Voter turnout is expected to be suppressed on a mid-week day, even with a one day public holiday.
Analysts reckon turnout could more likely be at or below the 76 per cent level seen in the 2008 general election.
In comparison, the highest ever voter turnout in Malaysian electoral history, which was 85 per cent in the last election in 2013, saw the opposition coalition garner 51 per cent of the popular vote, and Barisan Nasional (BN) 47 per cent, with the rest to some independent candidates.
The Election Commission's move for a Wednesday polling day is unprecedented and unusual.
General elections set during (or ranging a time period over) weekends are the norm. This was the case from 1964 through 1990 (seven elections) and in 2004 to 2013 (three elections).
It was only in the 1990s that a weekday was set, but even then it was a long weekend situation, with polling taking place over two days on Monday and Tuesday in 1995 and Monday in 1999.
NOT UPSETTING THE RURAL VOTE
Voting patterns in the last elections reveal a bifurcated Malaysia political landscape.
Very simply, it is "urban for Pakatan" (the opposition coalition) and "rural for the ruling BN".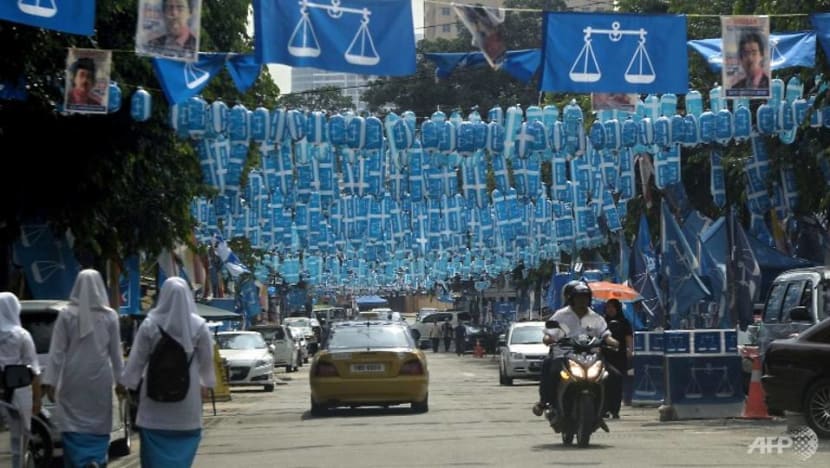 Thus, the move for a Wednesday polling day is contentious, triggering heavy criticism from the opposition coalition.
The worry for politicians facing the ruling BN coalition is that the voters most affected are "outstation voters". They work in bigger urban areas including the Klang Valley, Johor Bahru, Penang and Singapore, and they tend to be opposition supporters.
The BN wants to discourage urban outstation voters from going back to vote in their usually more rural home seats and cause an electoral upset in their rural stronghold. These voters need to travel some distance intra or inter-state or further including from Peninsular to East Malaysia to return home to vote.
ALL RILED UP
Civil society is riled up, and this is evident in social media as groups and numerous hashtags including #PulangMengundi ("go home to vote") have quickly sprung up to help voters find carpool partners and connect outstation voters facing surging and expensive transport costs with strangers willing to sponsor air tickets, train tickets, petrol and tolls. 
Cheap air fares were available in 2013 but not this time, even as some airlines are waiving flight fee charges.
WhatsApp groups are trading a flurry of messages about marginal constituencies (outside the urban sector) which need more voters to show up to challenge the BN's dominance.
Some challenges have resulted in unexpected reactions. The deregistration of the indefatigable ex-Prime Minister Mahathir Mohamad's Parti Pribumi Bersatu Malaysia has surprisingly united his party and the ethnic-Chinese oriented Democratic Action Party under Parti Keadilan Rakyat's flag and rallied supporters.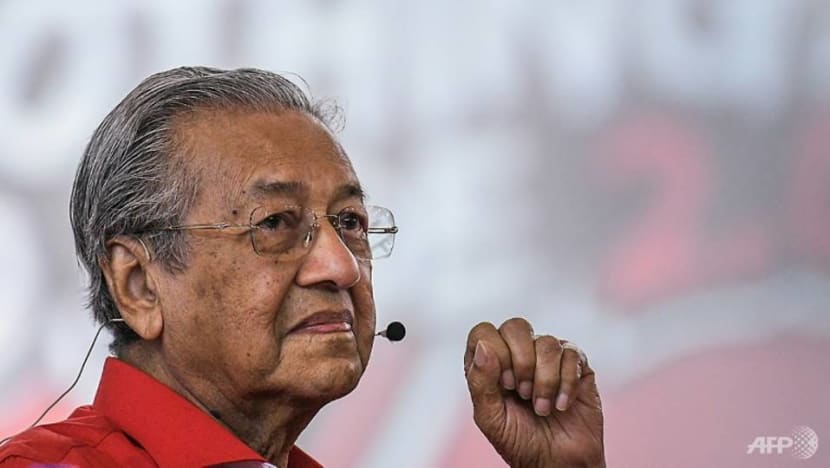 But the obstacles are significant for Malaysians wanting to cast their vote. Based on numbers from interviews and estimates on cross-border traffic and outstation voters, the major groups impacted include:
About 400,000 Malaysians living in Singapore. For example, 40 per cent of the Muar-Johor population is said to be living in Singapore. They will need to obtain leave from their employers. 
About 250,000 Johor-Kulai area workers who commute daily to Singapore (they are non-resident), and need to take time off to vote.
More than a million Kelantanese working outside their home state.
Over 150,000 registered Sabahan and Sarawakian voters living in Peninsular Malaysia. 
These segments account for over a million voters who need to be on the move, far away from their regular work place, to vote on polling day.
INTER-STATE MIGRANTS A KEY IMPACTED GROUP
Malaysia is also characterised by other internal migration segments, including intra-state migrants and other inter-state migrants, notably from Ipoh-Kinta Valley and Penang.
To examine the potential mass exodus for polling day in Peninsular Malaysia, it is also useful to look at data for the major movement of people during key festive seasons, notably Hari Raya Aidilfitri and Chinese New Year, with concentrated people movement to or fro often spread over two to three days.
Data from PLUS (operator of the 772km-long North South Expressway) and Waze provide some useful insights on the dominant mode of transport, by road, within Peninsular Malaysia. Notably, traffic volume in Klang Valley and Johor Bahru plummets in favour of a surge in traffic in Ipoh-Kinta Valley, Kuala Terengganu and Kota Baru-Kelantan.
We can also expect 6 million to 7 million travellers to be on the move come polling day, which is 10 to 20 per cent higher than the regular daily volume.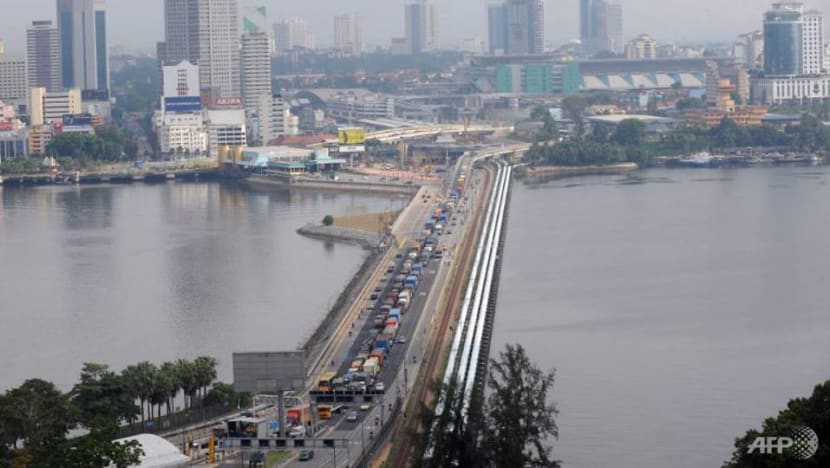 Based on voter registration and the proportion of travellers of voting age, this may translate into some 1.7 million to 3.5 million voters (or 11 to 23 per cent of registered voters).
And how many would be dissuaded from making the journey or struggle to do so but to no avail?
WATCH EAST MALAYSIA, KELANTAN AND TERENGGANU
The ruling BN is anticipated to benefit more from a lower turnout on polling day, but the outcome will vary by locality and depending on how voters react to the obstacle.
Sabah and Sarawak outstation voters would also face higher costs and time needed to return to vote.
But East Malaysia is traditionally a stronghold for the BN, even as it faces a challenge in Sabah, where some say an ethnic Kadazan swing is possible.
Perhaps the clearest potential win for BN will be in Kelantan and Terengganu. There, PAS has always been dependent on voters in the Klang Valley returning to keep the BN at bay.
While PAS has split away from the opposition coalition and appears to act in coordination with BN on key policy issues, there is a risk that BN may fight PAS head-to-head and cannibalise PAS' votes. If so, PAS could be the most obvious big loser from a lower voter turnout.
Khor Yu Leng is political economist at Segi Enam Advisors.

Read other commentaries on Malaysia's general election:
1. The advantages of incumbency.
2. The royal family's influence over how Johor will vote.
3. The younger array of leaders presented by the opposition.

4. Why Mahathir's leadership of the opposition confuses Kedah voters.
5. The unpredictability in swing state Johor.
6. Why Mahathir's prime minister candidacy moves the opposition one step closer to toppling the Barisan Nasional.

7. Why UMNO and PAS have become complicit partners.
8. Why the Malaysia general election is an uphill battle for the opposition.