Commentary: Should you expect your romantic partner to 'get' your career?
As work becomes more integral to our lives, we might expect our significant other to support our careers professionally and personally, says documentary storyteller Ong Kah Jing.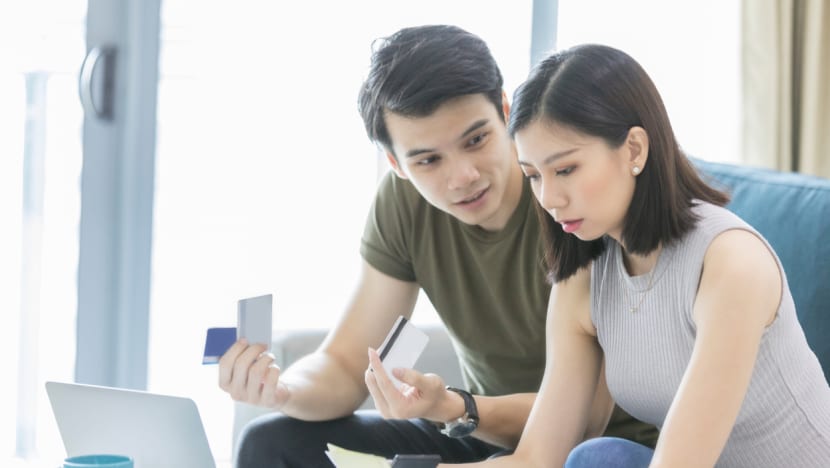 SINGAPORE: In a time when work consumes much of our lives, it is not surprising for couples to have met through work, or work in related industries.
Some studies estimate a third of couples meet at work, though that figure has been falling with the advent of dating apps. In a 2017 survey in Singapore, up to 52 per cent of singles say that they're open to dating someone from the same company.
Regardless of how they've met, couples today expect more from each other besides just financial security or romantic companionship. Many want support, whether emotional or practical, from their partners in their career journeys.
In fact, researchers from the London School of Economics found that working in the same industry increases a couple's well-being because partners have a better understanding of job demands and can help each other along their career growth.
I work in a totally unrelated field to my wife. While we met 12 years ago as polytechnic classmates, we quickly diverged in careers. I work with stories in the media industry, she works with numbers in the automotive industry.
But it is only natural to want to support one another - which is why for as long as we've been together, I've sought advice from more seasoned couples on how we can do so.
MORE THAN JUST A CHEERLEADER
With many of our waking hours spent at work, it tends to become the topic of conversation during quality time with our partners. From gossip and woes to breakthroughs and milestones, these frame deeper conversations about why we work and how we strive towards our goals, both personally and as a couple.
And couples working in similar fields are more likely to grasp the nuances of what is shared. Teaching a primary school class during the last period on a Friday or dealing with customers who expect to be treated like royalty are experiences easier felt than explained.
But more than just understanding, they can actively support their partners when the burdens of work become too heavy to bear.
I know of a couple, both working as financial advisors, that can rely on each other's industry know-how to either solve problems at work or even refer each other to potential clients. Whereas I am merely a cheerleader for my wife, with words of encouragement or comfort to ease her work headaches.
Sharing professional experiences and values can also bring about special possibilities in a relationship. For instance, my friend is an instructor at a local university and his wife is an ex-secondary school teacher. Their common background in education and beliefs in parenting led them to the decision to home-school their two children.
Unlike them, my wife and I will be hard-pressed to find commonalities in our careers, but can we still provide the same level of support to each other?
WHEN WORLDS COLLIDE
My wife and I are generally different in most aspects, from personalities traits to career ambitions. It makes for interesting discoveries every day, as what one does can be at times intriguing and other times confounding to the other.
When my wife sounds me out on work-related problems, my ideas aren't often close to what she might expect and vice versa. We spend much time and a great deal of patience explaining the context of our work before reaching a point where discussing solutions is even possible.
But it is in these tedious processes that I have learnt to appreciate our different perspectives. It is a practical exercise in which we guard each other against tunnel vision and bias.
Sometimes the best ideas come from outside your industry. Inspired by how my wife's global team works together with linked Excel spreadsheets to compute simulations, I developed a cloud-based editing workflow for my documentary team. It might have taken me a year of listening to how her team operates for me to understand it, but when I finally did, it helped make my own work more efficient.
This kind of eureka moment when worlds collide shows that it's always worth talking to your partner about work, even if they won't fully understand where you're coming from.
IT'S ABOUT THE MINDSET, NOT THE CAREER
The truth is that, regardless of professional backgrounds, support can come in many forms and play out in all sorts of ways.
Here are three pointers on how to do so even when you and your other half come from totally different worlds.
First, communicate frequently and honestly about what kind of support you'd like from each other. This will change over time and career milestones, so it will be a continuous process.
Second, learn more about each other's careers and do so not only through your partner. The gleeful surprise on your partner's face that you know specific jargon from their work is priceless.
When my wife notices that I have some understanding of concepts related to her work, like six sigma and Kanban, without her needing to give me a crash course mid-way, she sees my tangible efforts to support her even in the most minor of ways.
Third, find universal values to make sense of each other, because they are not bound to the different specificities and complexities of our careers.
At the end of the day, I work to replicate the comforts that my parents afforded me and my siblings. All my career choices are a manifestation of my desire to be the best husband and father I can be, which has been refined through many forks in the road my wife has seen me take.
Couples can make sense of the fundamentals of what drives them to frame empathetic conversations about our careers regardless of industry.
It is not our career experiences but our mindset that dictates how we support our partners.
Ong Kah Jing (OKJ) is a documentary storyteller who aspires to do justice to stories told.