commentary Commentary
Commentary: Strong political commitment to housing is precisely what younger Singaporeans need
The Government's commitment to long-term planning shown at this National Day Rally will be needed to continue the work of town redevelopment, and assure younger generations of Singaporeans of a vibrant and modern home.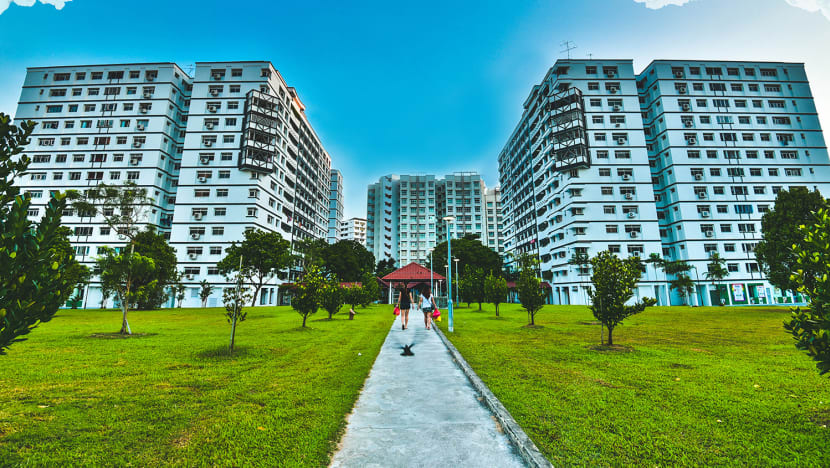 SINGAPORE: Where does an award-winning conductor who directs world-renowned orchestras call home?
That question would likely summon images of a grand Beverly Hills mansion or a luxurious skyscraper penthouse in London.
But Wong Kah Chun, chief conductor of the Nuremberg Symphony Orchestra, calls his Jurong West HDB flat "the best because it is home".
His story, told by Prime Minister Lee Hsien Loong at the National Day Rally (NDR) this week, will have likely resonated with many Singaporeans who value the simple, sturdy comforts of home.
BOLD MOVES ON HOUSING RECEIVED STRONG SUPPORT
It wasn't just Wong's story that threw housing in the spotlight at NDR 2018. Many bold plans were announced.
A new programme to redevelop more HDB flats before the end of their lease known as the Voluntary Early Redevelopment Scheme (VERS) received praise, as did the announced expansion of the Home Improvement Programme.

For months, some people have been watching for the Government's response as discussions have developed about HDB flats being returned to the state when their lease runs out and the implications for the value of people's homes.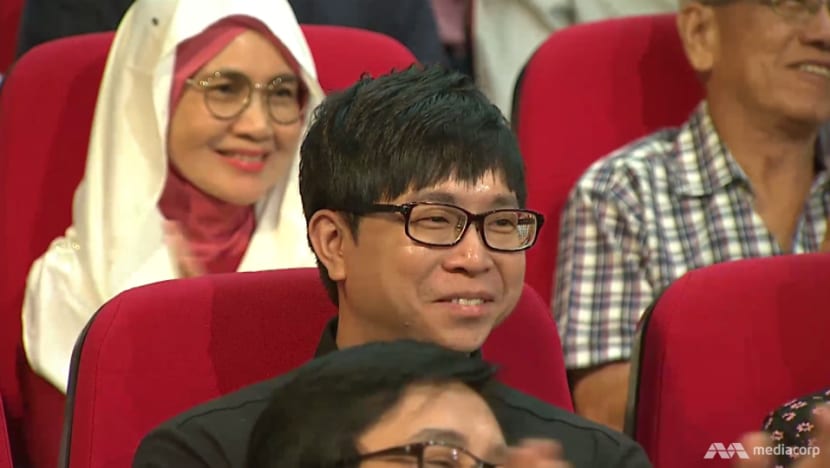 Interest in the issue was sparked by the announcement last June that land occupied by residences at Lorong 3 Geylang would be taken back by SLA when their lease expires in 2020. Prior to that, Minister for National Development Lawrence Wong had posted on Facebook to remind people of this fact.

That prompted some people to ask if they would be "stuck" with a flat they couldn't sell because the Government will take it back after 99 years.
Several housing experts weighed in to discuss the implications and suggest ideas to tackle this conundrum.

Consider the gradual privatisation of all HDB flats or shift the housing model towards renting, said one. But study the impact of any policy review on retirement adequacy and on CPF savings, said another.
In this context, PM Lee's announcement that the Government will take back eligible precincts after they reach 70 years or more and help residents get another flat under VERS fired a salvo in the face of concerns.
There are uncertainties and conditions, like needing most residents to say yes to VERS after selection and compensation will be less generous than under SERS, the selective en bloc redevelopment scheme.
But while the details are still to be worked out, the broad policy is a reassuring signal that the importance of people's relationship with their homes is understood and potential policy problems will be addressed.
This move was strengthened to give owners of larger flats more options in unlocking the value of their apartments, when Minister for National Development Lawrence Wong announced the following day that the Lease Buyback Scheme would be expanded to cover all HDB flats.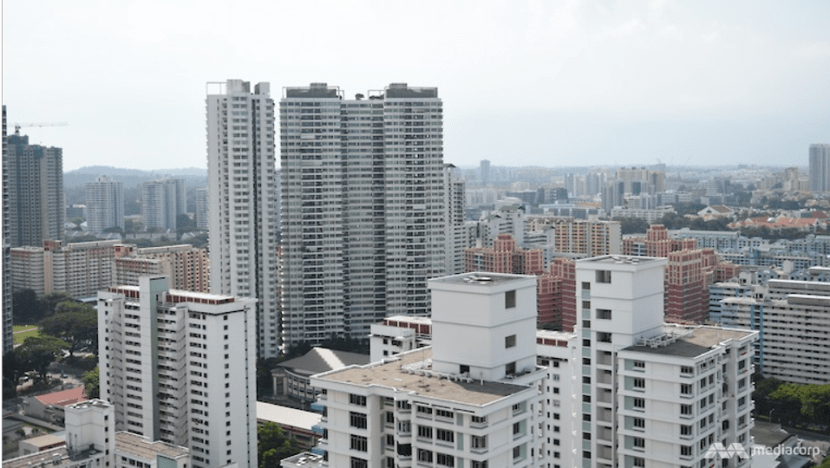 A PROBLEM NOT FOR MANY YEARS YET KEENLY FELT BY THE YOUNG
Some ask why worry over expiring leases now, when the issue would only rear its ugly head many decades from now? After all, the vast majority of flats have more than 60 years of leases remaining.

But for someone whose grandparents live in Queenstown, where some HDB flats have leases that will expire in about 50 years, I share the anxieties about the fate of these first mass use cases.
The image of elderly residents having to vacate their homes after their lease expires troubles me when I meet families there, even though this scenario will not apply to my grandparents, as they are in their 90s.
Each time I walk along Stirling Road from the MRT station to their home, and pass by blocks of flats as old as theirs, I shudder at the possibility that Singapore might end up with run-down "ghost towns" of neighbourhoods of apartments no one wants to buy because their leases have passed the half-way mark and shuttered shops which no one wants to rent because of low foot-fall.
So it's not just a worry about expiring leases but of estates emptying out and decaying as neighbourhoods age.
YOUNG SINGAPOREANS WANT THE SAME SOCIAL COMPACT OUR PIONEER GENERATION HAD
Yet, this bleak outlook is not congruent with my grandparents' views about housing.
In fact, my grandparents' experience suggests many of the pioneer generation of Singaporeans have come to regard their flat not just as a reliable roof above their heads but an almost unshakeable assurance of social security across the years.
They say their flat was a refuge against the daily toil and life's uncertainties in Singapore's first decades as a young nation.
They are also beneficiaries of the heavily subsidised Home Improvement Programme, and have seen a new utility room added coupled with the replacement of ageing bits like the toilets, pipes and windows a few years back.
They enjoy having breakfast at nearby Mei Ling Street Market, which was recently renovated and made more vibrant, attracting more friendly faces to the area.
While they appreciate the physical works, what these upgrading exercises represent to them is an affirmation that the value of their homes can be preserved. And they don't just mean dollars and cents.
Many observers focus on this generation benefiting from higher housing prices. Indeed, my grandparents' flat is now worth 40 times what they paid in 1971.
But when I talk to them about Queenstown, what gets first mention is how proud they are of their spruced-up home and how upbeat about the future they feel when they see that neighbourhood amenities are modern and buzzing with activity.
HOUSING AS SOCIAL COMPACT RESOUNDINGLY INTACT
Access to affordable, quality housing in vibrant neighbourhoods is not some abstract concept, but a lived reality most Singaporeans have a stake in. More than 90 per cent of residents are homeowners, and 80 per cent live in HDB flats.
In this context, these bold moves on housing have provided stronger reassurances and strengthened it as a key pillar of Singapore's social compact.
We may be 20 years away from the first case of VERS, but its announcement has given many neighbours where my grandparents live some confidence of an option when the flat reaches 70 years or so, if their precinct gets selected.
Many also tell me they now see a longer-term future in Queenstown, and look forward to the possibility of another upgrading under the Home Improvement Programme II announced by PM Lee, and more broadly to their estate being revitalised over time with redevelopment.
NEVER DONE BUILDING SINGAPORE
There was one more thing at NDR that moved me - the CGI showing a visualisation of the Punggol waterway area played at the rally almost 10 years ago superimposed with recent footage of the neighbourhood shot by a drone from the same angle.
It was an exciting sight to see what was planned for a decade ago has now materialised. 
For my younger sister, who has just moved into a brand new apartment on Anchorvale Crescent with her husband and newborn son, this bright reality underscores this social compact.
She speaks often to my grandparents and hears the same positive tales about what makes Queenstown their home.
And like many new homeowners of our generation, she hopes to enjoy the same assurances about housing my grandparents were privileged to.
"We will never be done building Singapore", PM Lee said at the end of his rally speech.
But it's assuring to see this strong political commitment to long-term planning, which has underpinned public housing for the pioneer generation of Singaporeans, undergird this social compact for a new generation of Singaporeans who call Singapore home.

Lin Suling is executive editor at Channel NewsAsia Digital News where she oversees the Commentary section.