Commentary: North Korea is far from the hermit kingdom you think it is
The country is heavily reliant on international trade to meet basic food requirements, generate revenue and more, says an international relations professor.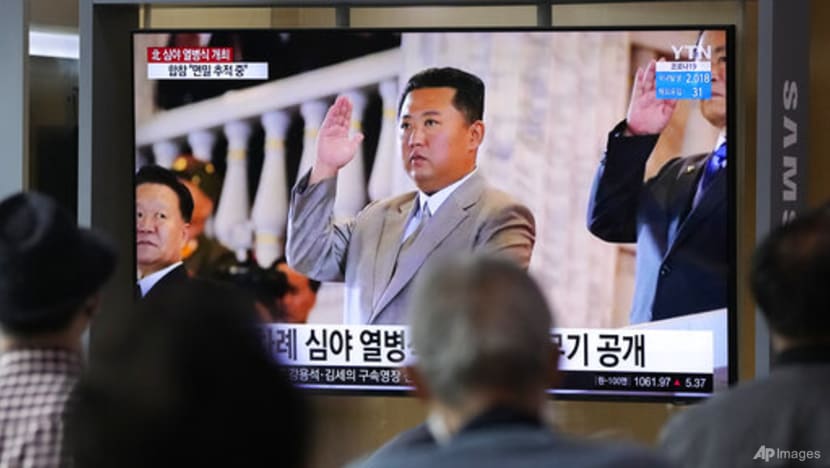 SYDNEY: Any spread of COVID-19 in North Korea will prove disastrous.
Its healthcare system is unable to cope. Medicine and medical equipment are difficult to import due to sanctions, the border closure, the departure of humanitarian agencies and the lack of foreign currency.
Even if (as North Korea claims) there is no COVID-19 in the country, North Korea's economy is undoubtedly doing it tough.
Hard data about North Korea is difficult to come by. Since the January 2020 border closure, there have been multiple signs of economic hardship, at least in parts of the economy that rely on imports and exports.
China's reported trade with North Korea was down 80 per cent in 2020 from the previous year, although the first half of 2021 was a little better, potentially due to greater needs for fertiliser.
In 2020, North Korean fishing fleets essentially disappeared, possibly due to concerns that movement would bring in COVID-19.
Without imported goods, or the ability to bring in hard currency through exporting goods, markets have suffered shortages and volatility. Since the border closure, rice prices in Hyesan have been consistently higher and have experienced greater volatility than in Pyongyang and Sinuiju.
Given that Hyesan is more dependent on foreign trade for its supplies, this suggests the border closure is creating hardship in cities that do not have ready access to domestic rice supplies.
Even in Pyongyang and Sinuiju, where rice prices have been relatively stable – suggesting that the North Korean state may be releasing reserves of rice (possibly from military reserves) as a way of overcoming market shortages – prices were volatile in the first half of 2021.
North Korean leader Kim Jong Un himself acknowledged there were food problems in the country which threatened national security.
HEAVILY RELIANT ON IMPORTS
The key insight from North Korea's crisis over the past 18 months is that it is not actually economically isolated from the rest of the world. Despite North Korea's reputation as a hermit kingdom, the country is heavily reliant on imported goods to supply its markets.
Clearly, the regime knows this. Kim Jong Un's emphasis on fish production and aquaculture, which predates the COVID-19 border closure, suggests that he has been trying (unsuccessfully) to minimise the country's dependence on international trade for its basic food requirements.
The strict border closure is both at odds and in line with the government's overarching policy towards markets. Since coming to power, Kim has generally allowed market activity to continue because he needs the revenue such activity brings and because it supports the majority of the population.
At the same time, he has pursued policies that aim to centralise and consolidate political control over market participants and enterprises, as well as extract more income from these enterprises.
Even during the pandemic, the regime has attempted to maintain income for the state and supplies for state-controlled traders. Throughout the pandemic, North Korean and third-country flagged ships have continued ship-to-ship transfers of oil in international waters in violation of UN sanctions.
Presumably, North Korea has enough foreign currency, or at least the equivalent in barter goods, to pay for the oil. North Korea also continued exporting millions of tons of coal, largely to China via illicit ship transfers and port visits, to bring in hard currency.
REOPENING BORDERS ONLY BENEFITS ELITES
Kim's support has relied on providing business opportunities to political elites, particularly in international trade. A border that is completely closed for an indeterminate period will have deleterious effects on the positions of these elites.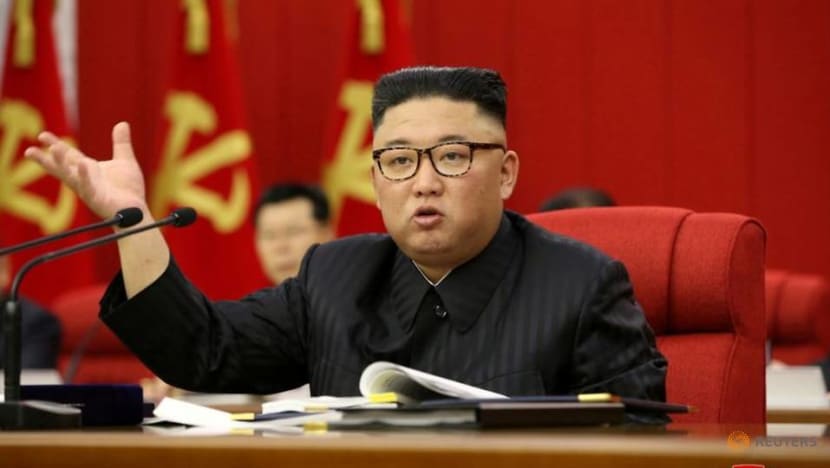 Selectively opening border trade to allow some trade through is a good way to maintain the support of those it favours but is less effective at stabilising markets. It also drives an increase in inequality between the haves and have-nots, even in Pyongyang.
North Korean authorities have been cracking down on smuggling, even as they open applications for new trading permits in anticipation of the border re-opening.
In effect, politically connected traders may be able to start trading soon, but the politically marginalised will continue to suffer and hunger will persist among the general population.
North Korea's COVID-19 border closure is likely to have other long-term effects. In the absence of functioning institutions in North Korea's ambiguously marketised economy, people buying and selling goods have developed a number of coping strategies in a bid to enforce contracts, minimise uncertainty, improve access to information and increase trust.
In the short term, the social networks and trust-based relationships that have arisen from these coping strategies may aid North Koreans in adapting and surviving. But over the long term, particularly with interminable border closures and food shortages, social ties may begin to fray.
Until it reopens border trade, the regime will have to resort to increasingly strident campaigns to deal with food shortages and related problems.
Justin Hastings is Professor at the Department of Government and International Relations, the University of Sydney. This commentary first appeared on East Asia Forum.