Commentary: Why are so many of us feeling overwhelmed now that life seems back to normal?
If we were languishing in 2021, we might be feeling totally overwhelmed this year now that pandemic measures have eased, says the Financial Times' Jemima Kelly.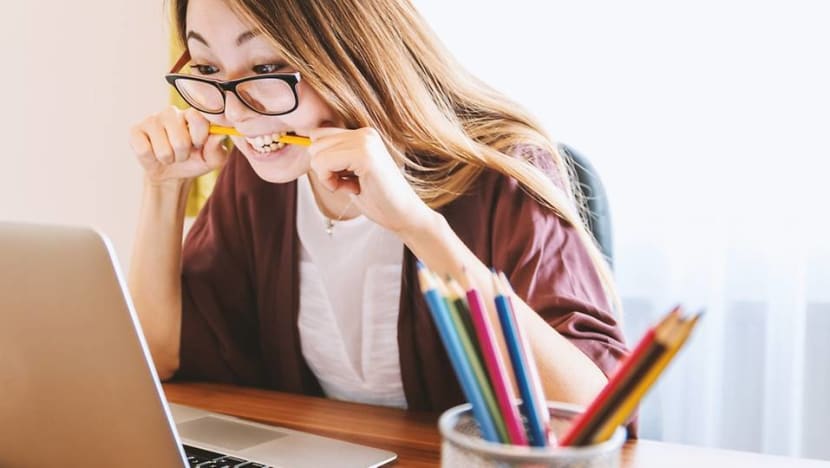 LONDON: Glastonbury Festival is back, foreign holidays are back (where the planes are flying), breathing in the delicate air of the London Underground without a mask is back and the office is back – for many, only if and when you feel like it. Doesn't all this freedom make you feel elated? Positively happy-go-lucky?
Apparently not. Data from the Office for National Statistics (ONS) show that while the proportion of adults reporting high levels of anxiety has fallen since the start of the pandemic, when it spiked to about 50 per cent, we are still feeling angsty. 
For the past year, that figure has been stuck stubbornly above the 30 per cent level; 33 per cent in the most recent survey, markedly up from 21 per cent at the end of 2019.
This has, for much of the past two years, largely been down to COVID-19, in terms of the illness itself and also its indirect effects. 
But the Resolution Foundation has shown the proportion of Britons saying their well-being is affected by the pandemic has fallen below the number reporting high anxiety in recent months. We're still very anxious, in other words, but we're worrying more about other things.
The most obvious source of stress is the cost of living crisis: 77 per cent of us reported feeling worried about rising costs in the ONS' most recent survey. But could there also be something else going on?
RELENTLESS SOCIAL EXPECTATIONS AFTER PANDEMIC
Last Saturday, I bumped into a friend who told me she had plans that night but wished she didn't; she just wanted to stay in and not feel bad about it. Earlier that week I had decided I would voluntarily put myself into a month-long lockdown due to relentless social expectations. 
This only lasted about three seconds. Apart from the fact that I am expected to regularly show up at work these days, it's just not that kind of world anymore.
Organisational psychologist Adam Grant argued in an article last year that what he called "languishing" – or "feeling blah" was the dominant emotion of 2021. "The pandemic has dragged on, and the acute state of anguish has given way to a chronic condition of languish," he wrote, describing this as "a sense of stagnation and emptiness".
But a year or so later, with life having heaved back into a kind of semi-normality, such idle "languishing" feels like it belongs to a bygone era. Is the dominant emotion of this year feeling totally overwhelmed?
WE ARE OVERWHELMED AND EXHAUSTED
In his book The Happiness Hypothesis, social psychologist Jonathan Haidt draws on the work of French sociologist Émile Durkheim to explain why "freedom can be hazardous to your health". From his research into the suicide rate in late 19th-century France, Durkheim had found that "people who had fewer social constraints, bonds and obligations were more likely to kill themselves", Haidt writes. 
Durkheim also found that when social constraints were removed very rapidly, it could lead to a sense of anomie, or normlessness, in which the freedom to do as you please ends up more bewildering than liberating.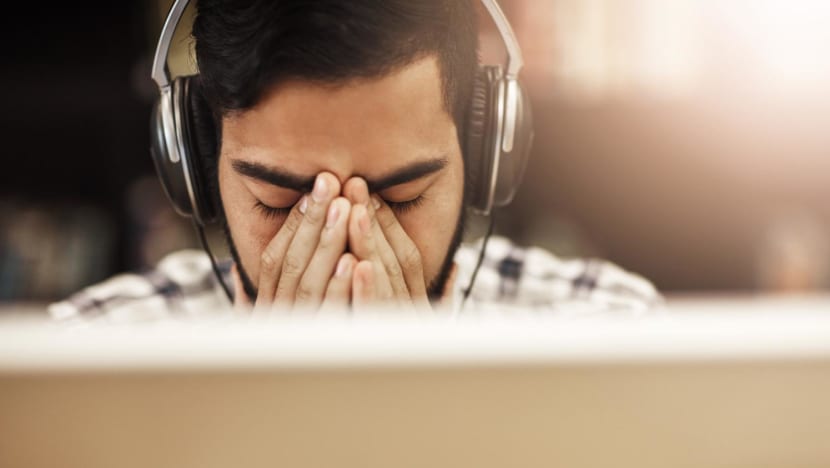 Perhaps the unnerving feeling that comes from having the freedom to do as you please helps explain why 72 per cent of hybrid workers in a recent survey reported finding this set-up emotionally exhausting – higher than both those who work completely remotely and those who work solely from the office.
And the relentless expansion of the digital realm, a trend that pre-existed the pandemic but was accelerated by it, must also be a factor in what we might call the Great Overwhelm. These days we are not just battling to reach inbox-zero; we're also trying, futilely, to get to podcast-episode-zero, TV-series-zero and Instagram-story-zero.
Everything is in fact all too bountiful in the online land of infinite possibilities. This lack of scarcity not only creates a problem for the value proposition of digital matter – one of the core issues for cryptocurrencies – but is also just utterly exhausting. 
Oh, you finished that show? Here are ten similar ones for you to try! Oh, you're looking for single men in your area aged 30 to 45? Here are 10,000 of them! (There are 10,000 of you too, of course.)
No wonder the move to in-person dating events. And the growing number – over 1 million – of those who fork out US$5 a month or so to read a single Substack writer's output rather than subscribe to a newspaper that employs hundreds. You might not be able to finish FT.com, but you can easily complete a Substack.
It is worth remembering that the grass on the other side is often rather more yellowy-brown than we imagine it: Finding an excuse to cancel social plans is quite different from not being allowed to make them in the first place. But some of us are still struggling to know what to do with so much of a good thing.
Source: Financial Times/geh