Commentary: Leisure travel is bouncing back but it's not all good news for major carriers like Singapore Airlines
Recovery of the aviation sector in Asia-Pacific has been marred by slower border reopening and China's zero-COVID policy. And the loss of business travel will likely affect the recovery of major carriers like Singapore Airlines, says NUS Business School's Nitin Pangarkar.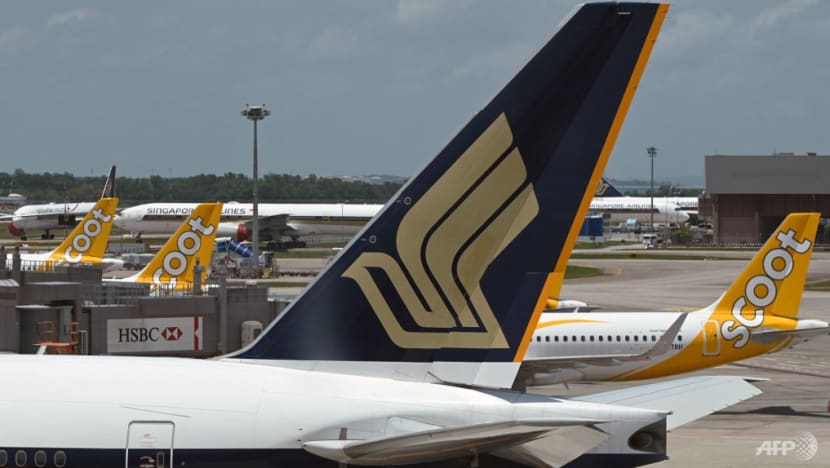 SINGAPORE: Optimism about the recovery of the aviation sector has returned. Many restrictions on travel have been or are being lifted worldwide, even in places with more conservative border policies. Hong Kong is relaxing some testing requirements for incoming passengers while Japan is opening up to foreign tour groups from Friday (Jun 10) onwards.
COVID-19 had brought passenger travel to a grinding stop for a few months in 2020. Recovery since then has been halting, with many airlines pivoting from carrying passengers to cargo, driven by strong demand for time-sensitive freight, such as vaccines, as well other essential goods impacted by restrictions on cargo ship movements.
Now, there are diverging opinions about the future of air travel. Some are optimistic, predicting that pent-up demand for international travel will drive rapid recovery, even the return to pre-pandemic demand as early as 2023. 
This includes the head of the International Air Transport Association (IATA) Willie Walsh, who said so at the Changi Aviation Summit in May. Singapore's own Changi Airport handled nearly 40 per cent of pre-COVID levels in passenger volume in end-April, after the vaccinated travel framework came into effect on Apr 1.
Others such as consulting firm Bain have a more cautious outlook. I too, am in the cautious camp. 
Recovery has been uneven across geographic regions and Asia-Pacific has been lagging behind. According to IATA, international travel in Asia in 2021 was only at 7 per cent of what it was in 2019, compared to 25 per cent worldwide. In the first quarter of this year, it has picked up to 60 per cent in places like Europe and North America, but only 17 per cent in Asia. 
This is because of the slower opening of Asia, New Zealand and Australia this year and China's strict zero-COVID restrictions.
DIFFERENT RECOVERY PROSPECTS FOR BUSINESS AND LEISURE TRAVEL
Opinions may diverge due to how much emphasis one places on business and leisure travel. 
According to one estimate, business travellers make up 12 per cent of passengers but contribute a larger proportion of airline revenues and as much as 75 per cent of the profits on certain flights.
The lifting of restrictions is already releasing significant pent-up demand of leisure travellers confined to their own shores for two years. Staycations and virtual reality visits to museums helped quell our hunger for travel while it was an impossibility, but no longer.
On the other hand, businesses were forced to adopt technology to handle matters that could not be deferred the way we would do a holiday. Adaptability as a business strategy helped many companies to thrive and there may be reluctance to resume work-related travel that has mostly been replaced by videoconferencing.
Business travel may also be impacted by sustainability concerns, with major companies like Swiss Re and EY committing to reducing business travel carbon emissions. 
Bill Gates had predicted in 2020 that more than 50 per cent of business travel would go away permanently, saying that there will be "a very high threshold" to actually make the work trip.
IMPLICATIONS FOR SINGAPORE AIRLINES AND OTHER FULL-SERVICE AIRLINES 
The differing prospects for business and leisure travel may have three key implications for the airline industry, especially full-service airlines such as Singapore Airlines.
First, leisure travel is more sensitive to prices – cheaper seats and flights are typically bought well ahead of time. Dwindling business travel might mean a lower yield (average revenue per seat per distance) and a consequent decline in profitability. An industry observer told the Harvard Business Review that air ticket prices are also higher now in part because business travel revenue isn't subsidising the rest of the flight anymore.
In fact, since the average leisure flight is likely to be a shorter distance flight than a business flight, the costs of operating a leisure flight (on a per seat mile) basis are likely to be higher as well. This means a double whammy of lower revenue and higher costs for airlines. 
Second, leisure travel has lower barriers to entry for smaller airlines. Leisure destinations tend to be a short distance away and can be accessed by point-to-point flights. This is unlike the hub and spoke model that larger flag carriers such as SIA and Emirates are adept at, where the vast majority of flights are connected through Singapore or Dubai. 
Lower barriers to entry mean more competitors over time and further lower yields. Pre-pandemic, Air Asia competed effectively with SIA for many of the short-distance, point-to-point routes and was named the world's best low-cost airline by Skytrax in 2021, ahead of Scoot, SIA's low-cost arm.
Third, serving leisure destinations and travellers often requires different skills in terms of fleet management, service provision and government relations than what large full-service airlines have cultivated over time.
Two aviation experts tell CNA's Heart of the Matter whether government support for flag airlines has been excessive and how aviation titans will need to rethink their futures:
BUDGET AIRLINES COULD BENEFIT MORE IN THE NEAR TERM
As such, the prospects of airlines that serve more leisure travellers are probably brighter in the near term if some of the demand for business travel does not come back for a while – if it ever fully comes back. 
Budget airlines that managed to survive the pandemic may benefit from the pent-up demand and do quite well. For example, British low-cost carrier easyJet was expected to fly up to 60 per cent of its 2019 levels between July and September 2021, compared to flag carrier British Airways, which only expected 45 per cent over the same period. Those with a strong base of domestic traffic, such as Southwest in the United States, may do even better.  
SIA faces greater challenges ahead, with no domestic market to speak of. In May, the airline announced a third consecutive but narrower net loss of S$962 million.
Some of its pre-pandemic moves could serve it well. SilkAir's merger during the pandemic was announced ahead in 2018, with some regional routes being shifted within the SIA Group portfolio which includes Scoot. But it is too early to tell the impact of the consolidation.
But one complicating factor is that the strict COVID-19 restrictions in Singapore might have allowed Qatar to steal a march on SIA during the pandemic. 
Qatar Airways carried 5.8 million passengers in the fiscal year ending in March 2021, compared to Singapore Airlines' 457,000 passengers over the same period. Qatar also reopened to fully vaccinated international travellers without quarantine earlier in July 2021.
I travelled by Qatar a couple of times during the pandemic and was impressed by the buzz at the Doha airport, in stark contrast to the depressing sights at Changi where most things were shut. Time will tell whether some of the travellers that shifted to Qatar may decide to stick to their new route and eschew their old Singapore stop.