Commentary: Singapore's ageing population does not only bring challenges
The stereotypical image of older adults needs to change as Singapore's population continues to age. There's a longevity dividend for the workforce and for businesses catering to older consumers, says SUSS' Dr Kelvin Tan.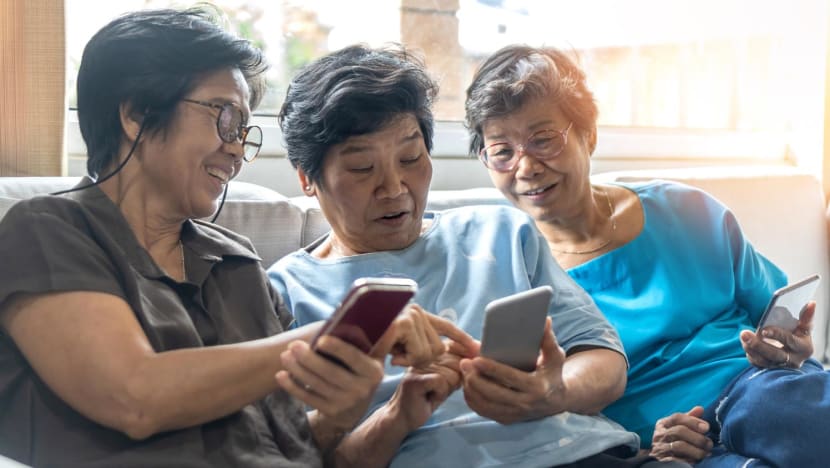 SINGAPORE: By 2030, about one in four Singaporeans will be 65 years old and older – that's everyone born in 1965 and earlier. It drives home the challenges of an ageing population. But is it a "silver tsunami"?
This term has been increasingly cast aside due to the negative connotation around ageing – which is, after all, a natural part of life. As Deputy Prime Minister Lawrence Wong said on Jun 28 when he launched the Forward Singapore exercise, we can turn challenges into opportunities.
One such opportunity is the longevity economy, by tapping into the new consumer habits of older persons. In Japan, adult "absorbent pants" have outsold baby diapers since 2013. A Financial Times report estimates this will happen in China by 2025. Innovators are starting to develop artificial intelligence (AI) solutions to help people with incontinence.
But it's not just about longer lifespans. Factors like increased affluence, education, access to care and technology have come together to add on healthier years. Singapore's health adjusted life expectancy at birth – the number of years a person is expected to live in good health – has risen to 72.6 for men and 75.8 for women.
So, the stereotypical social construct of a frail older person who depends entirely on the younger generation to survive needs to evolve.
LONGEVITY ECONOMY EXPECTED TO HIT TRILLIONS
Certainly there's a longevity dividend if older workers can continue to contribute to the workforce. Some companies, like Prudential Singapore, have removed the retirement age entirely to allow older employees to continue working,
But it also means more consumers with changing needs and spending power. By 2030, Singapore's silver generation is projected to spend nearly US$150 billion (S$209 billion), according to a Monitor Deloitte analysis.
Already, sectors such as healthcare (such as for chronic and non-communicable diseases), insurance and technology have realised the huge potential of the baby boomer generation.
In Asia Pacific, the longevity economy is expected to hit US$4.6 trillion by 2025, a jump of 43 per cent from 2020, according to a 2020 study by Ageing Asia. Businesses can design their services and products for older people, with consideration for community and family and how the shopping experience, brand marketing, packaging, nutrition and health may be different for this group.
The demographic of older people must not be viewed as monolithic and homogenous. One important area will be to cater to the needs and wants of independent older adults and also help them stay independent.
Post-pandemic, older consumers will be gearing up for new travel and safer experiences. Be it old friends going on holiday together, or elderly parents travelling with their families, tour agencies can better cater to their needs and requirements.
For example, trips can be planned around once-in-a-lifetime must-see experiences or even relive old memories. The tours can be catered to their physical and cognitive demands, for example with less hurried shuttling between sites.
Some enterprising companies even offer "anti-ageing" packages that include spa retreats, wrinkle treatments and makeovers.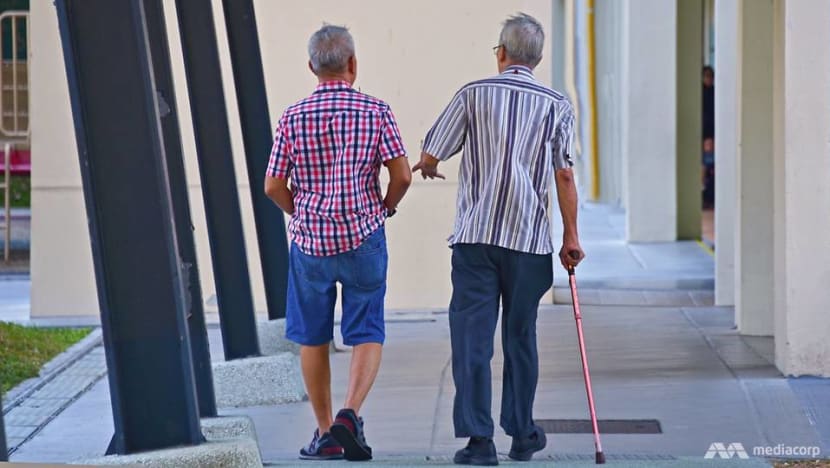 SMART HOMES AND TELEHEALTH CAN EMPOWER OLDER ADULTS
Then there are the technological advances that can help encourage independent living in the community.
Smart socio-gerontology products can help: Kinect games and interactive LED tiles, like Moto, can help older adults have fun while keeping physically and mentally fit.
Easy-to-use gadgets can also be worn or integrated into the home system to assist older adults and reassure their family of their independence. Virtual assistant technology can help older adults with setting reminders and navigating the digital world we live in. Different types of sensors can help control light, sound or temperature, increasing safety when using appliances, as well as detect abnormal behaviour in case of accidents.
In Japan, social robots have been rolled out to assist in the well-being of older persons. Paro, a therapeutic baby seal robot, was one of the most popular for people with dementia.
Another robot gaining celebrity status, LOVOT, was designed to be an "affectionate" companion using AI to recognise and react to the person to help with loneliness and depression. The company was recently bought over by Japanese fashion magnate, Yusaku Maezawa.
Services like telehealth also have the potential to proliferate further if older adults can get health care remotely, which can save time and effort in going to the clinic for more routine matters.
This will be particularly important and empowering for patients who have lingering health issues or chronic conditions. For example, those who have experienced strokes could do self-directed rehabilitation with a technology system where their exercise routines will be recorded and sent for assessment.
Another solution by Orbit Health of Germany helps Parkinson's patients harness the power of AI and sensors to monitor their motor symptoms and treatment response to have better treatment outcomes and improve their quality of life. 
BRINGING PURPOSE AND BUSINESS TOGETHER
A Japanese start-up, Miharu, operates a lifestyle support service to reduce social loneliness and improve the self-esteem of older persons. The young staff pay regular visits to seniors' homes as "partners" to provide many services, including digital support, storytelling, and shopping.
Ibasho Japan is a community initiative for older persons to run programmes in the community and can invite friends and family members to join them. It is anchored in values of pride, respect and dignity of older persons by providing a sense of purpose, which research has shown can slow down cognitive decline.
The longevity market should not be a missed opportunity for entrepreneurs. Universities, start-ups and community partners are essential agents of change to bring about improvements in the areas of digital literacy, providing caregiving respite and delivering meals on wheels.
Modern Aging from ACCESS Health is a business accelerator programme, in Sweden, Singapore and China, to facilitate the creation of start-ups focused on the needs of the elderly.
Some startups with interesting solutions have graduated from the Singapore programme: FlexoSense provides in-sole sensors to help diabetic foot management while Kinexcs offers personalised health for fitness seekers and athletes using evidence-based recovery for their musculoskeletal conditions.
SoundEye has a non-intrusive fall-detection sensor and Timeliss provides personalised planning for late life matters.
MINDSET CHANGE ON HOW SENIORS ARE SEEN
We need a mindset change in how we perceive seniors in society. The experience of the new "young old" will be very different from previous generations. Besides new spending habits and lifestyles, older persons will require a longer-term oversight of their financial plans, continuous lifelong learning and education.
They have been increasingly exposed to technology and a digital lifestyle, and seniors can play a part in co-designing and co-creating technology for their peers. 
Singapore should be a liveable home for older adults, seen as active individuals who can still contribute and want to spend their years with dignity and purpose – not seen as a burden on the healthcare system and society.
Investing in a longevity economy can rewrite the challenge of the silver tsunami into a golden opportunity.
Dr Kelvin Tan is a senior lecturer in the Singapore University of Social Sciences' gerontology department.