DPM Wong launches Forward Singapore exercise to 'review and refresh' country's social compact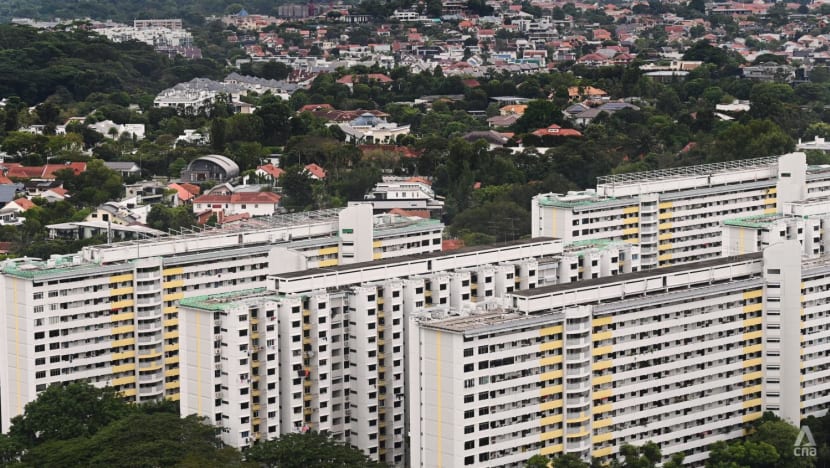 SINGAPORE: Deputy Prime Minister Lawrence Wong on Tuesday (Jun 28) launched a year-long exercise that will "review and refresh Singapore's social compact". 
Known as Forward Singapore, the exercise will be led by Mr Wong and the fourth generation, or 4G, leadership team. In April, Mr Wong was named as the leader of the 4G leadership team, paving the way for him to become the country's next Prime Minister.
The exercise will "set out a roadmap for the next decade and beyond", said the Government in a separate press release.
"A social compact is a shared understanding of how all of us in society relate to one another. It's about the respective roles and responsibilities of various groups," said Mr Wong, who is also the Finance Minister.
"What should the Government, employers and the community do for workers and individuals? And what are our obligations as individuals to one another and to society at large?" he added. 
"A social compact that is deemed fair by all segments of society will strengthen social capital and foster trust, and this is what enables us to progress together as a nation.
"And this is why it's so important to refresh and update our social compact, so that it remains fit for our changing context and circumstances." 
Through the Forward Singapore exercise, the 4G leadership will "partner Singaporeans" to explore how to ensure greater opportunities for all, as well as provide better assurance and care for Singaporeans, the press release read. 
It will also explore how to steward shared resources and foster a greater sense of shared ownership and responsibility across society, it added. 
The exercise will build on the ideas gathered from other engagements in recent years, like the Singapore Together Emerging Stronger Conversations, and the Conversations on Women's Development. 
The Singapore Together Emerging Stronger Conversations were launched in June 2020 by Deputy Prime Minister Heng Swee Keat to collect ideas from Singapore residents about taking the country forward amid the COVID-19 pandemic. 
Mr Heng had been expected to become the next Prime Minister, but announced in April last year that he was stepping aside as leader of the 4G team.
It will be organised along six pillars - economy and jobs, education and lifelong learning, health and social support, home and living environment, environmental and fiscal sustainability, and the Singapore identity - each led by 4G leaders.
Forward Singapore overall lead: Lawrence Wong

| Pillar | Pillar Leads |
| --- | --- |
| Empower: Economy and Jobs | Tan See Leng, Ng Chee Meng, Koh Poh Koon |
| Equip: Education and Lifelong Learning | Chan Chun Sing, Zaqy Mohamed, Tan Kiat How |
| Care: Health and Social Support | Ong Ye Kung, Masagos Zulkifli, Indranee Rajah |
| Build: Home and Living Environment | Desmond Lee, S Iswaran, Josephine Teo, Sim Ann |
| Steward: Environmental and Fiscal Sustainability | Grace Fu, Tan Chuan-Jin, Chee Hong Tat |
| Unite: Singapore Identity | Edwin Tong, Maliki Osman, Janil Puthucheary |
"AT A CROSSROADS"
Forward Singapore will be a year-long exercise, and a report will be published in mid-2023 after its conclusion, said the Government in the press release. 
"This report will set out policy recommendations to underpin our refreshed social compact, and highlight how different segments of society can be more involved in contributing towards our shared goals," the press release read. 
Singapore is "at a crossroads" in its journey, said Mr Wong.
For example, Singapore expected a strong recovery from the COVID-19 pandemic, but there have been "stronger headwinds" like the situation in Ukraine and a possible recession. 
Singapore also faces domestic issues and social trends like a rapidly ageing population, and "mounting anxieties among many of being displaced by others". 
"The bottom line is that the world around us and our own society have changed and will continue to change. So we know in our guts it cannot be business-as-usual," said the Deputy Prime Minister. 
If Singapore's social compact fails, a large segment of Singaporeans will feel estranged from the rest of society, and trust in the Government and other segments of society will drop, he added. 
"We will become a low-trust society, like so many others in Asia and Europe. And Singapore, if this were to happen, will surely fracture." 
With the Forward Singapore exercise, the 4G team intends to reaffirm fundamental values, re-examine principles, and review priorities and policies, said Mr Wong. 
"I hope to see a society and a system that benefits many, not a few, that rewards a wide variety of talents, not a conventional or narrow few, that values and celebrates all individuals for who they are and what they can achieve, and provides all with opportunities to do better throughout their lives."