Commentary: We need more than bike lanes for cycling to gear up in Singapore
Singapore is not designed for the convenience of bicycles. The cycling craze, triggered by COVID-19, is likely a passing fad, says SUTD's Samuel Chng.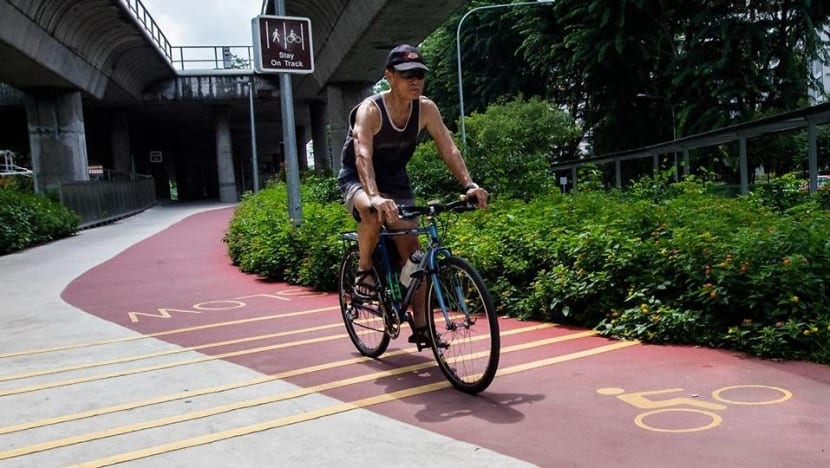 SINGAPORE: If you have taken a stroll through park connectors in the last two years, you would've noticed there are more cyclists around you.
Since COVID-19 hit, it is common to have bicycles whiz past you as you are walking or driving. Some are leisure cyclists, others are delivery riders at work.
Sales of bicycles in Singapore have been buoyant, with shops reporting 20 per cent to 50 per cent increases in sales. One well-established folding bike company even tells buyers that getting hold of their wares would take a few months.
Other cities have been bitten by the cycling bug too and are transforming their transport networks. Paris turned 50km of roads into bike-only paths, including main thoroughfare Rue de Rivoli. Across Europe, more than US$1.1 billion has been invested in cycling infrastructure, and over 2,300km of bike lanes have been built since the pandemic.
But the response in Singapore has been comparatively muted. In fact, cyclists still have a bad rap with pedestrians and motorists.
In a CNA Insider survey conducted in April, over 80 per cent of respondents said there are more errant cyclists today. They're unwilling to share space with cyclists – 59 per cent don't want cyclists on roads, and 74 per cent don't want them on pavements.
Why hasn't the cycling boom swayed public acceptance of cycling?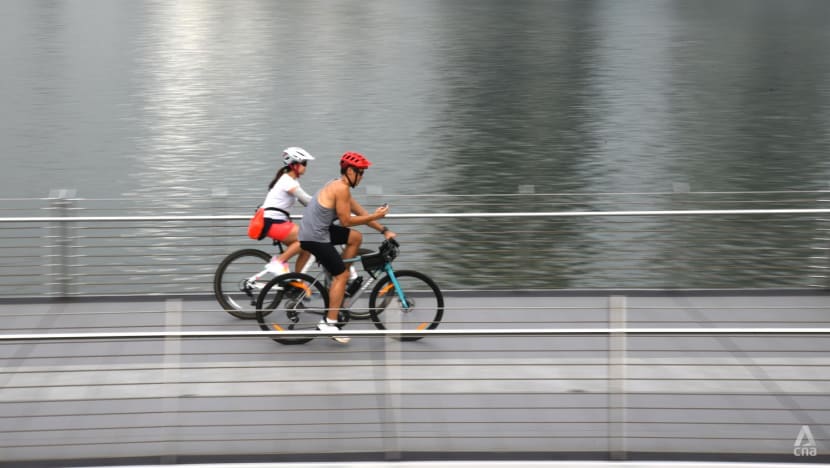 A TIME BEFORE CARS
This isn't the only heyday cycling has had in Singapore. After all, there was a time before cars dominated our roads.
In 1960, bicycles were the prevalent form of transport with 268,000 bicycles compared to 63,000 cars and 19,000 motorcycles. Several major roads even had bicycle tracks next to footpaths at that time.
All this changed in the 1970s when car and motorcycle ownership rose rapidly. This was in part due to the increasing affluence and affordability of motor vehicles.
Bicycle tracks were then removed to widen roads and accommodate the growing population of private vehicles.
Bicycles no longer need to be registered with the Government Registry of Vehicles in 1981, a further indication then that the era of bicycles was over.
A similar phenomenon occurred in other countries but with different outcomes.
The US saw a cycling boom in the early 1970s too. Bicycle sales were so strong that there were long waiting lists as bicycle shops regularly ran out of stock. The boom then was fuelled by baby-boomer wealth, growing environmental concerns (yes, this was in the 1970s), and the same health kick that saw the rise of jogging too.
Many commentators at the time thought the boom would never end and cars were on the way out. But it lasted at best four years.
Most of the US is now automobile-centric and few would remember how bicycle-crazy the country once was.
It was a different story in the Netherlands. They used the oil embargo in 1973 amidst the global cycling boom to expand their cycling infrastructure and rein in the dominance of automobiles. This led to a lasting legacy and we know of the Netherlands as one of the most cyclist-friendly countries today.
CYCLING BOOM WON'T LAST IN SINGAPORE
So as we transition to an endemic COVID-19 and resume normality in gradual but sure steps, will the cycling boom in Singapore continue?
Most probably not. Just like hula hoops, the pandemic-induced cycling is potentially a craze. Those attracted to it in place of other activities curtailed by the pandemic will not be sufficiently sold on the idea to cycle long-term as a means of daily transport.
There are many reasons why cycling to commute is unappealing in Singapore, which even a pandemic can't fix. The climate in Singapore deflates the desire to ride, especially as daily transport.
It's also much less attractive a transport option compared to efficient and affordable public buses, trains, taxis and private-hire services.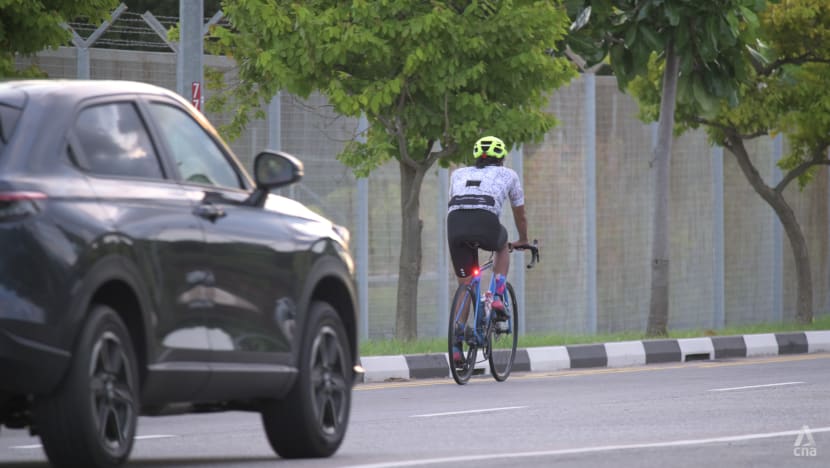 Singapore is not designed for the convenience of bicycles. The segregated zoning and traffic networks, and large distances between crossings on high-speed roads are designed for cars.
Cycling could very well continue to be popular as a recreation and hobby, but probably not as daily transport.
UPHILL BATTLE FOR CYCLE-FRIENDLY ROADS
Cycling advocates in Singapore continue to call for the island to be more cycle-friendly. They ask for the improvement or upgrading of cycling lanes for the sake of rider safety.
While cycling infrastructure is currently being expanded and will eventually be vastly improved, cyclists, motorists, and pedestrians still cannot get along.
This is a decades-old problem. On page 10 of the Morning Tribune on 16 June 1938, the headline read "Careless Cyclists". The article went on to discuss the tensions between cyclists and motorists, and the road safety and regulation concerns.
We are no better 83 years on. There were 25 per cent more traffic accidents involving bicycles in 2020 compared to 2019. Some attribute this spike in accidents to higher numbers of cyclists on the road these days.
In response, we're about to see new rules for cyclists recommended by the Active Mobility Advisory Panel kick in on 1 January 2022. These include having cycling groups on roads be capped at five riders in single file, or 10 if cycling two abreast, to facilitate safer interactions between cyclists and motorists.
However, it remains to be seen if these new regulations will create a better world for cyclists and other road users. Even if we improve cycling infrastructure and relationships between cyclists and road users, cycling might still play second fiddle to other transport alternatives.
There are "legacy ideas" to overcome, including deep-rooted cultural ideas linking car ownership to status and success, and that bicycles are tools for recreation.
A SECOND GO AT BUILDING A CAR-LITE CITY?
Nonetheless, cities are a collective of people and our individual choices collectively shape the city. If we want bicycles to play a greater role in our city, then we need to be deliberate in changing our attitudes towards cars, bicycles and public transport.
Cars dominate in America because choices were made to allow such dominance. Bicycles rule the streets in the Netherlands because different choice was made.
Choices can be remade; attitudes can be changed.
The vision of creating a car-lite, cycle-friendly Singapore has long been a battle against inertia, and a challenge to the symbolic value of cars.
But, as we have seen in the last two years, attitudes and habits can be modified, streets can be repurposed, and they can be changed radically and for the better.
The current cycling boom could have a more lasting impact on Singapore than in the 60s and 70s. But only if people – planners and politicians included – clamour for this change.
Samuel Chng is an applied social psychologist and heads the Urban Psychology Lab at the Lee Kuan Yew Centre for Innovative Cities at the Singapore University of Technology and Design.