Commentary: What are the prospects for peace, six months after Russia invaded Ukraine?
Ukraine and Russia are strong enough to frustrate each other over territorial gains but not enough to achieve military victory, says international security expert Stefan Wolff.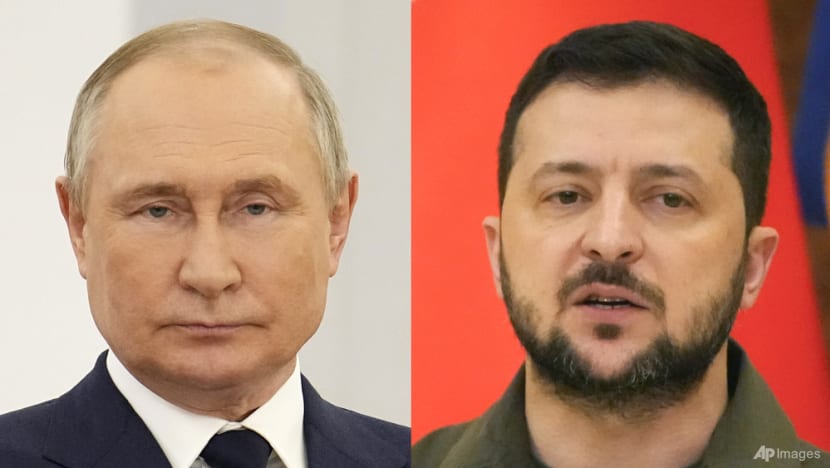 BIRMINGHAM: Wednesday (Aug 24) marks six months to the day Russian President Vladimir Putin gave orders to launch what he referred to as a "special military operation" against Ukraine.
It is also Ukraine's Independence Day, celebrating the day its parliament declared separation from the Soviet Union in 1991, months before the USSR officially collapsed.  
Six months into the war, the two sides have fought each other into a stalemate – both strong enough to prevent the other from winning, but not enough to achieve a decisive victory on the battlefield.
After initial territorial gains, Russia was set back by logistical problems and Ukrainians determined to resist invaders. It withdrew from around Kyiv in end-March, re-deploying troops to the Donbas and consolidating control along the Black Sea coast.
Since then, Russia has managed to occupy all of the Luhansk region but has made comparatively little progress in the Donetsk region. Ukrainian counteroffensives around Kharkiv in the north and on the western bank of the Dnipro river in the southern Kherson region have made some progress since the end of May.
But there has been no major breakthrough that would signal an imminent collapse of the Russian war effort.
Could this signal a potential return to negotiations?
SOME NEGOTIATION BREAKTHROUGHS WITH TURKEY'S MEDIATION
The last time the two sides had meaningful, albeit ultimately inconclusive negotiations on ending the war was in late March and early April in Turkey, facilitated by Turkish President Recep Tayyip Erdogan.
Turkish mediation, however, has continued to remain important. In end-July, it successfully brokered a deal to restart Ukrainian grain exports from Black Sea ports that had been blockaded by Russia.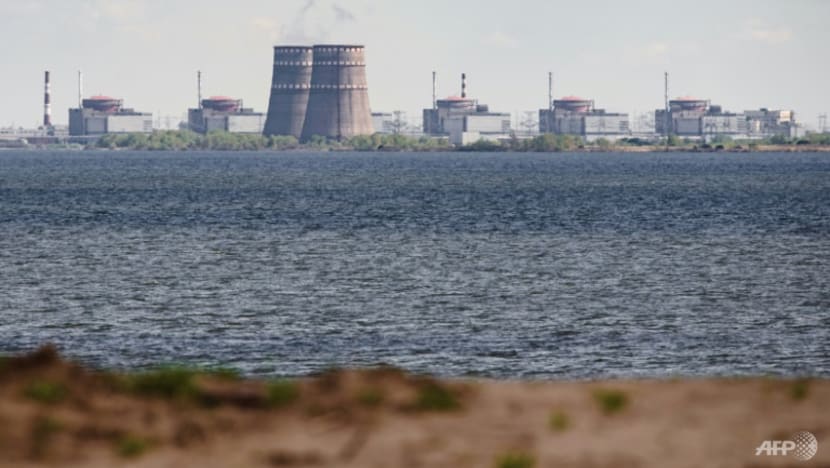 On Aug 18, Erdogan met with Ukrainian President Volodymyr Zelenskyy and the United Nations Secretary General Antonio Guterres. They agreed on the parameters of an International Atomic Energy Agency (IAEA) inspection of the Zaporizhzhia nuclear plant.
Europe's largest nuclear power plant has been occupied by Russia since the end of March and recently been used as base for Russian attacks on Ukrainian troops. Fighting around the plant has raised concerns about a nuclear disaster wielded by Moscow as a tool of nuclear blackmail.
After discussions with Erdogan and French President Emmanuel Macron, Putin is said to have agreed with the IAEA inspection.
RENEWED PROSPECTS FOR A NEGOTIATED PEACE?
This may lend some optimism about further mediation to end the war. But it is far from clear that the prospects for a negotiated peace agreement have increased since earlier talks broke down.
For one, both sides have not changed their public positions on negotiations: Ukraine wants Russia to first withdraw its troops, while Russia has rejected calls for the two presidents to meet and its permanent representative to the UN institutions in Geneva, Gennady Gatilov, has completely ruled out the possibility of a peace deal with Ukraine.
Meanwhile, both sides are strengthening their defences in areas where they appear vulnerable. Russia has redeployed some troops to southern Ukraine to stall the Ukrainian offensive there, while Kyiv is pressing on with the evacuation of the civilian population from areas it still controls in Donetsk.
Territorial integrity seems to be at the heart of the lack of progress on the diplomatic front. Besides Luhansk and Donetsk, as well as areas in southern Ukraine in the Kherson and Zaporizhzhia regions, Ukraine is also unlikely to accept the permanent loss of Crimea, annexed by Russia in 2014 to a more muted global response.
Ukrainian airstrikes at supply lines in Russia's strategic depth and special forces operations in Crimea indicate increased Ukrainian confidence, buoyed by Western arms deliveries, in their ability to disrupt Russian logistics and shake the morale of Russia's occupying forces and their local proxies.
WINTER IS COMING
A renewed escalation of fighting in the upcoming autumn months can hardly be excluded. But there will unlikely be military breakthroughs.
Both sides are relatively entrenched in the territories they now hold, with no significant manpower reserves to throw into battle without weakening their position on other parts of the frontline.
Over the past several weeks, Russia and Ukraine have successfully focused on frustrating each other in making significant territorial gains. This has been costly in lives and material and continues to take an enormous toll on the civilian population.
It is possible that a de facto ceasefire may come about as a result of worsening weather conditions as winter approached. A lull in fighting could offer an opportunity for a return to serious negotiations.
This would come at a time when West Europe will hurt for energy supplies and when the risks to Western unity will be greatest. Putin may well hope that this will represent an opportunity for him to settle the war on his terms as Western pressure on Ukraine to accept some territorial losses might grow.
To do so would not only reward the Kremlin for its war of aggression. It would also provide no guarantee for sustainable peace in light of Russia's violation of the Minsk accords meant to resolve the crisis that emerged in 2014 after Russia's annexation of Crimea and occupation of Donbas.
Stefan Wolff is a Professor of International Security at the University of Birmingham.