Commentary: A home in Seoul shouldn't be this unaffordable
Bursting interest in neighbourhoods long ignored suggests the South Korean property market is reaching new highs. This could be a sticky situation for president Moon Jae-in seeking re-election next March, says Steven Borowiec.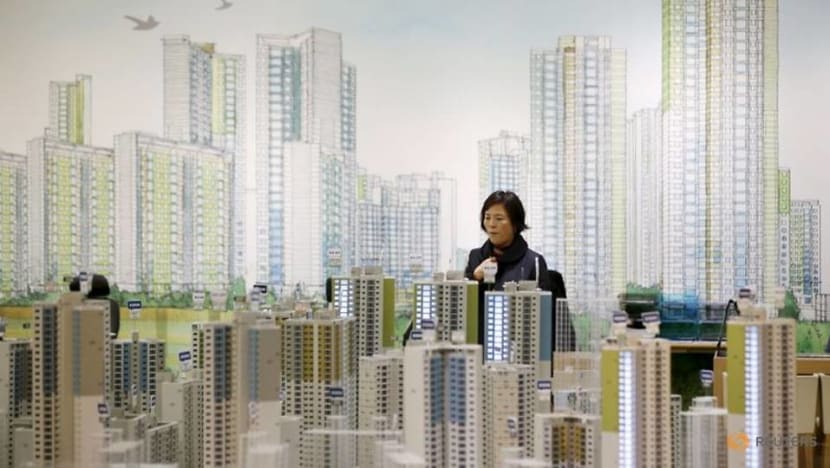 SEOUL: Seoul's Changsin neighborhood is a hybrid commercial-residential area that sits at the foot of a mountain, under the watchful gaze of some original city walls.
For decades, Changsin has been one of the city's least desirable neighbourhoods for residential living, peppered with low-rent workshops and garment factories where workers sew inexpensive textiles to sell to the nearby market.
As Seoul gentrified in recent years, with most down-at-heel neighbourhoods bulldozed to make way for apartment towers, glitzy malls and more, Changsin remained under the radar, with its retro backdrop attracting Instagrammers instead of developers.
Small eateries and drinking spots loom nearby. Coupled with its narrow, crowded and winding streets and lack of access to schools or large supermarkets, Changsin is especially unattractive to young families, who form a majority of home buyers.
Old dwellings continue to fall into disrepair, with aged, tightly packed walk-ups dotting the landscape.
A FRONTIER IN THE PROPERTY WAR
Yet, even with all these factors working against it, Changsin has this year emerged as a frontier in the city's fierce battle for affordable housing, as officials begin looking for sites to host apartments even in the most unlikely neighborhoods.
City officials have picked Changsin and a few other underdeveloped areas to build new housing developments to ease the supply crunch and respond to the fervent demand for more homes in Seoul.
But before these projects can move ahead, residents who already own property in those areas have to agree how to proceed.
Such projects are complicated, as many tenants who own their units may dig in their heels and try to negotiate a higher sale price over the long term, while some wish to sell quickly and others not at all.
The news has also led residents, local authorities and developers into a heated debate over how to change the area, and to what extent existing residents should be compensated with market prices reflecting how much units in the new developments might cost.
There are also questions over how much financial and logistical support should be given to residents wishing to continue staying in the neighbourhood or find alternative housing elsewhere. 
Before turning to areas like Changsin, authorities even considered converting hotels, golf courses and military bases into residential developments and building homes on designated green space, an idea that proved so unpopular it was quickly abandoned. Residents have also opposed plans to build houses on public park space elsewhere in the city.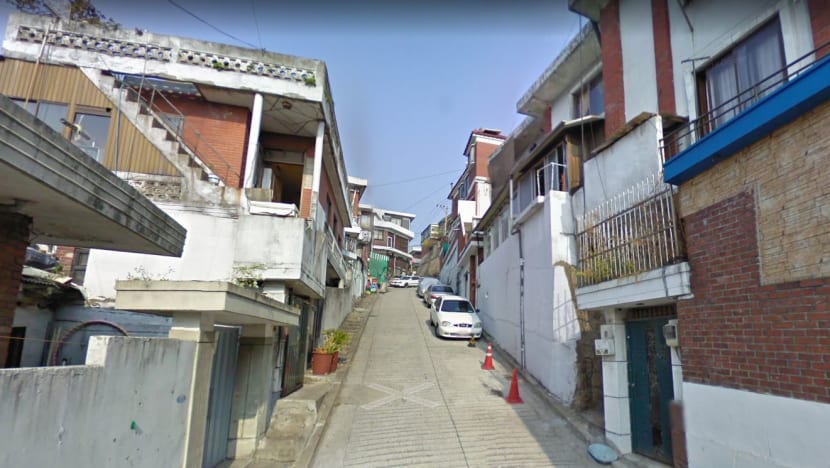 A PROPERTY CRAZE
The city's sought-after neighborhoods - shimmering Gangnam and Seocho in the south, leafy areas in the city's northwest - have seen prices balloon in recent years, pricing out most middle-income households, so it's little wonder Seoul authorities would look to less conventional places to build houses South Koreans can call home.
Feverish competition for apartments in Seoul has nearly doubled prices and outstripped income growth many times over since president Moon Jae-in's 2017 inauguration, as a critical mass of the population became convinced that owning real estate was the only path to a financially secure future.
Over 80 per cent of Korean household wealth is in real estate and Korean society ascribes a cultural importance to owning a home as a means to financial stability.
Another estimate suggests home prices skyrocketed by 26.7 per cent alone since July 2020, according to one of South Korea's largest bank KB Kookmin Bank.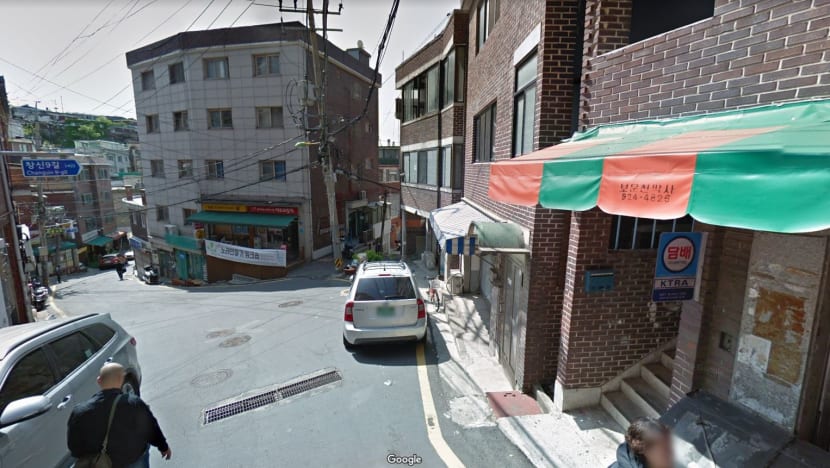 This compared to the property price index ticking up only by 25 per cent under former president Park Geun-hye's watch, according to civil society group Citizens' Coalition for Economic Justice, is shining an uncomfortable spotlight on the country's inequality.
Even before the coronavirus pandemic, inequality was already rising in South Korea, as a two-tier economy divided the country into high-paying executives working for chaebol conglomerates like Samsung and Hyundai, and workers slogging at small- and medium-enterprises to fill roles mostly to service these corporate giants.
The broken real estate market is a sign of a much deeper fissure in the economy, where a paucity of good jobs intersects with a weak social safety net.
Not being able to afford a home becomes a vicious circle for middle-income families who have to spend longer renting, which eats into monthly budgets and pulls them further from the goal of financial security.
Has COVID-19 changed the Singapore property market for good? Property experts discuss on CNA's Heart of the Matter:
CAN MOON SHIFT GEARS FAST ENOUGH?
In tackling the wider underlying challenges behind housing affordability, the South Korea government is rolling out a huge fiscal stimulus package to expand welfare benefits and drive the creation of jobs.
Its proposed budget in 2022 could see the debt ceiling burst the debt-to-GDP ratio of 40 per cent.
But it remains to be seen if these changes can come fast enough for South Korean voters who will go to polls to pick a new president in March next year.
Housing affordability is set to be among the main issues in the election, alongside concerns about jobs and whether incomes are keeping up with rising costs of living.
The near-universal public perception is that the Moon administration's housing policies have backfired (and even Moon himself admits they haven't worked as intended), despite the imposition of over 20 measures to cool the property market.
Key among these poor policies include the tightening of mortgage restrictions and taxes on speculative purchases, which ended up fuelling higher prices by spurring a rush of buying, egged on by low interest rates.
Critics say Moon should have focused from the outset on increasing supply in places like Changsin. Moon's administration knows this, and has announced South Korea will build an additional 830,000 housing units across the country, 320,000 of which are planned in Seoul.
The overheated housing market will be the conservative opposition's go-to topic in convincing voters that a change of leadership is needed.
Early polls don't indicate a decisive alternative leader from the opposition parties, but whoever takes the helm next year will be tasked with cooling the housing market, ramping up supply and creating good jobs that pay enough to allow people to afford them. 
It's a daunting set of tasks. Even if Moon's opponents win office, they may soon discover that it's far easier to criticise than to find real solutions.
Steven Borowiec is a journalist based in Seoul.