commentary Commentary
Commentary: Praise for a heroic Thai cave rescue, but time to let the boys return to their normal lives?
The Thai SEAL team divers and authorities deserve applause for this odds-defying mission but it's time to let the boys go back to their lives.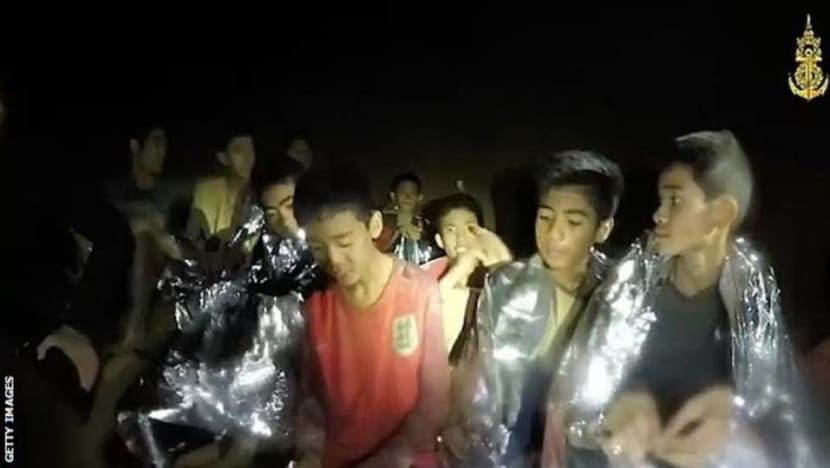 SINGAPORE: The seemingly impossible task of rescuing 12 boys and their football coach trapped deep in a complex cave network was miraculously accomplished this week, with the announcement of the successful evacuation of all 13 survivors being greeted with global joy.
Since the boys were first discovered by British divers 10 days after they went missing, the world watched on tenterhooks. People were gripped by the mission's race against time and weather to get them out, despite some of the boys not knowing how to swim.

HOPE OVER DESPAIR
Fortunately, hope prevailed over despair as world leaders, organisations and individuals came forward to offer help and support. 

Many say the rescue mission was one that spoke of the bravery and determination of the Thai SEAL team and the divers who worked with them. Four divers inclusive of one doctor had stayed with the boys since they were found until they were safely evacuated, and another perished in the operations.
It was also astonishing how fast the rescue team must have learnt to deal with a challenging underwater rescue operation, where the mission had to be expedited and surprisingly took lesser hours to complete each day.
The Thai SEAL team was undeniably key to this mission's success, yet it was humbling to see them graciously declining to claim credit. 
"We are not sure if this is a miracle, science or what. All the 13 Wild Boars are now out of the cave," the Thai Navy SEAL team said on a Facebook post.
The Thai government also deserves huge applause. With the glare of global attention cast on a small province, the authorities proved decisive in marshalling up resources to pursue a multi-pronged strategy to extract the survivors as quickly and safely as they could.
No effort was spared as holes were drilled into the mountain side in a frantic bid to reach the boys, after scores of birdnest collectors scoured the forest in search of an alternative opening, and alongside the underwater mission which proceeded apace.
After a harrowing two weeks, words cannot express the immense relief most of us felt upon hearing news that all 13 had been rescued.
Actually, perhaps one can: Hooyah.
LET THE BOYS GO BACK TO THEIR NORMAL LIVES
Keeping up with the news over the last two weeks, a report that stood out for me was that of FIFA president Gianni Infantino's invitation to the boys to travel to Moscow to watch the World Cup finals, if they were successfully evacuated and were in good health by then.
English Premier League side Manchester United have also since invited the boys to visit Old Trafford, while French national team midfielder Paul Pogba dedicated France's World Cup semi-final victory to them.
These were undoubtedly well-intended, seeing that the rescued boys were part of a school football team. But it made me wonder whether these expressions were genuine or prompted by a desire to capitalise on the attention being generated to do some self-promotion.
Are we comfortable with the implication that an outing to a sports stadium is commensurate with their more-than-two-week ordeal? And what of Hollywood's desire to translate this incident into an epic, A-list star-studded blockbuster film to milk it for all its drama?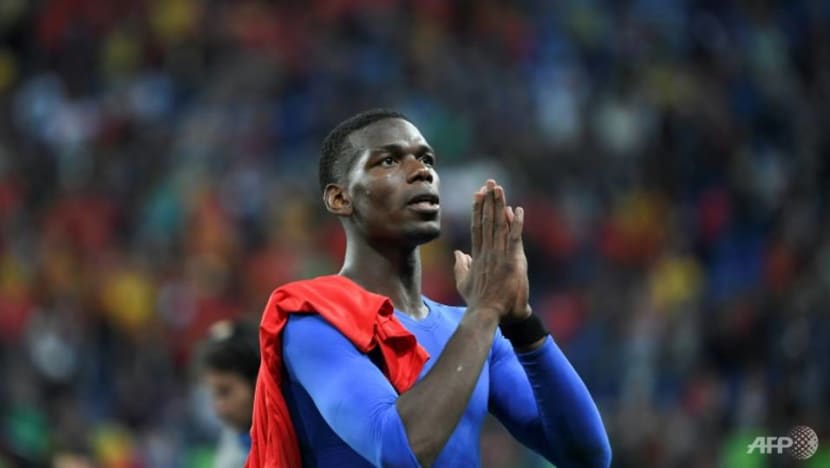 Riding on the coat-tails of a big news story, or what is called "newsjacking" - a term coined by famed author David Meerman Scott - is an often-used marketing tactic employed by companies to latch their brand name on to an event that is already gathering huge attention.
As the offers came in, I couldn't shake off the feeling that even more opportunistic entities might try to get close to the boys to mine their fame to make a quick profit.
While all these gestures could be sincere and designed simply to offer the boys a treat after a traumatic experience, might not concrete aid in the form of sponsorships for their football training, academic scholarships or a football clinic with a world-class team be more meaningful?
One would hate to see these young ones have to struggle with international publicity and fame, in the same way those rescued from the Chilean mines after being trapped underground for almost 70 days in 2010 have had to deal with huge numbers of lawyers, companies and politicians eager to share the limelight.

A rescued mine foreman from that disaster Luis Urzua has urged the rescued children to stick close to their families and avoid their heads being turned by financial offers.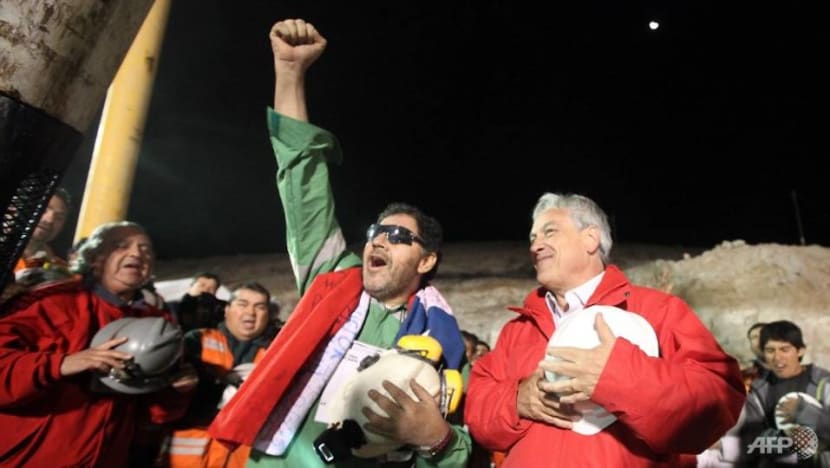 His warning about the difficulties that lie ahead suggests that the darkest days may ironically be in front of them, as they struggle with the trauma of their agonising experience and have to deal with both the boon and bane of newfound but often unsolicited fame.
"Almost every miner has psychological issues: they don't sleep or feel well. It's not well-known in Chile but they are in despair," he said.

"We were abused and exploited ... by those who took us on trips (after). Everyone got something out of it except us ... We were on show. People got good publicity but it didn't put food  on my table,' said another survivor Mario Sepulveda to one news outlet years after the disaster. He also said:
We were all simple, working-class men who went down the mine and came up 69 days later into a circus.

HOW ABOUT SOME FOOD AND FAMILIAL COMFORTS?
Where the global spotlight has shone brightly on the rescue mission and perhaps did something to help galvanise collective action to bring them home, maybe it's time we switch it off so that the boys can return back to their normal lives. It's time to let them focus on what matters to them most.
Perhaps what would benefit the boys are some home comforts, like a dinner of pad kraprao (Thai basil fried rice), the dish that many of them said they were desperate to eat after they were rescued.
Some quality family time would probably be therapeutic for them and their loved ones – especially when you consider how many sleepless nights and panic-stricken days their parents, siblings and friends must have endured, and all those countless moments of doubt over whether the boys would be rescued.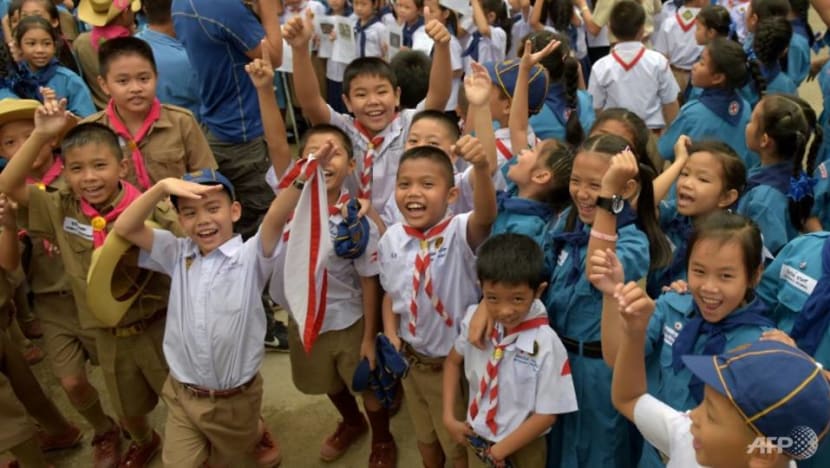 QUESTIONS REMAIN
To be sure, some unanswered questions will continue to haunt the story. What were they doing in the cave in the first place? Why did their coach allow it? Wasn't it obvious that this was dangerous?
All these questions will hopefully be answered in time. 
No doubt in Singapore, we might even see more parents reflect upon this news and press teachers on how overseas school excursions will continue to be safe for our kids.
Safety precautions are definitely needed on these trips, but one hopes that it doesn't dampen the love of adventure or extinguish our kids' passion for the great outdoors.
Meanwhile, it is heartening to read about constructive action being taken by the Thai authorities, in the form of security measures including lights and warning signs to be placed in the cave complex, to ensure that unsuspecting cave enthusiasts and tourists don't find themselves in a similar situation.
All in all, it's been an incredible tale that has defied the odds - but it's now time for those boys to return back to their lives.
Lin Suling is executive editor at Channel NewsAsia Digital News where she oversees the Commentary section.

READ MORE | Full coverage of the search and rescue operation:
https://www.channelnewsasia.com/news/topic/Thailand-cave-rescue