Commentary: Incoming US ambassador to Singapore confirmed at key time in US re-engagement with Asia-Pacific
Jonathan Kaplan's political leadership will also bring a jolt of energy to seasoned foreign service career staff, says Steven R Okun.
SINGAPORE: No one has served in the post of ambassador of the United States of America to Singapore since Donald Trump placed his hand on the bible and took the oath of office.
For the past five years, after Kirk Wagar left, the United States has been ably represented by career foreign service officers serving temporarily as chargé d'affaires.
But on Sat (Nov 20), the US Senate ended the drought by confirming tech entrepreneur Jonathan Eric Kaplan for the top spot.
With the Senate confirmation of his presidential appointment, the next and last step in the formal process will be to arrive in Singapore and present his credentials to President Halimah Yacob. 
In the meantime, expect the ambassador-designate to have a robust series of consultations with virtually every US government agency, members of the US Congress, business community and other key stakeholders.
BIDEN'S FOREIGN POLICY TOWARDS ASIA-PACIFIC JUST GETTING STARTED
The demands awaiting Kaplan's arrival are high. During US Secretary of Commerce Gina Raimondo's visit to Asia last week, including Singapore, she elaborated on US plans for a new economic framework in the Indo-Pacific.
Raimondo said the still-evolving effort could involve several key areas including the digital economy, supply chain resiliency, export control and clean energy, adding that it would be flexible and inclusive.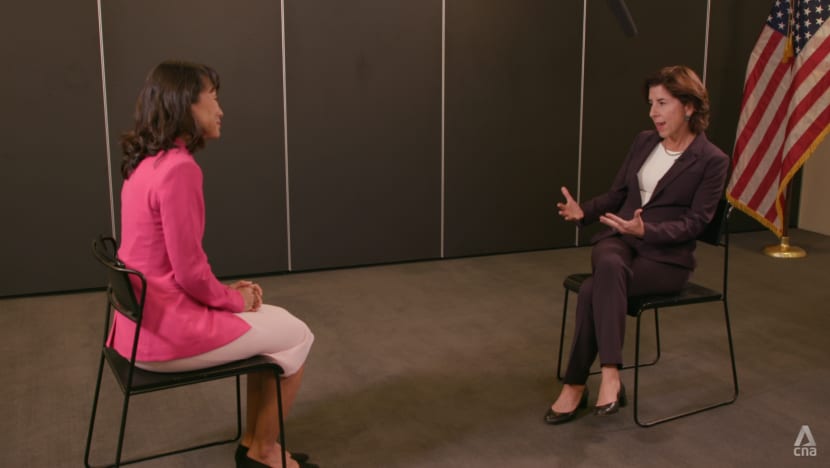 Prior to this visit, the American Chamber of Commerce in Singapore with four regional American Chambers of Commerce called for the Biden administration to join the Comprehensive and Progressive Agreement for Partnership for Trans-Pacific Partnership (CPTPP), recognising it would be a key plank in the most powerful economic strategy the US could have in the region.
The business community here have seen firsthand how US companies, farmers, workers and investors have been disadvantaged since the US pulled out of the Trans-Pacific Partnership nearly five years ago.
Its economic benefits have flowed to members such as Vietnam, now better able to attract companies as they diversify their supply chains out of China.
Agricultural goods and products once sourced from the US to the region also now get imported from other markets due to low tariffs enjoyed by those who have ratified the agreement since it came into force in 2018.
The CPTPP remains the highest standard multilateral agreement in operation. In the US' absence, the remaining member countries have kept the cornerstones of the agreement intact by including tough rules of origin, reducing tariffs, making supply chains more resilient, and agreeing on accession procedures for new candidates.
With significant requests to join the CPTPP by China and Taiwan being considered, the US can only watch the deliberations from the sidelines.
Echoing what regional leaders have highlighted, Singapore's Prime Minister Lee Hsien Loong said at the Bloomberg New Economy Forum on Thursday that the US joining the CPTPP would be the "ideal approach". 
Unfortunately, Secretary Raimondo explicitly stated that the Biden administration has no plans to join the CPTPP.
Instead, as PM Lee said, "[Secretary Raimondo] is out here, selling very eloquently, the US Indo-Pacific Economic Framework. It is a trade deal without a trade deal. It does not have the trade deal at the back of it."
If indeed, the US does not join the CPTPP anytime soon, governments and businesses in the region must work with the Biden administration as it develops details of the new Indo-Pacific Economic Framework and its implementation.
This critical time for US re-engagement with the region on trade and investments provides the backdrop to Kaplan's assumption of the role of US ambassador to Singapore.
WHAT KAPLAN BRINGS TO THE TABLE AS AN EDUCATION ENTREPRENEUR
Kaplan crucially understands how business, technology and national interests come together, as a tech entrepreneur and innovator who invented the Flip video camera while serving as CEO of Pure Digital Technologies, later acquired by Cisco Systems.
Currently chair of EducationSuperHighway, a non-profit organisation working to connect American public schools to high-speed Internet, Kaplan has focused on using technology to provide solutions to societal challenges.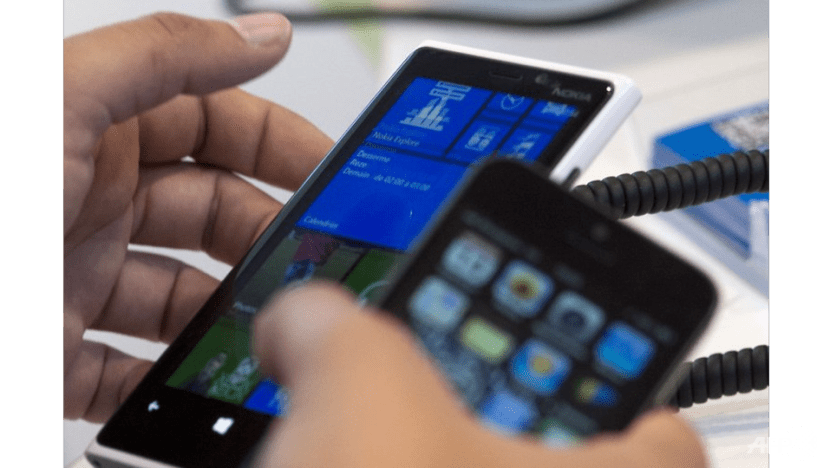 There is potential for Kaplan to head a US embassy which can be a linchpin in the US effort to formulate and effectuate an entire Indo-Pacific strategy.
A political ambassador with a business, technology, and finance background, combined with a senior foreign service officer experienced in Singapore as his deputy, provides the Singapore US embassy leadership with a set of capabilities necessary to be a key player in developing an Indo-Pacific framework.
At his US Senate Committee on Foreign Relations confirmation hearing in October, Kaplan testified his priorities were strengthening the US-Singapore bilateral trade relationship, deepening the security partnership to combat cybercrime and terrorism, and bolstering educational and exchange programmes.
He also highlighted the importance of digital trade and promised to position the US "front and centre" on trade discussions. Being a non-traditional diplomat and private sector stalwart within an embassy of diplomats will be an asset in achieving that goal.
While the subject of the press freedoms in Singapore were not included in his opening remarks, several senators chose to ask Kaplan about it in the question-and-answer session, including whether he will make his office available for those who need a voice regarding freedom of the media.
"(F)riends are able to talk about difficult topics. They may not want to change — we're going to want them to change — but we're going to have a dialogue," he said in response.
While areas in which the US and Singapore are not aligned will be on the US agenda, we should expect areas of immense mutual geostrategic interests to continue as the focus of US-Singapore relations.
KAPLAN BRINGS A JOLT OF ENERGY AND DIVERSE EXPERIENCES
Though there are questions from the broader community given Kaplan's lack of extensive foreign policy, keep in mind the past three ambassadors to Singapore were little different and all achieved significant accomplishments.
Both political appointees and career government officials take the same oath to uphold the US Constitution, and both work hard to advance the public interest of the United States.
Political appointees like Kaplan, however, bring a different sense of urgency to their role.
Foreign service officers have an entire career to make a difference over their numerous postings. A politically appointed US ambassador typically has one such posting of about three years before they move out of their government roles altogether.
Ambassador-designate Kaplan comes to Singapore at a crucial time as the Biden administration ramps up its high-level diplomatic engagement with Southeast Asia and develops its Indo-Pacific economic framework.
As chair of the CPTPP in 2022, member of RCEP and multiple digital trade agreements and regional headquarters for scores of both US and Chinese businesses, Singapore's relevance as a key node of US-China cooperation and competition will only intensify and Kaplan will play an important intermediary role.
With the energy and business and entrepreneurial savvy he can bring to an already effective presence, Kaplan's arrival in Singapore cannot come soon enough.
Steven Okun serves as a Senior Advisor for geostrategic consultancy McLarty Associates based in Singapore. He is the former chair of the American Chamber of Commerce in Singapore and served in the Clinton Administration.