Commentary: US midterm elections don't just affect Americans, they send a signal to Asia and the world
Political contests in the United States Congress are seen as focused on local personalities and issues that matter less to the rest of the world. But there could be wider repercussions on American foreign policy, such as support for Ukraine or the hawkish stance on China, says Yale-NUS College's Trisha Craig.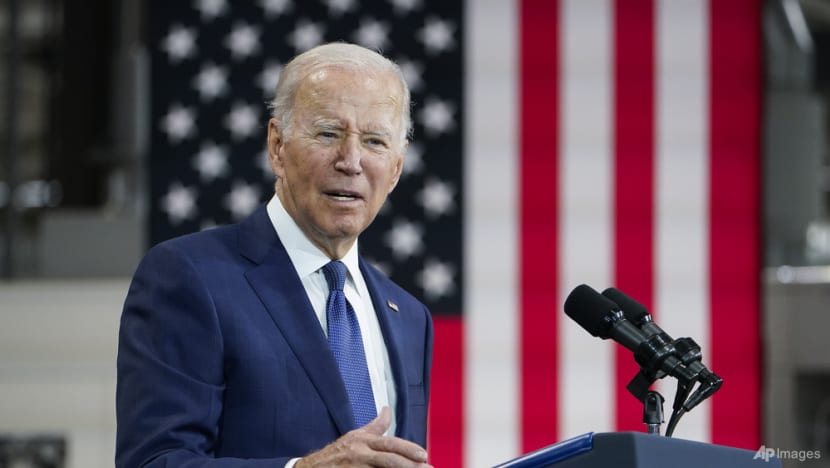 SINGAPORE: As the United States enters the final stretch before its midterm elections on Nov 8, things do not look good for US President Joe Biden and his party. But this is not entirely unexpected.
The incumbent president's party typically loses seats in both chambers of Congress. With the Democrats holding only a razor-thin margin in both, conventional wisdom suggests the Republicans will likely flip at least the House of Representatives. All 435 seats in the House and about a third of the 100 Senate seats are up for election.
This year, an unusually volatile political and economic landscape has made the election particularly tricky to predict. The US Federal Reserve has been raising interest rates aggressively, with the latest 0.75 percentage point increase on Wednesday (Nov 2), but this has yet to bring the stubbornly high inflation rate down – to the frustration of American voters.
One thing is clear: If the Democrats lose control of one – if not both – chambers, the next two years of Biden's term will be stuck in political gridlock.
What does this matter to the rest of the world? While the midterm elections are typically viewed as focused on local issues affecting US households, there are potentially wider repercussions.
PRESSURE ON BIDEN'S UKRAINE POLICY?
For one, Biden has sounded alarms about continued aid for Ukraine in the conflict with Russia should the Republicans win, while on the campaign trail supporting Democratic candidates. European allies have already voiced concern about the ability to maintain a united Western coalition to support Ukraine if the US falters in its support, according to the Washington Post.
But it is important to remember that pronouncements by high media profile, Trump-leaning Republicans, like Marjorie Taylor Greene who express admiration for Russian President Vladimir Putin, underestimate the extent to which aid to Ukraine enjoys bipartisan support. Congress has already approved three aid packages, totalling almost US$66 billion.
The more mainstream Republican position in Congress, including that of Texas Representative Michael McCauly who is likely to take over the House Foreign Affairs Committee, is that aid should continue or increase but be subject to greater oversight.
Still, that support could change, particularly as the 2024 election season approaches. If former president Donald Trump's hold on the Republican party continues, candidates may feel the need to align their views more closely to his. Although Trump's view on Ukraine has evolved to be less pro-Russia since calling Putin "smart" at the start of the invasion, he has advocated for negotiations and a ceasefire.
Any talks that would open the possibility of ceding territory have been deemed unacceptable by Ukraine, and would complicate the administration's response to the war.
EXPECT AGGRESSIVE CHINA STANCE TO CONTINUE
Another foreign policy space to watch after the midterm election is the US's Asia engagement. Since the Trump administration, Republicans and Democrats have largely been in agreement over a tough stance towards China.
In a rare show of bipartisan support, 26 Republican Senators, including Minority Leader Mitch McConnell, endorsed Speaker of the House Nancy Pelosi's provocative trip to Taiwan in August.
More recently, Biden's ban of sales of American semiconductor chip technology to China and - in a move reminiscent of Trump era restrictions on Huawei - prohibitions on security-sensitive international sales of chips to China that are made with US technology, highlight a continued aggressive stance towards China.
The US is also aiming for a multilateral approach in a tech war with China, pushing allies like the Netherlands and Japan with significant chip-equipment suppliers to go along with the ban. This is unlikely to change with a different make-up of Congress.
CLIMATE POLICY, A LIKELY VICTIM OF POLITICAL GRIDLOCK
Some of the US's most prominent international relationships may be unchanged in the short run by the midterms outcome, one key global policy area that could be affected is climate change.
Analysts at London-based think tank Chatham House pointed out that a divided government would make it hard for the US to lead on this highly polarised issue. Duke University scholars see the election as critical for the environment.
The Inflation Reduction Act, despite its name, is one of the most ambitious pieces of climate legislation passed in the US. It offers tax credits to households to offset energy costs and to businesses to reduce carbon emissions, and foresees massive investments in renewable energy and grid storage.
A Republican-dominated House and Senate could block some of the measures or use this as leverage for other partisan agenda.
Finally, a Democratic rout at the polls would suggest a return to a more "America First" administration (with or without Trump himself) in 2024. This in turn would create uncertainty about the US' ability to work with its allies and lead on global issues.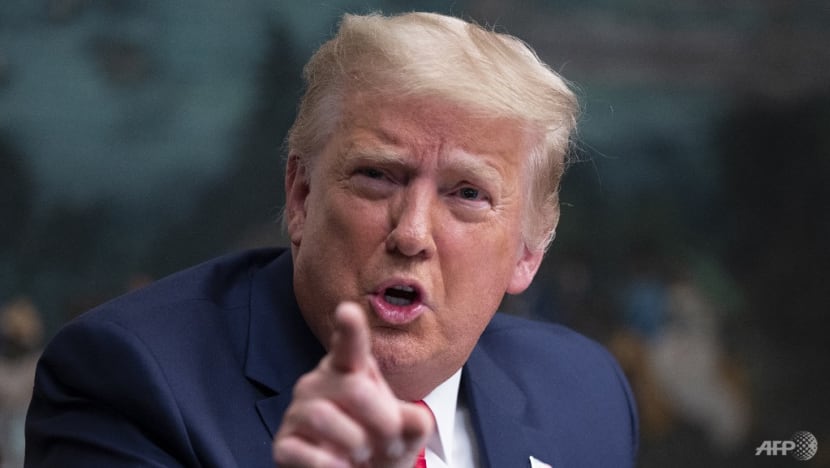 A SIGNAL TO THE REST OF THE WORLD
Could Democrats "reverse the curse" of the midterm elections?
The last few months gave them some momentum, with the Supreme Court's decision in June to overturn the Roe v Wade ruling on abortion rights a possible issue that could energise their voter base to turn out in larger numbers.
August saw a very sharp uptick in Biden's approval ratings, which had been steadily below 50 per cent since June 2021 and largely falling. Some high profile political wins that month such as killing Al-Qaeda leader Ayman al-Zawahiri in a drone strike, passing the Inflation Reduction Act to tame inflation and falling petrol prices suggested that the Democrats could have the wind in their sails.
Such optimism could prove illusory in the face of bread and butter concerns. Recent polls show that the economy is the most significant issue for voters who are concerned about inflation, especially petrol prices and mortgage rates, as well as recession fears.
In addition, white and older voters (who lean Republican) say they are more motivated to vote this cycle which could offset any Democratic electoral enthusiasm. When polled less than a month before the midterms, 13 per cent of registered voters were uncertain how they would vote.
The outcome of the 2022 US midterm elections will send a signal to the rest of the world and have ripple effects at a time of geopolitical turmoil.
Trisha Craig is Vice President (Engagement) and Senior Lecturer of Social Sciences (Global Affairs) at Yale-NUS College. The views and opinions expressed herein are those of the author and do not represent the views and opinions of Yale-NUS College or any of its subsidiaries or affiliates.
Americans head to the polls on Nov 8. How will the mid-term election results impact markets? Listen to CNA's Money Mind: