Commentary: As China selects its next generation of leaders, who might Xi's successors be?
The most predictable thing about the Chinese Communist Party's 20th national congress is that Xi Jinping will emerge stronger, says Christian Le Miere.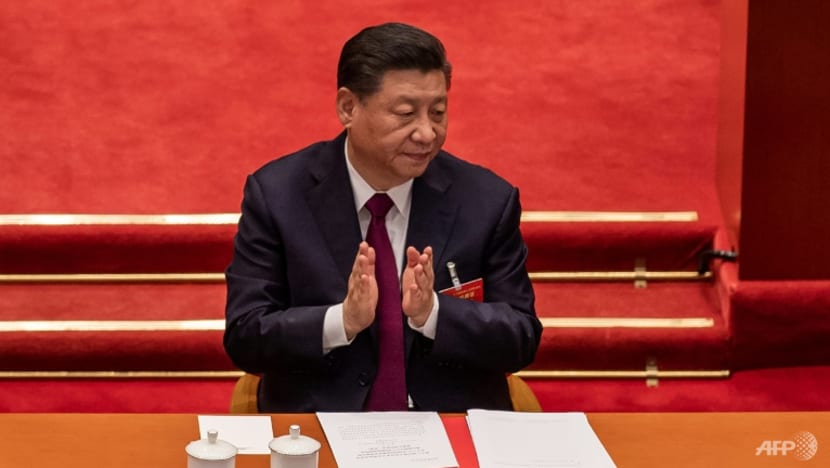 LONDON: Arguably the most important political event of the year is happening on Sunday (Oct 16), but there is no polling to inform the public or predict the result. In fact, the outcome is already decided, known to a small coterie of senior politicians.
The national congress of the Chinese Communist Party is held every five years. It is ostensibly charged with selecting the next (20th) Central Committee of the party, which in turn will select the new Politburo and Politburo Standing Committee (PBSC).
These bodies have the most power in Chinese politics, so after a week of political theatre, the leaders of the second-largest economy and rising great power will be unveiled.
More than just the Chinese leadership for the next five years, however, the congress will also indicate who key decision makers and power brokers might be 10 years from now. This is because there are no opposition parties and China's leadership largely rises steadily through the CCP's echelons.
Yet power transitions in the Chinese political system can be opaque and not representative.
At the congress, the 2,296 delegates choose the next roughly 200 members of the Central Committee (and the roughly 170 alternate members).
Within the Central Committee, there will be 25 members or so who will be chosen to make up the next Politburo. Among these senior individuals will be seven or so who make up the PBSC.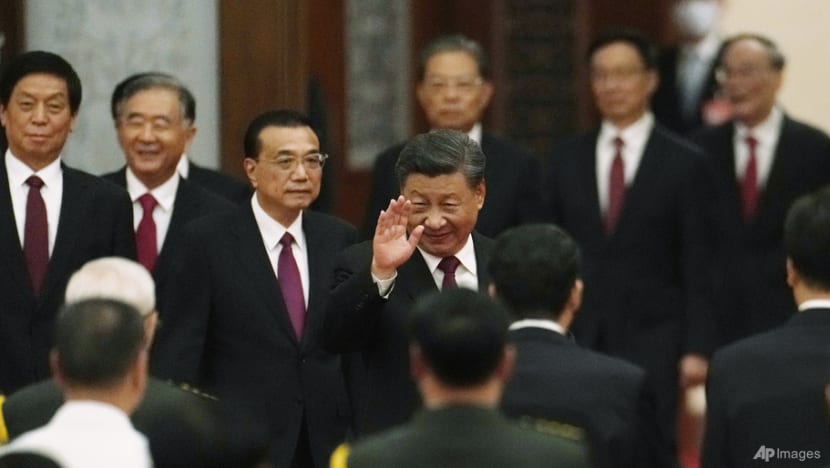 A POWER TRANSITION DICTATED MOSTLY BY THE GENERAL SECRETARY
It is necessary to be vague about these numbers. They have fluctuated over the years, for instance when Xi Jinping in 2012 reduced the number of PBSC members from nine to seven.
In fact, much of the power transition is dictated by the personal desires of the then general secretary, who engages in power broking and haggling with rival factions.
Conventions and norms from the last 20 years seemed to be effective in guiding the selection process, until the last party congress. The retirement age of 68 for Politburo members, future PBSC members being promoted from the current Politburo and successors being installed after the first five-year term all lent an air of predictability to the transition.
But Xi, 69, has proven willing to tear up some, if not all, of these conventions. In contrast to his two predecessors, he did not install a clear successor to himself, and is in fact set to take on at least a third term, beyond the two (or two and a half) terms of former presidents Hu Jintao and Jiang Zemin.
There are no official term limits for CCP general secretaries, allowing Xi to stay on at the top of the party as long as he likes. He also changed the country's constitution in 2018 to remove term limits for his other role as president.
Importantly, Xi did not remove the term limits for premier, meaning that his rival Li Keqiang, 67, will have to step down from the position in March and thus may be removed from the Politburo at the party congress, despite not being of retirement age.
This makes prognostication around this party congress more challenging as it is unclear if Xi will continue to abide by retirement ages for his allies, or will aim to change the size of the Politburo and PBSC to accommodate more of his proteges.
However, we are likely to see about half of the Politburo and PBSC step down, making way for a new generation and allowing Xi to further solidify his position by promoting more allies.
A NEW GENERATION OF POTENTIAL XI SUCCESSORS
Given Xi's desire to stay on until 2027 or beyond, and the fact that he is yet to install a successor, an entire generation of Chinese politicians will probably be skipped for the top job.
Xi and his peers are members of the 5th generation of Chinese politicians (born after 1950). Potential successors from the 6th generation (born after 1960) were closely watched around the 2017 congress, but were not given the status of heir apparent.
These leaders include Chen Min'er, a key ally of Xi's from his time in Zhejiang province, Ding Xuexiang, effectively Xi's chief of staff, and Hu Chunhua, a protege from the rival faction of Li Keqiang.
All three might see further promotion in 2022, but because they will be well into their 60s by 2027, their chances of being paramount leaders are slim.
Instead, Xi might look to the 7th generation of politicians born after 1970 for his successor. This generation may be elevated to the Central Committee this year, ahead of further promotion to the Politburo in 2027.
Individuals to watch are deputy governor of Yunnan Liu Hongjian, secretary-general of Shanghai's municipal committee Zhuge Yijie and chair of Beijing's education commission Xia Linmao. All are proteges of Xi or his close allies, and thus potential leadership material.
Installing younger allies into the higher echelons of the party allows Xi to solidify his position and legacy. But before we see Xi's successors emerge in 2027 and beyond, we will see his team selected in 2022.
THE NEXT PBSC
The PBSC is likely to include Xi himself, his ally Zhao Leji, reformist Wang Yang and the party's chief ideologue Wang Huning. Xi will likely fill the three (or more) remaining seats with close associates, like Chen and Ding mentioned above, or head of the CCP's propaganda department Huang Kunming.
Other Xi allies like provincial party secretaries Cai Qi, Li Xi, Li Qiang and Li Hongzhong, also stand a change of promotion to the PBSC, although they lack the senior CCP bureaucratic experience having served in provincial leadership positions until now.
Whether Xi will be able to get as many as three further allies into the PBSC will depend on how rivals have negotiated and horse traded in the months leading up to the congress. Hu Chunhua is a leading candidate for promotion to represent the rival faction to Xi's and balance out the PBSC.
Nevertheless, given Xi's current standing in the party and centralisation of power, the one certainty of the coming congress seems to be that Xi will emerge even more powerful than before. With his allies installed at the highest levels of the party, Xi's legacy and influence is set to persist even beyond 2027 and his third term.
Christian Le Miere is a foreign policy adviser and the founder and managing director of Arcipel, a strategic advisory firm based in London.