Instagram account shows love – and online exposure – to elderly hawkers
The Instagram account @wheretodapao highlights three different hawkers daily.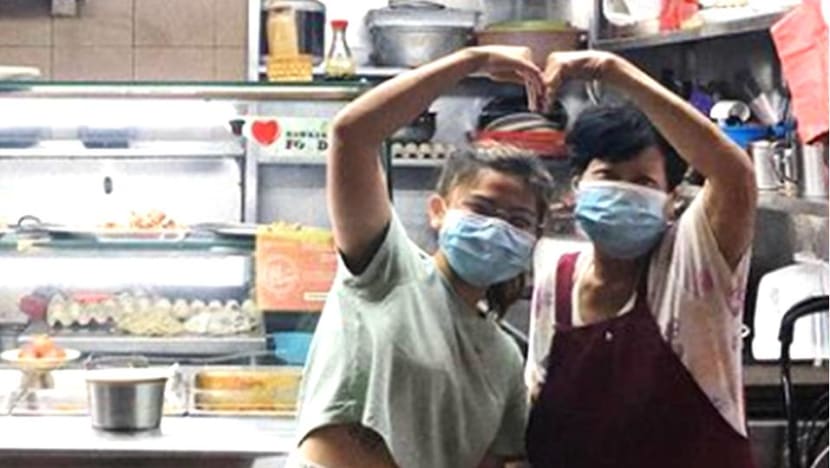 A new Instagram account literally answers your perennial question when it comes to meal time during the current Phase 2 (Heightened Alert) period that we're in: Where to dapao?
But more importantly, @wheretodapao helps to give elderly hawkers, who are not technology-savvy and can't navigate the social media landscape, some online exposure.
According to the Instagram account, there will be three posts on three different hawkers each day "to help elderly hawkers to get more business during these tough times". And these hawker highlights are crowd-sourced from the public.
Since the account started four days ago, it has garnered more than 24,500 followers.
Besides helping to link elderly hawkers up with customers, @wheretodapao also posts heartwarming anecdotes from Instagram users who have written in about their favourite hawkers. Some, like this one, shine the spotlight on their hard work and tenacity:
"Uncle has been in the hawker business since he was a teenager, and he's already 80 years old now! When aunty got to know uncle, she was then pulled into the business. She doesn't complain about the tedious work that comes with it at all and says that she supports her husband in what he does and is always by his side. They have 5 grandchildren, and 1 of their daughter is planning to take over their stall when they retire. Aunty and uncle stays at Jurong, and would either take mrt or a one hour long bus ride to get to ABC market. They would start preparation at 12pm and closes at 9pm."
While other F&B businesses have tapped on food delivery apps to stay afloat, elderly hawkers such as this prata uncle at ABC Brickworks Food Centre aren't able to because of "technological issues that couldn't be fixed".  
Others, such as this post on a drink stall in Cheng San Market, implore customers to go easy on these hawkers, who can be stoic characters: "PS: please pardon if he don't smile, he has chronic waist pain due to long hours of standing and bending over - so it's tough for him to smile when concentrating to brew your cuppa!"