Shake Shack's Orchard Road outlet will have exclusive menu items, digital kiosks
The newest outlet at Liat Towers, which opens on Aug 5, will offer new lemonade and concrete flavours. A fourth outlet is also in the works, with the exact location to be revealed soon.
Singapore's latest Shake Shack outlet at Liat Towers on Orchard Road is officially opening on Wednesday (Aug 5) at 6pm with new and exclusive additions to the menu.
The outlet – the third in the country – will debut world-exclusive lemonades and Singapore's first digital kiosks. 

CNA Lifestyle understands that a fourth Singapore outlet is currently in the works with the exact location to be revealed soon.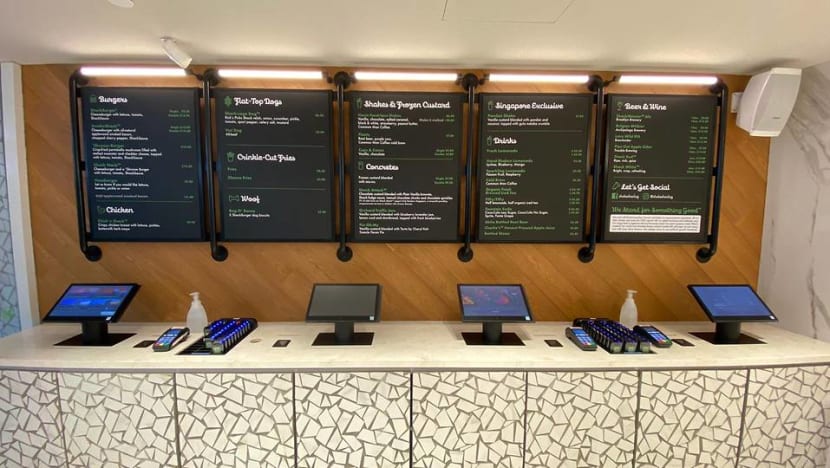 The new lemonades only available at the Orchard Road Shake Shack are the Hand-Shaken and Sparkling options. The first is a blend of fresh fruit such as lychee, blueberry and mango, with tangy lemonade, while the Sparkling lemonade features passion fruit or raspberry with a splash of soda water.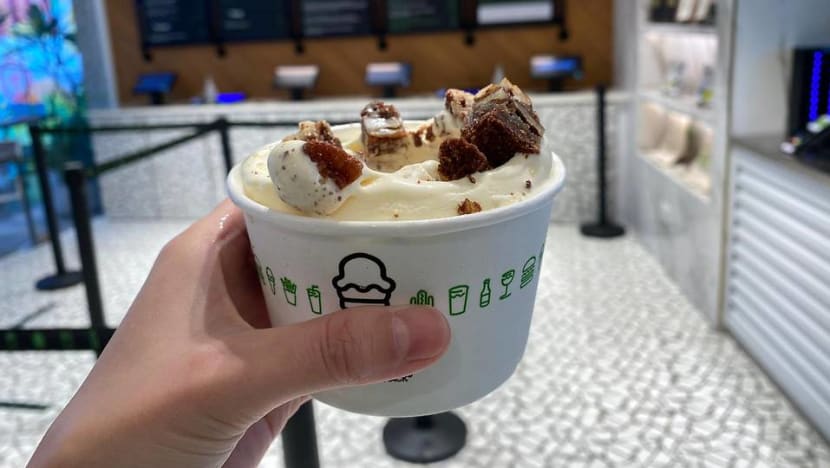 There will also be two exclusive concretes on the outlet's menu. Pie-Oh-My is a collaboration with local pastry shop TARTE by Cheryl Koh featuring vanilla custard blended with TARTE's treacle pecan pie, while Orchard Traffic Jam is made up of vanilla custard blended with blueberry lavender jam, lemon curd and shortbread, topped with fresh blueberries.
Another first for Singapore Shacks – guests can order a Cold Brew by Common Man Coffee.
The Liat Towers outlet takes over the spot left by another burger restaurant, Overeasy.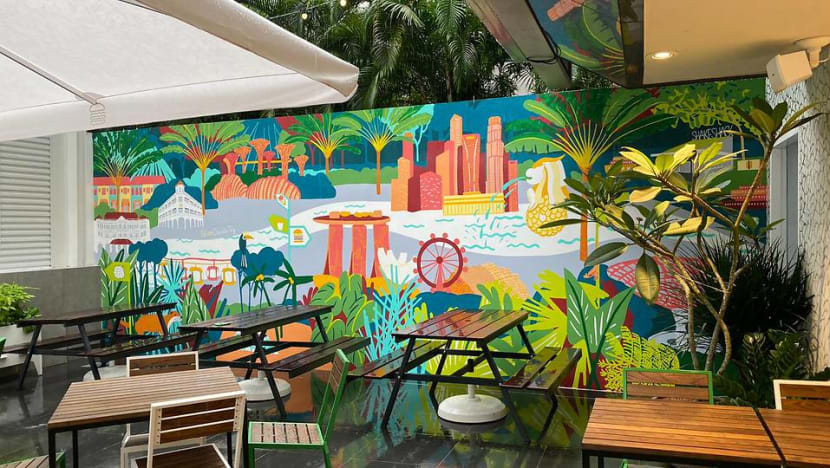 Singapore's first Shake Shack opened in April last year at Jewel Changi Airport and promptly attracted snaking queues for its famous burgers and shakes. 
Its second outlet at Neil Road opened in February this year in a heritage building built in 1924 that used to house the Tiger Balm factory. 
The design for the latest addition to Shake Shack's Singapore family takes inspiration from the Botanic Gardens, with garden and greenhouse elements, flagstone-style tiling, cherry wood and brass fixtures. 

As it did with the second outlet, Shake Shack called upon a local artist to design artwork for this new location. Singaporean artist Danielle Tay created murals featuring local landmarks, as well as paintings of scenes from the Botanic Gardens. 
This is the first Shake Shack outlet in Singapore to offer alfresco dining. The open-air patio will house a grab-and-go beverage outlet selling lemonade, local craft beer and cold brew.
Shake Shack at Liat Towers is at 541 Orchard Road, #01-01 Liat Towers, Singapore 238881. Opening hours during this period is from 11am to 10pm Mondays to Fridays, and 10am to 10pm Saturdays and Sundays.