Singapore chilli crab with Tiger beer? Anthony Mackie wants that in Falcon And The Winter Soldier
Marvel Cinematic Universe stars Mackie and Sebastian Stan share with CNA Lifestyle what they miss about Singapore – "Chilli crab!", "The fans!" – and the secret behind their much-discussed fan favourite on-screen bromance.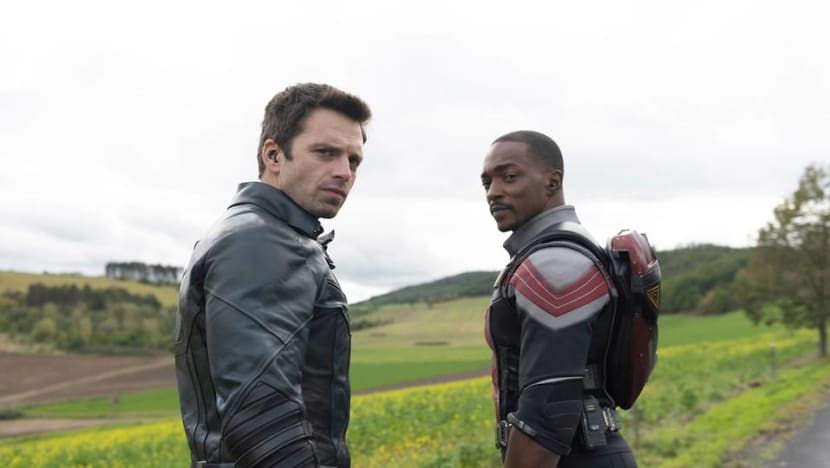 It's pretty obvious that Singapore boasts more than our fair share of die-hard Marvel and Marvel Cinematic Universe (MCU) devotees.

Did Falcon just confirm the Madripoor easter egg? CNA Lifestyle's Genevieve Loh spoke to The Falcon And The Winter Soldier stars Anthony Mackie Mackie and Sebastian Stan to find out what they miss about Singapore, the burning question they've always wanted to ask each other and the secret behind their much-discussed fan favourite on-screen bromance.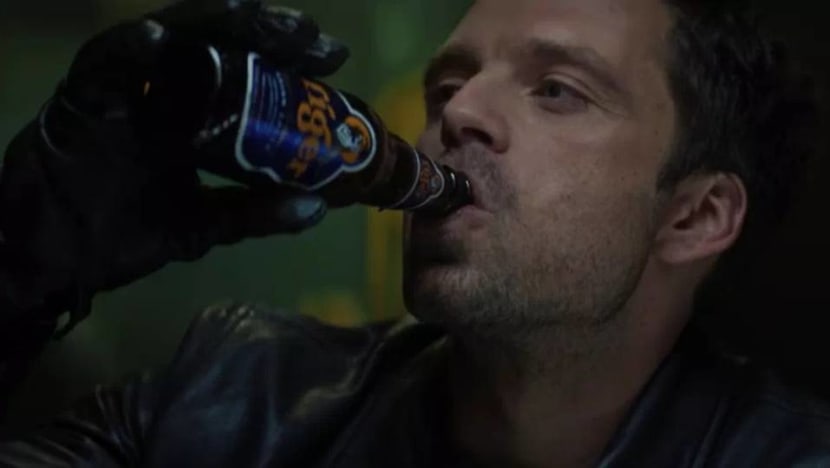 "Well, we got to get more in there then!" Sebastian Stan, who plays the Winter Soldier, told CNA Lifestyle with a smile.

But if his co-star Anthony Mackie had his way, it'll be Singapore's chilli crab that will next make an appearance on the much-buzzed six-episode Disney+ series.
"Chilli crab! Always chilli crab!" Mackie, who plays Sam "Falcon" Wilson, shouted out enthusiastically during the interview. And as responses to two separate topics no less. Perhaps he's a fan?  
Not only does the 42-year–old actor think that the iconic Singapore dish should find its way onto the show, it's also the very thing that he remembers and misses the most since his last trip here in 2016 when the cast of Captain America: Civil War were in town to promote the movie.
For Stan, being on top of the Marina Bay Sands rooftop with "that view" was a big trip highlight. But it was you, the Singapore fans, that really blew him away.   
"Just being at that mall! That was maybe the loudest place I've ever been inside of, you know?" he recalled. "The (Singapore) fans there! The reception was absolutely crazy!"
And that very crazy fan reception continues with flourish, what with the long-awaited The Falcon And The Winter Soldier finally streaming worldwide on Disney+.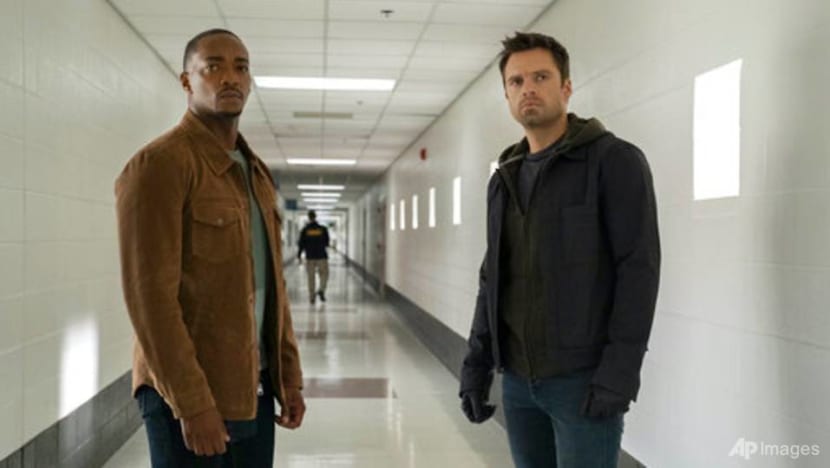 The series is what fans and critics alike believe to be the much deserved vehicle to showcase the inimitable chemistry between Mackie and Stan; the opportunity to dive deeper into their popular characters and the perfect platform for the pair to shine as leading men.
And what makes The Falcon And The Winter Soldier stand apart from the other Marvel shows on Disney+ is how the story is steeped in realism, and unafraid of delving into real-world problems like mental illness, PTSD and racism.
"I always felt the Captain America storyline was always the most familiar in a lot of ways," shared Stan. "They're both regular guys in a sense, right? Nobody here is a God with tremendous superpowers. They have a past that's grounded – their experience with war, soldiers, veterans and all the work that they've done. So yes, there's a lot of real human issues here, you know, but that's what's good about it.  I think that's what sets us apart."
What also hasn't changed is the obvious on- and off-screen connection between the characters and the actors who play them.
The secret sauce, Mackie tells CNA Lifestyle, lies in the "patience and trust" between him and Stan, nurtured over years of working together.  
"I think we're in a position now where we respect and admire so much that I can look to Sebastian for ideas, notes and direction," revealed Mackie. "Even at times when I try something, I can ask him if it works, and I know he'll give me an honest opinion. So I think the patience and the trust of it all is what makes the bromance work so well. Because we'll let each other go as far as we want to go."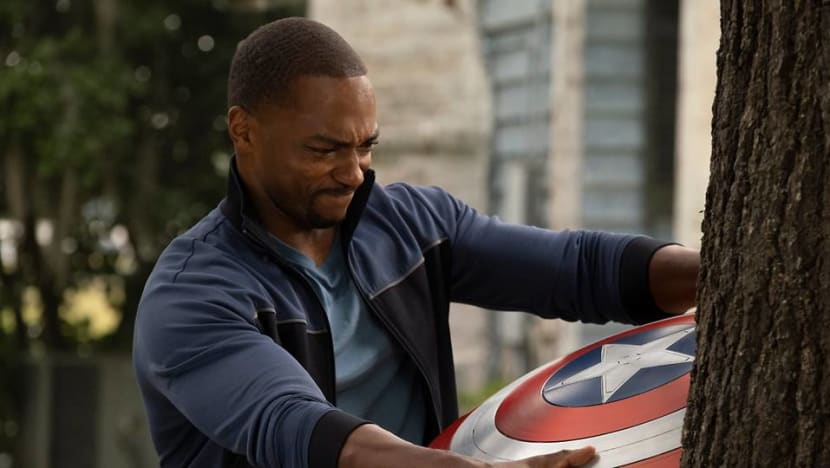 Stan agrees.
"Trust is a big thing, you know? And balance. I mean it felt like we needed to approach every scene that we had like that," he shared. "And to be able to have that kind of freedom on the level of this kind of a project? It was very different and very special."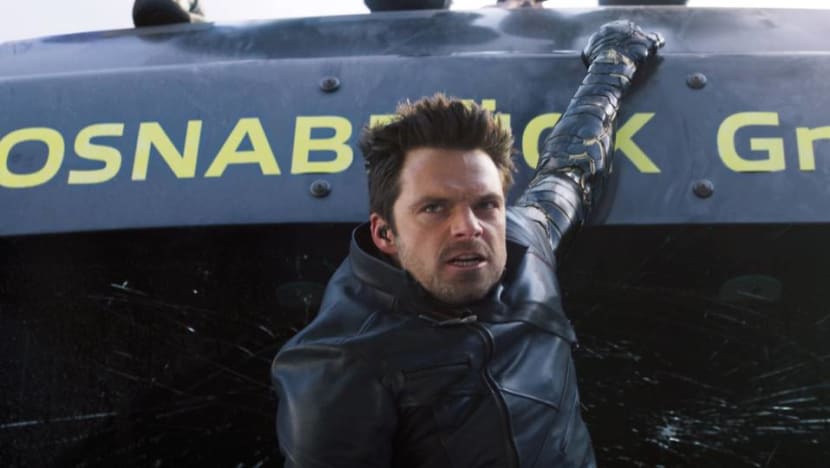 With the bromance clearly still operating at the highest possible level both on-screen and off, the transition from movie to a six-episode series seems incredibly smooth.
That said, if perennially cheeky Mackie is to be believed, there is one thing that has changed: Stan's ego has now "100 per cent" reached diva status.
"He's taken Tom Holland's place," quipped Mackie, who can never resist taking a playful dig at the actor who plays Spider-Man.
"The biggest difference (from the movies) is that Sebastian now has to have have a bigger trailer. And he's always late to set! And he has his own makeup person that can only do his makeup in his trailer," joked Mackie. "He even has his own catering! That's the biggest problem! Other than that, everything's okay."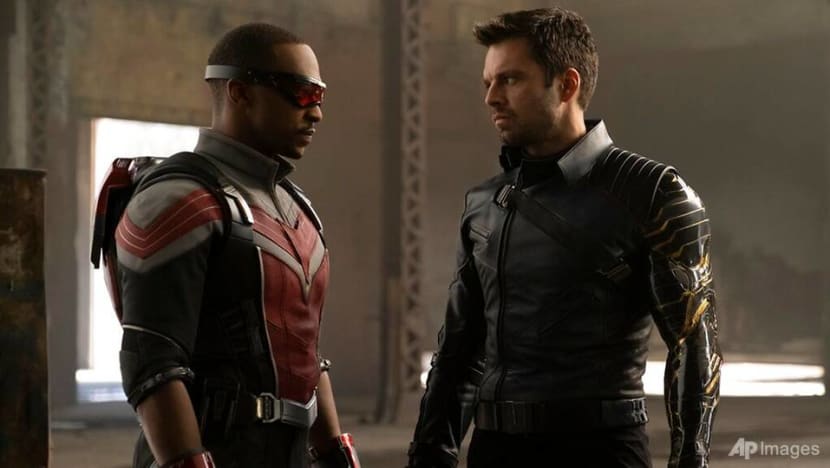 But Stan wasn't going to go down without a comeback.
"I was going to say that I think you're confused!" he retorted with a grin. "You're either on the movie set of Doctor Strange or on Spider-Man. Because that's not my world. Or if so, it's someone doing a really good job impersonating me!"
And therein lies another mark of a good bromance – the ability to poke fun at each other. 
The Falcon And The Winter Soldier is currently streaming on Disney+.