DIY xiao long bao kits, Lego and other Father's Day gifts you don't have to go out for
Still unsure about rushing out to dine at restaurants to celebrate your dad? You can just stay at home for a special meal, give him a tech tutorial or volunteer to be a handyman for a day. Sure beats giving him socks or another tie.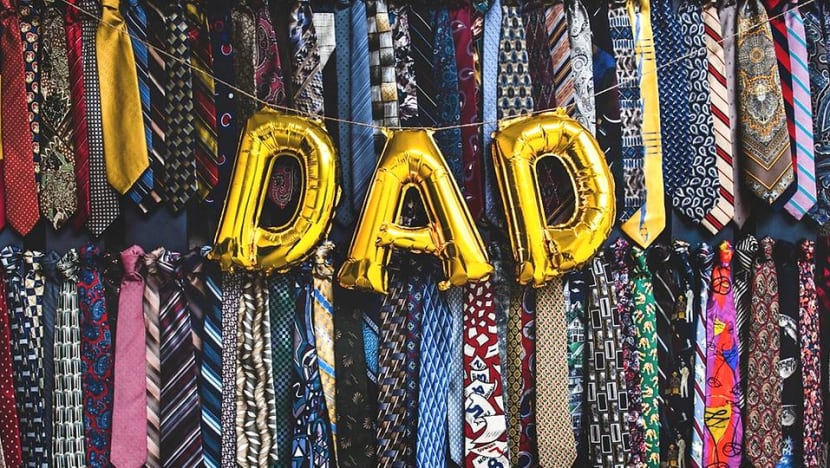 Father's Day is almost here – and we're not about to let the current pandemic spoil the fun for dear ol' Dad, right?
But as every dutiful child or grandchild knows, getting fathers and grandfathers something special is always tricky even in normal situations. 
He'll always say he doesn't need a gift to make him happy, but we're sure he'll appreciate the gesture especially in times as strange and difficult as these.
A boring Best Dad In The World mug or T-shirt just won't cut it, and eating out might not be the wisest decision right now, even though the whole of Singapore is easing into Phase 2.
So what's a more cautious-but-still-heartfelt alternative? Here's a list of things you could do with your father, for your father or introduce to your father that will earn you some much-needed brownie points.
Something thoughtful, interactive and something your dad would never think of treating himself to. Most importantly, something way better than socks.
FOR THE FOODIE: A DIY MICHELIN MEAL FROM BRACI
A Michelin dining experience at home? Yes, you've read right.  One Michelin star Braci's new DIY Experience is the perfect way to impress your epicurean father. 
Braci a Casa is Chefs Beppe De Vito and Mirko Febbrile's contemporary stay-home dining concept that allows you to level up your cooking "skills".
Delivered right to your doorstep, you'll receive DIY kits consisting of all Braci's essential pastas, mains and desserts, complete with detailed directions for a la minute assembly and serving. 
This means you'll be personally preparing and plating Braci's famous and extremely delicious taglioni with Mozambique scampi cooked on charcoal paired with fresh Hokkaido sea urchin, scampi bisque sauce, or 12-hour slow cooked Iberico pork pluma with jus, fresh thyme , grilled Pertuis green asparagus and house-cured pancetta for your dad to enjoy, all without needing to know how to actually cook.
Order two hours in advance here. You can pick it up yourself or there is also islandwide delivery at S$9.50. For more info, visit https://www.braci.sg/  
FOR THE TECH NOOB: A FULL-DAY FREE PASS EXPLAINING STUFF TO HIM

It's patiently-teach-your-dad-new-tech day! Of all days, Father's Day might just be the perfect time to introduce him to that new piece of tech he would most certainly proceed to ask you incessant questions about. Simply because it's a day you're not supposed to be annoyed or lose patience with the man who gave you life.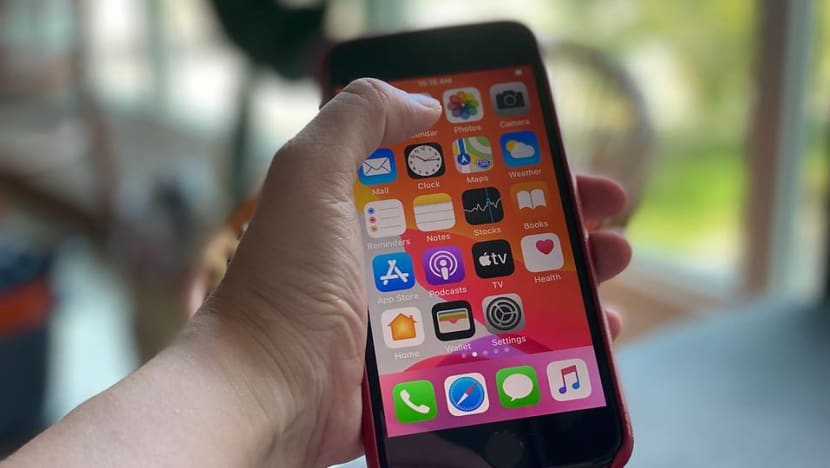 If you had the foresight to buy him a new phone (or he's still grappling with what he has), offer your services. And in any case, it'll be the gift that will keep on giving – with any luck, you'll stop receiving a barrage of blurry photos of his favourite food and the grandkids.
FOR DADS WITH YOUNG KIDS: KID-FRIENDLY HOME COOKING KITS
A Michelin meal might be impressive, but if you're factoring in little people, this might be better.
If it's your day that you want to celebrate with your children, Portopantry has four handy DIY bundles, from meaty burgers to wholesome stuffed pita bread and comforting stew sets, all of which are incredibly easy to whip up, even for children not tall enough for the stove.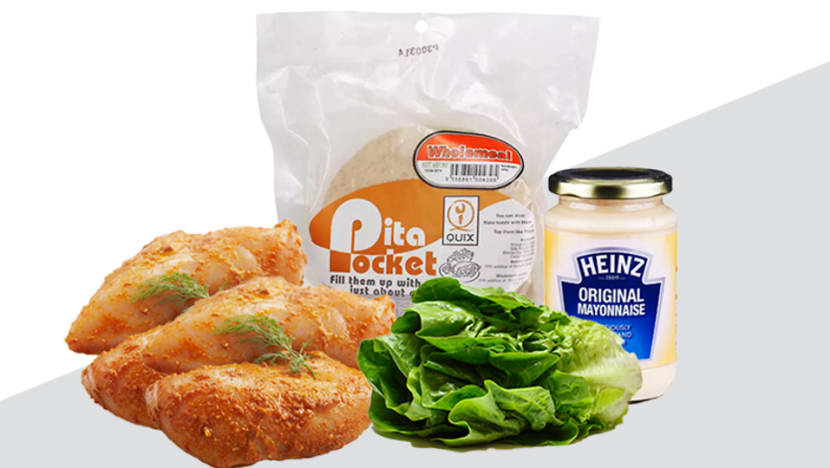 This halal-certified online marketplace offers bundles that have all the prep work sorted out, down to the exact gram. All the kids have to do is to follow the handy, foolproof step-by-step guide provided within the DIY kit, with some supervision from mum of course. 

From an Ultimate Wagyu Burger Kit (S$48) to Peri Peri Chicken Pita Kit (S$30), these are available until Jun 21, and feeds three to four people easily. Best thing, the kids will feel like they've really contributed to presenting Dad something special on his big day. 
Check out Portopantry's website, with doorstop deliver.
FOR THE YOUNG-AT-HEART TINKERER: START A PROJECT (OR HELP HIM FINISH ONE)
How does it feel saying you got your dad a Lamborghini for Father's Day? Lego has a 1:8 scale model of the hybrid Lamborghini Sian hypercar, which costs S$549.90. Lego is perhaps one of the few (analog) toys that transcends age and enjoyed by everyone from kids to seniors so it's a great opportunity for bonding time – once it arrives.
And if your dad's already in the middle of a project, offer to help if he's willing to have a pair of extra hands.
FOR THE CAFFEINE-LOVING DAD: A COFFEE SUBSCRIPTION
Another gift that keeps on giving: You can supercharge your father's mornings with a coffee subscription from homegrown artisanal coffee company Hook Coffee.
Not only are you giving your dad what will be a much-appreciated daily boost, you're also supporting a Singapore business (and helping save the environment with their biodegradable Nespresso-compatible pods).
Hook Coffee will deliver to your (or his) doorstep 100 per cent specialty grade Arabica beans and roasts, sourced from the world's best farms, all sustainably grown and ethically produced.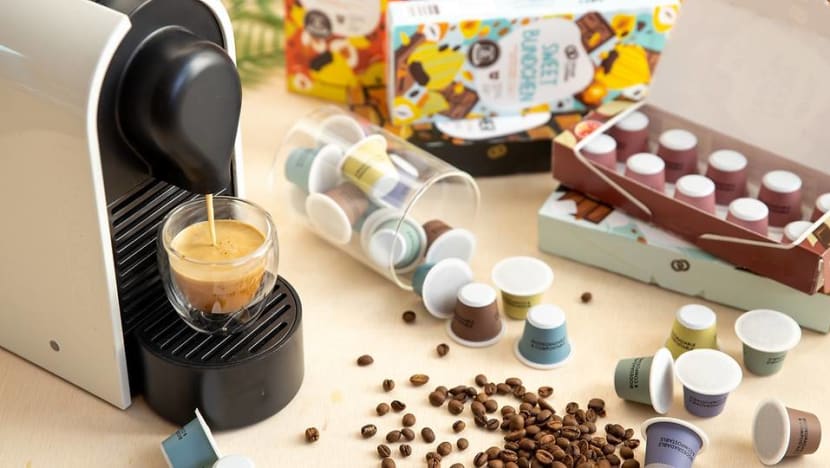 New subscribers get 50 per cent off their first purchase (key the promo code "HOOKMEUP"). This promotion runs until Oct 10.
The subscription service lets your dad customise his coffee and grind of choice, the delivery frequency, and even lets him try different coffees each time with the "surprise me" function. 
Visit the Hook Coffee website for more info.
FOR THE FIX-IT HANDYMAN: VOLUNTEER TO DO THE HOUSEWORK
Why not attempt the seemingly impossible: How about you fix the things around the house?
Give your dad – the go-to-guy for everyday tasks and household chores like fixing sink clogs, toilet plumbing and hanging shelves – a break and figure things out yourself. One great resource would be the YouTube channel Dad, How Do I? by Rob Kenney, a father of two adult children himself.
Kenney became a YouTube sensation by cobbling together a dozen videos that have a touching purpose: As someone whose father walked out on his family when Kenney was a kid, he told several news outlets that he wanted to teach young people how to deal with basic household tasks that he had to learn on his own. 
His simple tutorials, which started coming out last month, have since garnered millions of views. And these work!
FOR THE DAD WHO LOVES TO COOK: A DIY XIAO LONG BAO KIT
We've covered fancy meals and kiddie meals – but if he's the type who actually loves to get hands-on, this could be a compromise.
Paradise Dynasty's Fun DIY Xiao Long Bao Kit can be a family bonding activity as you all wrap and pleat the dumplings yourselves. The kit (S$23.80) conveniently comes with a bamboo steamer basket, bamboo steamer liner, disposable gloves, original pork filling and two sets of eight pastry skin made with natural colouring. In just seven simple steps, you can recreate the restaurant's famous dish together.
Islandwide delivery available here, as well as direct takeaway orders from the Paradise Dynasty Paya Lebar Quarter, Wisma Atria, Westgate and Suntec City Mall outlets.