Heading back to the office soon? Where to get the best lunch deals in the CBD
Whether you want affordable sushi, a more expense-driven kappo meal or a fancy modern-European experience, there are options galore with restaurants in Singapore's CBD ready to welcome diners back to the afternoon repast.
The Central Business District (CBD) is thrumming with life again. More people are returning to the office, or at least returning more often during the work week, which means more opportunities to enjoy an excellent lunch at some of the best restaurants in town. Here is our pick of the crop.
KINKI
Ten years after it first opened, this fun Japanese restaurant and bar has undergone a revamp and kick-starts its next decade with a rejuvenated menu, more creative cocktails and new artwork on its walls.
A great way to sample a wide swathe of its signature offerings is by ordering the S$78 Executive Set Lunch that comes with Kinki all-stars like hotate mentaiko (scallop and spicy cod roe) sushi, foie gras chawanmushi (egg custard), and snow crab and century egg tofu.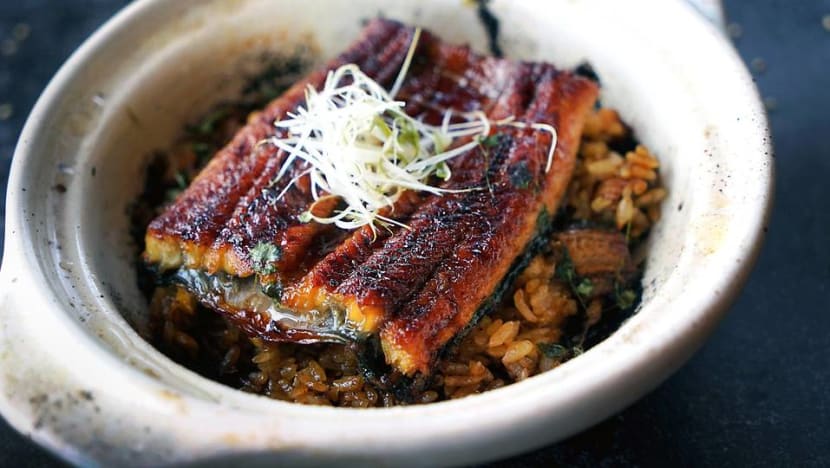 The Unagi Claypot, once an occasional special, is now a permanent fixture and available as part of a S$35 set lunch.
KULTO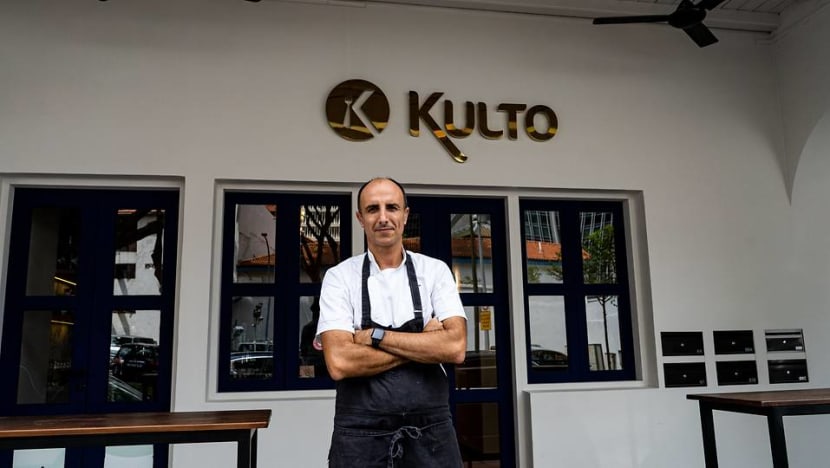 This Spanish newcomer helmed by Rioja native Jose Alonso serves all the classics of his homeland – croquettes, paella, garlic prawns – but with subtle Singaporean twists.
While the crisp crab croquettes are bound by a lush bechamel, they are paired with a piquant chilli sauce that brings to mind, you guessed it, chilli crab. The quintessential garlic prawns are also amped up with an accompanying sambal, pounded daily by hand, no less.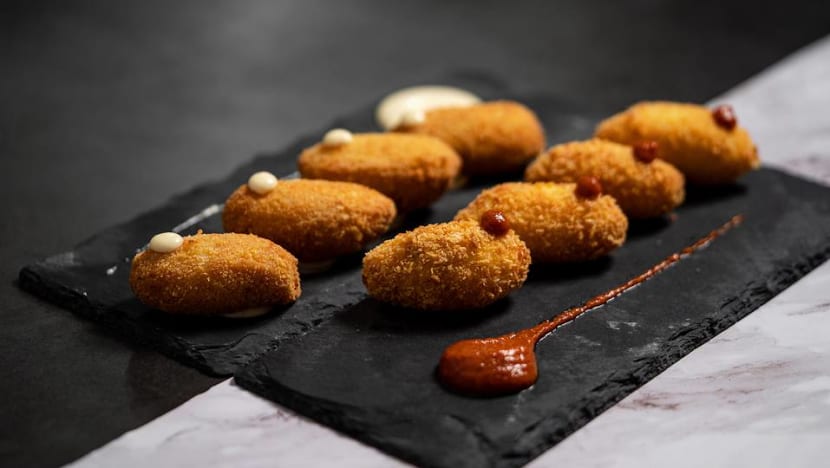 The S$30 set lunch lets diners choose from a variety of starters (croquettes, Spanish omelette, roasted cauliflower and their ilk), a main course (various types of paella or braised beef cheeks), dessert (cheesecake, charcoal-grilled pineapple with ice cream), and coffee or tea.
LOLLA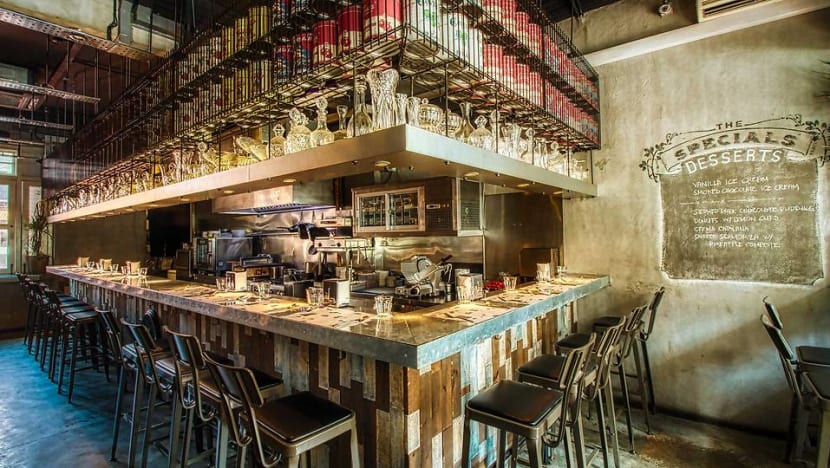 This stalwart restaurant, one of the first to introduce small plate dining to Singapore when it opened in 2012, continues to impress, especially with head chef Johanne Siy at the helm.
Siy's resume spans Le Bernandin and Cafe Boulud in New York City; the now-defunct Restaurant Andre in Singapore; and stages at some of the top names in Scandinavia (Relae, Faviken, Noma), so it is hardly surprisingly that the food she's dishing out here is at once complex and comforting.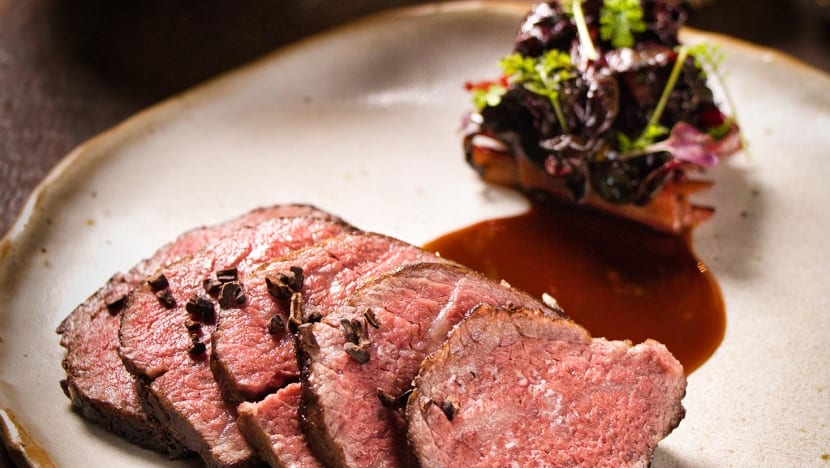 Amaebi (prawn) crudo is crowned with sea urchin, caviar and then brightened by a dazzling ponzu vinaigrette; wagyu tri tip steaks are slow-cooked for 15 hours and served with deftly grilled Swiss chard dressed in beef fat and sherry vinaigrette.
The menu changes often, which makes lunch here an exciting proposition. Counter seats overlooking the kitchen add to the conviviality.
There is no set menu, though you can order a tasting menu for S$140 per head. That said, ordering five dishes (small plates, remember?) will feed two amply.
PRELUDIO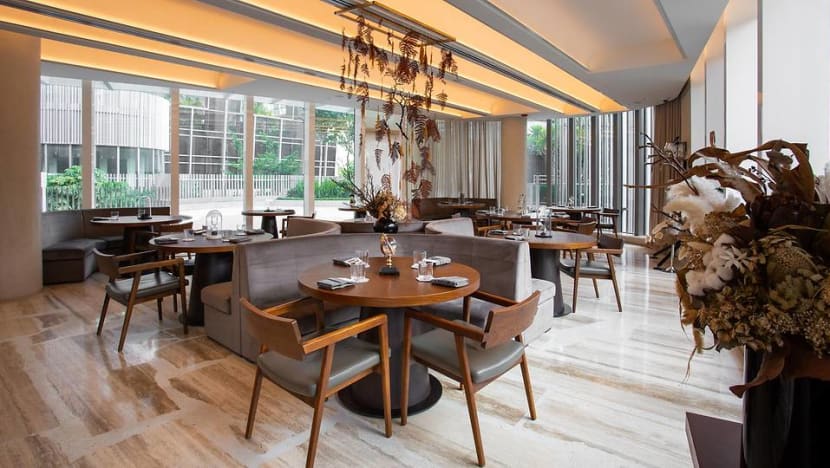 Columbian chef Fernando Arevalo has made an art of themed fine dining at his elegant restaurant tucked away in Frasers Tower.
Now in its third "chapter", christened Two Roads, Arevalo gets diners involved in the process with a choice of "capture" or "release". The former highlights the element of rawness and purity in the food, while the latter transforms an ingredient by pushing its conceptual capacity.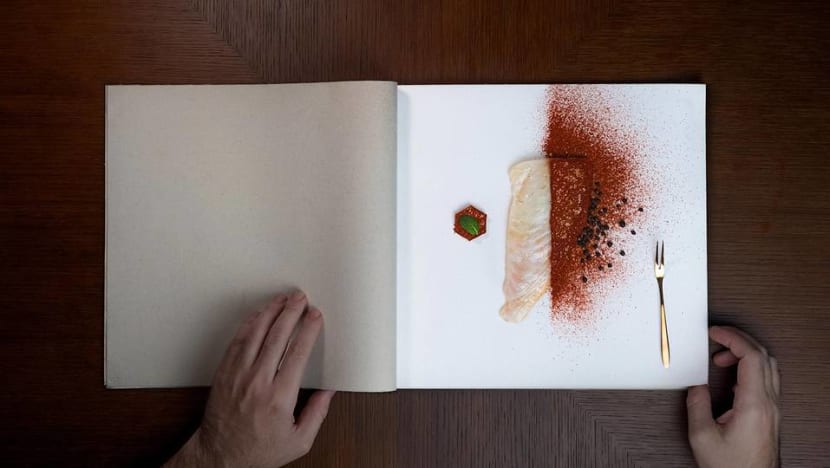 With lunch being a typically shorter meal, the four-course menu (S$78) makes the choosing simpler with just two options for each course. To wit: Wagyu with mustard and quinoa, or monkfish with paprika and broccolini for mains, or Nantucket scallops with jamon Iberico or squid ink tagliatelle for starters.
There's also a six-course Experiential menu (S$128) for those with more of their afternoon to spare.
RESTAURANT GAIG
Four years after it first opened in Singapore, this Catalan gem run by fifth-generation family member Nuria Gibert has gotten a gentle facelift with the addition of individual dining nooks and a private dining room.
The menu cleaves close to its Michelin-starred mothership in Barcelona with time-honoured favourites like truffle cream-drenched cannelloni with a filling of pulled pork and beef, while shoring up a few modern renditions of executive chef Marti Carlos Martinez's own.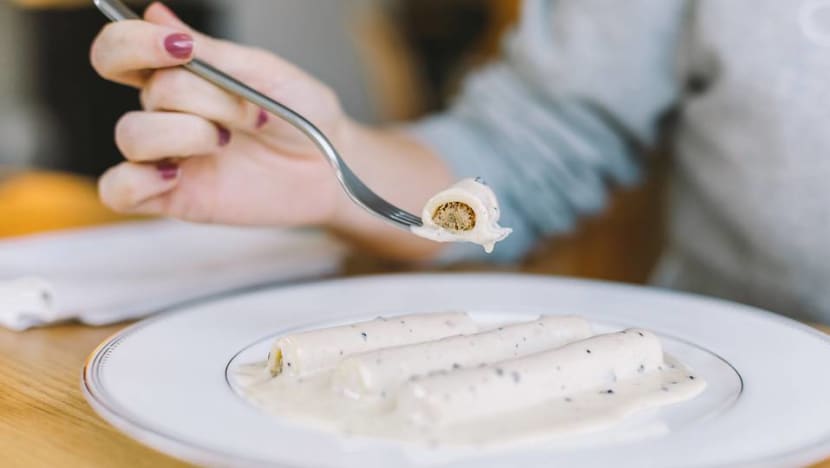 The latter includes an utterly scrumptious salmoreja (tomato) soup with a mound of burrata and a quenelle of jamon ice cream. Set lunches go for S$45 for four tapas and a main course, or S$52 for four tapas, a main course and dessert.
SOMMER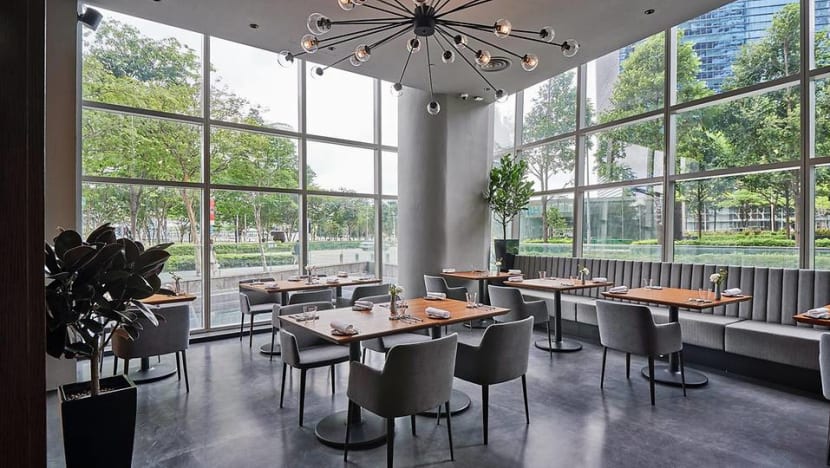 Head chef and Vianney Massot alum Lewis Barker serves a modern European menu heavily accented with top-notch Japanese ingredients at this airy restaurant.
Gnocchi is made from pumpkin from Hokkaido, paired with a deeply savoury grelot onion broth and served with tableside flourish. Roasted langoustines languish in an intense broth flavoured with its shells, ceps and foie gras. Meanwhile, dry-aged Irish duck is slow-roasted and served with a duck leg confit and tartlet comprising the duck's liver, skin and buckwheat.
At lunch, the three-course Discovery Menu begins at S$68.
TAKAYAMA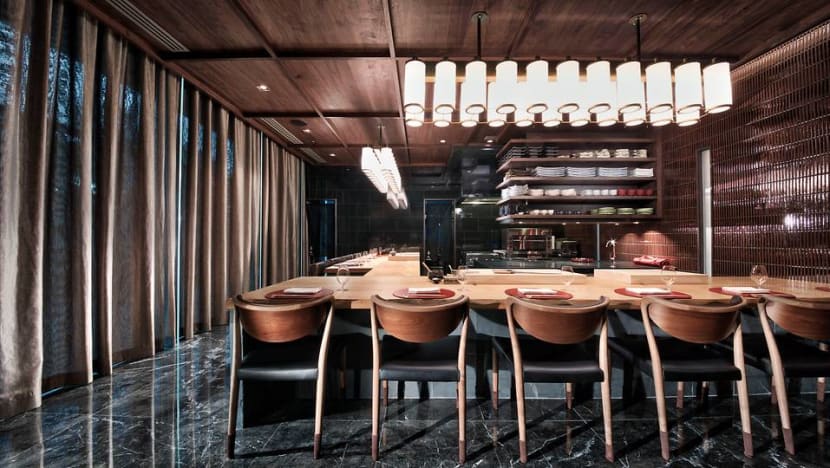 Chef Taro Takayama's jovial demeanour belies his impeccable, exquisite cuisine. His ever-changing Edo-inspired menu always features quietly unexpected elements that delight and impress.
The procession of dishes comes beautifully paced and nuanced – cold somen freshened with Tottori pear and topped with coral tongues of uni; chilled foie gras with seasonal fruit in a freshly toasted wafer shell; luscious slivers of chutoro (fatty tuna) kissed with a roundly balanced house-made soy sauce.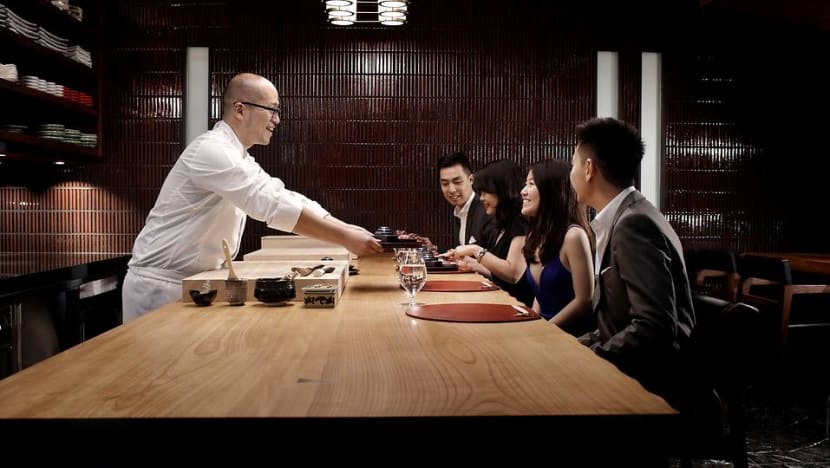 All that and more culminates in a steaming donabe of tasty Koshijikari rice topped with the likes of sakura ebi. At S$150, Takayama's lunch omakase presents an opportunity to enjoy good value for money. Not surprisingly, reservations can be difficult to procure, so book well in advance.