How Singapore companies are taking care of their employees' mental wellbeing
From team-bonding events to wellness gifts, here is how some Singapore companies are keeping their staff's spirits up during the ongoing pandemic.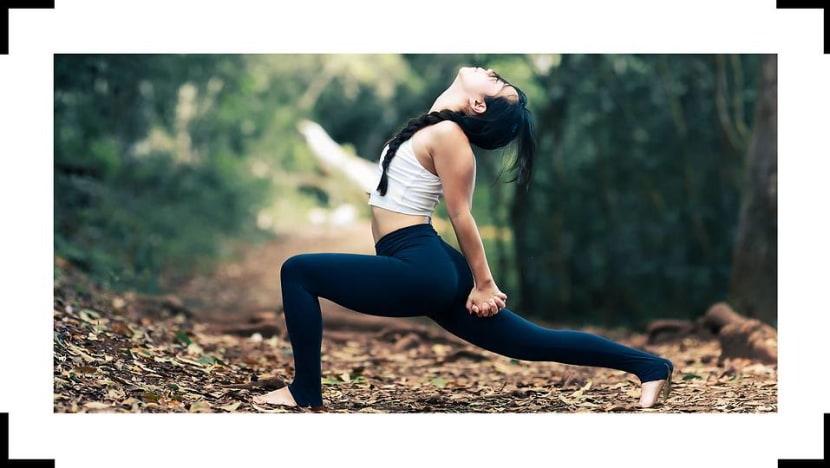 If working from home has left you fatigued and feeling isolated, you are not alone. International studies done on the impact of the pandemic on mental health basically came to the same conclusion: Many are feeling disconnected, anxious and depressed.
While some are leaving it to personal responsibility to overcome the negative mental impact, some companies are stepping up to the plate to support their employees during this period.
Corporate workshops on meditation and mindfulness are on the rise, as are those on managing stress and anxiety in lieu of an emphasis on leadership. Some companies also gift care packs to let their employees know they're not out of mind, even though they may be out of sight.
French luxury skincare brand Clarins sent a box of healthy snacks to all its Singapore staff during last year's Circuit Breaker and left a pack of goodies on their desks when they returned to the office. At Christmas, each employee was given a set of bath and body products, including a loofah personalised with the recipient's name.
The company also organised virtual sessions such as wellness chats with a nutritionist, stretching exercises and activities like bingo and photo contests to bond the team.
Clarins Asia Pacific's human resource director Lynette Yong shared: "Our Clarins founder, Jacques Courtin said, 'Human beings are a work of art to be cherished, looked after and loved'. We continue to embrace and embody this Clarins value. Our employees are like our family; we take care of them."
"Our employees are like our family; we take care of them." – Lynette Yong
Practical care gifts such as handwashes, hand balms and scented candles have been popular, with lifestyle brands such as Aesop Singapore reporting double-digit growth in sales in their home and hand care categories in 2020 compared to the previous year, with an "exponential growth" in online orders.
Its spokesperson said: "We have observed increasing requests from individuals or corporations ordering self-care products such as our Resurrection Rinse-Free Hand Wash for their staff or friends. We recently received a bulk purchase of the handwash from a multinational corporation in the IT industry for their staff welcome amenity kit."
Gardening kits are growing on corporations too. A spokesperson from Edible Garden City noted more businesses purchasing its RGB Grow Kits containing red amaranth, Genovese basil and butterfly blue pea seeds for their staff and customers. "Last year, during Circuit Breaker, there was mainly direct interest from the individual consumer.
"This year, we have observed a shift from individual consumer interest to more corporate interest in empowering and encouraging their staff to grow their own food as a way of relaxing and building interest in sustainability."
In January, luxury travel and lifestyle curator Blue Sky Escapes held their first wellness retreat in Singapore – An Emergence of Self – in Villa Samadhi, a 100-year-old black and white mansion located in a lush, secluded setting. The three-day retreat included cacao and gong ceremonies, meditation sessions, a wellness kit and nourishing meals prepared by well-known local chefs.
Post-retreat, Blue Sky's founder Krystal Tan says that there's a "growing waiting list" for future editions – dates yet to be announced – and "many requests" for both private and corporate retreats.
"The corporates recognise the increase in stress levels at the workplace in this climate and how vital mental wellbeing is for productivity," said Tan. "One of them mentioned that with work-from-home arrangements, employees in his company were not taking leave and this was leading to burnout. Going forward, mental health is now a key pillar of their employee benefits programme."
Another motivating factor: A curated wellness retreat would give business teams a chance to connect with one another on a deeper level outside of a work context and over holistic activities that destress and recharge.
Similarly, Capella Singapore's recent three-day Goddess Retreat for women was sold out despite being a low-key event, says the resort's general manager Fernando Gibaja. There has also been an increase in tie-ups with companies gifting Auriga Spa treatments to their staff for self-care.
Other hotels such as Sofitel Singapore City Centre and Sofitel Singapore Sentosa Resort and Spa have also noted a significant increase in wellness groups organising events for their clients and companies booking team-bonding events.   
Wouter de Graaf, general manager, Sofitel Singapore City Centre, said, "There is fatigue from virtual meetings and colleagues miss the face-to-face interaction. A team-bonding meeting not only allows them to be in the same space together but having games and activities as part of their agenda helps break the monotony of a full-day meeting."
That more companies are recognising that a happy team member is a more productive one too only bodes well for a greater focus on employee wellbeing.
Blue Sky's Tan feels that wellness as a concept has long been an overlooked and understated human need. Curtailed social interactions and leisure travel brought on by the pandemic is finally bringing it to the fore.
She said: "I do believe this upward trend is here to stay, as people are beginning to realise the significance of mental well-being being essential to inculcating practices that build self-awareness and resilience – qualities which are vital and transferable as a matter of personal growth long after the pandemic ends."
"People are beginning to realise the significance of mental well-being being essential to inculcating practices that build self-awareness and resilience – qualities which are vital and transferable as a matter of personal growth long after the pandemic ends." – Krystal Tan