National Day merchandise for Singaporeans who don't like National Day merchandise
CNA Lifestyle takes a look at patriotic swag that includes recycled lamppost banners for a worthy cause, tongue-in-cheek tees and a shoe rack that looks like your HDB block.
Anything red, white and emblazoned with the Merlion is pretty much de rigueur every Aug 9. But sometimes the National Day merchandise on hand can be a tad heavy-handed and, dare we say, too literal for those of us who don't want to look like a tourist in our own home.
Which is why we've rounded up a list of limited-edition National Day merchandise we reckon is just about quirky, tongue-in-cheek and socially conscious enough for patriotic Singaporeans who aren't dressed to wave tiny flags at the parade.
There are recycled lamppost banners, social commentary T-shirts, and even a shoe rack that pays homage to the humble HDB block. 
Happy 53rd birthday, Singapore!
RECYCLED NATIONAL DAY LAMPPOST BANNERS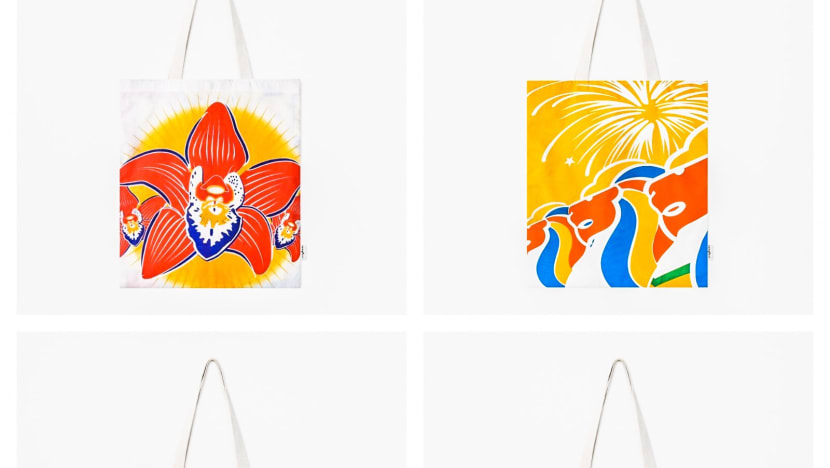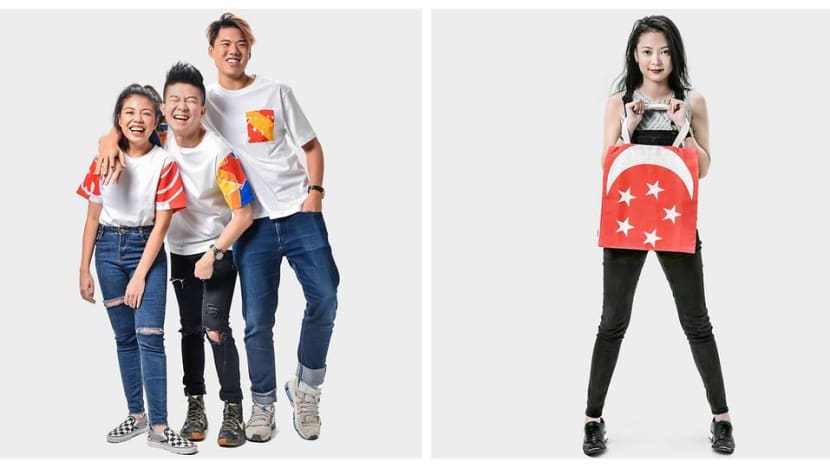 The LampPost Project is back this National Day after last year's resounding success, where 500 tote bags were sold out in just 2 days.
The initiative gives thousands of lamppost banners and flags produced for our National Day celebrations a new lease of life by turning them into T-shirts (S$28) and reversible tote bags (S$28).
All sales benefit the Singapore Association for Mental Health (SAMH) – an organisation that helps persons with mental illness reintegrate into society.
Each LampPost product is individually cut and stitched from the recycled banners with no alteration made to the original design. The totes are sewn by beneficiaries at SAMH.
Available at http://lamppostyle.com
THE HDB SHOE RACK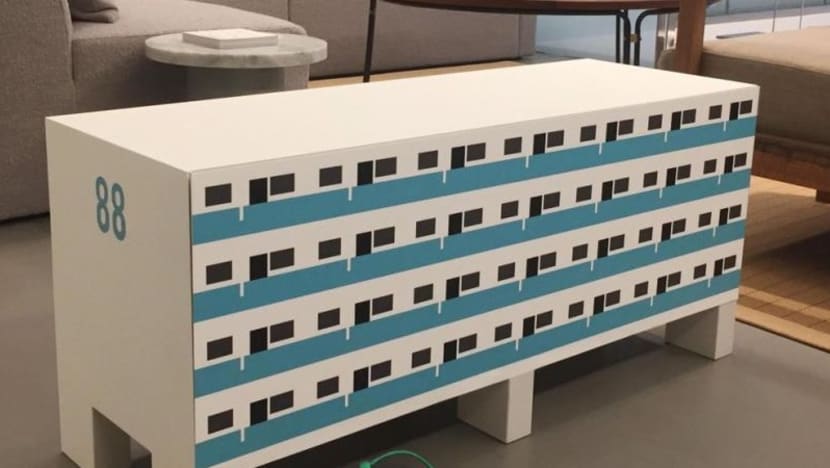 Online design store Degree pays homage to a Singapore icon this National Day with a HDB block-inspired shoe rack (S$290).
Influenced by the colourful Rochor flats, designers Joel Chin, Elmy Thong and Neil Johnson crafted the 100cm by 35cm by 45cm show rack that was "designed to have a distinct Singapore flavour".
The shoe rack is made-to-order and comes in blue, orange and red. Each order can be customised to include a block and unit number and comes complete with a pack of decorative Singapore flag stickers.
Available at http://www.degreestore.net/
MERLION TUMBLERS AND DRAGON PLAYGROUND COLD CUPS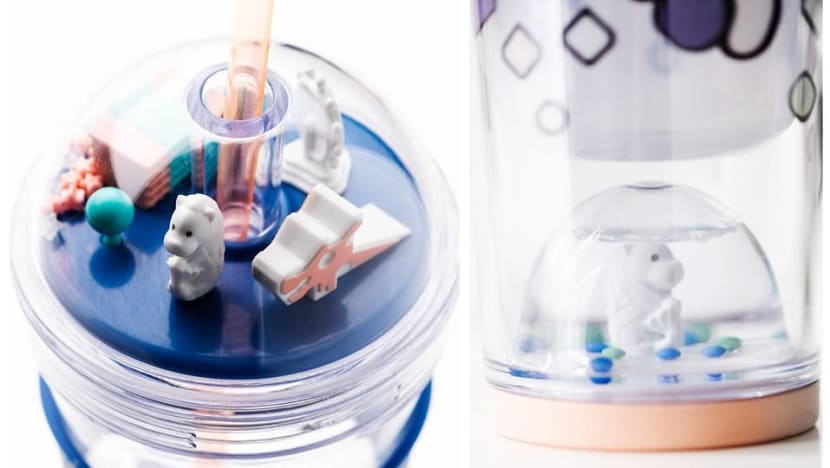 Yes, even Starbucks is on board this patriotic train with a line of Singapore-themed merchandise like vintage-style enamel cups (S$19.90) and a Merlion emblazoned tumbler (S$29.90).
Toast to Singapore in a cold cup with a dome lid filled with local icons like the instantly recognisable Dragon Playground, the Singapore Flyer, HDB flats and, of course, the Merlion, priced at S$29.90.
Available at Starbucks Singapore 
MERLION EARRINGS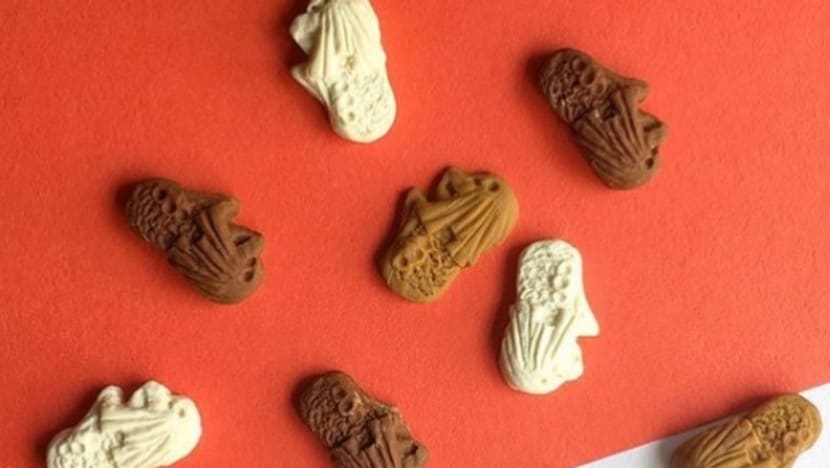 Look, it's the Merlion again. This time handmade to look exactly like those ubiquitous souvenir Merlion chocolates sold to tourists.
These studs (S$18) come in three "flavours" – chocolate, white chocolate and caramel.
Available at https://gemnesis.biz
CHEEKY MESSAGE TEES
Is your red T-shirt ready for this year's NDP viewing party? Local humourist website SGAG is offering the only festive red shirt you'll ever need, literally.
The rest of their National Day swag includes a host of tongue-firmly-in-cheek tote bags and satirical T-shirts.
Available at http://ndp.sgag.sg/
NATIONAL DAY PARADE 2018 | Watch the parade live on channelnewsasia.com starting from 5.30pm on Aug 9.

Our livestream is also available on twitter.com/channelnewsasia and facebook.com/channelnewsasia.